When driving down Los Angeles, you'll notice one thing in particular. Whether a stretch of road, a new commercial building, or a residential complex, you will see.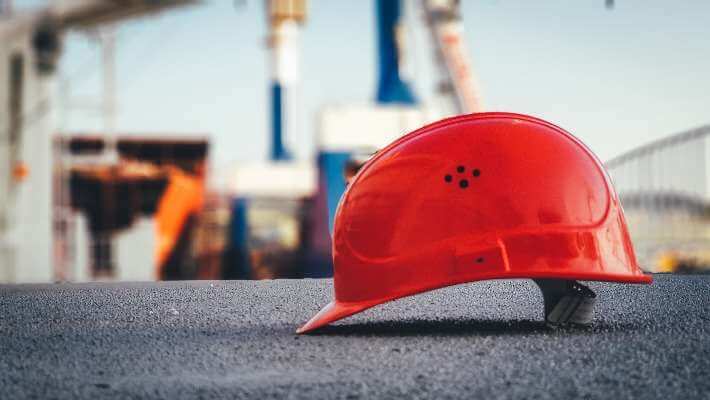 Were you injured on a job site?
Receive a Free Consultation Today!
Construction in Los Angeles does not stop, and construction workers are everywhere. The wildfires in California have further led to speedy growth in the construction sector. Steady population growth has fueled the rise of residential buildings in the Golden State.
The construction industry provides many direct and indirect opportunities for workers in the state. The private construction industry spends more than $1.1 trillion annually.
However, working in the industry does not come without any risks. There are many more accidents causing injuries and deaths in the construction sector than in any other, making it the second most dangerous industry.
Construction Workers and Benefits
Fortunately, injured victims are eligible for workers' comp benefits. Ehline Law and our California construction accident attorneys remain committed to holding negligent contractors, employers, and insurance companies responsible for work-related injuries or deaths, recovering maximum compensation for injured victims.
Construction Accident Statistics Involving Construction Workers
According to OSHA, 20% of work-related deaths occur in the construction industry. The Bureau of Labor Statistics reports that 34% of construction-related deaths in the sector are due to falls. If the country could eliminate falls, it would save more than 300 construction laborers' lives annually.
What's startling is the fact that even though 1 in every five worker deaths happens in construction, only 6% of the US labor force is working in the sector. Despite the advancements in safety gear and technology, the disparity lays a lot of emphasis on the need to improve safety in the construction work industry to prevent injuries and death.
Some of the most dangerous construction jobs include roofing, demolition, heavy equipment operators, truck driving, and more. These are where lawyers see the most construction site claims. Do you have a workers' compensation claim?
OSHA states the most common causes of injuries and deaths in construction are the following:
Falls
Hit by an object
Electrocutions
Crush incidents.
Most accidents in construction, whether falling over or getting electrocuted, occur because of safety violations, including heavy machinery, scaffolding requirements, ladder safety, machine guarding, and other human error work injuries. Many happen during transportation incidents on construction sites, typically head injuries caused with no safety helmet worn.
CDC Statistics?
According to the CDC, under half of fatal construction accidents happen in companies with ten employees or fewer. Small companies are profit-oriented and are reluctant to invest in important safety equipment, training, and education for their construction workers. This prevents education and leads to injuries and even worker deaths.
Preventing Accidents in the Construction Industry
There are many ways construction companies can reduce or prevent the falling object from work-related injuries. These remain the second leading cause of construction worker deaths. (struck by an object, fatal injuries.).
Educating workers on properly using ladders and safety gear and providing them with safety training can help reduce the number of accidents in construction jobs. Increased safety awareness helps reduce accidents and indirectly provides total cost savings to employers with fewer injured workers.
Identifying hazards in the workplace can help employers create a layout that aims to reduce employees' exposure to fall hazards, falling debris, and harmful substances, helping save the lives of California workers and reducing medical expenses.
Regular safety inspections will help identify any shortcomings in the safety department. Proper health administration can ensure that the organization's safety measures are up to the required standards to avoid fatal accidents.
Preferring profit over human lives is a brutal act of negligence, and the construction industry must be held accountable for implementing high safety standards and compensating workers for their losses.
Safety Saves?
Regardless of whether a construction company enforces safety measures to reduce financial payout or implements safety initiatives due to a foreign entity, there is no doubt that occupational safety must be an organization's top priority.
California Construction Accident Attorney
Although the industry has had a wave of safety innovations to reduce the number of injuries and accidents, construction remains one of the most dangerous industries to work in. We maintain many locations in Southern, Central, and Northern California. If a person were struck by an object or suffered other construction accidents with broken bones or a related injury, we'd go to great heights to win your work-related injury case.
Schedule a Free Consultation For Construction Accident and Legal Help
If you or someone you know received injuries in a construction site accident, you must contact an experienced construction accident attorney for legal representation, as you qualify for workers' compensation benefits and emotional distress payments. Contact us at (213) 596-9642 for a risk-free consultation with our attorney. We will advocate for your rights and ensure justice by recovering the compensation you deserve.