Hello, and welcome to Ehline Law Firm Personal Injury Attorneys, APLC Torrance. I am catastrophic injury attorney Michael Ehline. I am the founder of our California injury law firm. "After being in a rollover accident myself, and being, I realized there had to be a better way. That is why our serious lawyers don't eat unless they place customer service at the forefront." You probably just did an internet search for a "local attorney near me" if you landed on this page in Torrance, California. If you the best lawyer in Torrance to assess your case, you came to the right spot.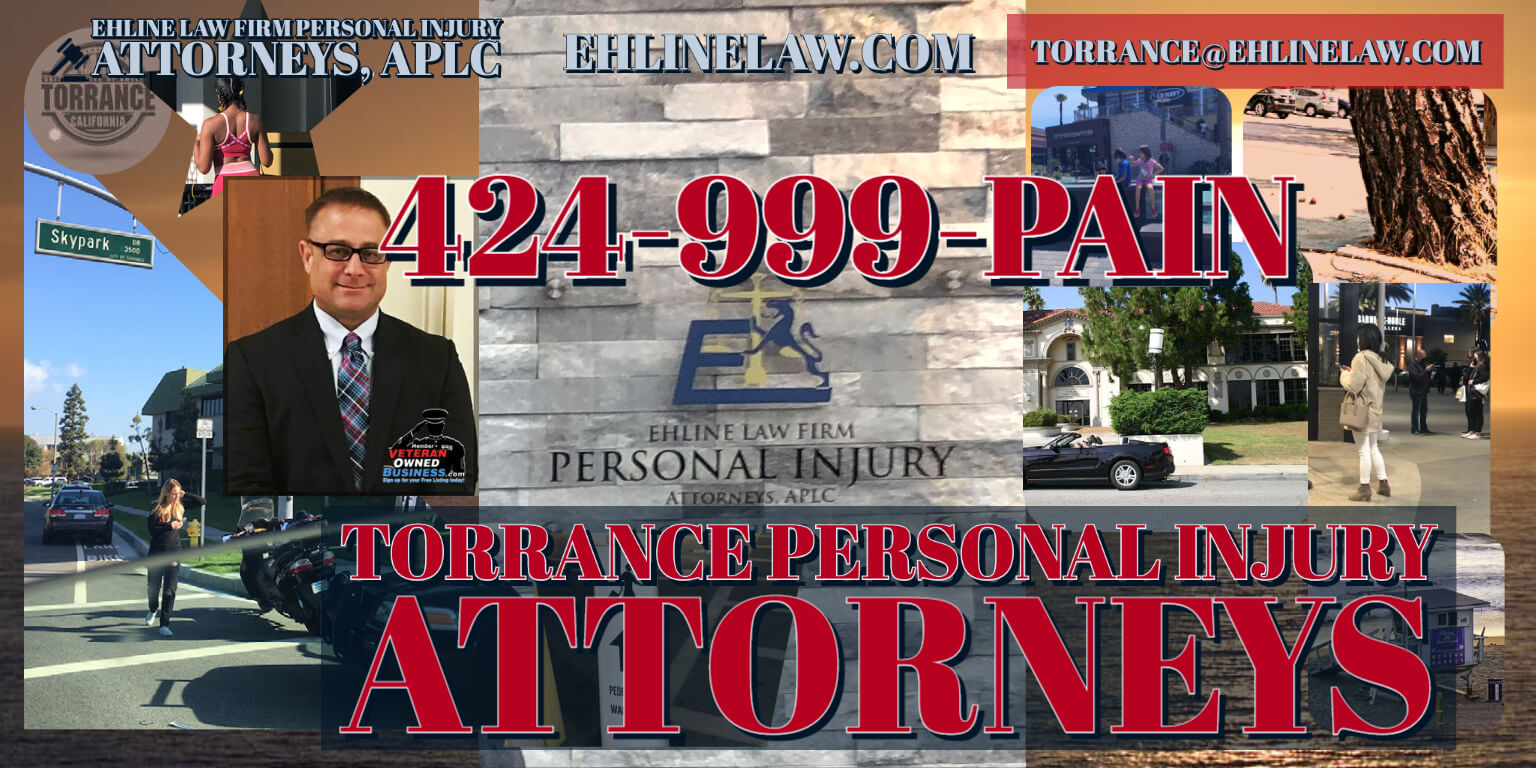 People often ask us what sets us apart besides recovering over $100 Million for clients? What makes our injury lawyers different than your typical Torrance personal injury law firm. Let's begin by answering some questions asked by seriously injured victims. Below is everything your Torrance personal injury attorney needs you to know before calling your insurance company after an accident.
Personal Injury Attorney Quick Reference

Did You Come Here Seeking Help From A Torrance Personal Attorney?
If so, you've come to the right place. When you or your loved one becomes seriously injured after an accident, an expert personal injury attorney can help you receive compensation. Our personal injury lawyers handle physical injury insurance claims, including upper neck injuries, lower back injuries, and all types of catastrophic injuries. 
We also help victims suffering from nonphysical injuries, like emotional distress after their loved one's death. We get severely injured victim's compensation for legal injuries. Our lawyers live and work throughout South Bay in Southern California.
Media and attorney rating sites agree Ehline Law Firm is a cut above. According to Newsweek Magazine, Los Angeles Times, Personal Injury Warriors International, Leatherneck Magazine, our lawyers have made their mark in the consumer law field. Use Ehline Law Firm to hire a local personal injury attorney near you, your work, or your hospital's locations. 

Our superior, charismatic lawyers can help you resolve legal compensation issues, making it possible to receive money for your medical expenses or your wrongful death action. We remain available as 24-hour personal injury attorneys, seven days per week. We even offer a 24/7 attorney hotline for urgent cases. (our own version of 9-1-1) We can even advise you on the efficacy of handing smaller auto accident insurance cases in small claims court. Our charismatic, compassionate, caring legal team knows you will remember us next time when you are in a pickle. So you won't get short shrift from our staff. On the contrary, we want to hear your side of the story and offer you the best options for a better economic and emotional future.
How Can I Get Help From A Torrance Injury Lawyer?
We Have Southern California Law Offices Near You!

Did someone you know suffer a serious injury, or were they killed in Torrance, CA?

Are you tired of dealing with narcissists and greedy insurance companies?

If so, dial (424) 999-PAIN. Call today.
How Do I choose A Top-Notch Torrance Based Injury Lawyer?
What Are Some Torrance Personal Injury Lawyer Selection Tips/Questions?
 Consider the following:
Your comfort level?
Is there State Bar discipline?
City?
Other Credentials?
No-win-no-fee promise?
Will, my lawyer covers costs up-front?
Time in practice?
Experience and financial solvency?
Is my lawyer a personal injury law expert?
Has the lawyer received verifiable community and peer recognition?

 
1. What Is Your Comfort Level?
Are you comfortable sharing personal, embarrassing personal information with the prospective lawyer? 
Does the attorney or their staff seem interested in solving your problem?
2. Does The Lawyer Have State Bar Discipline Red Flags?
Find out. Whether you retain our superior law firm's staff as your PI lawyers or another law office, you must do your due diligence. Victims should research their potential new lawyer first, not just see if the lawyer tells them what they want to hear. We are California accident lawyers, so the disciplinary organization monitoring our licenses and consumer complaints against us is the California State Bar. Image of
RESEARCH lawyer discipline on the attorney profile of your primary lawyer here: IMAGE: you can:
 Ensure your lawyer maintains an active California license to practice law,
 Get a snapshot of the lawyer's public State Bar Disciplinary record, if any exists at all.
 Weigh the severity of the attorney's suspension or probation. For example, was the lawyer late paying the bar fee, or did the lawyer steal funds from the attorney-client trust fund, requiring ethics course and/or disciplinary action.
As you can see, Ehline Law Firm maintains an excellent record with no bar problems and fantastic client and peer reviews.
3. City?
Is the lawyer's office conveniently located near you in Torrance, California?
One big reason you need a local personal injury attorney will be their knowledge and relationships with local insurance adjusters, law enforcement, courts, and the locale itself. You will generally receive more compensatory damages from the wrongdoer causing your suffering with help from a veteran lawyer in the area of law covering your type of case. You won't always need a lawyer for smaller injuries and property damages claims. But when you do, Ehline Law's lawyer directory clarifies we employ the best attorneys in Southern California.
If a picture of your accident is worth a thousand words:
You hiring a lawyer who lives and works near the accident scene means your attorney will have insight a New York-based radio and billboard ad "mill" won't have. It is one this to look at a gruesome accident scene picture. It is another thing to experience seeing accidents at PCH and Hawthorne Blvd. almost daily. The main reason you need legal help immediately for catastrophic injuries is money. We offer a free, confidential consultation so you can learn more about your case posture.
4. Other Credentials? 
a. We Don't Win You Don't Pay "No Win No Fee"
Our payment options will normally be no win, no fee, so you shouldn't be out of pocket. 
A Stake in Your Case' Outcome –  Our injury lawyers handle bodily harm cases on a contingency fee basis. In other words, our clients do not pay lawyer's fees unless we recover financial compensation. We don't take an hourly fee, and our fee is structured on a sliding scale. You can see why we want to get you maximum compensation, so we fight hard.
b. Do We Cover Your Up Front Costs?
Bankroll to Win Against the Insurance Company
Yes. We cover your litigation expenses and other costs upfront. We can estimate some of the costs of your case in advance?
c. Litigation Experience And Bankroll?
But the lawyer you want will have experience and bankroll in conducting your case. We have the bankroll and experience in conducting complex litigation, investigations, and case workups. No legal directory, often with fake positive and negative reviews, will tell you this. But we are not just some paid online directory of attorneys. Lawyers specializing in personal injury law could be in practice ten years or thirty years.
Questions you should ask are:
 how many cases similar to mine have you handled?
How often are your clients forced to endure the hassle and costs of an expensive jury trial?
How long has your legal candidate been practicing law? 
Time in practice is important. But it's not everything. Lawyers specializing in personal injury law could be in practice ten years or thirty years. But the lawyer you want will have real-life experience. Your lawyers at Ehline Law have deep experience conducting investigations, evidence gathering, propounding, and responding to written and oral discovery, all the way to arbitration and mediation. We already know you want the maximum compensation, and so do we!d.
d. Does The Lawyer Offer Specialization?
Has the lawyer worked on other cases similar to yours?
And we don't take on millions of cases, covering everything. True, we handle some criminal defense matters, but our forte is personal injury law civil cases, not estate planning or wills and trusts. Smart lawyers avoid legal malpractice claims by getting good at one thing. We are negligence law experts. When someone is careless and hurts you, we help you compensate for the negligent party(ies). Our detailed law firm attorney profiles here can tell you more information like the firm's main area of law practice, other office locations, our office hours.
e. Local Attorney Accolades and Recognition?
We are real injury lawyers located in Torrance, CA. Ehline Law has a remarkable track record of achievement in all types of personal injury cases. Because of this, Ehline has recovered millions of dollars in compensation awards. These were grants of insurance settlement money set aside on behalf of the surviving individuals of negligence. Ehline Law Firm is a member of the Personal Injury Warriors, Circle of Legal Trust. Michael Ehline also has a superior AVVO and Super Lawyers score.
And they have an impeccable rating. Furthermore, they maintain the respect of other attorneys, the court system, judges, and their clerks, as well as big liability insurance companies. They know Ehline Law Firm, APC means business.
Your Attorney's Profiles Show: 
Lawyer biography, 
Legal education and training, 
Lawyer-client recommendations to help you select who's best to hire.
Our detailed law firm attorney profiles here can tell you more information like the firm's main area of law practice, other office locations, our office hours (Typically 10:00 am-7:00 pm weekdays). Again, our payment options will normally be no win, no fee, so you shouldn't be out of pocket. You can use our contact form next to each attorney profile to connect with a Torrance, California lawyer and receive free legal advice.
RECAP, What Questions Should I Ask My Lawyer? 
No legal directory, often with fake positive and negative reviews, will tell you this. But we are not just some paid online directory of attorneys. We are real injury lawyers located in Torrance, CA. And we don't take on millions of cases, covering everything. True, we handle some criminal defense matters, but our forte is personal injury law civil cases, not estate planning or wills and trusts. Smart lawyers avoid legal malpractice claims by getting good at one thing. We are negligence law experts. When someone is careless and hurts you, we help you compensate for the negligent party(ies). If you need help with a related matter, you can find a lawyer here. Michael Ehline announces the opening of our brand new location in Torrance. Call 424-999-PAIN to learn more.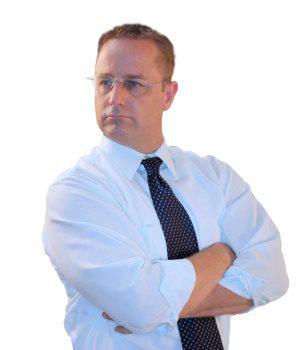 Michael Ehline announces the opening of our brand new location in Torrance. Call 424-999-PAIN to learn more.
Video Transcript. "Hi, I'm attorney Michael Ehline with law firm announcing the grand opening of our new location at 3961 Pacific Coast Highway in Torrance, California. We specialize in all types of car, truck, bus, and motorcycle accidents. We've been featured in Leatherneck magazine, The Daily Breeze, and Hollywood Weekly Magazine. And we have recovered millions of dollars in personal injury verdicts and settlements, and we're here to help you 24 hours a day. You can reach out to me at four two four nine nine nine pain right now for a free consultation. [Music]"
Client 5 Star Testimonial.

"I was searching for a personal injury lawyer near me in Torrance, and I found Ehline Law. I hired them because I was a Marine, and so was the owner Mike. He is a good dude, and we celebrate the Marine Corps Birthday with each other now. Mike got me a nice chunk of change for my auto accident near Redondo Beach and Torrance. I had a terrible ankle injury and banged my head up badly. If I ever get in another motorcycle collision, I know I am calling the Torrance accident lawyers at Ehline's firm on Pacific Coast Highway. Semper Fidelis." – J. Fry.
5 out of 5 stars 30 reviews  View The Clickable Local Map To Find Our Personal Injury Law Firm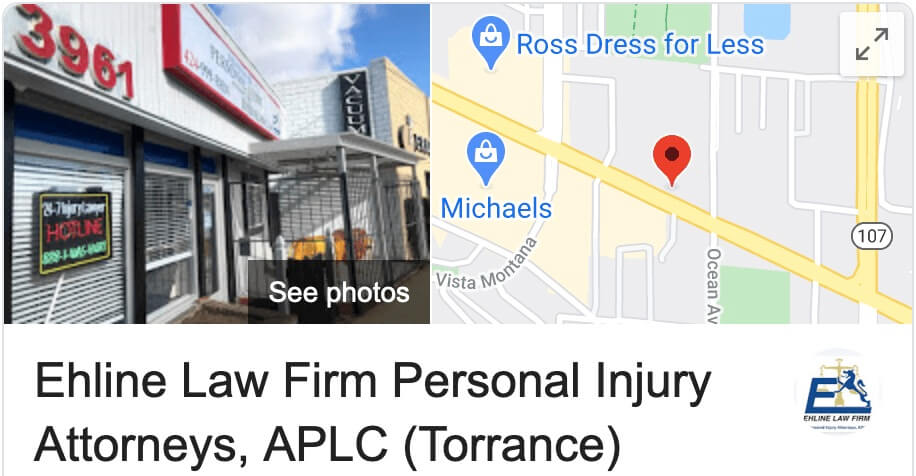 Our winning results for Torrance customers speak for themselves. Below we will learn more about Torrance, negligence law, and how our attorneys get down to business in the Torrance locale. Our serious injury attorneys have won over $100 Million for satisfied clients. We win cases, including defective products, employment law, and other personal injury claims and accident cases. Convenient Southern California, Torrance Location Near You!
Do You Want A Torrance Bodily Injury Lawyer With Parking And A Convenient Location?
Conveniently located across the street from the Del Amo Shopping Center, we are in the thick of things. So we see a lot of fender benders and accidents here every day. Michael and the team's laser focus is helping victims, and their loved ones rebuild their lives.
So we understand the importance of having a nearby office to service accident victims with confidence and strength. Also, there is plenty of free parking here. As a bonus, you can even get some shopping done or people-watch at the mall. So if you've suffered a severe event in Torrance, you'll be happy we're here.
All you have to do is call (213) 596-9642 today. We will listen to your problem and give you free legal advice.
What Else Makes Ehline Law Firm Different? Our Pride in Winning Makes us Different?
We Remain Dedicated to Torrance, CA Negligence Victims!
The Ehline Law Firm is adamant when it comes to offering the most significant possible legal advocacy. We pride ourselves on satisfying the needs of our injured clients. We desire to listen to you, understand your problem, and gain your trust by solving it quickly. Our proven track record of success is second to none. Our proven legal experts will give you confidence, comfort, and stress relief. Over the years and we have assisted thousands of victims statewide with phenomenal legal representation.
Those decent, hard-working folks like you are the ones we help. 
We fully comprehend the details and challenges of insurance policies and contractual exclusions. 
We are familiar with various medical procedures. 
We understand the possible need for CT Scans and sit-down MRIs, etc. 
Because of this, we can help you locate doctors who are up to date on prognosis, diagnosis, and treatment. We also understand California and English Common Law principles when seeking compensation. Victims trust our experience. We also act as mentors to legal apprentices on the California State Bar Law Office Study Program. You should call us and see for yourself what makes our modern-day Knights Templars different.
Torrance Personal Injury Attorneys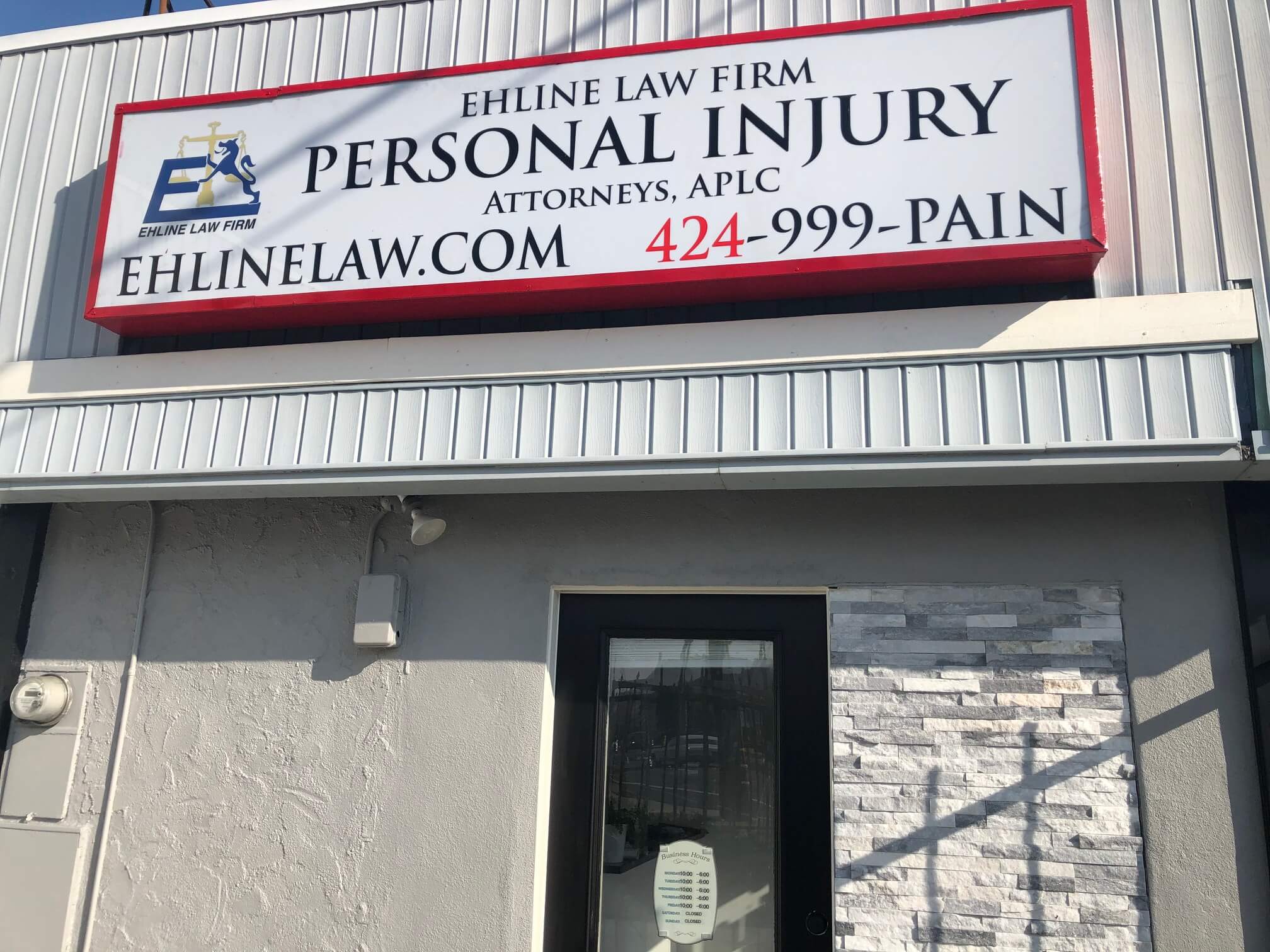 Torrance, especially Hawthorne Blvd, has its fair share of intersection accidents. But like its people, the accidents can be just as diverse, ranging from slips, trips, and falls at EMC restaurant or Great Maple at Del Amo Mall. Torrance remains a diverse, moderately sized city with a mix of residential and industrial areas.
With one of the largest populations of Japanese American communities in the United States, it's no surprise this is a bustling, small business mecca. Naturally, Torrance, California, is also ranked as one of California's safest cities for crime. But this South Bay City is no stranger to unintentional accidents, LOUSY drivers, and personal injury law firms.
What Are Some Common Types of Torrance Accident Cases We Take?
Torrance is where famous soccer player David Beckham had a car accident back on May 6, 2011. The California Highway Patrol reported that megastar Beckham rear-ended a vehicle. Mr. Beckham was driving on the 405 Freeway in the southbound carpool lane. His truck was in the vicinity south of Artesia Boulevard. The driver of the car Beckham hit got hurt. Although the plaintiff got transported to the hospital, no harm to Beckham resulted from the crash. But this is just a high-profile example of the types of cases we litigate.
What Are Some Torrance Personal Injuries Our Clients Have Suffered?
There are many notable locations and ways for people to get injured in Torrance. For example, new construction at Del Amo Mall could lead to a slip and fall or getting hit by a falling or flying object. Also, drowning or falling remains a distinct possibility at any stretch of Torrance's 1.5 miles of beaches.
Common Injuries People Suffer In Torrance, CA:
Traumatic brain injuries
Spinal cord injury
Burn Injuries
Broken bones and fractures
Bodily disfigurement
Most of all, the stop-and-go traffic, such as Hawthorne Boulevard, is a significant cause of personal injury and death to visitors and locals. Other reasons and contributing factors include poorly phased traffic lights leading to and from the draw of places of interest, like Del Amo Mall. Also, the fun places here don't just serve its estimated population of 147,000. Daily, people of multiple diverse backgrounds worldwide travel by foot, car, motorcycle, bicycle, truck, bus, or taxi to Torrance. Its moderate, sunny weather, law and order disposition, variety of stores, and Asian cuisine make it a unique and exciting place to behold. But the massive growth in motor vehicle traffic over the last few years was probably unforeseen by the Traffic Planning Commission. And since the recent closing of most of the South Bay Galleria, people must travel further into the heart of Torrance from places like Carson to enjoy its newest mall in progress.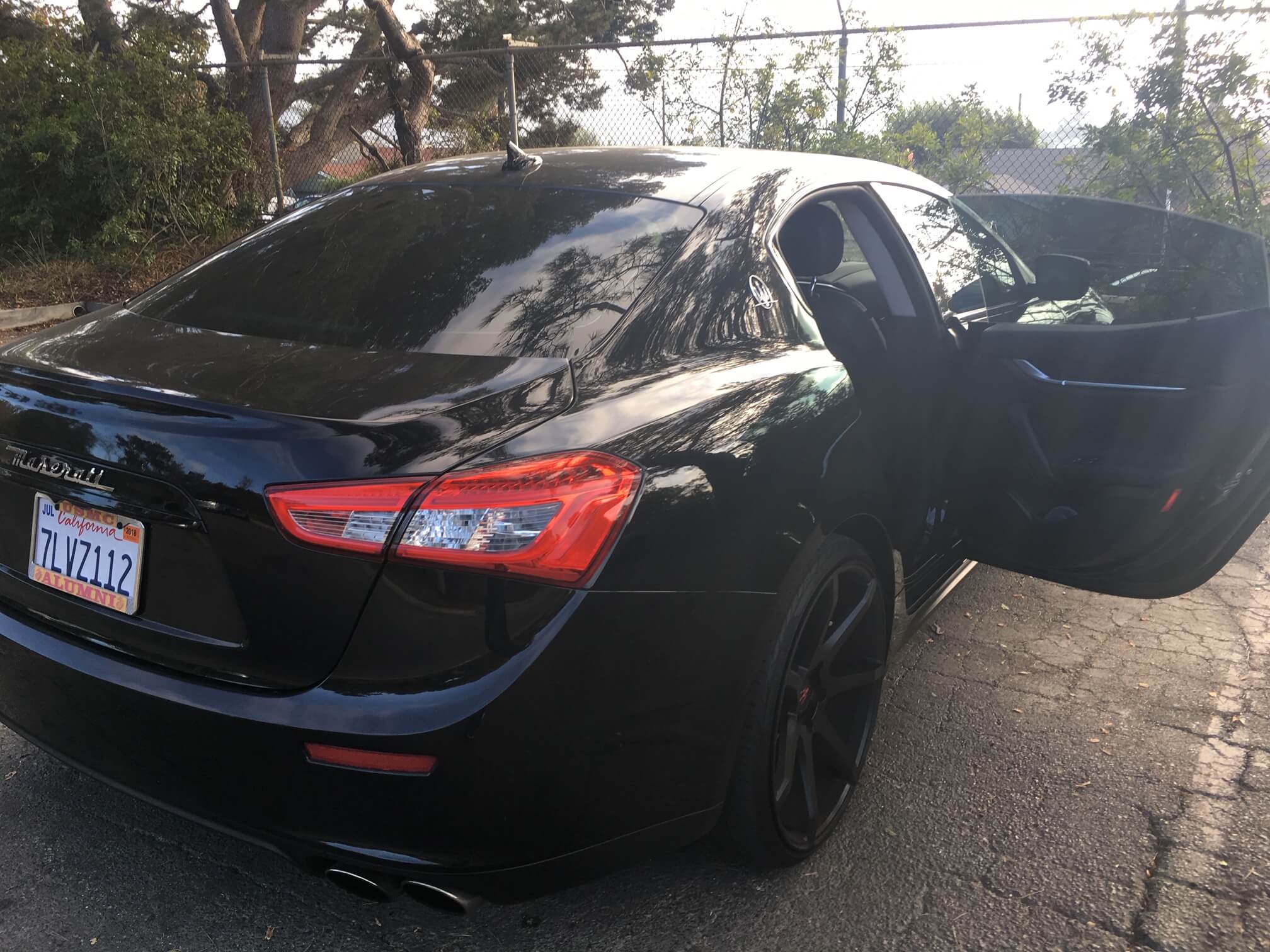 Several freeway onramps and off-ramps run through Torrance. The traffic bottleneck off the 405 Freeway and With merging cars coming off the 115 and 405 Freeways, Inglewood sees daily fender benders or worse. Vehicle accidents are more severe during COVID, even with less road traffic. This means you will likely experience heavy medical expenses or lose your loved one when an accident does happen.
More Torrance MVA Collision Statistics
The crash statistics from 2008 show 480 injured people and nine fatalities. According to data from 2017 traffic accident statistics, there were ten fatal accident counts involving more than thirty-eight people, including four pedestrians. Twelve individuals failed to survive, and 28 vehicles were marred. Of course, none of these people planned on being in a wreck that day. Orange County isn't much better when it comes to shopping mall traffic.
These cases include bicycle accidents and people getting run over in crosswalks. You are probably not intending to be in a rear-end accident or sideswipe when you drive home from work or on the way to pick up your kids from school either. But in an instant – BOOM! – the unthinkable can happen. When you suffer any personal injury, you want a lawyer competent in the practice areas involving your case.
For example, a product liability case is far different from medical malpractice, workers compensation, or third-party truck accident claims. We specialize in major bodily injury insurance claims, and we understand all of the above rules and how they work for or against you.
Get Help From The Law Offices Of A Torrance Traffic Accident Attorney Today!
We know traffic accidents can occur at any time of the day. Because of this, we set up a 24-hour attorney hotline at a location nearest you. The peak daytime population (2 p.m.) is 203,111 commuters. Driving accidents in Torrance could be caused by substantially changed conditions, which means the government's negligence could contribute to a roadway fatality, for example. But regardless of who is responsible, neglect remains the most significant cause of Torrance auto accidents. Also, DUI driving or driving while high on drugs are examples of negligent, reckless behavior.
CLICK HERE FOR A LOCAL TORRANCE CAR ACCIDENT ATTORNEY.
But there are also plenty less extreme examples of lucid people blowing through traffic lights and T boning another car or running over a pedestrian walking in a crosswalk. However, not paying attention to traffic laws is not the only way people can get hurt or badly mauled while navigating Torrance's streets.
Negligence Is What Matters
The bottom line here is that when a vehicle collides with a bicyclist, motorcycle rider, or person on foot, negligence has usually played a factor. Yes, insurance may indeed cover some property damage and hospital bills. But this is not always the case. But knowing what to do is not so cut and dry. And your options are not always evident in the post-accident fog of a traumatic car accident.
But fortunately, you found Ehline Law Firm of Torrance. And we are among the best personal injury lawyers in the state. Here, right at your fingertips, you can view our informative blog posts. You check out our past results and read our former client testimonials.
Are You Seeking The Best Local Torrance Motorcycle Or Bicycle Injury Lawyers?
For over ten years, our Los Angeles motorcycle lawyers have helped clients ranging from kids and adults run over while crossing the street to terrible bicycle and motorcycle injuries after a loose, vicious dog attacked someone. Our Torrance car accident attorneys fight for justice with integrity, vim, and vigor. Are you seeking a lawyer with these above qualities? Because if you are, our A+ rated injury lawyers are here to assist you right now. Find out why past clients say we are the best!
Does Ehline Law Firm Provide Help With Torrance Wrongful Death Lawsuits?
Yes, we are the local Torrance wrongful death experts in this type of law. If someone you love died in an illegal death crash in the South Bay, we can help. The world-famous Ehline Law Firm has years of experience serving victims of unintentional fatalities.
What Other Types Of Legal Cases Do Our Personal Injury Attorneys Help You With?
Premises Liability:
Construction site trench accidents.
Drowning in private and public swimming pools.
Slipping and falling in a grocery store.
Also, our reputable attorneys focus only on personal injury law claims. Isn't that the type of representation you deserve?
Do We Help You With California Products Liability Claims?
Yes, we do! Sometimes people in Torrance get hurt when products explode, leak, or fail in some tragic way. But these are hard cases to prove. So you'll need a consummate legal warrior to protect your cause.
You can rest easy knowing that our well-known firm helps with the following local Torrance situations:
Defective cars
Broken car parts and equipment
Construction equipment
Failed industrial machines
Household items like vacuum cleaners to blow dryers, and water heaters
Failed child safety seats.
How Do I Recover Maximum Compensation Damages For My Torrance Accident?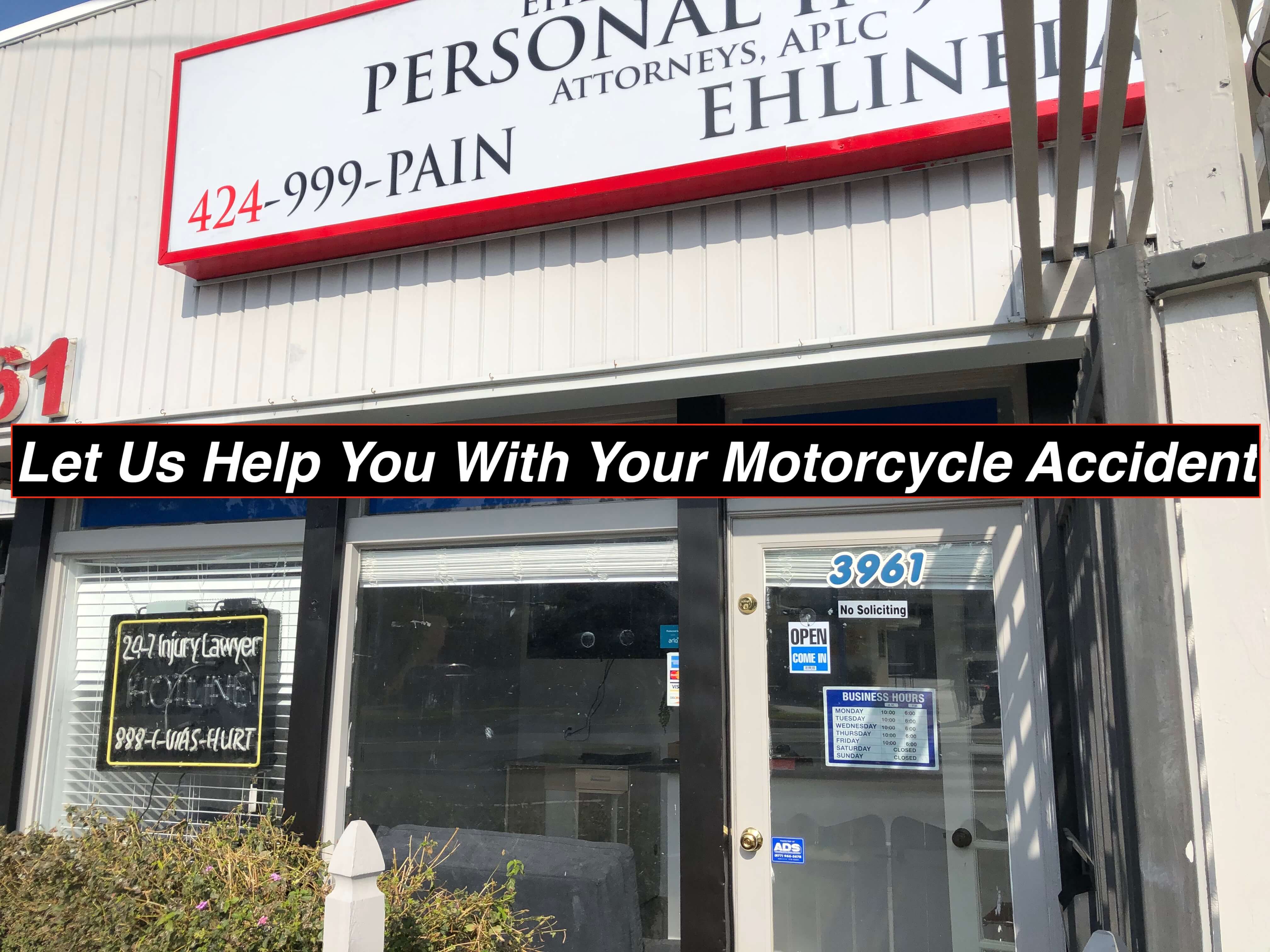 You recover the most damages by hiring the aggressive, responsive, attentive, competent law firm in LA County. You hire us!
The recoverable damages are:
Medical expenses (past, present, and future costs),
Rehabilitation expenses(past, present, and future costs),
Loss of earnings (past, present, and future lost wages, lost contracts),
Pain and suffering (past, present, and future suffering).
There are some cases where extreme negligence actions have occurred. Your medical bills can spiral beyond control. In these unusual situations, the injured plaintiff may get punitive damages from a jury. Also, this is a way of society punishing the negligent party. Thus, defendants will pay for their careless, reckless, or intentional actions in court instead of facing furor or revenge.
Are you looking for a lawyer that will stop at nothing to ensure you get the most money possible? Then don't delay in calling us right now. We either get you an insurance settlement or file a personal injury lawsuit against the Torrance courthouse's bad actor.
Can Your Torrance Accident Lawyers Unravel My Facts For Maximum Value?
Yes, we can! Our law firm understands complex issues presented in big injury cases. And we have the resources to uncover vital information. Because of this, we do exhaustive, thorough case investigations. And this is how we maximize your case's value and win the biggest insurance settlements near you.
Are you looking for a top-notch attorney who will go the extra mile like this? Then pick up the phone and explore your legal options.
We will make every effort to:
Locate and interview witnesses, police officers, and emergency personnel
Persevere to preserve the evidence to prove your case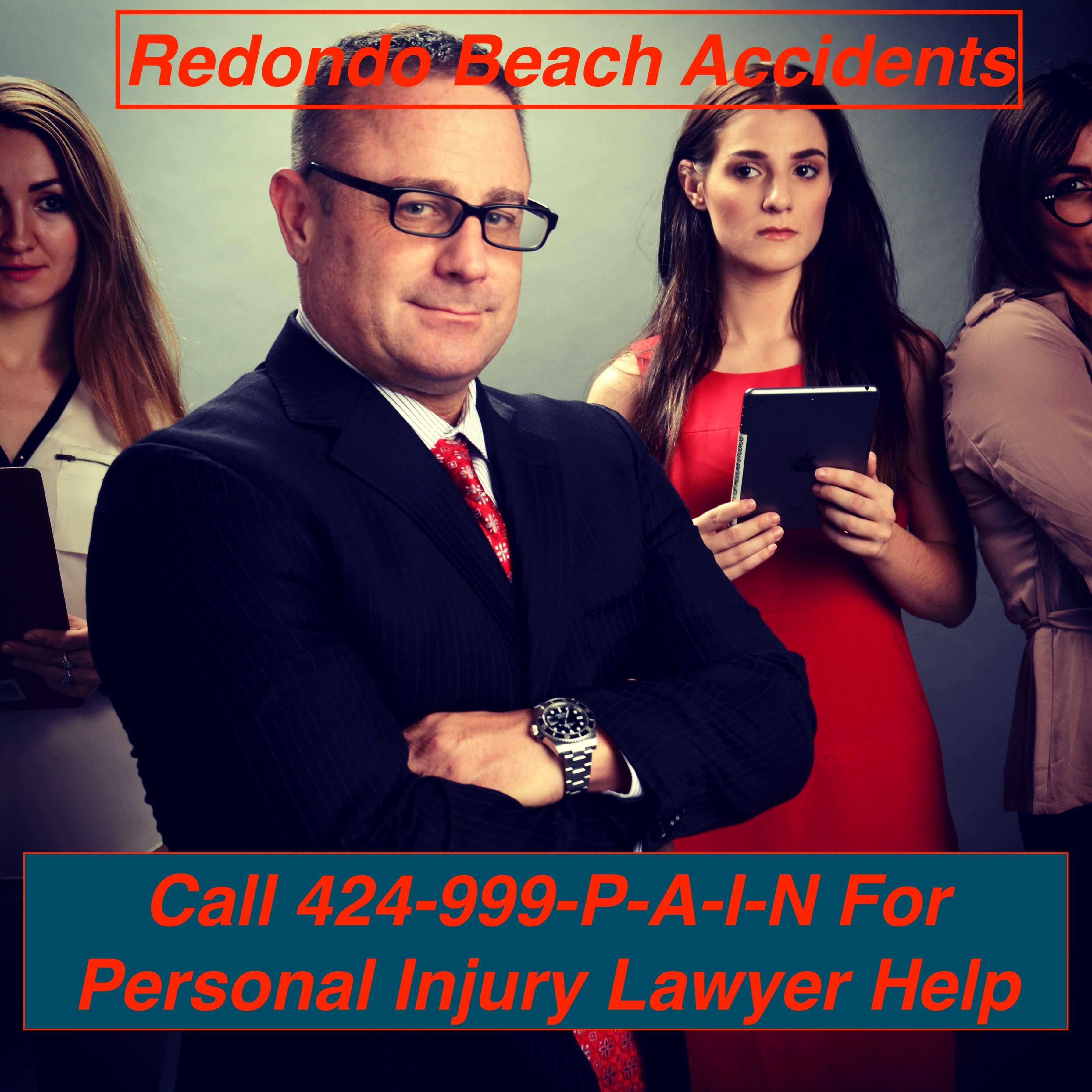 Our superior Los Angeles personal injury attorneys have the necessary resources to use experts to investigate the incident. Thus, we can ease the provision of testimony. Consequently, we can also hire accident reconstruction specialists, medical experts, and life care planners.
Even economists can be employed to prove your damages.
Ehline Law Firm will also negotiate with the adverse party's insurance company.
But if we can't obtain the best possible settlement, we may opt to fight your case in court, sink, or swim.

Would You Like A Free Consultation With A Top-Notch Lawyer?
Do you want to get a cost-free legal consultation?
Our law firm offers a free zoom session to evaluate your matter.
So right over the phone, we can apprise you of your legal rights 24-7. And we'll advise you of your legal options and set up an in-person meeting. But if you cannot meet us in our office, we can come to your hospital room. (Read More About Free Consultations here.)
Ehline Law Firm can also send a representative to your home, rehabilitation facility, or other location. (Learn More.)
Why Not Contact Us To Receive Free Legal Advice About Your Case?
If you or a loved one needs expert help, a motivated, magnanimous attorney is the key to winning. Why not contact us? What do you have to lose? We can help you ease your burden and inspire confidence while you are in such a delicate mental and physical state. Victims can schedule their attorney-client appointment now and discuss the claim for free. Our honest, hard-working injury lawyers will help you learn your best legal options.
You can call us at (424) 999-7246 and receive the legal help you need to avoid blowing the statute of limitations in your case. We can help answer you're important legal questions immediately. We also have locations in Manhattan Beach, Long Beach, and throughout Los Angeles County.