Los Angeles Personal Injury Attorneys Call Today: (213) 596-9642
---
---
Downtown L.A. Location Since 2005
633 West 5th Street #2890
Los Angeles, CA 90071
(213) 596-9642
---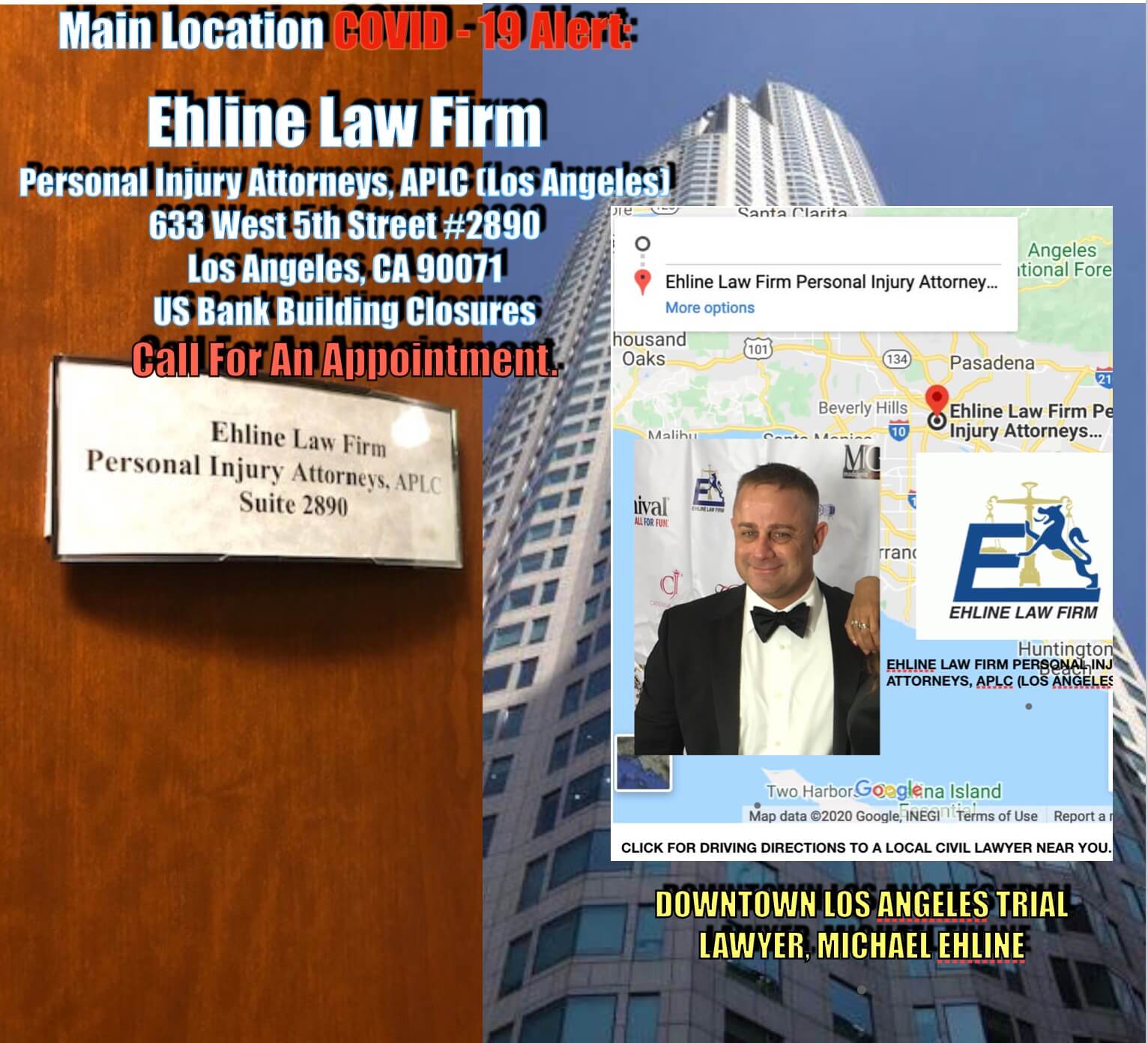 Experienced and Aggressive Accidents Lawyers
Call Our 24 Hour Attorney Hotline Now!
Injured in a car, truck, motorcycle, or work accident? Ehline Law Firm's California Personal Injury Attorneys have won over $100 million in verdicts and settlements. We focus on helping people hurt in the top five Los Angeles accidents.
Super Lawyer Michael Ehline, Esq. has been featured in the LA Times, Newsweek, and Forbes. Ehline is a world-famous traffic accident attorney, emphasizing helping people in motorcycle accidents and bicycle wrecks.
Multiple Physical Locations Near You.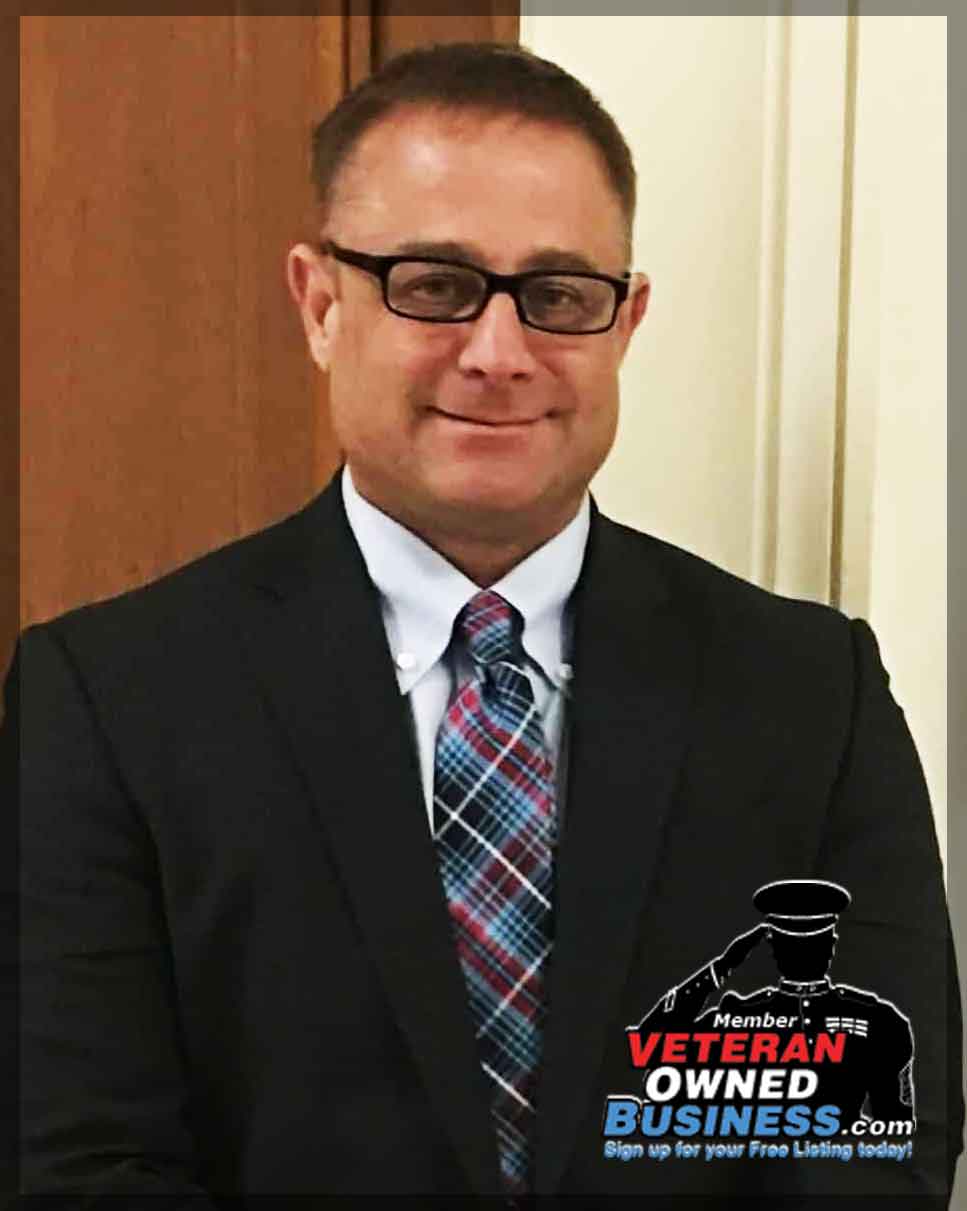 Testimonials
---
"In 2006 my husband was on foot he was run over by multiple vehicles on Mullholland and Sunset, where there are no sidewalks. . ."

Click To

View Recent Case Success

"I was Not Disappointed By The Excellent Service and Results!!!!"


"The traffic was moving at freeways speeds as a pedestrian. He was killed, leaving my daughter with no father. The first lawyer I hired took the side of the insurance company that the cars had no liability. I found Michael Ehline on Yahoo! and was immediately impressed with his positive attitude and can-do approach. Mike knew I was going through a lot, and so was my daughter. This sad time of transitioning to a new car accident lawyer was a terrible period for us. But Mike and his employees always showed concern about my daughter's health and welfare. I feel the Ehline Law Firm provided us with superior legal representation in my deceased husband's wrongful death claim. And at the end of the day, Mike made every single car that ran over my husband to pay their insurance policy limits. I received an outstanding settlement, which allowed for money to be set aside to cover medical and psychological care for my grieving daughter. I wish I had called Michael immediately. But now I know if myself or a friend is run over by a car or rear-ended at high speed, or something, that Michael and his fantastic group of L.A. attorneys will take control and walk us through any pickle we get into. I feel that hiring the wrong lawyer initially exacerbated my problems and made the adjusters think I was a sucker. I knew I had a case. Mike believed in us and inspired extreme confidence in me when I was at my weakest point. He took over and refused to let any of the insurance companies off the hook. He would not let them intimidate me into taking less or nothing. Mike is intelligent like few people I have met. His tactics and strategies and faithful dedication to my needs saved the day. I was Not Disappointed By The Excellent Service and Results!!!! If you want friendly, tender service with strength on demand and require the best car accident lawyers in Los Angeles, I feel there is no substitute for the experience, professionalism, and personal attention that only top trial lawyer, Michael Ehline, can bring to the table."

– Lisa K.
---
"When I got into my T-Bone accident with spine injuries, I knew I was gonna need a top-notch personal injury attorney..."

Click To

View Recent Case Success

"I got a six-figure settlement because I was able to get the treatment I needed."


"I searched online and found [a] car accident injury lawyer with a proven success record. I landed on attorney Michael Ehline, a highly recognized lobbyist and lawyer. My story is long and scary, but with a victory in the end. I was living and working in Venice Beach, California, at the time. After the adrenaline wore off from me getting hit by a Jeep Cherokee, I started feeling radiating pain up and down my shoulder blades and spinal cord. Soon I realized I was no longer able to do my regular day to day activities. I was in so much pain. It was hard even to pick up the phone to make that call, but I did it! Today, I'm glad I did. I was driving my Nissan Frontier pickup truck west on Rose Avenue. As I approached Pacific Avenue's intersection, I turned left from westbound Rose Avenue onto southbound Pacific Avenue. >As I came into the corner, my light green light started flashing red. I slammed on my brakes, but an approaching car that now had a green hit me. It turned out that LA City was doing construction, and workers had severed a signal cable to the traffic lights. Because of this, other accidents had happened earlier in the week at the same location, according to neighbors. Witnesses said the traffic signal was malfunctioning, and the sign facing northbound Pacific.
The avenue that is for traffic coming left was green. The Jeep Cherokee that hit me was going 30-35 miles per hour, slamming into my truck at high speed, t-boning the driver's side of my Nissan Pathfinder with such force that it spun me around before finally stopping in the wrong direction of travel. My body absorbed a massive transfer of energy created by this powerful impact. My seatbelt kept me locked in tight. But my body, neck, and head went through violent forces, and my limbs flailed and whipped inside my pickup truck. At work, I was bothered by headaches and back pain but thought they would go away. Saint John's Hospitals in Santa Monica took an MRI after my continuing complaints of headaches and neck pain. Doctors told me I had a contusion of the neck and provided pain medication. But an MRI also revealed disc herniations at levels C3-4, C5-6 and C6-7.So my formal diagnosis was "cervical spine myoligamentous sprain/strain with major disc protrusion/extrusion and left side neurological deficit at the levels of C/5 and C6/7." Before this car accident, I was healthy, active, and pain-free. But post-accident, my condition deteriorated to where the pain in my neck would radiate down into my shoulders, arms, and legs. But my left arm began to convulse involuntarily. So I was placed in a program of physical therapy and underwent epidurals. Ehline helped me arrange treatment with Dr. Hyun Bae of The Spine Institute in Santa Monica. Dr. Bae noted that I had right "C7 radiculopathy" more on my left than my "right." Looking over MRI, he saw a colossal disc bulge at the C6-7 level, more to the left side, and the doctor thought this was the cause of my pain. In 2009, I ended up having spinal surgery, which fused levels C5-6 and C6-7. But the surgery only provided limited relief. At least my left arm stopped convulsing. But I continued to experience significant headaches and pain, tingling and numbness in both arms. Dr. Guven Uzun saw me for pain management. Dr. Uzun injected cortisone and other medications into my cervical region and also gave me powerful oral pain medication like Norco, morphine sulfate, Hydrocodone, Tizanidine, Topomax, Carisoprodol, Meloxicam, Gabapentin, and the use of Fentanyl patches. Less than one year after the first surgery, my cervical vertebrae's fusion had come apart on one side of my neck. Because of this, my headaches became worse. As of 2008, I could no longer travel for work. By now, my C3-4 discs caused me most of my pain symptoms, and recommended replacing the disc at that level with an artificial disc. Dr. J. Patrick Johnson of the Cedars-Sinai Spine Institute gave me a second opinion in 2008. Dr. Johnson ordered a myelogram of my cervical spine. After reviewing the test results, Dr. Johnson recommended a foraminotomy at C3-4 to relieve pressure on my spinal nerves and repair the prior fusion. So I continued pain management and made the best of it. Dr. Bae recommended I have another surgery to correct the spinal fusion's disunion at C5-7 and to see what amount of relief from my symptoms may bring me. In 2009, I underwent 3 hours of surgery on my neck to repair the fusion. Dr. Bae told me it would take "several months to judge the success of the surgery," but that he may need another procedure in the next six months to replace my disc at C3-4. There is no way I could have found such great doctors who were willing to work with my counsel to guide my legal case against the City of Los Angeles for the faulty traffic signal phasing. Calling a confident and helpful attorney, Michael Ehline, was an easy choice. I went on Bing! and searched for a US Marine injury attorney in Venice Beach. And Michael Ehline's famous name popped up on my smartphone. Michael helped me get several expert physicians. I am grateful to Mike, and for the advice he gave me. I got a six-figure settlement because I could get the treatment I needed without stressing out about paying for it when I was not working. More than this, I obtained a compensation award that was a lot higher than I had expected.
All in all, I am delighted and gleeful over how Mike's accident law firm handled my injury lawsuit. And I would recommend them to anyone who needs a personal injury attorney!! Mike and I are now friends, and we have stayed in touch over the years. He does care about people, and he knows life is short. Down to earth lawyer. I give him a perfect 10!"
Moreover, we serve Northern, Central, and Southern California. And we are one of the premier personal injury firms headquartered in Los Angeles. Why do so many satisfied clients trust the top-rated Ehline Law Firm to handle their personal injury cases? Simple, we get superior results because we are courteous and determined to win.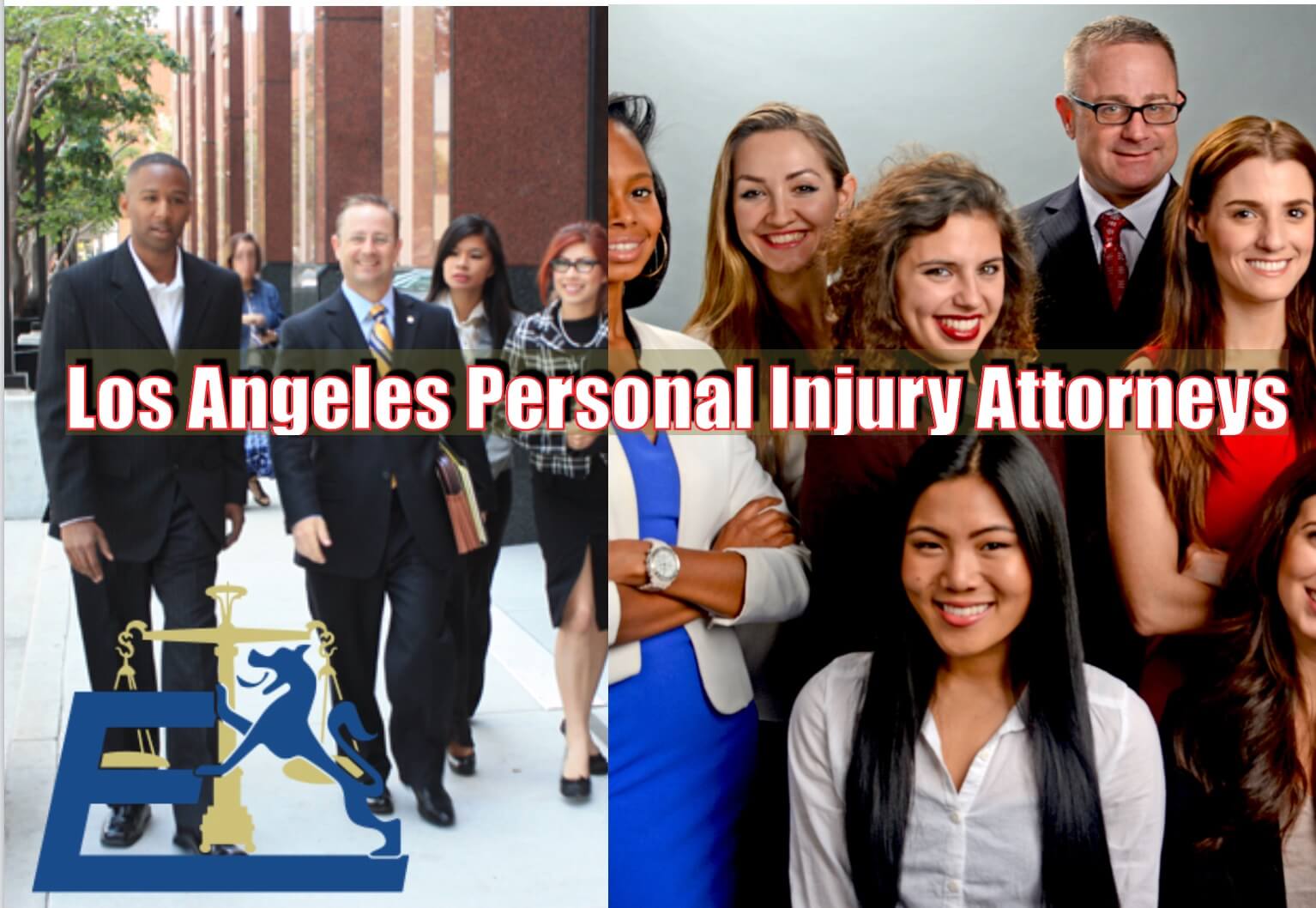 Our group of trial lawyers fights aggressively for all aspects of our client's legal matters. No matter how you became injured, if someone's negligence caused it, we stand ready to help. And we do so with a sense of purpose, urgency, and with concierge 360° service.
So our practice centers on 5-star hospitality. Most of all, we treat all our customers with the same dignity, respect, protection, and compassion. Because of this fact, our proven experts maintain a strong tradition of professional, skillful, and aggressive representation. This is what you deserve regardless of social standing.
And the proof is in the pudding with the landmark results we have won on behalf of all types of people. Why not let our industry and media recognized leaders win significant financial compensation for your misfortune too? Victims of accidents know they can trust us for legal leadership and emotional support.
Moreover, the lawyer you choose right now can mean the difference between winning a dollar or earning millions. Attorney ranking platforms like Yelp! and past client testimonials verify our outstanding reputation. But wait, there's more than just our proven track record. We aim to prove our loyalty and integrity. That's why we give you a free initial case consultation. And in just a few small steps, we'll evaluate your case. Then we can give you an idea of its potential worth. Recovering the compensation you deserve to receive is our job.
---
---
---
LA County
Inland Empire
Nor Cal
Orange County
San Diego County
---
Hurt In An Accident? Suffering In Pain After A Serious Personal Injury?
The Lawyers At Ehline Law Firm Can Help Recovering Damages And Compensation. Ehline Law Firm Personal Injury Attorneys, APLC is a Los Angeles-based, client-focused firm in California, specializing in representing individuals who have suffered from a myriad of serious injuries resulting from accidents or attacks. When to get an attorney for an accident can be confusing for many people. If you landed on this website in your search for a local injury lawyer, you made a step in a positive direction. Delaying a liability insurance claim almost always reduces the value of your bodily injury or wrongful death matter, and is NEVER a smart idea.
Ehline Law Firm can handle the procedural and substantive issues of your accident claim, so you don't have to stress or worry about what to do next. Our policies are designed to reduce your legal risk, keep the lines of communication open as we progress, and deliver positive results. We charge no up-front attorney's fees to evaluate your case; and charge no fee ever, unless we win your case. Also, we will travel to your house, work, or hospital; can sign you up over the phone if you are too busy or injured to meet in person.
Still not sure we deserve to receive your business? Then please check out some of our past client's reviews in our testimonials section. Don't delay and lose valuable time, we are dedicated to ensuring your success and bright future. Contact us to get your free case evaluation now.
---
One Misfortune Can Alter Your Life Forever. But You Can Trust Our Local Accident Attorneys to Get You The Most Personal Injury Compensation Available.
Our respected personal injury attorneys in Los Angeles are full of earned pride. Many attorney ranking platforms have voted us as leading lawyers in the state of California. For example, premier attorney Michael Ehline has been voted top for over 7 years. He's a Super Lawyers Rising Star. Less than 2.5% - the cream of the crop - obtain this amazing award in California. He's won many more prestigious accolades and featured decorations beyond this excellence.
Michael Ehline is a top-rated car accident lawyer guy trained as a car accident law expert in Uber, Lyft, and other car crashes near your location in California State. Part of team member Ehline's expertise includes acting with efficiency and personal attention. His veteran experience in LA courts means he has the ability to provide high-quality legal services. He'll come to you during this difficult time. But more critical, Ehline does all of this at cost-effective prices. We will get justice in your local venue no matter how difficult or high stakes your matter.
Car accident lawyers near you are ready for your call 24/7:
At ELFPI, our personal pride runs deep. After your tragedy, we will strive 24/7 to hear what you have to say and answer your client-related questions with integrity. Also, you can rest assured that your assigned injury lawyer is accessible when it matters most. So whenever the need arises, we encourage you to call us to get help. You see, many clients become part of the extended Ehline family – because we go the extra mile to resolve the personal problems they face. For example, we helped many past clients get paid for car repair, towing, and rental assistance. In fact, we have even helped people like you get medical care on a lien basis. Our mission is handling all aspects and unknown variables related to your personal injury claim. You can now focus on your health and convalescing with your doctors, therapists, and family members.
Get Your Risk Free Case Consultation Here! With No Up-Front Attorney's Fees!
When someone suffers a misfortune, they need help to get back on track. In just a few small steps, and at no cost to you, discuss your viable injury claim with a proven trial attorney. Feel free to dial our number and give us a call day or night. You may also contact us via the below website form. We can meet in person or over the phone and explain the process. A personal injury compensation calculator is waiting for your important call today.
Los Angeles Personal Injury Lawyers.
Are you the unhappy victim of a bad collision, fall accident, or another unfortunate situation in the City of Angels? LA is a bustling city with lots of traffic, including commercial activity and related collateral damage. If you were personally injured here, you need to get medical treatment stabilized immediately - do not pass go. Plus, the liability insurance companies can't later argue that you faked the injuries from your mishap. The next step is to hire a lawyer with superior critical thinking skills. Ehline Law Firm protects devastated individuals like you. So before you give up, even if another law firm turned down your case, don't delay in hiring us.
Ehline Law Firm is recognized internationally for its affordable service, results, and superior advocacy in personal injury law matters. Starting with your insurance claim, our focus is getting you the compensation you deserve for your condition. Our solid reputation was built upon helping people like you with bad accidents and personal injury claims. Since 2005 our skilled professionals have produced landmark results for their happy clients. In fact, our personal injury law firm litigation has brought in well over $100 million in verdicts and settlements.
Once you speak to one of our compassionate team members, you will see the difference in our portfolio. We have assisted injured Southern California clients for over a decade. Also, we maintain several convenient meeting locations. So we have Santa Monica, San Bernardino, Orange County, and Los Angeles offices near Wilshire Blvd in Downtown LA. Also, we serve clients at their home or office suite. We'll even visit you at your hospital bed. You have virtually nothing to lose by contacting us. Get the outcome you deserve.
Awards
Seeking a Personal Injury Lawyer Near You For An Accident You Didn't Cause?
When a loved one gets harmed in an accident, you and your family need to hire the best local personal injury lawyers money can buy. An injury lawyer practices law on behalf of tort victims near you can be vital for confidence building and justice access. Other names these legal warriors have used over the years include attorney, solicitor, advocate, barrister, counselor, ambulance chaser, and chartered legal executive.
However, the better ones have mastered the art of listening and applying the law to the facts. And this is because the art of "lawyering" includes the practical application of abstract legal theories. These specialized "negligence" lawyers will have above-average knowledge than a general practitioner.
In a way, they are like elite U.S. Marines Raiders compared to the regular troops. We are special operators trained to solve accident victims' specific problems, typically nearest to the local court, where a defendant lives or works. So our job is to advance the interests of injured victims like you called plaintiffs. True, some crummy law firms with catchy radio jingles and distracting, expensive billboards all along our freeways.
But clients have the right to fire their current T.V. attorney who they still have never met if they have lost confidence in the inexperienced lawyer left in charge of their important matter. It's not easy to find a great attorney, but for some, it was as simple as doing an internet search for and retain a top-notch firm like Ehline Law. And once you hire us, our Los Angeles, California based accident attorneys represent you with honor and zeal. So don't screw this up. The decision to hire a lawyer you can trust will be one of the most important ones a person can make. Protecting the validity of your claim starts by retaining counsel.
After all, something like a bad car, truck, bus, or motorcycle accident usually causes great upheaval in our day to day lives. For example, spinal cord injuries can permanently or partially immobilize you for life. Fiscal stress alone can make you nervous and depressed. It could cause you sadness and to break down emotionally. In fact, right after a bad crash or slip and fall, for example, expect a time-consuming trip to the hospital. Sometimes victims need an MRI, CT scan, or X Rays. Experts like a rheumatologist may be called into play. Sometimes we use our vacation pay to attend physical therapy. Other times we cannot work at all and get fired after missing too much work.
Choosing a top-notch accident-related personal injury attorney helps mitigate the harm caused by the damages from your injury. After all, your terrible mishap was unanticipated. Handling the fallout yourself is not justice. Most of all, this is not something victims should have to be prepared for. This whole process is new to you. And this is why you should secure superb legal assistance at once. Because of this, you will be on your way to a full recovery of your health while we are fighting and negotiating for you. And our services include help claims arising from violence, dishonesty and harassment. ("torts").
What Type Of Bodily Injuries Do We Handle?
---
Our exceptional Los Angeles, California injury attorneys handle all elements of most catastrophic injuries involving many types of accidents from start to finish. Injuries we assist people with include fire burn injuries, complex regional pain syndrome ("CRPS"), and even fatalities associated with reflex sympathetic dystrophy ("RSD"). You or your loved ones may be entitled to damages/financial payment, such as lost wages, medical bills and emotional/physical pain and suffering. The injury attorneys at Ehline Law help individuals seriously harmed by negligence or intentional acts as follows:
Coma.
Wrongful death.
Closed head trauma.
Concussions.
Broken bones (broken neck, ankle, jaw, leg, arm).
Degloving (hand, foot, face).
Spinal cord injuries (leg, disc burst fracture)ruptured disc, paraplegia, quadriplegia).
Shoulder injuries.
Ligament injuries from torn muscles.
Eye injuries.
Below are some of the commonplace negligence cases we take.
Automobile Accidents:

---

The history of Southern California road and freeway traffic is filled with news of major tragedies. Streets and garages remain filled with varying types of motor vehicles at any given moment.

Car drivers and people on foot often suffer severely after becoming involved in a terrible collision. Drunk driving and other distractions are a major cause of these mishaps. Irrespective of what caused your wreck, or who the police say was at fault – we assist car accident victims with zeal.

Vehicular cases we take include:

Bus Accidents.
Truck Accidents.
Bicycle Accidents.
Pedestrian Accidents.
Motorcycle Accidents.
Uber and Lyft Accidents.
Delivery Vehicle Accidents. (Ex: Uber, Lyft, Fed-Ex, DHL, Amazon Prime - parcels, food, goods, merchandise).

So, for example, if you occupied a car passenger, had been riding a Segway, a bicycle, walking on a beach bike path, or just crossing the street - if struck in a collision, a car crash lawyer near you can often help solve many problems arising from your tragedy. Whether another vehicle like a big rig truck or a negligent driver of a tour bus crashed into you, our goal remains the same. Our 100% initial laser focus is intent on listening, problem-solving, and helping you prove the defendant's legal liability. Moreover, we can help you receive the proper medical care you deserve. Afterward, we battle to get you the highest favorable results. We leave no stone unturned to discover the winning evidence. So call us for a free consultation and discuss your options before it's too late!

Motorcycle Accidents:

---

Cars navigating left-hand turns often impact with street motorcyclists. Or for example, these bikers will get sideswiped while navigating a safe lane change. Of particular concern, motorcycles and scooters are no match for heavy, fast-moving vehicles.

And even with loud pipes and safety gear, these victims can suffer immense personal injuries or even death. Many poorly trained lawyers, law enforcement officers, and jurors often assume the biker was at fault. As a matter of fact, many dissuaded riders don't even bother looking to hire an accident law firm in some cases.

But we recommend you speak to a seasoned injury lawyer no matter what your detractors say. After all, you could have an addiction to painkillers, or even be collecting unemployment. This is unfair. We won't stand for it. Because even if you were partially at fault for your collision, you might still be entitled to real money for your crash!

So why not put our over 30 years of combined experience to work for you? Partner up today with old school veterans who also ride and get strength by your side.

Construction Accidents:

---

Unsafe working conditions at your local job site are quite common when structures are being built. Moreover, your risk of falling in a trench or an electrocution burn injury at a job site location near you remains very high compared to finished project.

Also, workers and bystanders can easily step on a rusty nail, inhale dangerous chemicals, or lose a finger. Losing a body part due to a defective product, or improperly used machinery is a serious risk. Moreover, bikers and children remain at serious risk for injury in local road construction accidents

Getting help from one of our staff members is just a toll-free phone call away at (213) 596-9642.

Slip, Trip and Fall/Falling/Flying Objects:

---

If you were hit by a falling or flying object, such as a UAV, overhead luggage on a bus or airplane, you understand how devastating a head, pierced eye, or shoulder injury can be. But blindness, skull fractures, and brain injuries are not exclusive to things hitting you in the head. For example, when you slip and fall on another person's property, you may bang your head and get knocked unconscious as you strike the hard floor.

Or you could suffer a devastating spinal cord injury upon regaining conscience from the sidewalk. If so, you have a potential negligence case. Business and landowners owe a duty to keep their premises safe for loiterers, trespassers, and invited guests alike.

So what happens if you get hurt due to unsafe property conditions such as wet, slippery, or cracked flooring? For starters, you call ELFPI – then we possibly can help develop a premise liability case for you. Our attorneys can investigate the facts to determine if the landlord or business maintained safe premises.

We'll investigate the property. And if the property manager failed to keep the premises safe for the conditions, we can help you get money. After all, we are experts in the vast field of PI law.

Cruise Ship Accident Attorneys:

---

Our superb lawyers have assisted cruise passengers and employees across the United States and abroad. In addition to medical malpractice by a ship's doctor, food contamination, sexual assault and rape are common on cruise lines. In fact, cruise ship companies have a sordid past for covering up crimes of passengers and employees while aboard. Their foreign corporate executives are famous for hiding behind their infamous passage contracts.

Also, most foreign-flagged ships like this are self-insured. So they are not bound by the Unfair Claims laws that most auto liability cases are. Simply speaking, these are not easy cases to litigate. Hiring a lawyer may seem simple. But many lawyers and passengers alike file their case in the wrong court or assume that the normal statute of limitations applies. But this is false. You simply cannot delay in seeking personal injury help for your maritime claims.

And you stumbled upon this site for a reason. No matter what, it's better to hire ELFPI now than suing your previous lawyer later for legal malpractice.

Dog Bite Lawyers:

---

Irresponsible or not; dog owners are strictly liable to bite, scratch and attack victims hurt by dogs. And this remains true whether it happened at a private or public place. So intentional injury or not, you or your family could collect compensation for past, present, and future medical expenses. Additionally, parents and children alike are entitled to receive coverage for pain and suffering. And you could also get paid for loss of earning power, emotional distress, and even property damage expenses you incurred.

In extreme cases, dogs kill. When that happens, the family is entitled to wrongful death damages. So your family could receive amounts to cover your loss of income and loss of companionship. In any event, our service includes a detailed discussion about what you potentially deserve and how we will fight to get you what you need to survive.

Why Do You Need Injury Attorneys?

---

Attorneys answer questions to get you the answers you need to make a decision about what's next. The most important step you can take after suffering a personal injury is hiring a trustworthy, aggressive attorney - someone experienced in personal injury law.

View Answers To The Most Common Questions About Personal Injury Law

Click to

open/close

It's a well-known fact that represented accident victims get more compensation and get their rights protected. Most of all, insurance adjusters are not reasonable, and they are not your friend. Almost always, insurers will place your case in the minor injury category.

And insurance companies will use bully tactics rob you blind if you give them a chance. Mostly, their goal is to increase the bottom line for their shareholders. So don't be shocked when they request a discount or deny your valid claim outright. And don't think you will be successful after being led on for years. You simply won't receive the maximum settlement for your case unless and until you have received responsible advice.

After that, if the insurance company refuses to take you and you claim seriously, don't accept it! We are willing to go to court for you and advance your case to a jury. You can trust our strength and resolve. Our case consultations are cost-free. And you don't pay unless we win. We are in this for the long term. No matter what, we will strive hard to get you compensated. And you can take that promise to the bank.

If you were seriously injured in a bad accident, contact one of our injury attorneys at a location nearest you. We have a staff of dedicated, motivated, and trustworthy legal professionals ready to pick up the phone. Moreover, if you are mourning the death of a loved one from someone's negligence, we will put our strength by your side and fight for your well-deserved justice. Last, we can come to you or send a vehicle in emergencies. Like a good friend, you are there, so call (213) 596-9642 and tell us your story now!

---