California Personal Injury Lawyers Helping Accident Victims Nationwide Call Today: (888) I-W-A-S H-U-R-T
---
---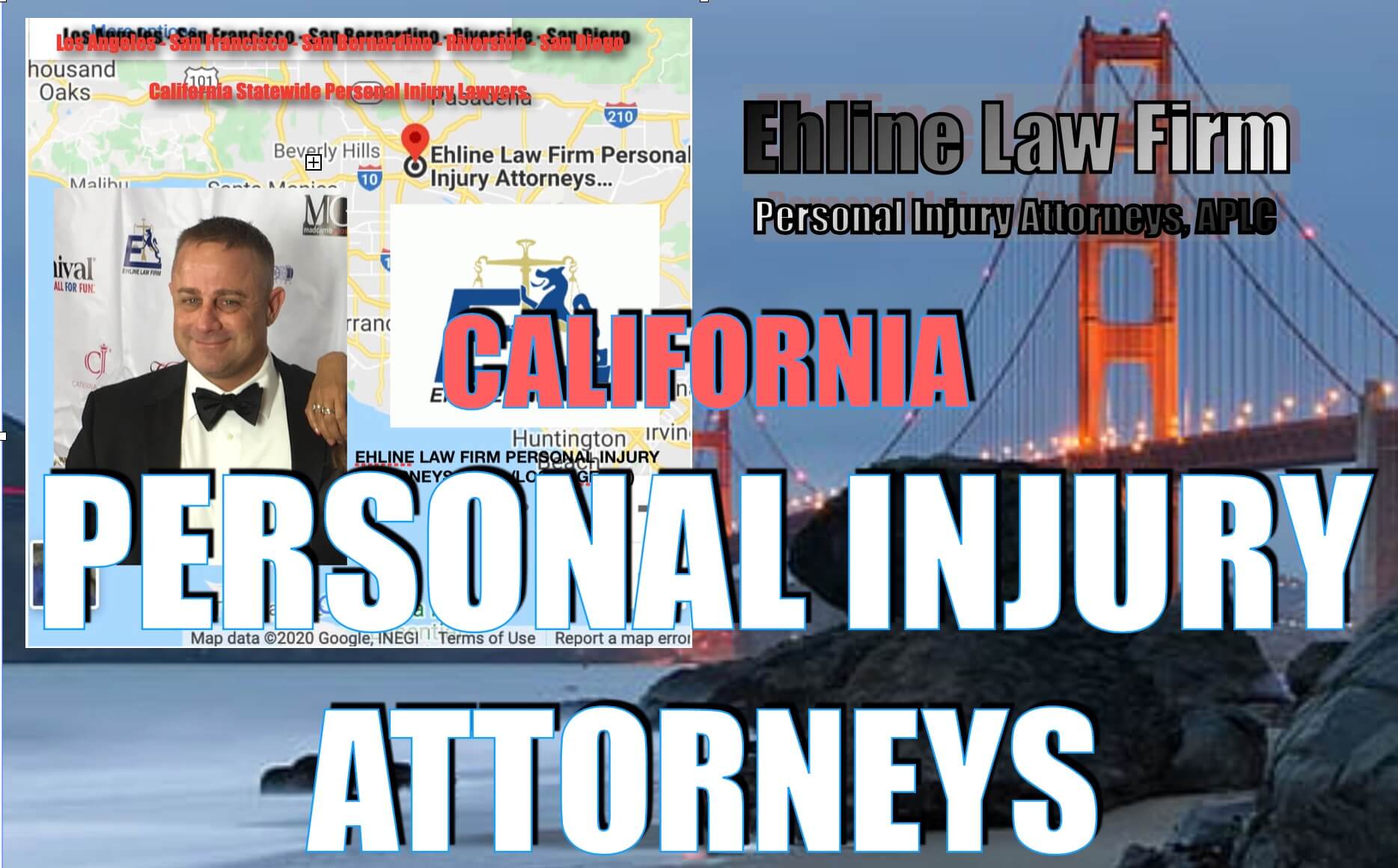 The helpful attorneys from Ehline Law Firm provide superior legal services.
The bold Ehline Injury Attorneys is an award-winning personal injury law firm in California.
Satisfied clients know our superior injury attorneys have more than a decade of experience winning and maximizing their damages compensation awards. Ehline Law firm's lawyers serve people injured in accidents involving a passenger car, motorcycle, dog bite, bicycle, cruise ship, wrongful death, and akin physical injuries caused by a defendant's negligence. We give compassion, sympathy, Saudade, and solitude.
Auto Collisions
We help with traffic collisions involving: Car-Motorcycle Accident, Bicycle-Auto Accident, Bus-Car Accident, Pedestrian-Car Accident, Delivery Truck Accident, Uber Accident, Lyft Accident, Turo Accident, Loaner Accident, Driverless Car Crash, Freeway Construction neglect, etc. Our trial lawyers help find the money and lead the auto accident reimbursement process. We expertly seek coverage for your rental car, automobile repairs, medical bills, and accident-related suffering. (Any motor vehicle collision including reckless driving, road rage, hit and run, or running over a pedestrian in a crosswalk)
Learn The Secrets of WINNING →
$150,000,000+ RETRIEVED FOR WOUNDED CLIENTS
SINCE 2005 OVER 3000+ CLIENTS
CONTINGENCY FEE BASIS
CLIENTS TRUST US!
WE HAVE OVER 15 CALIFORNIA LOCATIONS!
24 HOUR PERSONAL INJURY LAWYER
CLIENT-FOCUSED 360° CONCIERGE SERVICE
PLUS 5-STAR-HOSPITALITY
Wrongful Death Liability
Ehline Law Firm's wrongful death law experts are an adept winning legal team. We've helped hundreds of surviving close relatives through the complex statutory "wrongful death claim." Our attorneys manage claims involving deaths from disease, predation, malnutrition, homicide, starvation. Negligent killing cases are best described as fatal accidents. Losing the affection from the dying or dead person is sad and unpleasant. Your loss keeps hurting beyond the termination of your deep social and familial bonds with a loved one.
A victim's fear can trigger feelings of anxiety, sorrow, depression. Our team provides sympathy, compassion, solitude, and Saudade. First, our exquisite lawyers will bring a wrongful death benefit claim against the person liable for the death. When done properly, the action protects a survivor's right to recovery in tort. Decedent's signing a liability waiver means a wrongful death lawsuit becomes harder.
Animal or Dog Bite Injury
Our job as competent personal injury attorneys is to help people navigate their life-altering, devastating legal problems. We help people wounded by dog bites, by tapping into our superior reputation, and legal training. These are injuries that if acted upon, were avoidable or reduceable. Our superior injury law firm holds dog-owners to account for a pet or dog that bites a girl, or another person. We help assist the healing of physical and emotional scars throughout the legal process.
Learn The Unadulterated Truth About Dangerous Animals →
MISC Injury
Injuries can cause financial ruin. Dangerous premises and defective products can cause fire burns or chemical explosion burns requiring surgery. Understanding the financial and legal aspects of catastrophic harm helps relieve confusion. Are claims involving PTSD, spinal cord injuries, brain injury, bad cuts, bruising, lacerations, amputations, drowning, or blindness preventing your happiness? Were you burned, brain-damaged, or disabled from an accident, and need the best lawyers? (TBI, MTBI, CTE). We help clients with with miscellaneous body-part injuries including: head, brain, spine, back, eyes, sockets, joints, legs, arms, fingers, etc. We provide legal assistance for all major injuries.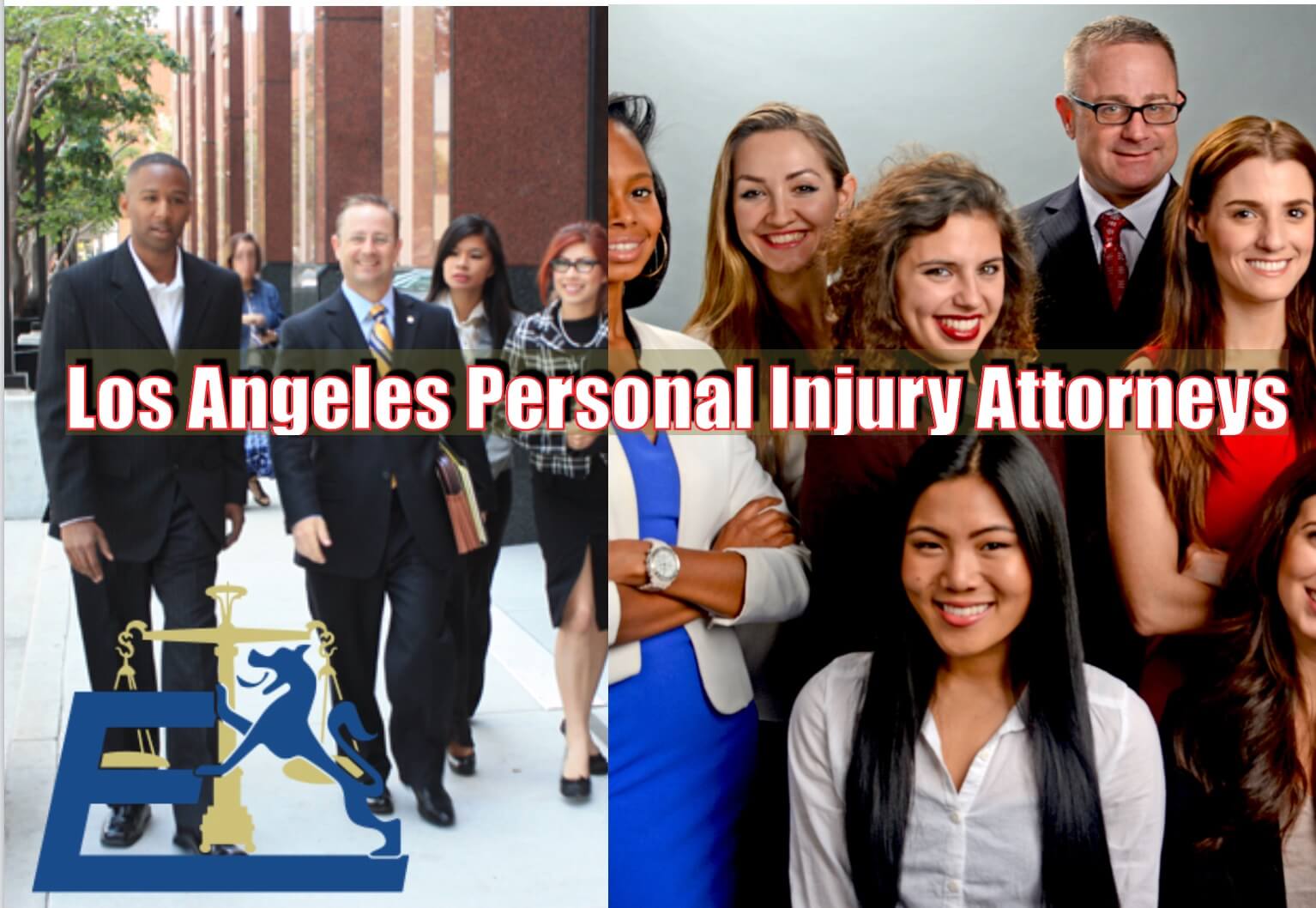 REQUEST A FREE CONSULTATION
Shoppers can fill out the responsive form now.
*Disclaimer:
I understand and agree that no attorney-client relationship exists with Ehline Law Firm Personal Injury Attorneys, APLC and they have no duty to keep anything I send over the internet confidential. I hold Ehline's superior firm legally and criminally harmless by sending my data through this form.
About Our Attorney Awards, Reviews and Accolades
Awards
The Superlawyers Rising Star award was awarded multiple times to Michael Ehline from 2006-2015.
Newsweek Magazine awarded its "Premier Personal Injury Attorneys" award to Ehline Law Firm's attorneys in 2015.
Michael Ehline was interviewed by CNN about cruise ship law, and he was a guest on NBC discussing limousine law practice areas. Michael was also interviewed by Nancy Grace on CBS discussing his expertise in California dog bite law.
Our years of experience can help you hold all the negligent parties liable for causing your damages.
---
---
---
LA County
Inland Empire
Nor Cal
Orange County
San Diego County
---
UNDERSTANDING The RED-TAPE: Steps We Take:
Safeguard The Legal Process One Step At A Time
1. Hiring The Right Injury Law Firm
Insurers often hoodwink accident victims during the vulnerable time period following a catastrophe. Our partners keep insurance negotiations relatively civil and stable while injured victims heal. All crucial adjuster communications will use studied periods of time with descriptive and convenient terms from gathering common types of evidence related to past events.
The police or incident report history is immediately requested and analyzed by our legal analysts. Everything is placed into logical, discrete blocks of time and quantified as a "settlement demand" abstraction to favorably reveal your remembered history and expenses. Our leading team will confidently educate the insurance agent and explain the favorable factors, making things less arbitrary.
2. Getting The Right Medical Care
We will couple the injured person with leading medical professionals in their area to help with treatment and injury diagnosis. If you remain without the means to pay for your medical treatment we can help simplify treatment. We can do so on a medical lien basis, which means you pay nothing initially. Moreover, your medical bills are paid from the settlement proceeds at the end of your case.
3. Insurance Company Settlement Negotiations

Supporting documentary evidence gets organized into a "settlement demand package." Our team creates an orderly, honest evidentiary framework for insurance risk assessment. When we organize the scattered events of your case into a proper perspective, we can tell your story to the at-fault-insurer. Next, the bodily injury adjuster scrutinizes the risk. Typically, the insurance agent presents a low-ball counter-offer to your injury attorney. We relay the offer, to you and you must respond with an "acceptance," "rejection," or counteroffer.
4. Pre-Litigation Settlement
We settle the bulk of injury claims. If you think more negotiations are futile, we file a civil lawsuit. After the case settles, the victim signs a settlement release which officially dismisses the injury case. But we take more steps after the agreed payment of financial compensation is disbursed. Our valiant firm will also negotiate with your medical providers to lower your bills. Our goal is to increase your pocket money!
5. Filing My Personal Injury Lawsuit
If the homeowner's or liability insurance company's compensation offer is unfair, we timely file the plaintiff's civil negligence lawsuit. This valuable litigation procedure boosts the adjuster's attention to the risks of potential loss versus coverages. We can expect them to give us a higher settlement offer at this point. Our friendly law firm happily advances the pleading costs of your case. We appreciate that you don't want out of pocket expenses. Your advanced costs will be reimbursed by your accident attorneys from the abundant proceeds of your outstanding settlement victory.
6. Written Discovery and Oral Depositions
There are two types of civil discovery, written affidavit, and oral depositions. Written discovery is typically subpoenaed by your lawyer. Litigants use this process to properly examine witnesses before their oral deposition to gather their paper statements and documentary evidence. An oral deposition is taken out of court, unsupervised by a judge, in front of a public notary, or certified court reporter and stenographer. Unless the examination of a witness by your personal injury lawyer is legally verified under oath, they are no response at all. But you can use the discovered statements to dispute credibility. (See Appleton v. Superior Court).
The discovery process can be sped up if a chance exists the testifying witness will die beforehand. Experts and parties who will testify are deposed to test their credibility and qualifications. The discovery process allows the parties and witnesses to preserve objections to tell their story for later use. Many at-fault-defendants crack under the pressure of these "fishing expeditions." If not, the crucial information we gather is produced at binding arbitration, mediation, and even to seek monetary sanctions. After this, the insurer knows you are ready to return a verdict, which elevates the case in the eyes of the adjuster, priming it to settle.
7. Mediation and Arbitration
Before litigating further, the court will order a mandatory settlement conference (MSC). Judicial economy militates in favor of settling at this stage. Sometimes your dispute will go before an evaluative, neutral mediator or "arbitrator." Both are professionals who listen to each side with consistency.
They referee an objectively fair settlement. Conversely, the arbitrator adjudicates, sitting as judge and jury. A mediator uses specialized communication management techniques and negotiation methods. But the mediator must sway the parties. This "reality test" can guide the discussion towards a constructive direction and optimal solution. Sometimes arbitration is required by an insurance policy or other stipulation. This is why binding or non-binding arbitration techniques may be required first. Sometimes a jury can never decide on the matter. Assuming the form of alternative dispute resolution (ADR) used is binding, it closes the personal injury case.
8. Winning My Trial By Jury
The final step in the personal injury law process is a full-blown trial. The purview of jurors to decide distributive and reparative justice. Successful dispute resolution requires a positive relationship building with the court's jury panel. Our lawyers use a cutting edge legal and philosophical justice model.
Our astonishing trial attorneys will present your case to an unbiased jury of your peers. Jurors will ultimately deliver a square deal to litigants. This is why a jury must hear all the facts and deliberate evidence neutrally. But many leading egalitarians say righteous revenge is all a jury award conveys. However, the jury returning decides the accident's verdict.
How Much Does It Cost To Hire A Personal Injury Lawyer?
Our no win no fee contingency fee agreement means we charge you no hourly fee, or fees upfront. Instead, we receive our attorney's fee after winning your meritorious case, meaning victims unable to afford an attorney pay us our fee split later. Our contingent fee contract remains the gold standard and includes handling up-front costs until the jury returns.
Is A Personal Injury Attorney Worth It?
Not every personal injury claim requires help from a serious injury attorney. Trying to resolve a severe injury case alone before seeking legal help can taint your chances of hiring a future firm. Less serious injury cases may be handled as small claims actions. Ehline Law Firm furnishes risk-free consultations to suffering injured victims.
How Much Is My Personal Injury Worth?
Your claims for damages come with no set price because everyone suffers uniquely. Many calculations go into evaluating and estimating your case's monetary value, including available insurance coverage amounts, financial losses from medical expenses, lost work, and your percentage of fault. You won't know these dollar figures immediately, because your claim must be strengthened through evidence gathering while investigating your general and economic value damages. Shady insurance adjusters prefer low hanging fruit, opting to pay a represented party more while underpaying the next.
Will My Personal Injury Claims Go To Court?
Only around 5% of personal injury claims will be filed in court, heard by a judge, jury, or witnesses, as most parties resolve court disputes by using alternative methods.
What Should I Expect After An Accident?
You must mitigate health concerns by seeking immediate medical treatment for your injuries by riding to an Emergency Room or Urgent care center by ambulance. You must present evidence of these medical documents to the insurance company come time to negotiate, or you'll face a devalued or denied claim. After a hospital treats your wounds, you must contact the Ehline Law Firm. You must avoid discussing your matter with insurance adjusters or agents. If you do mistakenly speak to an insurer, never provide a telephonically recorded statement. You must safeguard helpful evidence including crash site images. Our partners and staff will deal with further insurance company communications, as well as arranging your medical treatments, letting you rest, heal your pain and suffering. reflecting on your next steps for your type of injury.
Our Law Firm Expertly Handles Personal Injury Cases
Our courteous employees and satisfied past clients already know the truth. Our all-star team will negotiate with the risk-averse insurer and If we can't settle your traffic accident or other claims, we expertly file your lawsuit. If you were hurt in a slip, trip and fall, dog attack, motorcycle road collision, or need general legal advice, or legal representation, contact us 24/7 for your free case review at (213) 596-9642.
Google Review: Ehline Law Firm, F. Mitchell 5 "I needed a PI attorney near me. I highly recommend you call their Southern California offices' personal injury attorneys if you or a loved one suffered injuries during a car accident and need money for your injuries. These guys are best personal injury law firm I could find."
---