Verdicts & Settlements
---
---
Ehline Law Has Won Many Top Ten Verdicts And Settlements. Let Us Win Personal Injury Compensation For You Too.
---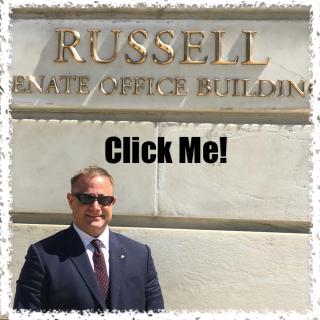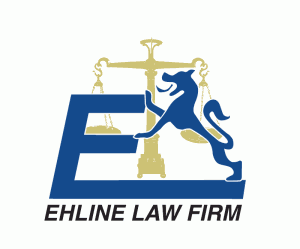 Our law firm has a wide range of skills and knowledge thanks to a relentlessly dedicated team of lawyers and staff. With over 100 years of collective experience in the art of personal injury claims, Michael Ehline of Ehline Law Firm Personal Injury Attorneys, APLC, have recovered significant sums of money for severely injured victims and repeatedly achieved phenomenal results for our clients. In total, our firm and its counsel have won more than $100 million in verdicts and settlements. Here are just some of the cases in which our Los Angeles personal injury law firm has assisted victims and consumers. We are great listeners and we care about you, your family and our country as a veteran run law firm.
---
$10,500,000
Lanham v. Doe Texas Based Oil Company
Confidential Settlement / Contra Costa County. Illegal U Turn collision with truck cutting off plaintiff motorcycle rider, causing serious spine, brain and other injuries including a coma. (Read more here).
$8,700,000
Doe v. Doe
Confidential Settlement / Motorcycle Accident With Severe Spinal Cord Injuries / Required Surgery
$4,886,255.67
Doe v. Doe
Confidential Resolution. Cruise Ship Passenger Assault.
$4,200,000
Widow v. Insurance Company
Truck Accident Wrongful Death Crash / Insurance Bad Faith Matter
$3,265,000
Altamirano v. Harrison
Motor Vehicle: Motorcycle. (Read more here).
$2,300,000
Gilbert v. Quinones
Car Accident, Motor Vehicle Accident, Personal Injury. (Read more here).
$2,024,761
Ducket v. Ridgecrest Regional Hospital
Wrongful Death During a Routine Appendectomy
$2,000,000
Hier v. State of California (Caltrans)
Helped a Family Whose Grandmother Died When Her Car Fell Down a Cliff With Improper Safety Barriers
$1,900,000
Confidential Settlement as to Some Defendants
Dangerous Condition of Public Property / Wrongful Death and Products Claim Against Multiple Doe Defendants
$1,400,000
Doe v. Doe.
Confidential Settlement / Cruise Ship Sexual Assault Case Involving a Minor
$1,220,000
Clare v. Estate of Clare
Auto Defect / Wrongful Death Case Involving Complex Issues
$1,050,000
Doe v. Automaker
Seatbelt Failure Death Case
$1,037,500
Disputed Liability Where a Sugar Beet Harvesting Machine Killed a Trucker
$1,000,000
Distler v. Redondo Beach Unified School District
Cabinet Maker Earning $15,000 a Year Killed by RBUSD Employee
$1,000,000
Vehicle Passenger Claim Against City of Los Angeles for Dangerous Intersection
Severe Spinal Cord Injuries / Required Spinal Fusion Surgery
$950,000
Nursing Home Abuse Claim
Elder Law
$850,000
Pedestrian Hit by MTA Train
$750,000
Tour Bus Accident
$600,000
Serious Passenger Car Accident
$380,000
Ruiz v. County of Los Angeles
Single Vehicle Accident.
$365,000
Intersection Accident / Spinal Cord Injuries
$237,500
Doe v. Doe
Confidential
$150,000
Doe v. Doe
Confidential
$150,000
Passenger v. Cruise Ship
Slip and Fall
$145,000
Kramer v. Causly, et al.
Vehicle / Pedestrian
$142,500
Limousine Ice Chest Accident
$100,000
Tort Law
Motorcycle Accident
$100,000
Personal Injury Case
Bicycle Accident / Rider Injury
$50,000
Fausto v. American Team Properties, Inc.
Real Estate Fraud
$50,000
Pfeiffer v. Gallaghers Nightclub
Bouncer Attack on nightclub patron
$50,000
Johnson v. Caldwell
Motorcycle Accident
$50,000
Personal Injury Case
Motorcycle Accident
$25,000 Recorded Easement
Wanser v. Stever
Trespass / Battery
$25,000
Wickstrom v. Lee
Rear End Auto Collision
$25,000
Powell v. Samax BGM Trust
Dog Bite
$22,000
Zoe v. Keryakes
Illegal U-Turn Collision
Appeal From Denial of Anti-Slapp Motion
Affirmed in Favor of Respondent Leslie Stuart (Representing)
---

These are just a few of our fantastic wins for the public. Remember that each judge, jury, arbitrator, and mediator is a human being; each will weigh the objective facts of each case in their own subjective manner. As explained in our disclaimer, we can never guarantee you will have the same or similar result in a case with related injuries and damages.
What we can guarantee when you hire us, is that we will fight like lions to get you what you deserve!
If you were seriously injured, or have some other matter of public importance, please give the legal representatives at Ehline Law Firm Personal Injury Attorneys, APLC a call for a no-cost hassle-free consultation. We strive to make ourselves available 24-7 and return calls as soon as possible.