Los Angeles Car Accident Attorney
---
Call Today: (213) 596-9642
---
Local Los Angeles, California Car Crash Law Firm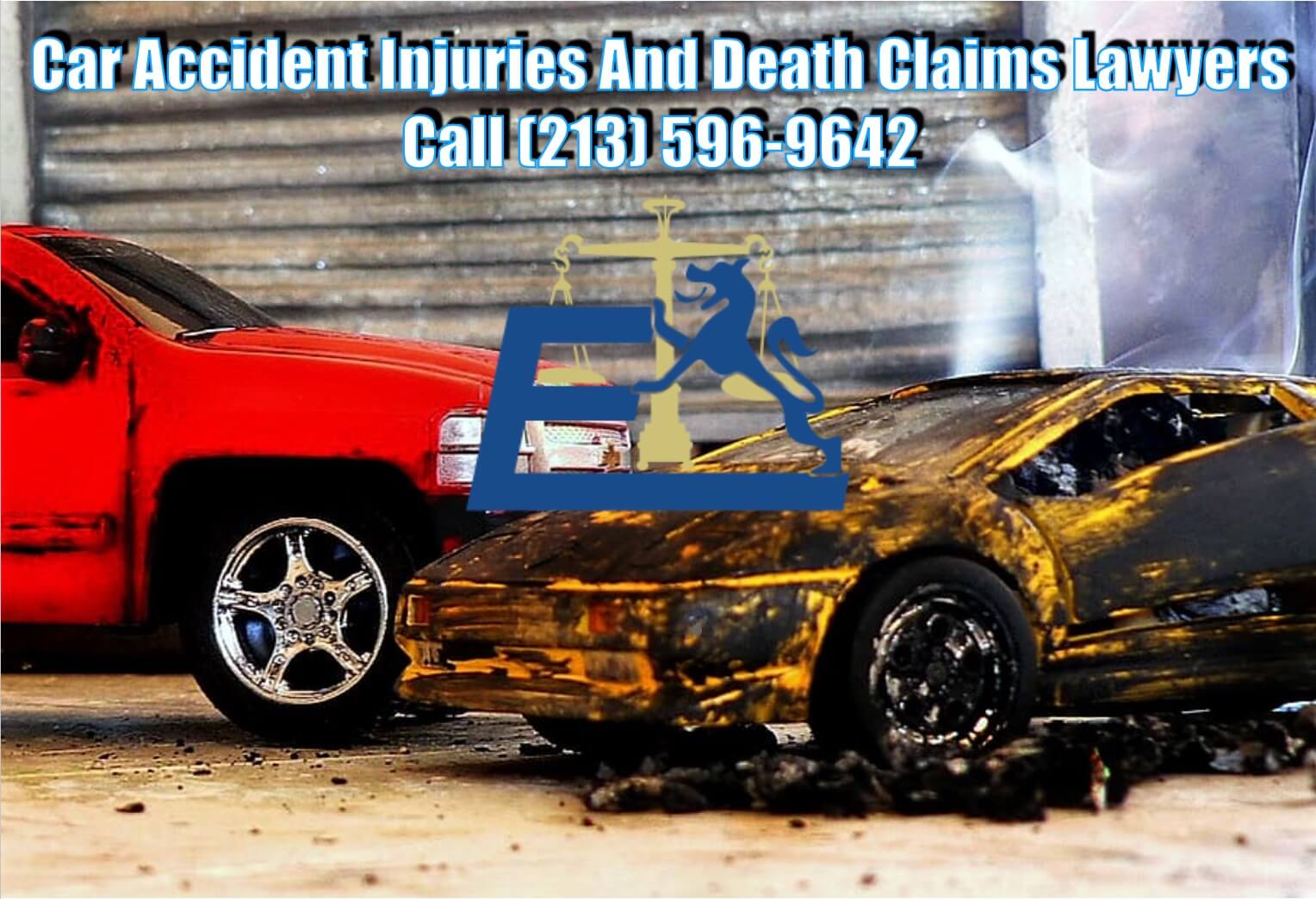 [Content Updated April 13, 2021] -At Ehline Law Firm, our Los Angeles car accident attorneys help injured auto accident survivors and their loved ones cope with hospital expenses, rentals, repair bills, and painful, steep debt stress. A Los Angeles road traffic collision from an unsafe lane change, swerving, a speeding vehicle, distracted driving (eating, chatting on phone, texting), or another fender-bender can cause crash victims physical injuries or death. Our Southern California auto accident lawyers in Los Angeles remain 100% committed to lowering client tension throughout the personal injury legal claims process.
These award-winning lawyers have been acknowledged for their years of experience. Since 2005 we have helped Los Angeles car accident victims win their traffic collision cases. Our attorneys aggressively handle car crash victims' claims for damages. Our legal services include attending meetings, filing lawsuits, and fighting for favorable jury decisions. We will promptly provide clients with status reports, keeping them in the loop. California drivers in a vehicle crash will follow our injury lawyer's word or face receiving a lower money damages recovery from defendants.
Los Angeles Car Accident Case Basics
---
Why Choose Ehline Law Firm For Help With Car Accidents in Southern California?
Ehline Law Firm is native to California, using superior training and charisma to extract insurance settlements from at-fault-parties. Our firm's killer standing is mentioned in news stories and opinion pieces published by popular media and peer groups. The Southern California Superlawyer prize starting in 2006 was awarded multiple times to Multi-Million Dollar Advocate AVVO lawyer Michael Ehline. The Los Angeles car accident lawyers at our Los Angeles law offices have earned a stellar reputation. We have recovered millions of dollars in verdicts and settlements for your clients since 2005.
Our commitment is winning trial verdicts or settlements while remaining 100% focused on case-related client needs. The superb Ehline Law Firm consists of wise Angelenos who pay attention, with proven results. Our pleasant team of personal injury lawyers understands hand-holding will foster pleasant communication. We will address all of your important personal injury claim concerns rapidly. Our partners have handled thousands of insurance company personal injury law claims.
Our legal team has recovered accident victims over $100 million in jaw-dropping results.
Our Los Angeles car accident attorneys will do their very best to obtain maximum dollars from the defendant's insurance company.
Our law firm provides clients with REAL CONCERN, strength, quality legal resources, and vigorous trial tactics.
Our firm negotiates all types of traffic accident claims. (Commercial bus accidents, fatal pedestrian cross-walk accidents, etc.).
Our local firm only charges a legal fee if we succeed in winning on - contingency basis.
Our winning lawyers will keep your secrets.
Our legal leaders offer clients risk/cost-FREE LEGAL ADVICE - whether you retain us or NOT.
We can help you obtain a loaner car or rental car reimbursement.
---
Leadership And Convenience From Our Best Car Accident Attorneys Of Los Angeles
We explain everything to car accident victims step by step. You will know you have strong, diligent legal representation by your side. We maintain multiple fully staffed offices throughout the United States, including California, Los Angeles, San Francisco, San Bernardino, Riverside, and San Diego, with full shuttle service. We also help injured victims of Greater Los Angeles' Orange County locations.
The Ehline Law Firm serves Los Angeles, including nearby Anaheim, Century City, Burbank, Beverly Hills, Corona, Gardena, Huntington Beach, Huntington Park. We also serve Inglewood, Irvine, Long Beach, Newport Beach, Norco, Ontario, Oxnard, Pasadena, Santa Ana, San Bernardino, Santa Monica, Rancho Cucamonga, Rancho Mirage, Simi Valley, Thousand Oaks, Torrance.
Our private eye and team members will travel to Bakersfield or 29 Palms. We have the trial know-how and money to meet any challenge 24/7.
How Else Can Your Los Angeles Auto Accident Lawyers Help With My Case?
The best car accident attorneys in Los Angeles tend to veterans with experience handling many types of injury cases from top to bottom. Every car accident is novel, calling for help from a finely tuned legal negotiator and strategist. If you were seriously injured or a person you love has died from a motoring crash, your financial situation may be dicey. Being paid your fair share means facing brutal car accident settlement talks with a hapless insurance adjuster. An experienced car accident attorney can navigate these barriers. Attorneys with less training may be tempted to accept the first offer or settle for less. A non-attorney survivor who accepts an amount less than true value will be on the hook to pay back past due bills and fees out of their pocket.
Calling an injury attorney in Los Angeles: A Los Angeles car accident lawyer can provide guidance and skill, avoiding important slip-ups that would lead to disputes and delays. Whether your crash was a major or minor impact accident, our trustworthy legal professionals are prepared. We want to help make positive changes in your life. Did you suffer a Los Angeles car accident, leaving you stuck with expensive medical care? The top-gun Ehline Law Firm will protect your family member and your financial welfare and security. Our highly trained mavericks will fight for the full list of damages you deserve for your car accident case.
Back To Top
What Traffic Accidents Can Your Car Accident Attorney In Los Angeles Help Me With?
Clients will be confused by the fallout of their car accident, but our expert lawyer helps clients understand a smart legal process's positive impact. Healing will be easier when you can trust your auto accident lawyer to "fight" by your side to win you fair and full financial damages.
Injury claims after Suffering Permanent Car Crash injuries.
Our traffic accident lawyers in Los Angeles heavily litigate car accident law claims due to these cases' frequency and severity. In 2017 alone, the California Office Of Traffic Safety ("OTS") reported 92,020 "Fatal and Injury" traffic collisions within the County of Los Angeles. The City of LA ranked the highest, or "worst," with a 1/15 OTS rating. (Recent year data is 36,037 fatal and injury accidents in LA).
Los Angeles traffic accidents affect every kith and kin, especially when they inflict catastrophic injuries or death. By hiring a turbo-charged car accident legal representative, your depression can be countered. Our car accident lawyers have a keen grip on the survivor's guilt many victims face. We will create a guilt-free trajectory, guiding your case to greater compensation.
Back To Top
Our Los Angeles car accident attorneys help people with:
Open fracture femur breaks, broken ankles, skull or pelvis cracks
Missing digit: nose, ear, fingertip, or foot amputation
Deflation injury/collapsed lung
Open cuts, scars, and wounds
Facet Joint Syndrome
Edema swelling joints
hairline fractures
Whiplash/cervical lordosis
Migraines
Friction Burns
Scrapes or cuts
Cracked ribs
Aching Joints
Slipped disk
Bruising
Scratches
Bleeding
Brain Injury
You must never self-diagnose your injuries, even if you think you received a minor whiplash injury caused by your car accident. You must talk to our best car accident lawyers in Los Angeles. Our car accident lawyers in LA will stress the importance of you receiving medical treatment right away. Now you will have medical documentary evidence tying your whiplash to the crash. You will never recover maximum compensation when you wait multiple weeks before visiting a physician or medical professional for symptom treatment. Hence, proving your whiplash injury arose during the car accident will be greatly hindered. Also, you could make your injury far worse, turning whiplash into a severe spine injury, nerve damage, or paralysis case.
Important California Car Accident "Civil Laws"
California's complex car accident laws are hard to grasp as a survivor. This is why you must contact a Los Angeles car accident lawyer immediately. We can confidentially discuss information about your accident. We can help clients appraise their case during a free initial consultation at one of our California law offices.

Requirements and Fault. California is an at-fault state. Negligence laws require the survivor to prove the other driver must pay fair victim's fair compensation. The state rules of pure comparative negligence reduce the victims' recovery by their partial percentage of fault. Even if the survivor caused 98% of the vehicle crash, they could collect 2% of the award. An attorney from our firm can help you stave off comparative negligence defenses.
General rules of the road.

All drivers must be licensed, minimally insured, operate a registered vehicle, and obey all posted speed limits.
During darkness or bad weather, you must drive safely for the conditions present.

You must yield to oncoming vehicles because the law preempts people from disrupting the traffic's flow.
Drivers must not hit the rear end of vehicles by following too closely. Sudden stops by the lead vehicle will require rear vehicles to maintain a safer cushion of space. Drivers must stay away from handheld devices or distractions while behind the wheel.

Seatbelt defense. Not wearing your safety belt during a road accident can wipe out your pain and suffering damages. All passengers 16 years of age must wear a safety belt.
Auto Accident Reporting Rules. After colliding, drivers must stop, render aid, and provide papers when road conditions are safe.
Reports To DMV must be filed in cases of death, injury, or damage worth over $750 within 10 days according to California Vehicle Code (CVC) §16000.
Reports To Law Enforcement.

CVC §20008 requires vehicle operators in accidents to make a written police report about the crash to the Highway Patrol or local precinct. Any injury or death must be reported within 24 hours of the crash.
Statute of limitations deadline time requires survivors to sue someone within two years from the car crash date, but exceptions may apply to shorten or lengthen this time. Car wreck survivors have three years to file a property damage lawsuit, but suing the government shortens the period. (usually 6 months).
Important State Of California Auto Insurance Laws
California's insurance law system is tort-based, meaning if you cause a road accident and the insurer refuses liability on your behalf, a lawsuit can be lodged against you. If you did not buy enough insurance protection, you must pay the amounts owed. Those car drivers who caused your car accident injuries must be held legally liable. They must help pay for their portion of the fault.
Mandatory law requires that vehicle operators have $15,000 for an injury or death to one person, $30,000 for injury or death to more than one victim. California requires $5,000 "minimum" property damage coverage. A company like Uber, Lyft, or FedEx must cover hired drivers by buying a higher commercial insurance policy.
In this case, you can proceed with your crash claim like any other auto injury case. You will proceed by filing a written claim for damages with the at-fault person's insurance provider. Injury victims wish to file lawsuits instead of insurance claims, but some first-party insurers require binding arbitration.
Back To Top
Uninsured and Underinsured Motorist Coverage. The insurance code law requires the insurance company to present customers the option to buy or reject/waive uninsured motorist ("UM") bodily injury and underinsured motorist (UIM) coverage at the time of purchase. When the at-fault driver fails to carry insurance, your UM coverage kicks in. UIM motorist coverage helps cover the difference between the driver's smaller policy and the victim's actual damages. Another smart option is Underinsured Motorist Property Damage (UMPD). UMPD helps pay for your items when a person with low coverage strikes your car.
When an unidentified driver flees the crash scene illegally, UM, UIM, UMPD can be tendered as our firm's Los Angeles auto accident attorney helps you argue with your insurance provider.
*Property Damage coverage means you can pay another person's property damages up to your policy limits. *Your vehicle damage won't be covered.
Purchasing Other Forms of Car Insurance. California state insurance laws represent a floor when it comes to buying insurance. You can amend your policy to secure medical payments coverage (Med-Pay), liability insurance, comprehensive coverage (Comp), and to add theft protection. UMPD or collision insurance may help you pay for dents, etc. A Los Angeles auto accident attorney from our firm can help negotiate a fair and reasonable victim's recovery after serious injuries from a car accident.
Third-Party Payment Options. When the government created a dangerous condition like a dangerous roadway, a trained car accident lawyer can explain whether the City of Los Angeles faces roadway hazard liability. If a car part manufacturer's faulty or recalled product was the problem, you might have grounds to seek money from third parties. Our Los Angeles car accident attorney reviews the evidence, explaining potential financial outlets providing payments.
Special Problem: Not having basic auto insurance can prevent you from securing pain and suffering damage payments.
Back To Top
5 Smart Steps After A Car Los Angeles Accident
If you or someone was injured in a car accident, call the LAPD or 9-1-1.
If the at-fault-party fled the scene, you must wait for emergency services.
You must try to recall the license plates, vehicle description, and the identifying traits of the at-fault driver for the police. The police can investigate the crash scene and try and hunt down the at-fault driver. (Learn more about car accident evidence gathering here).
Normal Case. In case the parties complied with the law, the next step would be filing a claim with the insurer for the defendant.
Hit and Run Case. If the police fail to identify the at-fault driver, having bought the right insurance gets you paid within your policy limits. Your policy will contain a best efforts provision forcing you to reach out when you are stable, etc. One of the best steps is speaking with an auto accident attorney in Los Angeles County well versed in contracts, torts, and civil remedies. Together, we can phone your insurer to report your car accident right away. And we can press your insurance agent to accept the risk of the accident. We would seek "first-party," "additional" payments covering your hit and run accident damages. (Read about more car accident tips here).

Clients also seek our highly experienced car accident attorney's proven track record because we have a deep knowledge of car accident laws. Our work lobbying congress for traffic safety and litigating tort claims lets us push for better solutions. Our volunteerism advocacy helps us and stay up with the latest car accident law changes. Where Ehline is, you'll find the cutting edge of transportation and safety laws in the U.S. We aim to improve the justice system by firmly protecting the auto accident victims' rights.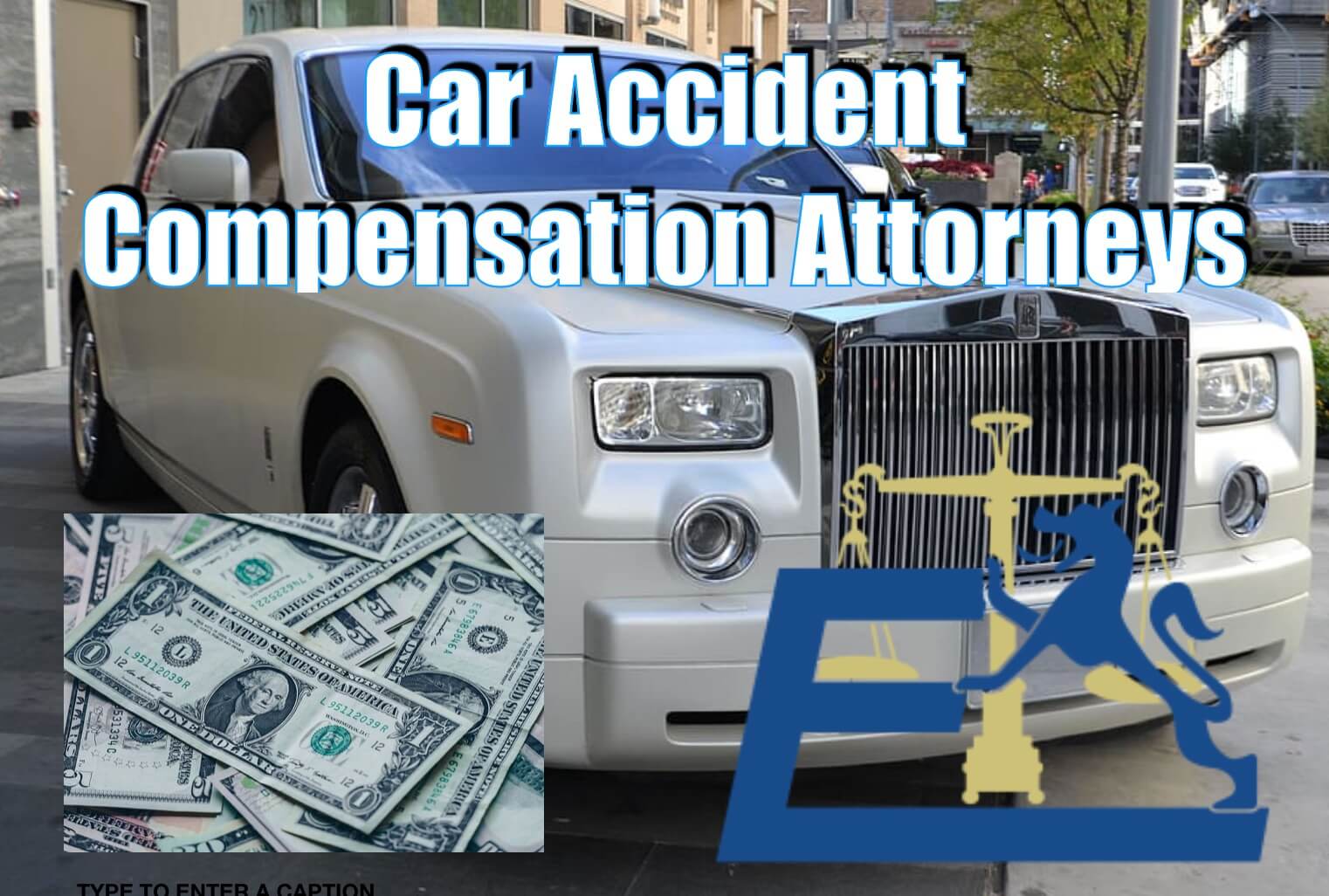 Winning Payment for Automobile Accidents to Victims LA, CA
A car accident payment must compensate for injured victim losses suffered from a road crash. After an accident, injured parties will file a settlement demand package with the at-fault party's insurance company that reports your car accident claim's value. We will negotiate your unique case, seeking an appropriate amount by calculating the evidence using experts and complex legal formulas. That's how a Los Angeles car accident attorney can inspect your case and prepare it for success.
Special Damages
An educated attorney can help estimate your total losses so you can recover payments you made by adding up bills, receipts, pay stubs, proof of self-employment income, surgery, and car repairs.
Medical expenses. You may need to visit a physician to help pay for medical bills like prescription drugs, surgery, hospitals, rehab, mental health, chiropractors, massage therapy, physical therapy, or helpful items like neck braces, walkers, crutches, or wheelchairs. When you follow your doctor's orders, temporary or permanent medical treatment can be justified.
Lost wages. Be prepared to suffer a huge loss in past and future lost wages.
Property damage insurance claims include vehicle damage money to replace or repair vehicle collisions.
Sometimes you can seek punitive damages for personal injury cases.
Pain And Anguish
We help clients recover general damages like:
Mental anguish or emotional distress
Pain and suffering
Loss of enjoyment of life
Disfigurement
Bother
Back To Top
Free Consultation From A Car Accident Attorney in Los Angeles, CA
If you or a loved one suffer an ongoing catastrophic injury or someone passed away from wrongful death, you need legal counsel's help. Your case could be worth a huge amount. So you must never discuss your case until hiring Ehline Law Firm. We help prevent clients from taking less than the true value of their auto accident cases. We are also Los Angeles motorcycle accident attorneys and bicycle crash lawyers. Hiring our first-rate car accident law firm in Los Angeles will give you the faith you went with the best.
At the helpful Ehline Law Firm Personal Injury Attorneys, APLC, our offices want to help car accident victims in Los Angeles. If you lost a loved one in a smash-up, we will assist you through the scary insurance claims process. You are only charged a fee if we are victorious in getting you maximum compensation. Other parties may be at fault for the auto accident. When you phone our driven Los Angeles car accident attorneys, our team will explain the steps we take to fight for the insurance company money victims seek. Whether you suffered a head-on collision, were sideswiped, T-boned, or were on foot and need a Los Angeles pedestrian accident attorney, we are ready at (213) 596-9642.
Review: