If we don't win, you don't pay.
Speak to the Attorney.
Born to serve.
633 W 5th Street #2890
Los Angeles, CA 90071
(213) 596-9642.
2323 S. Voss Rd, Suite 244
Houston, TX 77057
(832) 592-1260.
Date Modified: August 27, 2023
Getting Help After a Wrongful Death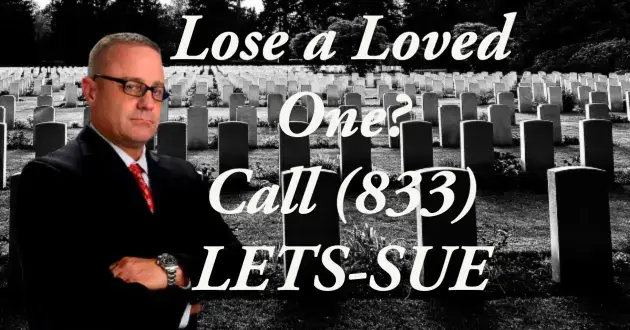 The unexpected death of a close loved one remains among the most painful experiences any family in Los Angeles can face. But daily, people are killed at the hands of careless or reckless people.
Our best Los Angeles wrongful death attorney will provide sympathetic legal representation and offer all new clients a free consultation to evaluate your wrongful death case. Our personal injury law firm maintains over 15 physical meeting places throughout Southern California and the Los Angeles area.
You or the victim's family members may be entitled to recover compensation amounting to significant financial support. Contact us to discover more from our rising stars about your LA County legal matter and our kind manner.
---
Why do Clients Choose Our Experienced Wrongful Death Attorney Team?
We concentrate solely on serious injury and wrongful death law, placing us at an advantage over insurance companies and defendants.
We are very excited to recover damages on behalf of Los Angeles family members seeking a maximum compensation outcome with personal attention.
We provide experienced lawyers competent in all personal injury law matters, including dog bites, car accidents with a drunk driver, legal malpractice, on-the-job accidents, and lawless assaults.
We support families by eliminating upfront costs.
No win, no fee promise: Our skilled wrongful death lawyer group never takes a fee for legal services unless we win. (Money gets recovered after taking legal action.)
How Does California Define "Wrongful Death?"
Under California law, a "wrongful death" arises from a type of claim or cause of action brought against a person who negligently or recklessly killed someone. Unlike most tort claims, wrongful death is a creature of California state law that did not exist historically under common law.
When you file a wrongful death case, the goal is to receive compensation, called damages, for those left behind in the aftermath of a fatal injury. The liable parties or their insurance company will be required to pay these damages upon the successful conclusion of a verdict in court or settlement after filing your Los Angeles wrongful death lawsuit.
Your wrongful death lawyers or decedent's personal representative can seek reimbursement for economic damages and corresponding losses like burial and funeral expenses. They can also pursue non-economic damages. A wrongful death claim is not always a murder or homicide crime with criminal intent. Unlike a criminal case, the injured survivors seek monetary damages in a California civil court. Some wrongful death cases involving experimental drugs, such as the recent Mady De Garay case, have demonstrated deep pocket defendants get special immunity that can cripple your ability to get a recovery.
The objective is to hold the responsible parties civilly responsible for causing someone's death with the help of an expert wrongful death lawyer. No jail time or prosecutor is involved, and even if the person responsible was found not guilty or convicted criminally, they could still be sued civilly for a homicide. Whether it was an accidental death of a loved one or intended, financial compensation remains the financial support the person bringing a case for loss of companionship receives.
Survival Action v. Wrongful Lawsuit
During your free consultation, most law firms could use foreign terminology like "survival action" of a deceased parent, etc. Here, a skilled attorney from our office can seek additional economic and non-economic losses suffered (medical bills, pain, and suffering, including fear of impending death, mental anguish, physical pain, emotional distress while still alive, etc.) on behalf of a deceased person's estate. (Estate's personal representative has grounds to initiate a civil "survival action.")
Here, the deceased person would have had the right to sue if they had survived the fatal injuries. (Surviving family members can lose these rights.).
Other factors unlike wrongful death claims:
Compensation for the decedent's pain and suffering is paid from the date of the accident till the time of death is paid to the estate your loved one left behind. Compensation for the victim's death itself goes directly to the lost loved one's surviving family members.
Punitive damages may be awarded, but this rule only applies if:
The dead person lived, even for a brief moment, enough to experience torment, pain, and suffering.
Property owned by the then-still-alive deceased person was destroyed or damaged during the incident leading to the accident.
Like a wrongful death action:
A wrongful death lawsuit seeks civil reparations for damages caused to your loved one by a defendant's recklessness or negligence.
The award or settlement paid for most California survival actions will typically depend on the ferociousness of the deceased person's death.
How Can a Los Angeles Wrongful Death Lawyer Assist You?
Fatalities to friends, especially blood relatives, remain among the most tragic potential results of another person's negligence. You will have many questions. Our compassionate wrongful death lawyers have the answers. By proving negligence, we are pursuing justice for bereaved families with a wrongful death claim. Your family deserves legal protection from someone to represent them with decades of training and experience.
Ehline Law is recognized for recovering compensation for downtrodden clients after the life of a loved one was cut short. You must hire a lawyer who is no stranger to helping clients obtain the closure and benefits they deserve after someone has passed away.
An understanding lawyer can build a strong case by discovering who's at fault and handling the complex legal aspects of your case, including:
A thorough accident scene investigation
Gathering evidence like photographs, video, medical records, and police reports
Organizing perplexing documents and claims paperwork
Establishing the financial losses to clients and families caused by someone else's negligence
Frequently crying out to the insurance adjuster for full and fair compensation settlements
Filing any fatal accident lawsuits and going to trial, if required.
A superior representative will comprehend the legal processes underpinning California wrongful death cases. Our Super Lawyers can help survivors navigate legal claims when someone dies unexpectedly and will recognize the legitimate value of your wrongful death suit. Statistically, if someone dies, your representative will be able to secure more compensation than you could obtain from an insurance company on your own account.
Hiring our legal professionals helps provide emotional support and desperately needed economic assistance. Forming an attorney-client relationship will reduce stress and save money dealing with this difficult time.
Practice Areas We Take
Los Angeles County has many types of wrongful death cases and lawyers. To find the perfect representative, hire someone with practical experience handling practice areas similar to that which claimed your loved one's life.
These details alone remain crucial to building a winning case. Question if your potential new lawyer can provide links to a list of cases they have won. Across the years, Ehline Law has represented clients in many types of wrongful death claims to ultimate success.
We can lead the process to get what defendants owe you in any Los Angeles fatal accident claim, including:
Toxic poisonings (Benzene, Mesothelioma cancer from Asbestosis, etc.)
Motor vehicle accidents / passenger car accidents
Dangerous public and private property claims
Medical and nursing home negligence
Workplace accidents causing death
Construction defect accidents
Elderly abuse and neglect
Defective product cases
Product liability
Drowning cases
Criminal acts.
If you had to suffer the desolating death of a beloved relative, call our best Los Angeles wrongful death lawyer for a free legal consultation. During our initial meeting, we will examine your case to discover the at-fault party and discuss your viable legal options. We may be of help in any disputed wrongful deaths where one or more defendants should be held accountable. Our personal injury attorneys fight hard.
Our local Los Angeles personal injury attorneys remain devoted to uprooting the local community's negligence and wrongful death cases. Our legal team can constrain negligent persons with by pursuing a wrongful death lawsuit or survival action. This will force at-fault defendants to take responsibility for their actions, providing you with future financial integrity.
Establishing a Wrongful Death Claim in California
Before compensation can be recovered after a loved one is negligently killed, the burden is still on you to prove negligence occurred per the statute. Generally, moving forward with a claim requires evidence that, more likely than not, another person negligently caused your close loved one's fatality (a non-related friend doesn't count unless an exception applies). Intent to kill or injure your loved one is not required to prove an instance of the defendant's liability.
For your wrongful death lawyer to prove the plaintiff's burden, they must establish the four primary elements of negligence as follows:
Duty: be able to demonstrate a reasonable duty of care owed by the defendant (other drivers, or even a medical professional) not to cause harm or kill the now lost victim existed.
Breach: be able to prove that violating the accepted standard care of a reasonable person causes your death or that of a close loved one.
Cause in fact: be able to prove a correlation between the negligent or harmful action that took place and the negative consequence your family suffered. Proximate cause is not required in CA so long as negligence leads to wrongful death. Causation may refer to any action or inaction proving a direct link between the death of a loved one that resulted from such conduct.
Actual Harm: be able to prove a loved one's injuries, cost of loss (hospital bills, etc.) caused by someone else's negligence.
In summary, the defendant becomes liable when the defendant's misfeasance, malfeasance, or nonfeasance under similar circumstances causes a wrongful death. Employing a Los Angeles wrongful death attorney from Ehline Law Firm can provide strength and respite for your grieving family and help establish California's burden of proof. Our best attorney will break down everything, gather evidence of the defendant's misdeed, and illustrate the cause of death to an insurance adjuster, jury, or judge. We have the background and wherewithal to build a strong wrongful death claim in Los Angeles.
How Do You Start a Wrongful Death Claim in California?
Under California law, only certain parties are legally eligible to file wrongful death lawsuits seeking damages. Sadly, you don't qualify as a victim if you are a mere acquaintance of the dead person. But any qualified person could be elected representative of the estate in a survival action.
Below, our office will look at what California Code of Civil Procedure 377.60 says about what ancestors of the decedent are eligible to file a claim:
Certain enumerated heirs, minor children, or a stepchild, including those entitled to receive property through intestate succession laws
A domestic partner, children, surviving spouse, or putative spouses
Surviving children of the above spouses
Surviving parents
The surviving family members or surviving spouses most entitled to receive first are legal spouses or surviving children. Other parties, like a putative spouse and under, are only entitled to bring wrongful death claims if they can establish they had been financially dependent on the dead person's wages during life.
Intestate succession claims are only viable when no surviving kin fall within the decedent's direct lineage. We can explain everything when you call us at (213) 596-9642.
California Wrongful Death Statute of Limitations to Sue
Certain deadlines limit the amount of time to file a wrongful death lawsuit depending on who is suing and who is being sued. Generally, the California statute will be regulated under Ca. Civ. Proc. §335.1. A statute of limitations is designed to prevent plaintiffs from filing stale claims by requiring the plaintiff to file claims within a fair period. Generally, most cases must be filed within two years from the date of a loved one's death.
Exceptions:
Delayed discovery rule: When plaintiffs haven't discovered their loved ones died until a period later than the accident occurred, they'll be granted two years from the discovery to sue. But this only applies if reasonable diligence was used to discover the death and file a wrongful death claim. You may have more time than you think.
Medical malpractice cases: Despite its unfairness, California still makes it hard to sue doctors and hospitals with traps for the unwary. Please phone us to promptly discover your actual time to act, which is generally less than a typical case, but sometimes up to three years.
Government claims: Suing a government agency for a loved one's death comes with government agency claim deadlines and an internal claim form to get what you're owed.
Victims are expected to take swift legal action after their loved one suffers a negligent killing. If, for example, you blow the statute of limitations, you effectively waive your right to receive financial compensation for the death of your loved one regardless of liability and fault. Courts will typically dismiss the case if the defendant has facts warranting this affirmative defense. This is a reason why it's so important to schedule a free consultation with a Los Angeles wrongful death attorney immediately after discovering a death. If not, you could fail to meet the deadline to file a timely wrongful death claim in California.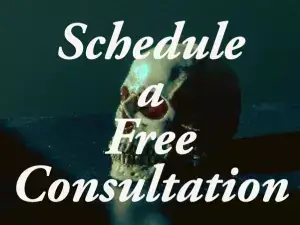 What is Wrongful Death Compensation in California?
The insurance company, judge, and jury will look at the relationship between the decedent and the survivors suing to determine the money owed.
The trier of fact will look at the following:
Companionship: Was it a committed, loving, caring relationship, or mentally hostile?
Reasonable value lost services and support: over the life expectancy of the deceased, had they lived, a breadwinner or even a housewife may have provided household care and aid. Experts will tally this up with a value for the trier of fact to ponder.
Funeral expenses and medical charges: These expenses can be reimbursed to the decedent's estate or survivors, depending on the facts and circumstances.
In cases where many plaintiffs or heirs exist, and disputes or an argument arises over who gets what, the court will divide the award as it "sees fit." The liability or work comp insurance company may require court intervention when a minor is receiving settlements.
Summary: The general aim of wrongful death lawsuits in California is obtaining compensation to cover a surviving person's past, present, and future financial/emotional losses. (economic and non-economic losses.)
Fatal Accidents and Damages?
Special Damages: Economic damages, or special damages, are economic losses resulting from the accidental killing of a family member, including out-of-pocket incidentals and past, present, and future lost wages. Survivors can seek damages for lost household services (doing yard work, washing dishes, or even nursing care the decedent would have provided.).
General Damages: These non-economic damages are intangible losses in a personal injury case. A jury MUST consider a dollar amount for non-economic damages like pain and suffering in a survival action but not in wrongful death claims.
Punitive Damages: These are extraordinary non-economic damages that MAY be granted after you file a wrongful death lawsuit where a defendant's misconduct killed a person while acting recklessly and intentionally.
The idea is twofold:
Please send a message to the defendant by punishing them financially
Send a message to the public to deter similar egregious behavior in the future.
Summary:
A winning wrongful death claim in Los Angeles could result in significant financial compensation, including memorial, funeral, and burial expenses. Additionally, mental anguish claims, medical expenses, property restoration, and even loss of consortium may be awarded in a successful claim.
During this difficult time, your Los Angeles wrongful death attorney charges no upfront fees for legal advice or case funding expenses. This is something a struggling, grieving family cannot endure.
The good news is our most devoted wrongful death attorney in Los Angeles is ready to take your call and file a lawsuit 24/7. Want to know the unrealized value of your potential claim? Get a free case evaluation today. Don't delay learning about recovering fair compensation for a wrongful death claim. Put our years of experience to work for you!
Consult With a Los Angeles Wrongful Death Lawyer Today
At Ehline Law Firm, we are zealous to help people who have suffered the death of their loved ones in Los Angeles. We understand most car accident fatalities, workplace, and related injuries are avoidable. Besides helping you acquire the most compensation, our goal is to provide the insurance company and jury with a picture explaining deadly negligence causes, thereby preventing subsequent deaths.
If you seek compensation, you can discuss everything and start the process with a free evaluation. A successful Los Angeles wrongful death lawyer awaits your important call. So call us anytime, 24/7, at (213) 596-9642 phone number. Please schedule your appointment now or provide your email address on our Contact Us form today for validation purposes.
Michael Ehline is an inactive U.S. Marine and world-famous legal historian. Michael helped draft the Cruise Ship Safety Act and has won some of U.S. history's largest motorcycle accident settlements. Together with his legal team, Michael and the Ehline Law Firm collect damages on behalf of clients.
We pride ourselves on being available to answer your most pressing and difficult questions 24/7. We are proud sponsors of the Paul Ehline Memorial Motorcycle Ride and a Service Disabled Veteran Operated Business. (SDVOB.) We are ready to fight.