Ehline Law Scholarship Funds
---
Seeking A Legal Scholarship Nearest You? Are You A Vet Or Underprivileged?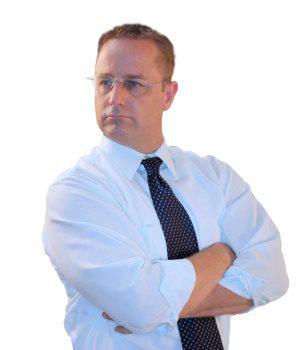 Welcome students and others trying to better their lives. Below you can get a look at Ehline Law Firm's latest scholarship offering. Please read the rules carefully. You can win! We are presently offering three yearly scholarships. Because I became a lawyer on the Law Office Study Program, and also went to law school and got my JD, I love helping starving students. Also, I am a big fan of getting a good education both in and out of traditional school settings.
In addition to helping law students find internships and externships, my firm is presently offering several financial opportunities for struggling law and paralegal students. To give back to the legal and educational community, the Ehline Law Firm's personal injury attorneys are extending several legal scholarship offerings.
And these are to various categories of individuals, as outlined further below. All submissions shall be received by 10/1/ of each calendar year. Combat injured and military veteran's scholarships are only extended to active duty, or honorably discharged (medically, or otherwise), U.S. military veterans.
All other educational offerings are open to all students otherwise qualified under the specific terms and conditions of each other scholarship. This also means that one person, such as a vet, could technically apply for each of our scholarships simultaneously.
We will keep this block of offerings open through the end of 2021, so if you lose the first round, you have several more attempts to re-enter available to you.
Below are the basic offerings and links to the various terms and conditions for each of them. Take a look below to learn more.
---
Participants in all scholarships must meet the following criteria:
Participants must be enrolled in an accredited Law Office Study Program, or Law School, such as a judge's chambers, law school, or another university in several states.
Must either prove a GPA that shows cumulative Grade Point Average(GPA) of 3.0 or higher, or proof of continuous law office study up until the time of the receipt of the award.
As stated, all vets must show proof of their honorable discharge (OTH need not apply unless cleared to "honorable").*
The top placing articles may also get released on one or more of our legal blogs, and other publicly searchable websites and publications, and will include your author's info and bio. Thus, losers of the scholarship itself will still have a chance at public recognition.
To expedite your application, electronically contact us via e-mail at info@ehlinelaw.com. Include all forms in either Word or WordPerfect format. Add your DD214 and Proof of GPA as a PDF attachment.
Additionally: We will need your full name, the name of the attorney, judge or school under which you study, and the names and contact info of at least two character references. Former commanding officers and NCO's are acceptable for veterans as character references.
We hope you will continue participating in the scholarship, and we will be offering the same award yearly, and have decided to keep the program going indefinitely.
Deadline: These are both yearly contests, and the last day to submit the required materials for each contest will be 10/1 of each year.
The Scholarships
The positive benefits of continuing with law school far exceed the pitfalls and other obstacles to ultimate success on your educational journey as a student, intern, or extern.
But there are times when superlative students deserve recognition to show them that merit deserves credit. Thus, our serious injury law firm has decided to help those students who are going the extra mile and have established two $500 law school scholarship funds, and one paralegal studies scholarship to show our support.
About Paralegal Students
$750.00 Scholarship
This too is a yearly renewable scholarship. This contest initially requires a completed application and essay. All registrants shall be presently registered in an accredited paralegal school, or be pursuing a grandfathered paralegal program offered under the current laws of their jurisdiction and venue.
This offering is not for law students. But instead, this particular offer applies to people working in a law office or attending an accredited, or state recognized paralegal program or learning institution. There is no requirement that applicants have a GED or diploma.
People in schools shall show, in addition to the above prerequisites, that they presently maintain a minimum 3.0-grade point average ("GPA"), and if not in a school, shall provide proof from their teacher or instructor, in the form of a letter, that the student is an exemplary student.
Although the program runs through to 2021, previous winners of the award are ineligible to apply.
About Tort Law
$500.00 Scholarship
This is a yearly scholarship. All applications for the tort law contest scholarship must include a 500 or more word essay about improving the image of the personal injury profession. It should include examples of at least one recent case of capping or running, and ways lawyers can prevent the image of "ambulance chaser."
In other words, it should not focus on all pi lawyers as being aggressive car accident attorneys. So we want to avoid further spreading this perception into the public conversation. These two scholarships are intended to get used for supplemental income to subsidize your legal education positively.
1st For Military/Veterans
$1,000 Scholarship
All applications for the "1st for military and vets scholarship" must include a copy of your DD-214 with proof of an honorable discharge and a 500 or more word essay about making battle equipment better to prevent brain and spine injuries.
In the essay, provide examples of who is liable for the injuries, and what changes could have been made to things like helmets and armored transport, for example. Hopefully, the discipline, honor, and motivation learned in your military training will help you be a better writerr and improve the image of lawyers in the consumer's mind. For example, what life lessons did you obtain from your experience in boot camp, MOS schools, etc? Our Los Angeles personal injury attorneys want to read about your story.
And what did you learn from these challenges? How did these experiences help you prepare for making the world a safer place? Why did you choose serving first over some other profession? Were you wounded in combat, were you an MP? So tell us everything pertinent to your facts and opinions.