San Bernardino Accident Lawyer Law Offices
San Bernardino, CA 92408
(909) 693-5417
---
No Win, No Fee Vow.
Free Case Consultation.
Battle-Tested Success Record.
Table of Contents:
Injured in a traffic collision, slip, fall, animal attack, or premises accident in San Bernardino, CA? If so, call Ehline Law Firm for a free consultation to learn your rights.
---
Call (888) 400-9721.

"Dedicated to San Bernardino Accident Victims Since 2005."

About San Bernardino.

While still technically part of "Greater Los Angeles," San Bernardino City is Located within the County of San Bernardino. It remains one of the most populous Inland Empire cities. It housed 216,995 residents as of the 2017 census. This is a sweltering and dry climate with many lower-income service industry jobs.

Hence, this makes it a prime location for lower-income Los Angeles residents. After all, these residents can no longer afford the confiscatory taxes and regulations of L.A.'s west coast living. In fact, employees commuting in motorized vehicles clog the roads.

So they contribute in a major way to the horrible Orange Crush and other rush hour traffic problems. Swimming pools abound the landscape, as do high-speed roadways moving further inland. Many freeways and roads cross through San Bernardino.

These include the S.R. 18, the S.R. 66, I-10 San Bernardino Fwy, SR 210 Foothill Fwy, 1-215 Barstow, SR's 259, and 330.

Many tour buses head to and from Las Vegas on Casino and other types of tours. Also, church buses service the many religious worshipers here. Historically, San Bernardino became popular for its large underground aquifers.

These provide cheap water to its residents and guests. Also, large portions of the metropolis remain nestled atop the Bunker Hill Groundwater Basin.

Liquefaction Risks.

But alas, having this much water directly underneath Downtown San Bernardino and other parts of the city has created a genuine risk of liquefaction during an earthquake. Hence, the Valley Municipal Water District will be constructing several lakes.

And the idea is to reduce some of these risks and to sell water to cities and locales. Of particular interest, San Bernardino's first major Anglo-American colony was settled by the Latter Day Saint Mormons ("LDS"). Noteworthy here, Mormon colonists bought Rancho San Bernardino.

Next, they created the community of San Bernardino in 1851. Later, in 1853, San Bernardino proper was formed out of parcels previously existing in Los Angeles County. Hence, the Greater Los Angeles moniker. As a matter of fact, the nexus of the town's layout is based upon the Mormon cult's "City of Zion" model.

Eventually, a municipal corporation was set up in the more and more crowded town in 1857. Ultimately this Mormon town's prohibition on alcohol consumption within city limits led to much violence and death. And this led to the 1859 "Ainsworth - Gentry Affair." Modernly, this 81 square mile city became California's 17th biggest community.

Students and Swingers?

Also, it houses many colleges like California State University and even several adult swinger resorts. So in many ways, it has backslid from its sober, Mormon values. Old-timers would argue it is a modern Babylonian style town. Also, it houses several major tourist attractions, including the McDonald's Museum. As a matter of fact, San Bernardino is the site of the very first Mcdonald's hamburger joint.

Besides that, it houses the most humongous outdoor amphitheater in the U.S. Sports fans also take pleasure in knowing they have a baseball team, called the Inland Empire 66ers baseball team. Plus, Downton S.B. houses the San Manuel Stadium.

Alas, poor political decisions and bloated government led to the city seeking bankruptcy protection under Chapter 9 of the U.S. Bankruptcy Code. Of special interest, a female Muslim terrorist immigrant and her husband illegally modified firearms and gun magazines in or about 2015.

Afterward, they shot 14 people dead, with 22 people badly injured on December 2, 2015. California's response was to call for more anti-gun laws. And this emotion-based plea was made even though no gun laws have ever stopped un-vetted religious fanatics.

So Constitutionalists argue that evil people will continue using our broken immigration system to destroy law-abiding citizens.

Poor Economic Growth.

Unfortunately, the city has little economic growth compared to the past. So modernly, under Democratic leadership, big government is now the main source of employment in San Bernardino. So many critics say this explains its continuous need for bankruptcy protection. For example, one top employer is Cal State University, San Bernardino.

Other big job creators here are Caltrans, the City, San Bernardino Unified School District, and Sheriff's Department. Last but not least, the San Bernardino County Superintendent of Schools workforce remains a top employer here.

San Bernardino's Ruling Public Servant Class.

So the entry-level jobs and property taxes here basically provide the higher paying jobs for the ruling class. Major sources of Freeway traffic exist besides workers driving to and from L.A. and O.C.

These include the Arrowhead Country Club and Golf Course, Arrowhead Springs Hotel, and the San Manuel Indian Casino. Also, San Bernardino boasts extensive bus, rail, and air transport services, including:

The Amtrak Southwest Chief. And this transit system gets commuters to and from places like Los Angeles and Chicago running through the San Bernardino station.
Metrolink regional rail service.
Omnitrans.
MARTA.
San Bernardino International Airport.

Noteworthy here is that there are many ways people can become injured in this freeway close, densely packed city. Below we attempt to unravel the types of accidents and liable parties. Last, we will discuss the ways a damaged party can protect their legal rights. Among these rights are receiving money damages after suffering an injury here.

So What's So Special About Our San Bernardino Area Personal Injury Attorneys?

Most importantly, the administration of our firm is in the hands of a former United States Marine. His name is Michael Ehline. And Michael is also a victim of catastrophic and debilitating injuries. Hence, his experience enables our firm to place ourselves in your shoes.

So our task is to fight to get fully paid for all your troubles. You probably have acute pain brought about by your terrible and tragic event. It may have hurt you or someone else you care about, too, right?
San Bernardino Traffic Accidents and Stats.
What are the San Bernardino Inland Empire City Traffic Injury Statistical Risks?
Understanding risk mitigation is also an important part of avoiding injuries. The surrounding area is less congested than the coastal regions. Also, there are many big rig trucks and tour bus routes leading in and out of the State through this passageway.
After all, these arteries lead to the commercial areas of the west. The combination of heavy vehicles and high speeds is known to result in cataclysmic events. (Famous Accidents in San Bernardino http://www.pe.com/.) Of historical note, this city is where the McDonald brothers founded McDonald's restaurant in 1948. As noted above, it remains a large geographic area.
But S.B. remains thinly populated when compared to most of L.A. Also, residents can enjoy both indoor and outdoor activities like hiking, bike riding, among other things. The city boasts the San Bernardino Symphony Orchestra and Blair Skatepark, and the many other attractions for both young and old in the Inland Empire city. (Other Info About SB County.)
What Are the General Accident
Numbers and Causes?
We don't have exact numbers on each private business establishment that has become embroiled in lawsuits, or for what. But we know that people slip and fall on private and public sidewalks and at coffee shops and grocery stores. We also know there are more bad falls after heavy rains.
We also know that delivery vehicles are blasting around town at high speeds. Plus, there are always Caltrans trucks and road workers along the freeways and side streets. The national statistics show that motor vehicle accidents occur every six seconds. And they do not skip the city of San Bernardino.
The only real difference between a city like Long Beach is that there are so many big trucks and much faster-moving traffic arteries. Furthermore, they are driving at higher open freeway speeds. The San Bernardino Traffic Report confirms this as well. These are risks that can easily lead to the death of a motorcyclist or bystander.
What Are San Bernardino Traffic Accident Statistics From 2006-2018?
Total Collisions: 14,918.

Total Victims:

363 Killed.
2,1943 Injured.
State Highway Accidents: 5,175 (34.7%).
Ped Collisions 1,143 (7.7%).
Bike Collisions 552 (3.7%).
Motorcycle Collisions 846 (5.7%).
Heavy Trucks and Bus Accidents (Unknown).
Are there Statistics on the Number of Traffic Accident and Fatalities in San Bernardino?
Yes and no. Below we have provided the San Bernardino traffic fatality statistics for the year 2014 from one source. Next, we have included the Traffic Integrated Mapping studies from another data provider. Also included is a lot of historical data from news stories on the total number of deaths and car crashes in San Bernardino over time. No matter what, these are alarming stats for any vehicle operator or occupant in SB.
Note that most of these wrecks took place along the:
What Were the Total Recorded San Bernardino Vehicle Fatalities in the Year 2014?
50 Vehicles Were in Deadly Wrecks.
34 Accidents Killed 35 People.
10 DUI Fatalities.
72 People Were Involved in these 35 Deaths.
18 Pedestrians died in fatal vehicle accidents (Source.)
And as noted above, our other sources, TIMS/SWITRS, shows a total of 363 people killed in vehicular collisions from 2006-2018. Out of these, we don't know how many accidents were negligent killings.
Assuming some of this carnage was from heedlessness, such as a DUI, this would be a wrongful death scenario. Last, negligent killings are discussed towards the end of this report.
So basically, the types of vehicles and victims of San Bernardino traffic accidents can be broken down into a few distinct types as follows:
Passenger car accidents (including light pickup trucks, sedans, sports cars, ex0tics, etc.)
Pedestrian accidents.
Bicycle Accidents.
Motorcycle Accidents.
Truck and Bus Accidents.
What are the San Bernardino Yearly T.I.M.S GEO Tagged Traffic Accident Injury Trends from 2006-2018?
Luckily, Cal Berkeley offers an excellent Traffic Integrated Mapping System ("TIMS") that geotags each reported traffic accident into an integrated, interactive user map. Below are some charts and graphs to help users, researchers, and auto accident victims. All this is provided to help you understand the various roles of victims, defendants, and vehicle accident causation in San Bernardino, California.
What are the San Bernardino Yearly Traffic Accident Victim Counts and Roles?
What are the San Bernardino Traffic Collision Counts By Type of Collision?
Who are the Main Traffic Accident Victims By Victim's Gender?
From 2006-2018, around 62% of reported San Bernardino traffic accidents involve males.
What are the San Bernardino Traffic Accident Statistics Involving Passenger Style Light Vehicles?
As noted above, unfortunately, most available roadway accident statistics are only broken down by:
Traffic Accidents Generally.
Pedestrian Accidents.
Bicycle Accidents.
Motorcycle Accidents.
But by messing with the TIMS and SWITRS data bit, we can get a baseline for light truck and passenger car accidents for San Bernardino from 2006-2018. First of all, we work from the presumption that virtually all accidents during the reported periods involved either a light car or truck colliding with a pedestrian, fixed or another moving object, motorcycle, or bicycle.
Map of all reported traffic accidents in San Bernardino 2006-2018
To get an idea of the worst places to drive in the city, this map shows 5000 of 14,918 (33.5%) collisions geo mapped. Like a heatmap, it shows that the closer to the city center, the greater the car accident risk.

What are the Reported Numbers of Passenger Car Accidents in San Bernardino?
The number one type of passenger traffic accident in San Bernardino is the broadside accident. And with a reported total of 4,333 crashes. And this makes up 29.05% of reported crash cases.
Great question. Briefly, a broadside collision is defined as:
An impact by the front or rear of another vehicle forms the appearance of a "T" into the receiving vehicle.
Broadside collisions, or "auto accident broadside"("AABS"), are typical at intersections where an oncoming vehicle driver fails to yield right of way. Usually, it is due to inattentive driving, making the operator oblivious to traffic lights or stop signs. (See also, "Logan's medical and scientific abbreviations" here.)
How Did We Arrive at this Conclusion?
Statistical data shows 14,0000 plus traffic reported accidents in SB. So it is safe to say that the vast majority of these disruptions involved a passenger car colliding. Below some scenarios are discussed.
As seen above, the broadside, followed by rear-end accidents, account for 56.41% of car accidents in the City of San Bernardino. What does this mean to you? Well, first of all, as a driver, don't plow through intersections without extreme caution. And never follow too closely while you're behind the wheel. Also, as a driver, be alert for other autoists who are not driving safely. So keep your head on a swivel.
San Bernardino Car Accident Attorneys
A "car accident attorney" is a term of art. What it really is, is a personal injury attorney who handles pretty much any traffic accident. So basically, it remains a catch-all phrase under the auspices of tort law or negligence law. Ehline Law Firm has advanced expertise and knowledge in all passenger car and light truck accidents in San Bernardino.
Because of this, clients can rest assured that we are constantly fighting to get the windfall, like monetary compensation.
Compensation is a form of payout by the wrongdoer to make things right for the bills, pain, suffering, and other losses resulting from the crash.
These above items of personal and physical loss are called "damages." Most of the time, damages are paid by one's liability auto insurance as your own UM, UIM, or through the general liability insurance held by the person or persons liable for striking your vehicle.
Insurance is required under California propositions 215. Failure to have insurance covering your person or car while driving is a crime under the California Vehicle Code and a civil offense under tort law.
No Insurance Means no Pain and Suffering?
Well, yes and no. You will suffer pain and emotional distress if you get hurt. But if a driver fails to maintain insurance and is even in a no-fault accident, that person is not allowed to seek pain and suffering damages. Another key point is the uninsured party remains subject to fines and even imprisonment in the San Bernardino Court system.
However, even if you are insured, dealing with this process remains a trap for the unwary, unrepresented transport collision victim. For example, navigating California's pure comparative negligence laws presents many landmines.
In particular, when negotiating with an unscrupulous insurance adjuster, the injured party is lulled into a false sense of personal security. Important to realize here is that this is a delay tactic. Fortune 500 insurance companies do this to allow the statute of limitations expires to bar the victim from seeking proper, timely medical care.
As a result, victims will often fail to damage mitigation and lose the legal ability to sue.
But never fear, a San Bernardino car accident lawyer at Ehline Law Firm stands at the ready to assist all victims of car accidents. Most importantly, a motivated staff member is available right now to discuss your potential case!
Just Click to:
---
San Bernardino Pedestrian Accident FAQ's
San Bernardino Pedestrian Accidents - What are Some of the Vital Statistics?
A pedestrian accident happens when a walker, runner, jogger, or other wayfarer gets run over. You could be trotting along or hiking and get struck by a car. But sometimes debris or flying object causes the injury. Many of these high-speed projectiles broke loose from a crashed motor vehicle.
As noted above, from 2006-2018, there were reportedly 1,143 pedestrian accidents, making up 7.7% of all reported San Bernardino traffic accidents generally.
Because most pedestrians have little to zero protection from several thousand pounds, fast-moving trucks, bus or cars, so many pedestrian accidents result in death. But did you know that out of 1,143 pedestrian accidents reported from 2006-2018, 540 took place in broad daylight?
In other words, 47.25% of jalopy wrecks happened when a vehicle operator's vision was clearest. Conversely, during this period, 444 injuries to pedestrians happened. 38.85% of all walkers, joggers, or hikers suffered injuries during dark periods with street lighting.
Also, there were only 75 pedestrian collisions during the darkest, unlit conditions, making up only 6.56% of these mishaps. Wow! Finally, there are many reasons for this.
Obviously, far more drinkers and drug users are driving under the influence at night and towards the weekends. So it seems counter-intuitive that there are fewer wrecks at night, right?
But it could be that people are far more careless during the day due to a false sense of security. In any event, only 2.7% of reported pedestrian accidents involved driving under the influence of an intoxicating substance.
For example, did you know that over 90.03% of pedestrian wrecks took place during clear weather? However, without more specific traffic studies, we have to guess at the answer to this puzzling question.
That's 1,029 collisions during the reported period. But inattentiveness and failing to drive safely for the conditions presented remains a key factor in all crashes and deaths of people on foot.
What are the Reported SB Pedestrian Accidents by Vehicle Code Violation?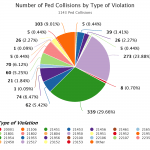 What are the Reported SB Pedestrian Accidents by Pedestrians' Actions?
San Bernardino Pedestrian Accident Attorneys
Ehline Law Firm and its highly motivated, trained staff of personal injury professionals have handled hundreds of serious injury pedestrian accidents up and down the entire State of California. So when you need a serious injury accident lawyer, we are the firm you want to call. (Learn more about pedestrian accidents here.)
Remember that many of these cases will involve California's pure comparative negligence law (read more here.) Simply speaking, sometimes the pedestrian bears some portion of fault for their demise. For example, the person walking may be fidgeting with, or chatting on their smartphone, or assuming the lanes are clear when they are not.
Take the Pedestrian Accident Poll.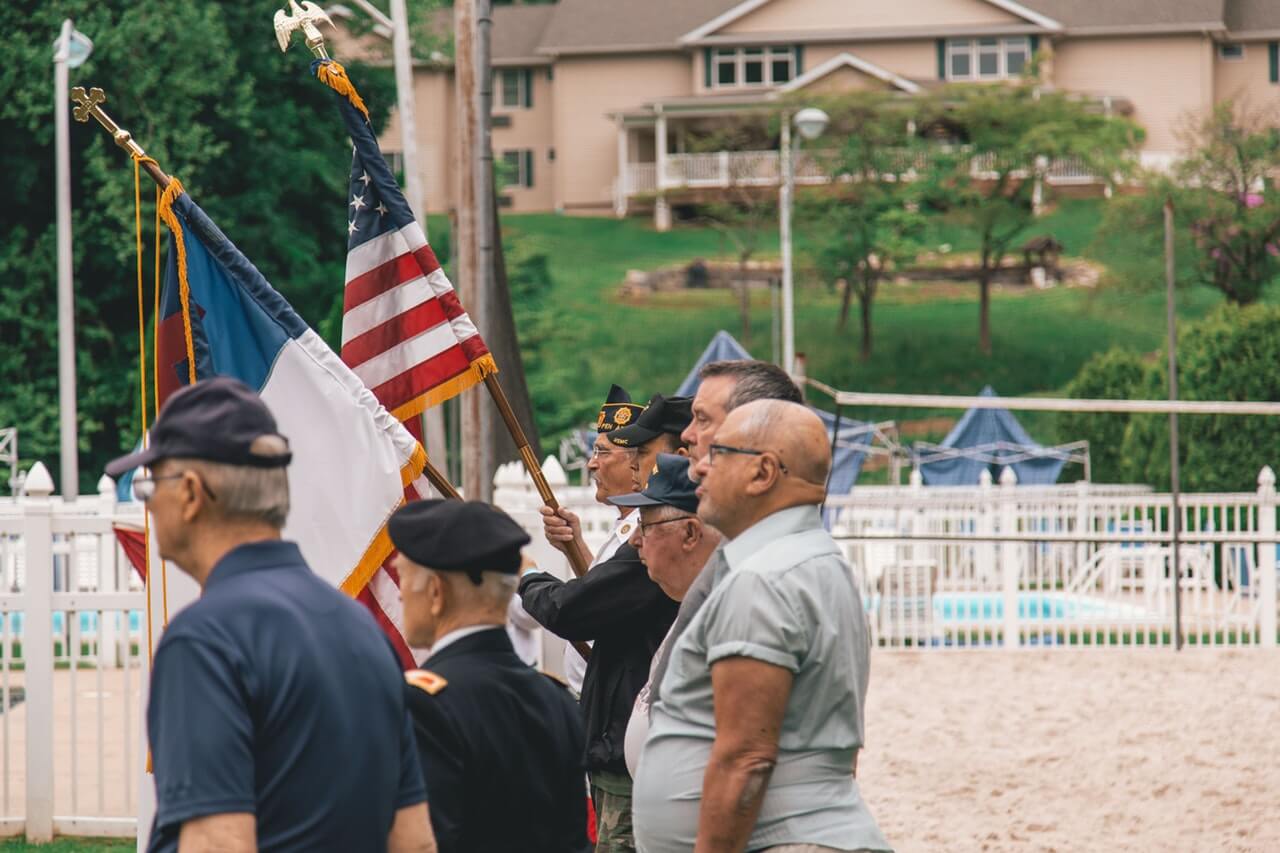 Millions $$ Recovered = Satisfied Clients.

USMC Veteran Run Firm.

Voted Attorney of the Year by Hollywood Weekly Magazine.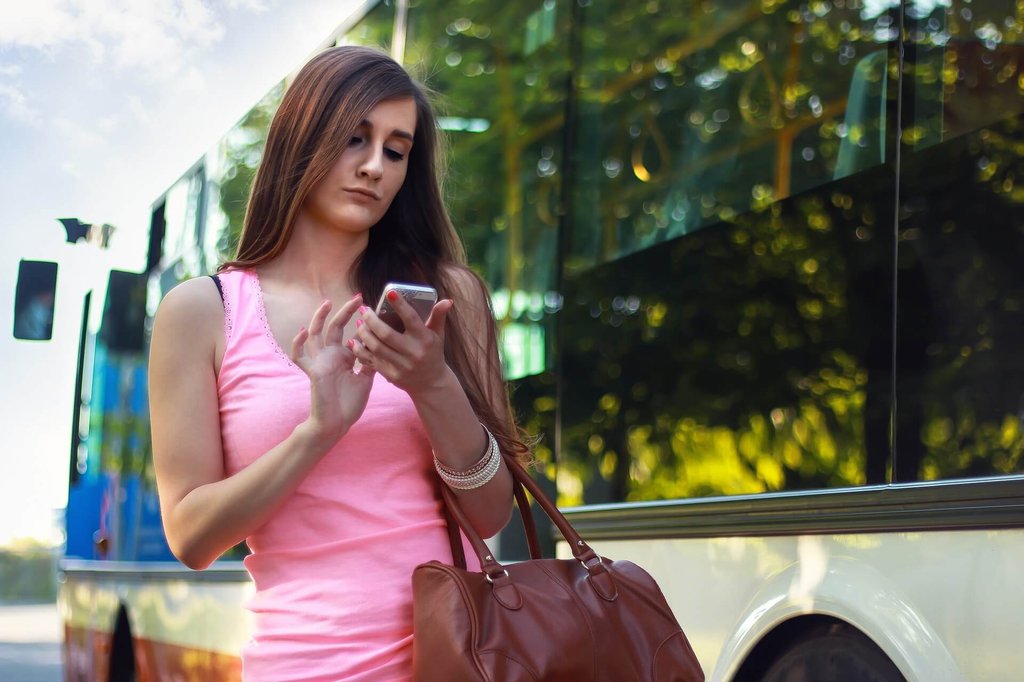 San Bernardino Bicycle Accident FAQs.
What are the San Bernardino Bicycle Accident Statistics?
From 2006-2018, there were 552 bicycle accidents reported in San Bernardino City. So that makes up only a small portion (3.7%) of all traffic accidents in this metropolis.
But sadly, as with pedestrian crashes, many of these bike wrecks result in severe and long term disabilities like head injuries, spinal cord problems, and fatalities. After all, riders ride high above the center of gravity.
Also, helmets and pads do little if anything to protect a rider against an oncoming, thousand pounds plus vehicle with a road raging automobile driver behind the wheel.
So one improper turn, unsafe lane change, or other hazardous violation of the law can easily mean an extended stay at the hospital or, worse, a trip to the morgue.
San Bernardino Bicycle Accident Attorney
To begin with, attorney Michael Ehline is an avid cyclist and sports enthusiast. So he is not just a lawyer who sues people. Equally principal, he is invested in riding on the same busy avenues as you.
What does this mean for victims? Well, for one, it says that Ehline Law Firm wants to send a message to anyone using the roads that they will be held accountable for their driving faults.
Were you run over while riding a bike in San Bernardino? If so, pick up your phone and dial the 24-hour attorney hotline now at (888) 400-9721.
Official Poll - San Bernardino Bike Accidents.
---
San Bernardino Motorcycle Accident FAQs.
Like bicycles, motorcycles are far tinier than other autos on the street. And time after time, the rider and bike's nomenclature remain unseen by motorists until it is too late to avert a collision.
What are the San Bernardino Motorcycle Accident Statistics?
Per vehicle miles ridden, motorcycle riders have an approximately 28 times greater chance of being killed in a traffic crash than a car occupant. So this means riders remain over-represented in the traffic-related fatalities count. Nationally these crash victims account for 14% of all traffic-related deaths, yet only 3% of all registered motor vehicles nationwide.
According to official data, motorcycle collisions made up 5.7% of San Bernardino crashes from 2006-2018, which is 5.7% of traffic accidents. Also, 42 people were killed in riding related crashes during the stated period, making up 4.2% of riding fatalities.
Although it may not seem like much, not many people ride when compared to those driving autos. Did you know that per miles ridden in 2013, motorcycle riders died in collisions 26 times more frequently than people inside of passenger vehicles?
In any event, California has the greatest number of registered motorcycles when compared to the rest of the state, with approximately 12% of those existing in the U.S. Although there are no specific numbers related to San Bernardino, we know that SB is a lower-income area than LA. So it's safe to say there are a lot of riders frequenting SB, CA.
List of all reported San Bernardino motorcycle collisions from 2006-2018. Illustrated by case number, road type, date, and alcohol usage.