There are more than 279 shopping centers and malls across California for the local residents. So it can become tiring if no elevators are available to explore these malls.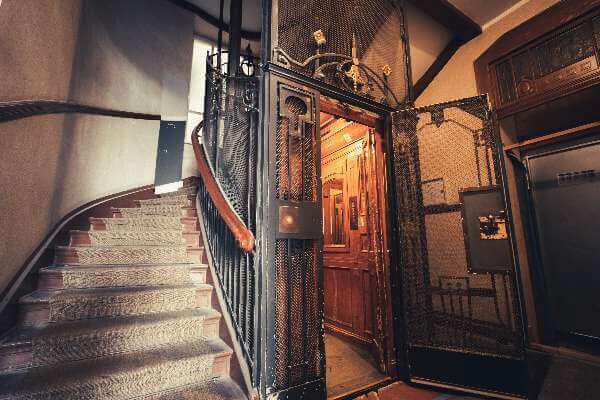 Injured by a swing door elevator?
Receive a Free Consultation Today!
It's not just malls with elevators to help people reach their destinations without breaking a sweat. But offices, apartments, and other buildings. According to the Department of Building and Safety, there are around 20,974 elevators in Los Angeles alone. Although elevators are a convenience, over the years, elevators have done more harm than good to residents. Californians should be careful as they use them.
Personal injury attorneys help injured victims. But it is always better to take precautions to avoid hospital visitation and legal mess in the first place.
Swing-Door Elevator Blamed for Child's Brain Damage
In 2008, Michael and Brandi Helvey finally made some finishing touches to their $20,000 residential elevator, which would allow Michael's aged mother to move about the house. The elevator came at a great time since their first son, Jacob, had started walking, prompting the couple to block all stairs in the home. The introduction of the elevator was certainly met with excitement, as the couple would rave about it to their neighbors. However, in 2010, on Christmas Eve, things weren't so merry after all. Brandi Helvey made her way upstairs to get a load of laundry done before the festive day while she left Jacob on his own on the main floor.
Since the stairs were out of bounds, little Jacob proceeded to stand on his toes and open the elevator door, but in doing so, a horrible chain of events took place. The outer door closed behind Jacob and locked into place, leaving the young child between the swing and the inner elevator door. Young Jacob started yelling, and in a panic, Brandi hurried to the lift to head back downstairs to check on her child. As she pressed the button to call the elevator, the elevator dragged Jacob upwards and stopped before pushing him down, feet first, pinning the elevator to his chest and neck.
Jacob suffered and nearly suffocated as the mother and neighbors tried to pry him loose until emergency responders reached and freed the child. The child suffered serious brain damage, is currently unable to speak, and is quadriplegic. This incident sparked an investigation by the Consumer Product Safety Commission into home elevators. More than 5,000 annual sales in the United States of elevators with two doors make their way to parents and consumers, unaware of the risks. Lack of oversight by the United States government and the stalling of improved safety guidelines for power-operated residential, commercial, and freight elevators make these elevators dangerous for users.
Hoistway Doors Are Dangerous Says the Consumer Product Safety Commission
The consumer product safety commission (CPSC) started warning residents about passenger elevators in residential homes after several dangerous incidents occurred. Young children were more susceptible to the manufacturing flaw of the existing elevators, where they would get stuck between the hoistway door and the interior elevator car door. This could cause serious child injuries or even death if the elevator gets called up to another floor.
In 2022, the chair of the CPSC agreed with the three major elevator manufacturers (Bella Elevator, Inclinator Company of America, and Savaria Corporation) to provide safeguards free of cost to those with home elevators in their residential units. Consumers can call the elevator manufacturers to help guide them in adequately installing these safeguards.
Contact a Swing Door Elevator Accident Law Firm
There is no official count on how many people face injuries or death due to elevators in the country. But a lawsuit against the Otis elevator company for the end of a young boy reveals some grave information. The evidence presented included the names of 34 more young children injured or killed in 6 years across New York and New Jersey.
As of today, elevators must have car position indicators, visual and audible signals, and other safety features to reduce the risk of injuries. If you've received injuries from an elevator, contact us at (213) 596-9642 for a free consultation.