Posted on Insurance Law Blog / Blog / Does the Other Party Have Car Insurance?
If you got hurt in a car accident that was not your fault, contact Ehline Law and our experienced car accident attorneys today as you may be eligible for a claim.
Techniques Lawyers Use to Find out Existence of Liability Insurance?
Should I Ask the Other Driver If Their Car Is Insured?
Your first action after an accident should be to ask the other driver for information, particularly their insurance status. In doing so, you may invite the other driver to ask you for your insurance information, and exchanging information on both sides is an important step towards filing claims.
Ask for the driver's name, their contact information, the name of the insurance company, and their insurance policy number. The insurance policy number can help determine the liability coverage the at-fault driver has allowing you to assess the available legal options.
You don't want to file claims against your insurer as it runs the risk of increased premiums. However, in the case of an uninsured or underinsured driver, you don't have a choice and this is why many states recommend getting uninsured motorist coverage.
In states where it is not compulsory to have auto insurance, drivers must file proof of financial responsibility with the Department of Revenue. Parties in the accident at the accident scene must exchange proof of financial responsibility.
DMV Lookup by Vin Number (Vehicle Identification Number) or License Plate
Typically, during an accident, the victim and the at-fault driver must exchange insurance information and vehicle details with each other. However, this may not be possible in the case of a hit-and-run accident. In the event of a hit and run, you may not have the relevant information on the hit and run driver to pursue the case. So heading to the police station should be your priority.
There, the local law enforcement authorities will guide you on the next step of the process and provide you with more information on the vehicle like its license plate or vehicle identification number.
The California DMV has all the insurance details of motor vehicles on the road in the state. According to California Law, it is illegal for an uninsured driver to drive their vehicle in the state, which means that for any accident here, the DMV will have insurance company details for all the cars.
However, the victim may need to furnish details like the name or license plate of the negligent driver to search for any insurance company policy against their vehicle. Your visit to the police station can equip you with these details.
If you're unable to furnish the required details to the DMV, you may not have access to the other person's auto insurance. However, at times, a DMV might not be the right place to get information. Asking the local law enforcement authorities can better guide you on the correct agency to approach for obtaining this type of information.
What Information Will You Need to Obtain Available Insurance Information from a Government Agency?
A government agency or local police authorities will need to know the vehicle's license plate number of the negligent driver to proceed further with the case. However, in cases where you don't even have a license plate number, local police can conduct a criminal investigation and find out all the necessary details needed.
The DMV will require the name and vehicle information number to find out the insurance details of the negligent driver. However, they do not have any duty to disclose insurance status and other related information unless there is an active lawsuit going on. Even with the active lawsuits, the plaintiff's lawyer must furnish discovery requests before they can get access to such information.
Filing lawsuits can be expensive and time-consuming, and it is better to settle outside of court if both parties agree to the negotiations. However in serious injury cases, sometimes other driver's insurance provider and their insurance agent will work with their client to avoid telling you or your lawyer their insurance status. In such situations, less experienced car crash lawyers will instantly file for long and expensive lawsuits.
Fortunately, there is a better way of going about this without ever filing for lawsuits.
Hire a Professional Service for a Policy Coverage/Amount Existence Request
When all other methods reap no rewards, you should consider hiring a private investigator. Private investigators will help find relevant information from insurance companies, other institutions, and documents.
Paying a private investigator will help uncover the existing insurance policy of the negligent driver, the umbrella policy and its coverages, collision coverage, and other relevant information to help you assess your legal options. Such services can cost about $250 to $750 and help save thousands of dollars by avoiding lawsuits.
File Your Car Accident Lawsuit
If you run out of luck with all the above options, you can now consider filing a car accident lawsuit through our qualified car accident lawyer. After identifying the defendant, proceed to sue them and ask for coverages information during the "civil discovery" stage.
How Can I Receive A Free Legal Consultation From A Car Crash Insurance Claims Law Firm?
Contact Ehline Law and our experienced car accident attorneys at (213) 596-9642 and get a free consultation on your case today. You can also visit us for a free case review by heading to one of the many law offices we have across California.
Our car accident attorney will help assess your case, evaluate your claims, and file for claims to get you the compensation you deserve. Contact us for more information on how we can help.
---
Michael Ehline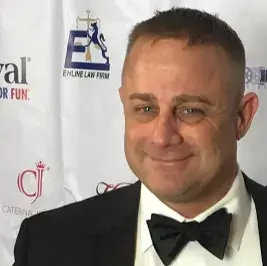 Michael is a managing partner at the nationwide Ehline Law Firm, Personal Injury Attorneys, APLC. He's an inactive Marine and became a lawyer on the California State Bar Law Office Study Program, later receiving his J.D. from UWLA School of Law. Michael has won some of the world's largest motorcycle accident settlements.
---
Recent Personal Injury News 
Check out our most recent premises liability accident blog posts from elevators crushing hands to everyday people getting run over, rear ended or otherwise colliding.