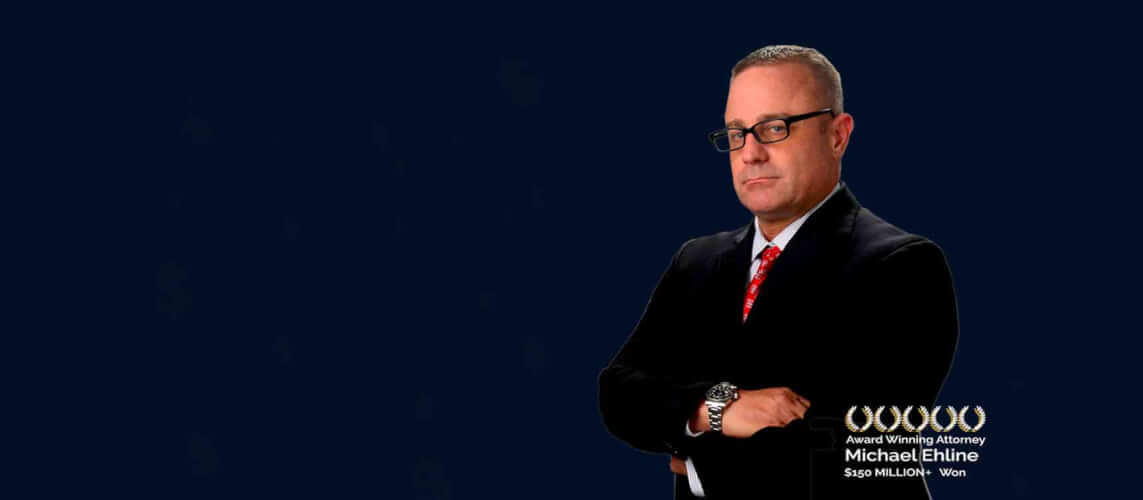 A disability claim or workers' compensation is a form of a government insurance scheme that allows individuals to draw on insurance claims in case of disabilities or need for sick pay, SDI payments, etc.
We hope you enjoy our helpful resources in this article created by top Los Angeles personal injury lawyer Michael Ehline.
Contact Our Team for Help on Your Disability Claim
We will discuss some general information on different disability benefits, but you can check the EDD website for detailed information on partial wage replacement, short-term disabilities, and more.
If you're disabled and need help with SDI or SSI claims, view our contact information to learn how to get in touch with us.
State Disability Insurance Program with the Employment Development Department
The Employment Development Department (EDD) of California provides different types of services to local businesses, individuals, employees, and even those searching for a job with a government agency. The EDD also provides insurance, ranging from short-term disability insurance to paid family leaves and much more. (childbirth injury with lost earnings, etc.)
California, through EDD, provides state disability insurance (SDI) for individuals looking to receive benefits.
You can only file for SDI and get SDI claims if you can prove that you are unable to work due to an injury or uncertain medical issue. The process for SDI is simple, and you can even file an SDI claim using the online portal at the EDD website. Filing for a disability claim online is a great option as it is fast and convenient.
You may need to send some completed documentation through mail. For further information, check the EDD website on how you can apply for a claim or get in touch with Ehline Law by calling (833) LETS-SUE. Our injury law insurance lawyers will help you apply online for SSDI benefits.
The Claims Process for Social Security Disability Insurance
SDI payment is a federal program initiated by the federal government, and people use their Social Security number to get access to it. If you're looking to file for Social Security disability claims, you should know the claims process beforehand.
Many people often argue that applying for Social Security disability insurance benefits for the first time results in denial, which is true. However, going into this with our attorney with experience can expedite the process and increase the chances of getting approval on the first attempt. You can also apply for Social Security disability insurance benefits by yourself. Here is the complete process.
Applying
The initial application for a Social Security disability insurance claim would be to fill in the application form. For this, you would need employment information, medical history, and education details. The main thing here is only to furnish relevant information.
The Social Security Administration scrutinizes each application to ensure minimal payout, which works in their best interests. However, you should contact our attorneys for legal advice on receiving SDI if you're asked to show up to one of their Social Security field offices.
Denial
Around 80% of the initial applications are denied benefits, so don't get discouraged, as you can appeal the rejection. However, you would need a lawyer to increase your chances of approval.
Legal representation is a great way to furnish relevant information on your medical and employment history to get the right amount of disability insurance benefits.
Reconsideration
Depending on where you live in California, you may not have to go through this step. However, for those who do, once you've filed for the appeal, it goes in "request for reconsideration" by Social Security.
During this step, there may be two decisions that the Social Security Administration makes:
Accept the appeal
Deny the appeal.
Request a Hearing
For applicants who got denied the second time, requesting a hearing in front of the administrative law judge is essential.
If you don't have a legal representative to fight for your appeal, things will get complicated, and you may not get the claim.
During this stage, you must prepare evidence and documents to prove the severity of your injuries or disabilities.
Hearing
The hearing happens in a small hearing office where the applicant will take an oath in front of the administrative law judge, and since it's a private informal session, there won't be any jury. Usually, the judge, their assistant, your attorney, and yourself will be the only people in the room.
Decision
You will not get an immediate decision during the hearing. However, from the atmosphere in the room, you might be able to tell what decision the judge might take.
You will receive a letter informing you of the judge's decision after two to three months of the hearing.
A favorable decision will result in your first check with an average wait time of four to six weeks after receiving the letter for SDI benefit approval.
There is also the Supplemental Security Income or SSI that individuals can apply for in California.
Supplemental Security Income in California
SSI is a government program that makes monthly payments to individuals and is only given to those who need it. It is unlike SDI, where anyone without a job can apply.
To qualify, you need to meet the following requirements:
Have a disability
Have minimum income or resources
US citizenship
File for an application
What Kind of Disabilities Does SSI Cover?
SSI does not cover all types of disabilities but only those that restrict your monthly income to $1,260, affect your ability to work, come under the list of impairments, or even impact future opportunities.
You may receive an SSI claim of $738 per month of benefit payments (around $185 in weekly benefits). However, these benefit payments, or how much money you get, vary from state to state since many states supplement it with cash benefits.
Before you can draw on disability benefits by SSI, you must meet specific financial criteria to be eligible (minimum resources).
Claim Disability Benefits with Ehline Law
Ehline Law and our team of disability lawyers are experts in filing for disability benefits for our clients. Most of our clients successfully receive disability benefits after making an appeal through us.
There are many disability programs like SDI, SSI, and more where your assigned disability lawyer can add value to your case, strengthening it to ensure maximum chances of approvals.
You may decide on applying for SDI benefits on your own. However, the chances that you may lose benefits are more significant; therefore, having a disability lawyer to look into your case gives you a better chance of getting disability benefits.
Our lawyers have the right connections to bring in medical experts to evaluate your medical illness and expenses and use the additional resources necessary to file a factual claim.
We've been through this benefits process many times and can easily do it to help you save time and ensure a positive outcome after you've been injured.
Schedule A Free Consultation With A California Disability Claims Injury Attorney Today
If you're in Moreno Valley, Culver City, Palm Springs, Garden Grove, Redwood City, and other cities in California, phone us at (213) 596-9642 to get a free consultation to know your legal options on these disability programs.
You can also visit us for more information at one of our 15 offices across California servicing East Oakland, Santa Cruz, Bakersfield East Hills, Huntington Park, Santa Maria, Southeast Fresno, and many other cities.
{ "@context": "https://schema.org", "@type": "FAQPage", "mainEntity": [ { "@type": "Question", "name": "What is Supplemental Security Income (SSI)?", "acceptedAnswer": { "@type": "Answer", "text": "Supplemental Security Income (SSI) is a federal program that provides financial assistance to people who are disabled, blind, or aged and have limited income and resources. In California, SSI is administered by the Social Security Administration (SSA) and is available to eligible individuals who meet certain requirements." } }, { "@type": "Question", "name": "Who is eligible for SSI in California?", "acceptedAnswer": { "@type": "Answer", "text": "To be eligible for SSI in California, you must be a resident of California and meet certain income and resource limits. You must also meet certain medical and disability requirements. The eligibility criteria for SSI can be complex, and it's recommended that you consult with an experienced disability attorney for help with filing a claim." } }, { "@type": "Question", "name": "How do I apply for SSI in California?", "acceptedAnswer": { "@type": "Answer", "text": "To apply for SSI in California, you can visit your local Social Security office, call the SSA's toll-free number, or apply online. The application process can be lengthy and complex, and it's recommended that you seek the assistance of an experienced disability attorney to help you navigate the process and increase your chances of success." } }, { "@type": "Question", "name": "How long does it take to get approved for SSI in California?", "acceptedAnswer": { "@type": "Answer", "text": "The time it takes to get approved for SSI in California can vary depending on the specifics of your case. In some cases, it can take several months or even up to a year to get a decision on your claim. Working with an experienced disability attorney can help to ensure that your claim is filed correctly and that you have the best chance of a successful outcome." } }, { "@type": "Question", "name": "What should I do if my SSI claim is denied?", "acceptedAnswer": { "@type": "Answer", "text": "If your SSI claim is denied, you have the right to appeal the decision. The appeals process can be complex, and it's recommended that you work with an experienced disability attorney to help you navigate the process and improve your chances of success." } }, { "@type": "Question", "name": "How can a disability attorney help with my SSI claim?", "acceptedAnswer": { "@type": "Answer", "text": "An experienced disability attorney can help with your SSI claim in a variety of ways. They can help you gather the necessary medical and other evidence to support your claim, complete the application and appeals paperwork correctly and on time, and represent you at hearings and appeals. They can also provide guidance and advice throughout the process and help you understand your legal rights and options." } } ] }