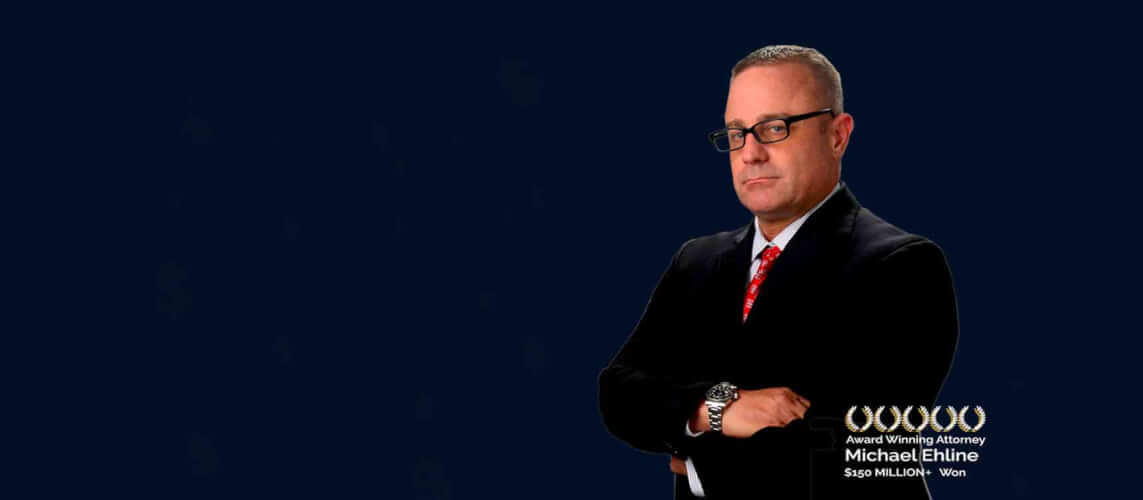 I am Los Angeles personal injury attorney Michael Ehline. I am an expert in negligence and insurance law with over 18 years of experience fighting insurance companies on behalf of injury victims. Below I am going to share the secrets of filing personal injury claims against Farmers Insurance. Let's go. Founded in 1928, Farmers Insurance is the third-largest insurance company. It's considered by many insurance personal injury attorneys in the United States to be one of the worst insurance companies. But Farmers has become one of the giants in the insurance market.
The American Association of Justice (AAJ) has added Farmers Insurance to its "The Ten Worst Insurance Companies in America – How They Raise Premiums, Deny Claims and Refuse Insurance to Those Who Need It Most" list. Farmers have over 48,000 agents and more than $11.6 billion in revenue. Farmers is a subsidiary of Zurich Insurance, just like many other companies for insurance, including Mid-Century Insurance Company, Farmers Insurance Exchange, Bristol West Insurance, and more.
You would think a big company is always on time with its claim payments, with more than one claim representative on top of the claim process to honor insurance policies. However, that is not the case with every auto claim. In a recent survey by Consumer Reports, Farmers Insurance Group had poor customer service and property damage claim handling.
It was among the poorest performers in the insurance industry when it came to processing automobile claims within 30 days or less. Farmers' claim reporting after an auto accident is similar for many accident victims compared to other insurance companies. However, suppose Farmer's is not your insurer, and you don't have an experienced attorney helping. In that case, this insurance carrier is famous for playing games and making lowball offers in Los Angeles, CA.
Do You Have Farmer's Insurance Claims? Ehline Law Can Help Fight the Insurance Company Following an Accident
Such ratings and reviews can often deter you from filing personal injury claims. But we're here to guide you on increasing your chances of winning claims with Farmers insurance company. For example, Farmers sends a vendor or adjuster to calculate your claims for validation purposes. You will get a far more significant settlement if you remain calm and have your car accident attorney review everything before taking legal action or getting upset.
The standard tactic adjusters use is to speak nicely as they try to prove your case is worthless behind your back. The faster you protect evidence, the less likely litigation will be needed to receive fair settlements from the person who hit you.
How to File a Personal Injury Claim with Farmers Insurance
You can submit a personal injury claim with Farmers Insurance after your car accident via phone, online, or through the insurance app. Once you're done with the initial claims filing process, Farmers will assign a claims adjuster to work on your case.
The claims adjuster's job is to investigate a claim by reviewing the facts of the accident to initiate the settlement process. In the majority of cases, a claims adjuster would want to close the matter as soon as possible, so they will review your claims quickly before giving you a low settlement offer.
Farmer's Insurance Claims Reputation
The American Association for Justice has ranked Farmers as number 7 on its list of the worst insurance providers in the country. This came after the highly controversial internal document leak that demonstrated how the company would offer incentives to claims adjusters for lowballing claimants.
Whether it is life insurance or auto insurance, a car accident victim must remember that the insurer, including Farmers, is working in their best interests and processing claims negatively impacts their profits. Their job essentially is to delay or reject claims or pay just enough to get by. They may ask you to give a recorded statement after the car accident and seek legal advice beforehand if they do.
How Does Farmers Insurance Company Calculate Claims?
The company uses the controversial Colossus software that has over 10,000 rules to help calculate and determine the insurance claims of an injured victim. Farmers and many other insurance companies run such types of software as they believe the results are pretty consistent. However, it is genuinely impossible for a machine to actually feel the pain and suffering of a victim and therefore come up with a fair settlement.
Sneaky Software?
The software audits the medical bills for less than they are, resulting in a meager settlement that won't even cover your medical bills. Some car accident victims want to end all interactions and take the first offer that comes to them. However, they later find out that the money is not enough.
Having a qualified personal injury attorney by your side can increase your chances of getting a claim. Our attorneys have vast experience dealing with insurance companies that use Colossus to determine claims, which can benefit you when providing claims documentation.
How Do You Get the Most out of Your Insurance Claim with Farmers?
Farmers Insurance Group and other insurance companies let insurance adjusters do all the dirty work for them. You might find that your claims got rejected without fairgrounds or that you're constantly required to hand in all sorts of documentation for your claims process. These are "bad faith" practices in our book, and by law, insurers must not engage in such tactics that can eventually harm an individual.
Steps to Follow After an Accident
Our lawyers recommend taking the proper steps at the accident scene to increase the chances of winning a personal injury case later.
Here are a few steps to secure yourself from bad-faith tactics later on.
Contact the local police to file a police report.
Exchange information with the other driver. This should include your name, address, contact details, driver's license number, and additional relevant information.
Note down the contact details of any witnesses in the area.
Take pictures of the accident scene and the vehicles from all angles. This will help identify who is at fault.
Head to a medical center to treat injuries or a medical examination to diagnose any internal injuries.
File a claim with Farmers within 48 hours of the incident.
After an accident, the insurance adjuster will immediately contact you and force you to accept an offer using different tactics. Remember, if you get any offer while your treatment is still underway, you cannot ask for any more money later.
Insurance Companies Will Lowball Their Own Policyholders Too
Suppose you're a Farmers policyholder with underinsured coverage and get hit by an underinsured driver. In that case, you may think that the company will process your claim almost immediately since you've paid all the premiums and you're their customer. Unfortunately, that is not the case.
Like any other insurance company, Farmers Insurance also makes the process challenging for their policyholders since their bottom line is making profits. For insurance companies, profit outweighs customer loyalty, especially when they've already taken annual premiums when selling the policy.
Get Advice You Can Count On
In such cases, you may want to seek advice from an experienced law firm and consider filing a personal injury lawsuit against the insurer to get fair compensation. Contacting an experienced personal injury attorney can help determine the value of your car accident claim and work with the insurer to get you maximum compensation. Ehline Law and our attorneys have vast trial experience, which is enough for many insurance companies, including Farmers, to take our clients seriously and get to the negotiating table.
Contact an Experienced Farmers Claims Car Accident Attorney Today!
If you got into a car accident and are now dealing with a Farmers Insurance claim adjuster, contact us at (213) 596-9642 and get a free consultation on your personal injury case. Since we work on a contingency basis, you don't have to pay us a single dime unless we win your case for you. Our compassionate, award-winning team eagerly awaits your important call so we can begin a swift, aggressive representation.
Ehline Law Legal Counsel is Here for You
Contact us now for more information on how we can help, or visit any of our law offices across California.