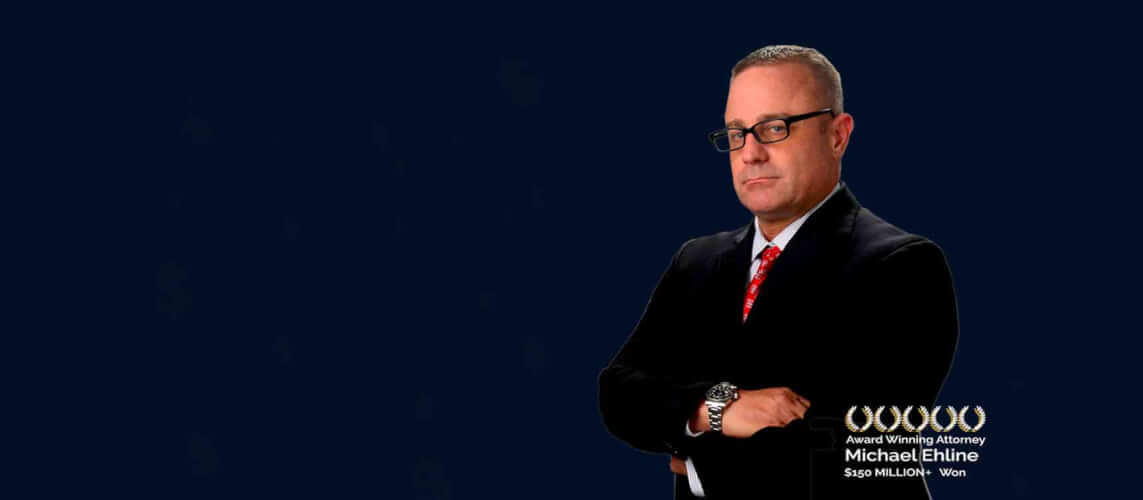 Headquartered in Chevy Chase, Government Employee Insurance Company, or GEICO, is one of the largest auto insurers in the country, ranking at number two. The company has more than 15 million policyholders and provides coverage for 24 million vehicles, and it sells its policies through registered local agents or via a GEICO Insurance Agency partner using the phone or simply the website.
In addition to car insurance, GEICO also offers property insurance, business insurance, and other types of insurance through third-party insurance providers.
Since GEICO is the second-largest insurance company in the United States, the odds that you're going to have to file car accident claims after an accident are quite high. Even if you're already registered with another insurer, the other driver may have GEICO requiring you to file claims if they are at fault.
Insurance Claims with GEICO can be Complicated – Talk to Ehline Law as Soon as You Report a Claim
GEICO has allocated considerable resources over the past few years to make the GEICO claims process simpler and quicker. Although the company ranks far better than the other insurers in the market, its best interest lies in keeping its investors happy by generating hefty profits. You might face a claim denial or reduction without any reason.
Here we will explore how to file GEICO claims, things you should consider, and how a personal injury attorney can make the entire process easier.
When to File an Insurance Claim with GEICO
California is a fault-based state, which means that the negligent driver is responsible for paying for any damage or injuries from the accident. California requires all drivers to purchase minimum liability coverage to legally drive on the road.
The following are some of the minimum coverage requirements needed to drive a vehicle legally in California:
Bodily injury – $15,000 per person
Bodily injury – $30,000 per accident
Property damage – $5,000.
Although $5,000 at first seems enough, the repair or replacement costs can skyrocket and you would have to pay the excess. The same is the case with bodily injuries, and because of this, many people purchase liability coverage greater than the minimum state requirements to protect themselves financially.
After an accident, an injured party has the right to sue the at-fault party, and if their policy limits are lower than the damage caused, they will need to pay for the additional damage from their own pocket.
If you got into an auto accident, you would file a claim with GEICO under the following two circumstances:
Your insurer is GEICO
The at-fault driver's insurer is GEICO
The At-fault Driver Has a Geico Insurance Policy
If the other driver was at fault and you have a GEICO policy, you can file a claim with GEICO, where they will then have to assign you a claims adjuster. The adjuster will use the facts of the case to determine the fault, and if the other driver is at fault, the adjuster will work with you and offer to settle the claim.
GEICO Issued Your Insurance Policy
If you were at fault and have a GEICO policy, you would need to file a claim with GEICO and a claims adjuster will get assigned to you. The adjuster will determine the fault and will have to not only pay your claims but also the third party who got injured due to your negligence.
If GEICO finds that the third party was responsible for the accident, they will work with their insurer to get you paid. However, you are responsible for making sure that the negligent driver's insurance company pays fair compensation. A personal injury attorney can help you with the claims process and negotiate with the insurance company to get you the compensation you deserve.
Immediately File Insurance Claims with GEICO
Filing claims after a car accident within 24 to 48 hours is detrimental to getting compensation. Here, we will look at how you can report a claim with GEICO:
How to Report a Claim
Car accident victims can use the GEICO website to file claims, use the mobile app, or file claims over the phone at (800) 841-3000. Whether you're filing a claim with GEICO or need to pay a bill, make sure you know which GEICO insurance agency partner you have your policy with. This is crucial information needed at the time of filing claims.
With GEICO, everything is online, allowing an individual to file a claim, pay their bill, make a change to their policy, and more. It may seem very easy because of this, but at the end of the day, you have to deal with a claims adjuster who can make the entire process stressful.
Claim adjusters will force you to accept a low offer to settle the claim, however, you should speak to an attorney before accepting any offers. Most of the time, the initial offer is not enough to compensate for the damages caused, resulting in financial stress for the victim.
At times, an insurance adjuster will simply reject claims without proper reasoning in the hopes that the victims will not pursue compensation. However, securing an attorney-client relationship with an experienced attorney can add a lot of weight to your personal injury case.
Ehline Law has vast experience and resources in winning personal injury cases and our personal injury attorneys have helped more than 3,000 injured victims recover over $150 million in damages.
Whether you're in a car of your own or a rental car, our attorneys can help assess your personal injury claims, determine your claim value, file a claim, and negotiate with the insurer on your behalf for fair compensation.
What Should You Do After a Car Accident?
What you do after an accident plays a huge role in the outcome of your personal injury claim. Insurance companies, including GEICO, are looking for the slightest of reasons to deny claims.
If you get into a car accident, make sure to follow the steps below to secure a chance of getting fair compensation:
Contact 911 to file a police report
Exchange contact, driver's license, and insurance details with the other driver
Take pictures of both the vehicles
Talk to nearby witnesses and exchange contact information
Head to a medical center to treat your wounds
Keep a copy of the medical records and bills
Report the accident to your insurer
Contact the other driver's insurance company to file claims
Reach out to an experienced personal injury attorney for legal advice.
Contact us at (213) 596-9642 for a free consultation with our USA insurance legal experts today. You can even visit our Los Angeles office or any of our law locations across California, servicing Los Angeles County, Riverside County, San Bernardino County, Orange County, and more.