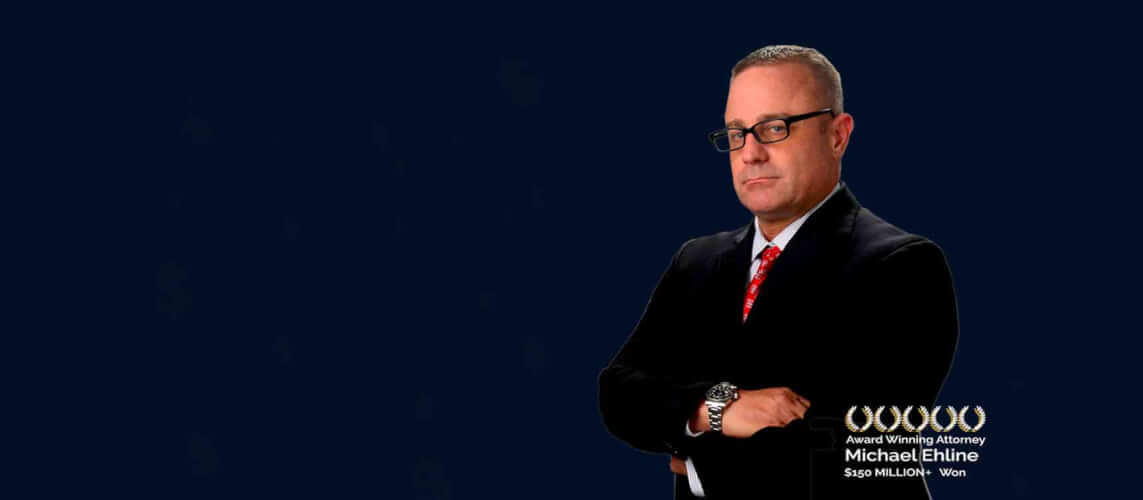 From physical pain to emotional distress and financial tolls, an auto accident can completely change a person's life around, even if they have auto insurance. Car accident victims can file insurance claims against the negligent party's insurer to get compensation for medical bills, property damage, and more.
However, filing an insurance claim improperly or missing documents can lead to delays in the claim process.
Dealing with Allstate Following an Accident? Ehline Law Can Help with Auto Claims
If the insurer you are dealing with is Allstate, here are a few things you should learn to increase your chances of getting financial compensation during a claim with Allstate.
How to File an Allstate Car Insurance Claim?
Allstate customers can file and track claims for accidents regardless of fault in a no-fault state. However, since California is a fault-based state, victims can recover compensation according to the degree of fault. For that, car accident victims must prove negligence and file auto accident claims against the negligent party's insurer.
If the negligent party has Allstate insurance, you would want to file a claim with them. However, it is not that simple because Allstate and other insurance companies prefer to limit payments to claimants to save money for their investors. An insurance company's best interests are making profits, and processing claims affects its bottom line.
To increase your chances of getting auto claims approved, you need to follow specific steps during the time of the accident. First, contact the local authorities to come down to the incident site and file a police report. Then make sure you take lots of pictures of the accident scene and the vehicles involved.
Now you can go ahead and exchange insurance and contact details with the other driver. Scan the area for any witnesses; if you find any, take down their numbers, as this can help support the case. Once you're done, head to a medical center for immediate treatment of injuries. Delaying treatments can put a dent in your personal injury case, resulting in a denial.
If you were not injured, head to the hospital for a quick medical examination to ensure that there are no internal injuries or delayed symptoms.
Collect all the medical bill receipts, a copy of your medical report, and a copy of the police report. These three important documents add a lot of weight to a personal injury case, increasing the chances of getting compensation.
To begin the claims process, make sure you file a car accident claim with the Allstate insurance company within 48 hours of the accident, preferably within 24 hours. To file a claim with Allstate, call 1-800-ALL-STATE or head to the online claims portal. You can even report the accident using their mobile application.
When you call Allstate, inform them that you wish to file a claim since you got into an accident with one of their policyholders. You can file and track your claims using the number provided by Allstate. You would also need to inform your insurance company of the accident.
How Can You Maximize the Value of Your Injury Claim?
After a victim files a claim, an insurance company will send an insurance adjuster to negotiate with the victim and get them to accept a settlement offer. This may sound nice, but unfortunately, the low settlement offer is usually not enough to cover the damages caused during the car accident.
Our qualified personal injury attorneys can help deal with insurance companies and their "bad faith" practices on your behalf.
Besides lowball offers, insurers often deploy different types of tactics, from delaying claims to prolonging the claims process or even rejecting claims without proper reasoning.
Such bad faith tactics can get in your way of getting fair compensation, but having a lawyer on your side and following these steps can help increase your chances of getting maximum compensation:
Report the accident immediately to the relevant authorities and insurance agent.
Keep copies of all medical receipts, medical records, and police reports.
Provide all the relevant documentation.
Avoid admitting fault.
Stick to the facts and limit unnecessary details.
Avoid expressing your thoughts.
Avoid giving a recorded statement.
Avoid signing legal documents unless instructed by the police.
Get a qualified personal injury attorney.
Unnecessary or irrelevant information that does not pertain to the facts of the case, including personal opinions and comments, can jeopardize your chances of getting a claim, as the insurance companies may use these against you.
Claim with Allstate Insurance Company: Negotiations with the Insurer
The initial offer is usually low and will not cover most of your medical bills. Hence, we recommend rejecting all initial offers and negotiating for a better settlement. Our car accident lawyer has vast experience negotiating with the claims adjuster on behalf of the injured victim and can get you fair compensation.
Here are a few things you should keep in mind during the early stages of the negotiations:
Include all damages (medical bills, lost income, property damage, punitive damage, and more) in your settlement agreement. Remember, you can not ask for more money once you sign the agreement.
To negotiate a settlement, it is important to know the value of your claim. Ehline Law has the resources to determine the value of your claims by bringing in medical and legal experts to support your case.
Make sure to complete your medical treatment before settling claims, as you may receive much less than your claim.
Sometimes there may be disagreements on the settlement amounts between the lawyer and the insurance carrier. In such cases, a qualified lawyer can file a personal injury lawsuit if that is the only legal option in the future.
Ehline Law and our attorneys have substantial trial experience and are not afraid to take insurers to court to get our clients the compensation they deserve.
Going to court can be expensive and lead to bad publicity for a huge insurance company, especially when dealing with Allstate, and they would prefer to settle matters outside of court. A law firm with vast trial experience can work well for your personal injury case.
Schedule a Free Consultation With An Allstate Insurance Claims Negotiation Expert Today
If you got injured in a car crash that was not your fault, contact us at (213) 596-9642 for a free consultation, as you may be eligible for injury claims. Our injury lawyer will help gather the necessary evidence, file bodily injury claims, track your claim, and negotiate with Allstate on your behalf.
The best way to win a personal injury case is to be open and honest with your attorney. You can trust our attorneys with confidential or sensitive information, as is evident from our professional attorney-client relationship that has helped more than 3,000 victims of personal injuries recover over $150 million in compensation. For more information on how we can help, contact us or drop by any of our law offices across California.