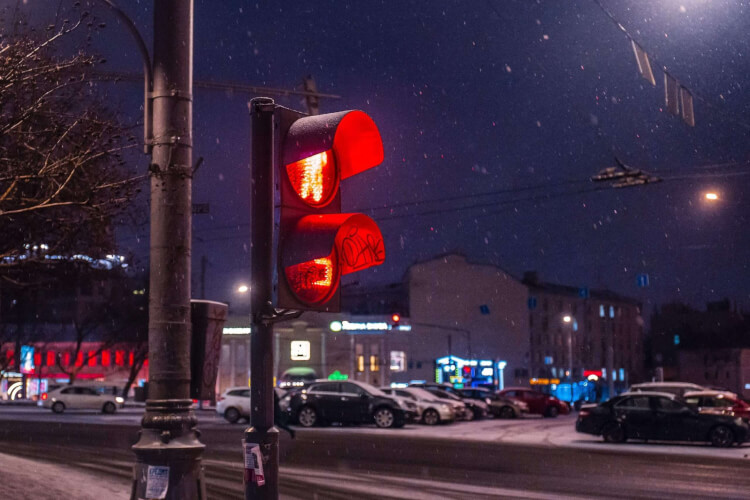 When you've been in a car accident, the last thing you want to think about is how to talk to an insurance claims adjuster. Your primary concern should be to pay medical attention to any injuries you have received and get your vehicle back on the road.
However, immediately after your car accident, you'll have to speak with an insurance claims adjuster, and you'll need to know how to handle these talks.
If you mishandle claims adjuster interactions, your settlement could be drastically decreased.
Call Us If You Hear from an Insurance Company or Insurance Adjuster Following an Accident
The most crucial thing to remember is that claims adjusters are not your friends and are insurance company employees. Their purpose is to make sure you get the smallest payment possible.
They will employ a variety of strategies to minimize your final settlement amount. Yes, the claims adjuster will most likely be kind, but they are also skilled negotiators.
If you get a call from an insurance adjuster, your next call should be to our team.
How to Talk to Insurance Claims Adjusters
Be Calm and Respectful:
You may still feel furious over the accident, especially if it comes into occurrence as a result of someone else. On the other hand, getting angry at the claims adjuster will not help you achieve fair personal injury compensation.
When chatting with an insurance adjuster, remain calm and politely explain the issue. This will assist them in processing your claim more quickly and convince them that your tale is true.
Parties with insurance claims can schedule an appointment today for a Free Consultation. Provide the information below about any types of car accident case.
Comments. Please message us from anywhere in the State of California. Describe your case with detailed information about any motor vehicles involved. *All Fields Required. Please include your first and last name, email address, and phone number. This field is for validation purposes and should be left unchanged. Compatible with internet explorer, Firefox, and Google Chrome.
Know the Person You Are Talking To: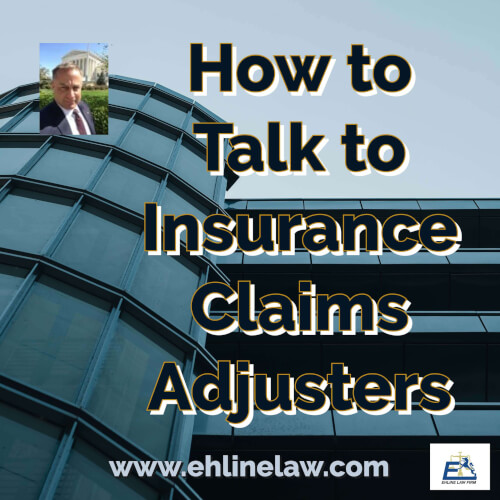 Get the individual you're speaking with to provide you with their name, phone number, and business address before discussing anything with an insurance claims adjuster.
Check to see the other driver's insurance company and the name or business of the insured they are representing.
The insurance company needs your personal information, such as your full name, address, and phone number. Please feel free to tell them where you work and what you do.
Therefore, you do not need to provide too many details about yourself other than contact information, daily activities, employment schedule, or income.
Do Not Provide Information about the Accident
Insurance adjusters or other insurer's representatives may try to get you to provide a statement regarding the accident's circumstances.
Alternatively, they may strike up a discussion with you in which they subtly try to get you to tell them about the accident.
You are not required to provide any information about the incident beyond the most basic circumstances, such as when it occurred, where it occurred, the vehicles involved, and the identities of witnesses and other drivers.
You can tell the insurance claims adjuster that you're conducting your investigation into the car accident and that you'll go over all of the details later. You'll almost certainly write a written statement at a later time in which you'll outline the accident.
Do Not Give out Details about Your Injuries:
The adjuster for the insurance company will want to know about your injuries, but don't go into too much detail.
You may not be aware of the entire degree of your injuries at this stage or leave facts out while speaking with the adjuster.
Leave it at that. Inform the adjuster that you are currently receiving medical treatment.
Initial Settlement Offers Should Not Be Accepted:
Your claim may receive an early settlement. While it may be tempting to accept an early offer, keep in mind that initial settlements are sometimes far less than what you deserve for your claim. Accept no offer from the insurance company until you've determined the full extent of your losses and only a proposal that covers these costs.
Do Not Give a Recorded Statement:
Many insurance claims adjusters will urge you to give a recorded statement or ask if they can record your phone conversation to protect you afterward. Do not consent to your discussion getting recorded. You are under no legal requirement to get recorded, and an adjuster who registers you without your permission breaks the law.
You should decline because most people become nervous when they realize they are being recorded, and they may forget vital details or describe things clumsily or incompletely. A verbal statement or conversation is rarely as detailed and thorough as the written communication you'll provide the insurance company later.
Furthermore, recordings get accorded considerably more weight than they deserve as proof of what occurred. It can be difficult to alter or expound on what you've stated in a recording later.
Refuse an adjuster's request to record your statements courteously but firmly. Tell them you are not okay with recording and will submit your information in writing once it is complete.
Make Sure You Take Notes:
Write down all of the information you got over the phone with the insurance adjuster, as well as any information you offered and requests you made of the person with whom you spoke as quickly as possible.
Set Conversational Boundaries:
Make it plain that you will not be talking much on the phone with an insurance adjuster. You should disclose extremely little information in this first phone call, as stated above, and set clear boundaries for any subsequent phone contact.
There are numerous reasons to keep your phone calls with insurance companies to a minimum. Some will phone you often in an attempt to get you to settle quickly, and they can be rather annoying. It's better to deal with this now than later.
More importantly, you will not be able to provide correct information until you have had a chance to fully investigate and think about the accident and establish the degree of your injuries and other losses.
Furthermore, if you provide incomplete or false information over the phone, the insurance company may attempt to compel you to follow it later.
If an Insurance Claims Adjuster Calls You, Call Us!
Always keep in mind that your health and emotional well-being come first as an accident victim. If you are not ready to speak with an insurance adjuster or anyone else about the accident immediately, wait until you are. When you're anxious and upset, you're more likely to say words you'll come to regret later. Ehline Law Firm could be of assistance if you were seriously injured in a car accident.
You get entitled to just compensation if you have gotten hurt/injured due to another driver's negligence. However, you may not be aware of your options unless you speak with the other driver's insurance company. But before doing so, consulting with a personal injury lawyer is super necessary. Do not attempt to deal with the insurance companies on your own. For in-depth information on individual injury cases, go to Ehline Law Firm for a free consultation.