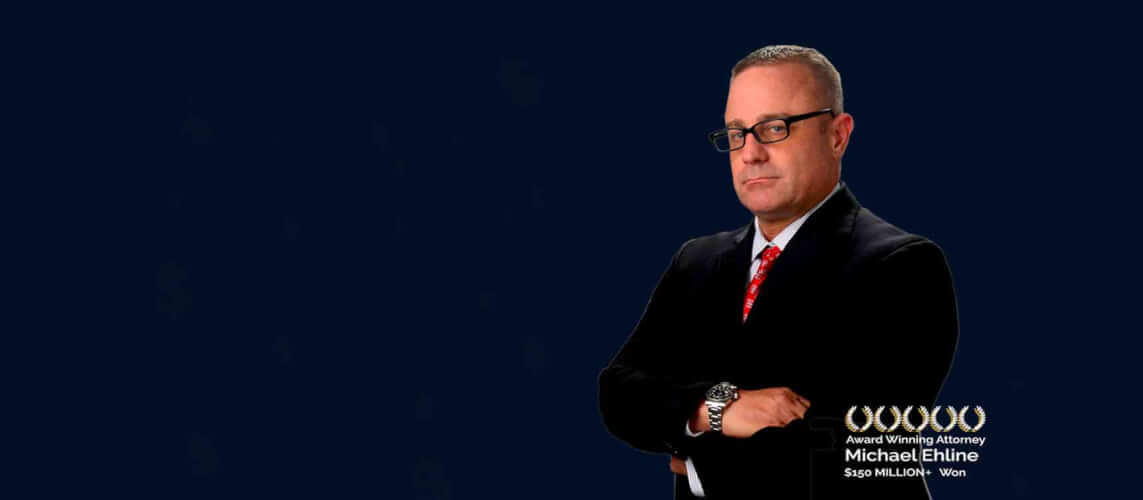 Litigation protects the business and shapes its future and strategic decision-making, strengthening its core and providing returns to its shareholders.
However, since businesses have turned towards globalization, litigation can often become a difficult task since there are many complexities involved.
Michael Ehline, and our fantastic team, can help you protect your business by resolving legal disputes professionally, efficiently, and accurately. Contact Ehline Law at (213)596-9642 for a free case review to help you understand our legal process and how we combat complex business litigation like fraud, malpractice, and other business disputes.
What Is Business Litigation?
Litigation, in simple words, means taking to court. If there is any disagreement with a consumer or a business dispute, businesses try to deal with such legal issues outside court (a settlement). However, businesses can take the case to court in complex situations or negotiations that are not working in their favor. This is business litigation.
Business Tort and Liability
A business tort is a law rule that protects a business from all sorts of wrongful activities and acts. According to the law, you are liable for compensation for any liability. However, there may be situations where your liability is far greater than the compensatory damages, so you need an expert business litigation lawyer.
Business torts include punitive damages that ensure the proper punishment for individuals or businesses, holding them accountable for any damages and discouraging them from doing it again with other businesses/individuals.
Technology affects business tort litigation as it can reveal a business's trade secrets, intellectual property, and more. Business litigation attorneys are experts in staying up to date with policies, understanding the harm to the business, and combating such issues.
Business law has expanded as new and different business litigation cases come forward. These laws help businesses protect themselves from fraud, disputes, negligence, malpractice, unfair trade practices, and more.
Types of Business or Commercial Litigation We Excel In
Businesses can face many disputes, ranging from customers to legal issues, with regulatory bodies.
Our law firm and experienced business litigation attorneys offer businesses litigation services to help combat the following:
Financial malpractice
Partnership disputes
Unfair business practices
Fraud
Intellectual property disputes (Protecting trade secrets)
Loan disputes
Alternative dispute resolution
Trade libel
Defamation
Security Fraud
Unfair competition
Insurance Defense
Class actions and more.
Besides this, many situations a business can find itself in require legal advice. A business litigation attorney can help a business with its contract disputes, protect its legal interests, and provide aggressive legal representation on business litigation matters.
The Need for a Plaintiff's Attorney in a Business
A business deals with many different parties and stakeholders at the same time. A problem may arise with anyone at any time, and a business must have a plaintiff attorney to combat someone else's wrongful conduct.
Law firms typically adopt a defensive approach minimizing any risks to the business, its operations, assets, and more. Business deals are often chaotic and do not go according to what you may be planning. This is why you need an expert business litigation lawyer or a nimble trial lawyer to face the legal challenges of business litigations.
What Can an Experienced Business Litigation Attorney Help You With?
An experienced business litigation lawyer can resolve legal disputes outside court through mediation or private arbitration.
Mediation and arbitration require a legal attorney with experience drafting documents for such resolution methods. These documents are important to follow if any business decides to go with either of the two options.
Sometimes a business ends up breaking up a contract unintentionally or perhaps because the contract was causing more harm than good. In such situations, an expert business litigation attorney has experience in breach of contract cases and can offer legal representation to clients and businesses.
The environment in the courtroom is tense, and a case can go either way. An expert attorney remains calm throughout the proceedings, not allowing any emotions to sabotage the case, and uses the evidence to win the case in the client's favor.
Are you looking for expert business litigation lawyers? Contact us now and get in touch with one of our legal experts in Southern California. You can even any of our offices. We've got more than 15 law offices that you can visit to get a free consultation.
Why Choose Ehline Law Business Litigation Attorneys?
Ehline Law has had over 3,000 clients over the years and retrieved over $150 million in compensation. Our clients trust us with their sensitive, complex cases because our business litigation lawyers or trial lawyer delivers positive results.
Any business litigation attorney at Ehline Law can use our firm's resources to solve complex legal issues while minimizing client risks. Ehline Law firm has expertise in mediation and arbitration. These are alternative dispute resolution methods that our attorneys deploy to ensure that the cases solve before heading to trial or the courtroom.
Many businesses have concerns over the short-term and long-term tax implications or regulatory requirements when getting settlements or compensations. However, Ehline Law ensures its clients don't have to worry about such things.
Our business litigation lawyers look at all perspectives before accepting a settlement or compensation. This reduces the risk to our clients and ensures a healthy business without any legal problems with relevant government bodies.
Our lawyers maintain a close attorney-client relationship where they keep the clients up to date on any legal matters and progress on the case so that the client has all the information before they make a decision. We recommend settling a legal case outside of court through alternative dispute solutions methods; however, sometimes, the other party won't budge in your best interests, which is why our lawyers are not afraid of taking any at-fault parties to court.
Ehline Law also provides a free consultation, so you don't have to worry about finances. We understand that when business disputes arise, they can be expensive. And therefore, our trial lawyers offer a free case review where they will assess your case and give you a legal opinion. Our trial lawyers are the best, as we've won the "Best Trial Lawyers Award" among many other achievements. Contact us at(213) 596-9642 for a free case review!