California and its Mediterranean-type climate make the state the perfect place to have summer fun. After all, what better way to cool off in the summer than to have a dip in a pool or slide down a waterslide in a water park?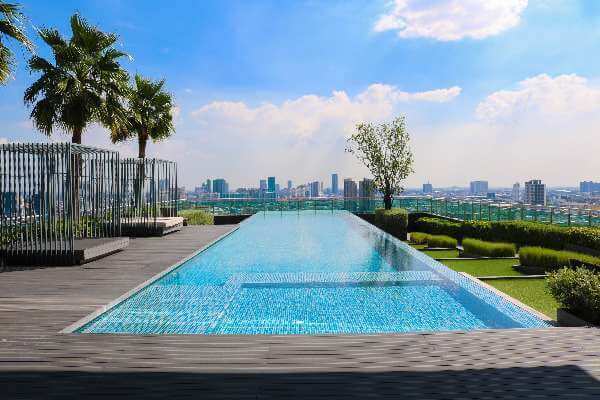 Injured in a public or residential pool area, or drown?
Receive a Free Consultation Today!
With the swimming season's arrival and COVID restrictions reduction, pools and water parks are in full swing. With more than a year of social distancing measures, it is crucial to brush up on pool safety guidelines to prevent any accidents.
Every year, on average, 3,536 people die in swimming pool accidents across the United States. California swimming pool accident attorneys understand the perils of unsafe swimming pool practices and the tragedy of these incidents.
Individuals must take the necessary safety precautions to protect themselves and others.
Unfortunate Hot Tub Incident and the Spa Safety Act
In 2002, a 7-year-old girl, Virginia Graeme Baker, drowned in a hot tub when a powerful suction trapped her underwater, causing her to drown. Her mother became an advocate for pool safety. Due to her efforts, the Virginia Graeme Baker Pool and Spa Safety Act became enforceable in 2008. The act introduces requirements for drain covers, safety vacuum release systems for commercial and residential pools, and more.
Pool Safety Tips
Here are some pool safety tips to help prevent or reduce pool-related accidents and stay up to date on pool safety.
Ensure a Clean Pool
Unintentional drowning is the leading cause of death in California's five or younger children. On average, 31 children aged 1 to 5 drown in pools in California each year. A pool that is not regularly maintained and cleaned can drastically reduce visibility, making it very difficult for lifeguards or parents to see their children drown.
Besides reduced visibility, stagnant water in a swimming pool and the general pool area can lead to the growth of deadly pathogens, posing a severe health risk to children and adults. Algae accumulated on the ground or the diving boards can make the surface slippery, which can lead to slip-and-fall accidents.
Stay Aware and Teach Kids
Water activities, including pool toys for children, are a lot of fun, but if they're not careful, they can slip into the pool without anyone noticing. It's easy for adults to be highly distracted at group gatherings, which can lead to children drowning after slipping into a pool.
Here are some of the things you should consider at a pool party:
Hiring a lifeguard is a great way to let professionals deal with a pool environment and ensure pool and water safety.
Keep tabs on everyone and spend time at regular intervals using a buddy system with other parents.
Nominate an adult and pass the responsibility for monitoring pool activity to them.
Install a self-latching gate. (Consider a self-closing gate on a four-sided fence.)
Leave no child unattended, especially during the swimming season.
Learn to perform CPR so you are trained for backyard drownings.
Keep a first aid kit around at all times to keep children safe.
Keep a rescue tube/life ring to keep kids safe this summer.
Exert Extreme Caution, Exercising Water Safety
No pool is drown-proof, according to the American Red Cross. Limiting horseplay not only applies to children but also to adults too. Steer clear of goofing near a pool or running on slippery surfaces.
It's easy to break your ankle, twist your knee, or receive any other injury from a slip-and-fall accident. Falling on the head also increases the risk of head and brain injuries, which, if severe, can lead to permanent disabilities. While adults are practicing pool safety themselves, they should also teach kids horseplay's dangers and how to properly use pool safety equipment.
Put a Fence Around Your Pool
You may not always be around to supervise your children with work and other commitments. In such situations, a fence around the pool with a lock is a great way to ensure that the kids stay away from the collection when nobody is around. A pool cover is also a great way to let younger children know that it is not playtime, so make sure you put down the pool safety cover when you're not around.
Contact California Swimming Pool Calamity Attorneys Today
Private and public pools provide an escape from the heat of California summers. However, a lack of safety measures and a failure to implement safety standards can put you and your family at risk, even if they are strong swimmers supervised by older children or other adults engaged in active supervision. Although the majority of accidents are avoidable, it is sheer negligence that causes injuries and accidents.
If you or someone you know sustained injuries from a pool accident due to someone else's fault, contact us at (213) 596-9642 for a free consultation on the case. Our attorneys remain committed to providing aggressive legal representation with superior results.