Privacy Policy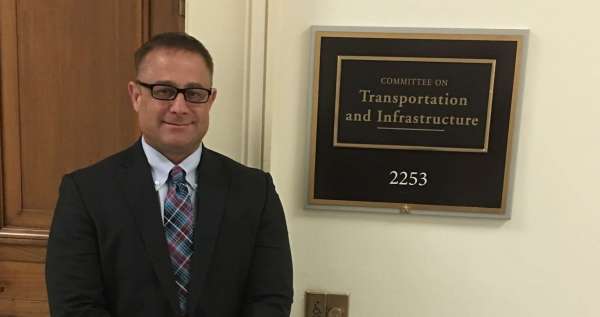 Ehline Law Firm, Personal Injury Attorneys, APLC has determined website users should have access to the information disclosed in our privacy policy statement.
This will enable the site user to understand how information is collected and practices of distribution of the data that has been gathered for the website:
Ehline Law Firm discloses this information about collection and distribution of date to build trust with website visitors and for them to know their information is always safe.
Ehline Law Firm's information and data distribution disclosure statements include:
The collection of personal information, email address and anonymous information collected by cookies.
How the collected information is used by Ehline Law Firm, Personal Injury Attorneys, APLC.
Distribution of collected information.
The website opt-out policy.
Procedures and our policy for correcting and updating information and email addresses submitted on the website.
Procedures and our policy for deleting or deactivating your personal information from Ehline Law Firm, PC database.
Questions about this section of the privacy statement disclosure or any other item of concern in the privacy policy, please send us an email:
Information Gathering and the Way it is Used
Ehline Law Firm gathers information using forms on the website that website visitors fill out to request information about services, practice areas, and Ehline Law Firm announcements. These forms will require the use of their personal data, including name, phone number, address and email address. Ehline Law Firm keeps this information strictly confidential, and no third party is ever provided this personal information of the website user.
The only time that this information is used, is when Ehline Law Firm answers the question the site user specifically asked for, when filling out the form. Ehline Law Firm would never knowingly or willingly provide this information to a third party, without the direct permission of the website user.
Ehline Law Firm uses cookies on their websites, which assigns a "User ID that automatically identifies the site visitor's computer. This in no way collects any type of personal information; the only information that is gathered is anonymous, including the IP address of the website visitor. The only incidence where Ehline Law Firm has any personal information is when a website user fills out one of the online forms, requesting information.
The cookies that are used only gather anonymous information and this is held in the website log files. It is then used in diagnosing problems with the server and to administer the website. At no time is this information shared with a third party by Ehline Law Firm.
Website Survey Information
Surveys on the website may require the website user to fill in their email address for information that is emailed. The website user is not required to use fill out the survey information that can include adding their email address in order to view the website. By filling out the survey and adding the email address can be changed at any time the user determines they do not want to receive future emails from Ehline Law Firm. The opt-out procedure is provided in the disclosure statement.
Data Distribution
Information that is collected on the websites by website visitors filling out the forms or online surveys is confidential and kept secure by Ehline Law Firm. This data that is collected is never shared with a third party and never will be unless the website user grants permission.
Advertisers
Ehline Law Firm's websites have outside advertisers, who display ads on the websites and some banner ads may contain cookies. These are the advertisers' cookies and Ehline Law Firm does not have access to this anonymous data that is collected. No personal information is collected, only anonymous data, such as the visitors IP address.
Opt-Out Procedure
The website user can opt-out at any time, they do not need to fill out their email address on surveys, and will still have complete access to the site. By not filling out forms to request information or services by Ehline Law Firm the site visitor will not be providing any personal information. This is the only way that Ehline Law Firm can collect any personal information.
When the website visitor does not want a "Use ID" assigned to their computer or to provide anonymous information, they can change the settings in their browser to not accept cookies or notify them when visiting websites that user cookies. This is done by going to the browsers FAQ section of help to learn the procedure for Microsoft Explorer, Mozilla Firefox, Netscape or Google Chrome, or any other browser that might be used.
Updating, Correcting, Deactivating or Deleting Information
When the website visitor requires their information updated, corrected, deactivated or deleted, they will need to contact Ehline Law Firm to have their information changed. The personal information of the website user is kept in an internal database. Please email us for any of these issues:
Ehline Law is an award-winning personal injury law firm in California headquartered in Los Angeles. Satisfied clients know our superior injury attorneys have more than a decade of experience winning and maximizing their damages compensation awards. Ehline Law firm's lawyers serve people injured in accidents involving a passenger car, motorcycle, dog bite, bicycle, cruise ship, wrongful death, and physical injuries caused by a defendant's negligence.