Scholarship Winners
---
Learn Here About Past Ehline Law Scholarship Winners And Writing Better Essays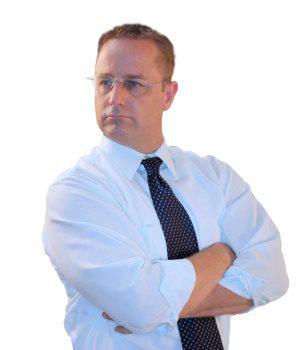 ---
So you are a student, perhaps pre-law, or the law. Now more than ever, you are making the best efforts to study, improve your life, and still be able to eat right and exercise. And none of this is cheap. Schools are very expensive, and whether your degree will help or not remains questionable in this gig economy, right? But you stayed after the task and maintained a 3.0 GPA or greater.
Most of all, you are probably not rich, and possibly even living off of a mac and cheese diet. So you went ahead and started looking for grants, public and private academic scholarships, and ended up on your college or school's scholarships page. Many people, especially students, have limited time to spend entering contests. And when they do, they at least expect it to be a legitimate contest and not a waste of time.
Because of this, we created this section of our site to introduce you to some of our past essay contest winners and help give you confidence in your chances of winning some money to help further your education. For purposes of anonymity will generally do not include the first names of students. But we generally include a photo, a discussion of the contest they won, and the school or academic organization or teacher they study under.
As we are updating our site, we may elect to include PDFs of essay winners. So stick around as gather more information to help aid you in your quest for education dollars.
Winner Of The 2022 Tort Law Scholarship
---
Sadly, many schools are suspect of scholarships by private companies, so we only had few contest entrants in 2022 as many colleges are no longer adding scholarship opportunities to their websites.
Because of this, we only garnered entrants into the tort law scholarship out of our three contests.
Congratulations to the 2022 Tort Law Schloarship Winner – J. Vega – Who Is She?



Testimonial:

"I am grateful to Ehline Law Firm Personal Injury Attorneys, APLC for the opportunity to compete in the essay for torts. Michael Ehline personally took care of me and met with me in private to congratulate me on my writing. He was very attentive and did his best to understand me and become intimately aware of my needs. I am looking forward to working with him again. And I am looking for a personal injury attorney near me, now i know where to go! Thank you for letting me participate in the Ehline Law scholarship." – J. Vega.
J. Vega won handily with her hard-hitting essay dealing with "improving the image of the personal injury profession." Vega attended Cal State Fullerton with a major in psychology. Presently, as a single mother of two, she works as a special education counselor assisting with special needs kids. She takes pride in giving children with extra needs comfort and making them feel amazing about who they are. For example, she helps autistic children embrace and assimilate into the rest of the world. Her focus is on kids with disabilities. Having been involved in a car accident herself in the past, she was dealt a heavy blow by injury lawyers in past in general.
She was quick to identify their seeming tradition for not returning a simple phone call after their client signs on the dotted line. Ms. Vega drilled down deep into the core issues of humanity, and why lawyers need to be taught legal "civics' in their basic and continuing legal educations. Vega is the CEO of the Super Kids Store, which is an organization dedicated to raising awareness of parents in their duties to understand special needs kids.
Vega helps parents understand the strengths and weaknesses of each child. That way each child can be tailor-educated for ultimate future success. Kids Superstore sells clothing and other items to help fund her projects and future endeavors as a special needs counselor. Here is a link to her Super Store Project. Ms. Vega was also entered into our legal training program intern runoff. We believe she may be a great candidate for the California State Bar Law Office Study Program.
---
We are happy for Ms. Vega and wish her the best in helping others. Perhaps we will have her under us this summer? Only the future knows what types of entanglements her involvement with us can lead. But with great writing and humanitarian skills such as hers, we believe we made the right choice.
Are you interested in entering one of our several scholarship programs? Take a look at our local scholarship program here. If you have any other legal questions not related to legal education, contact us online, or call a personal injury lawyer near you at (213) 596-9642.