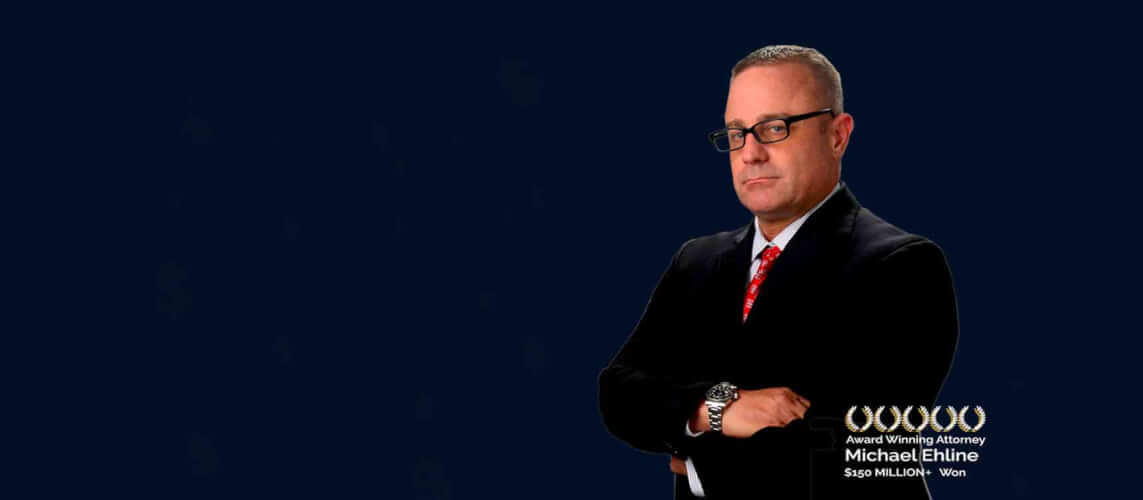 The United States has had many wildfires spurring recently, causing concerns in areas like California and Arizona. These fires have been relentless in their pursuit to turn farms into ashes, burn down houses, and destroy natural habitats causing the extinction of native creatures.
As the wildfire spreads, it threatens thousands of residential and commercial lands and lives residing in those areas.
Has Your Wildfire Insurance Been Denied? Call Ehline Law
Although these wildfires pose a dangerous threat to living creatures and their homes in wildfire-prone areas, companies offering insurance are backing out from disbursing claims regarding natural disasters. Let's look at some startling revelations about California wildfires and why insurance providers are denying claims.
History of California Wildfires
California has had its share of natural disasters and completely destroyed habitats in wildfire areas. The state has seen more than 6,400 wildfires, in fact, which have been recorded in history.
Recent Wildfires
August Complex, which spread through the coastal areas of Northern California, was the largest wildfire breakthrough in the history of the state's natural disasters. It started in August 2020 and spread across over a million acres of land, destroying over 900 structures, including homes, local shops, businesses, and more.
The Dixie is the second-largest wildfire, which took place in July 2021, spreading over 498,000 acres of land and destroying more than 580 structures. Following Dixie is Mendocino, which spread across 458,000 acres of land burning 280 structures to ash and rubble.
Insurance Companies Started Denying Claims
An unfortunate situation took place where insurers started to refuse claims. In 2019, California had a series of wildfire outbreaks throughout the year, which led to structural damages. Those insured went on to file for claims with their insurers, but to their dismay, insurers started to refuse claims.
According to local reports, the 2019 wildfires led to more than $80 billion in damages, but what's more concerning is how insurance providers went on to refuse the claims of more than 350,000 homeowners. Only 33,000 people got some amount of their claims, but they could not renew their insurance policy after getting those claims. This was because the properties were a "wildfire risk."
Facing a wildfire and losing everything, from home to family members, in the wildfire is something that no one should experience or go through. However, acting like how these insurance companies did is highly unacceptable.
According to California law, your insurance company should operate in good faith. If your insurance company handles your case in bad faith, contact an expert California attorney immediately. An attorney looking into lousy faith claims and wrongful death can hold insurance companies accountable and get you the compensation you deserve.
California Bans Insurers Temporarily
With so many wildfires in a year, insurance companies boldly refused hundreds of thousands of claims. Insurance Commissioner Ricardo Lara came to a press conference and said that the insurance companies must face a ban on not renewing policyholders' insurance policies.
California regulators and the Department of Insurance banned insurers from avoiding an insurance crisis in the country.
In 2018, the California Department of Insurance passed a law requiring the insurer to renew policyholders' plans by one year automatically. Before this, insurers had to provide coverage to only those policyholders who went on to have a total loss from the wildfire. However, the new law requires insurers to provide coverage and additional living expenses to all policyholders, regardless of their loss.
The personal insurance federation management stated that there would be a consensus on what a catastrophic wildfire in California is. The state faces several wildfires annually due to rapid climate change.
Such incidents have led to new studies on wildfires and how insurers and reinsurers can better their underwriting. Climate change has led to uncertainties in an insurer's business model, and they are now studying how to incorporate these changes into their insurance plans.
The Insurance Industry Crisis in California
Insurance companies calculate premiums according to many factors, but in California, where many places have fire risk, the insurers charge higher premiums. Those living in such areas need insurance for their properties as these are unavoidable natural disasters, and insurance premiums are getting ridiculously high.
Insurance premium payments are not the only concern of residents in these areas. Residents without insurance coverage to rebuild their homes now have to get a state insurance plan. One such policy is the FAIR or Fair Access to Insurance Requirements plan.
An insurance agent works with local communities in the area to get them insured against fire breakouts in the state to protect them in case of wildfires, including related burns and scalds.
We recommend sticking with an insurance provider, but if you're not getting any coverage or the premiums are too high, you can consider getting a California FAIR plan.
A California Fair plan will protect your home from wildfires. Still, unfortunately, the program does not cater to theft or any liability, as a comprehensive policy could burden the insurer.
It is the last resort for protecting your family and property against wildfires in high-risk areas. Our burn injury lawyers in Los Angeles have vast experience in this area of legal representation.
Homeowners Insurance Is the Least of a Californian's Worry
We've seen how insurance providers refuse to renew claims; however, the housing crisis is more concerning than an insurance crisis. California is getting expensive, and those who can not afford to live in the state's cities decide to move to the outskirts, areas with high fire risk.
Fire risk areas are pushing premiums higher, and most of the policyholders have gotten the FAIR plan. This is an insurance policy that should be the last resort.
However, there is no permanent solution as dealing with wildfire risk is expensive for everyone, individuals, insurers, and the state.
Our California Lawyer Can Help You with Your Insurance Company!
If you're a business owner or a resident facing fire damage claims refusal, contact us at (213) 596-9642 and speak with our expert homeowners insurance lawyer today!
Ehline Law provides legal representation to those injured or who have lost their property and are struggling with their insurance providers. We will help you file a lawsuit against the insurance provider and get you the compensation you deserve. Contact us now and get a free consultation today!