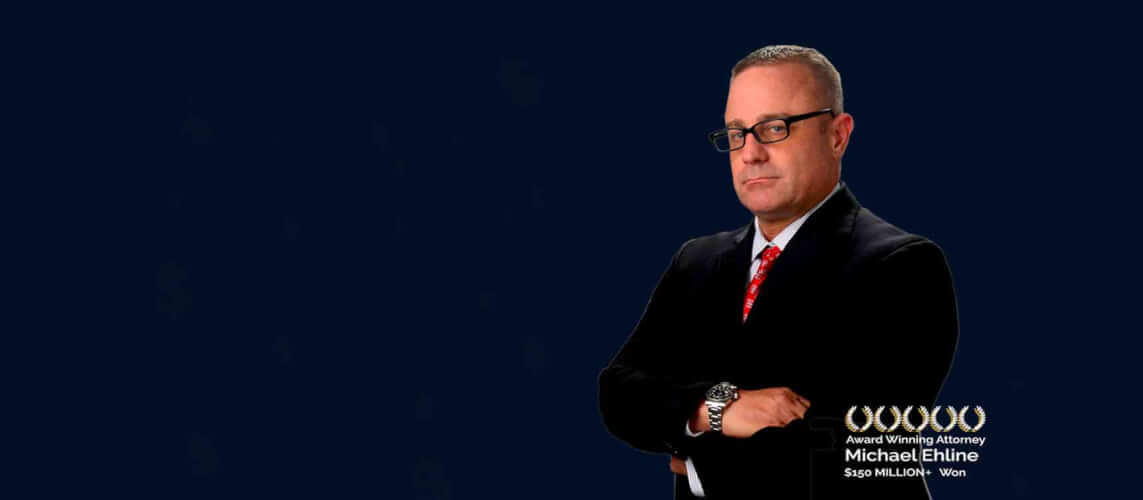 If Assurant has denied your disability insurance claim, we will help you fight back. Call Ehline Law Firm Personal Injury Attorneys for legal representation, and we will help you get your disability insurance benefits with our aggressiveness.
Ehline Law Firm's lawyers have successfully secured millions of dollars for our clients in denied insurance claims, and we want to add your success story to our millions of testimonials.
Ehline Law is an award-winning personal injury firm in Los Angeles with superior insurance injury attorneys who have several years of experience winning and maximizing their Los Angeles insurance claim awards against insurance companies like Assurant, and the like, who want to dupe you.
What You Need
Rest assured, we know how to pressure Assurant insurance company and other insurance giants to pay you your entitled compensation. We want to ensure that no matter what disability insurers say, they must treat you with dignity and respect while delivering the insurance benefits for your legitimate claim.
Call us today if you think Assurant is treating you unfairly or unethically at (213) 596-9642, and an expert lawyer will help you.
Disability Insurance Claim Denial
Disability insurance may be your only source of income when you have a condition that does not allow you to work. However, some insurance companies want to deny your disability claim even if it is legitimate. With legal help, you can overturn the insurance denial and receive compensation if you work with a compassionate attorney who can help you claim maximum benefits, even if Assurant's insurance company denies your initial claim.
If your insurer improperly denied your disability claim under California law, you can bring a bad faith claim for policy benefits. We are ready to help you with your case and answer any questions about your insurance policy or denied insurance claim.
We can even meet with you anywhere you want to discuss your insurance claim. Our lawyers are helpful, kind, and professional with any questions or assistance you need. Why does Assurant deny disability claims?
Establish an attorney-client relationship with us now and get a maximum disability insurance claim to help pay for your car payments, medical expenses, mortgage, and other bills in line with disability insurance policies.
Working with an expert Ehline lawyer makes the appeals process more accessible, even if Assurant has previously denied your claim because lawyers with experience in disability denial cases know the systems and processes that may help you succeed in receiving benefits.
Ehline Law's professional legal team has successfully appealed many denials and may be able to help you appeal your claim and receive compensation.
How Disability Becomes Denied
You must claim disability compensation with an insurance company or a government body. While the claims procedure differs per company and agency, the majority are complex. Most claims consist of lengthy paperwork in which you must demonstrate how you became hurt and why you cannot work. Claims may be highly complex, as even a minor error might make insurers deny your claim.
Assurant Tactics In Denial of Disability Insurance Claims
Assurant and giant insurance companies may use shady tactics to deny or delay a disability claim and other benefits using a familiar insurance policy playbook. They may argue that the payouts are less than what the policyholders deserve. These taskmasters may assert insufficient evidence exists to review a disability claim appeal. They may use biased physicians to support their bogus disability claim denials. These insurers may also ignore your primary care physician and specialists' opinions that support your claims.
Insurance companies like Assurant may try to frustrate you, hoping you will give up your benefits. They have used these tactics to force several victims to give up their disability insurance claims. If Assurant has tried one or more of these tactics on you, they may be trying to deny your insurance claim fraudulently.
Here are some of these tactics:
Asking you repeatedly to provide more and more seemingly unnecessary documentation that they already have or similar;
Making your medical evidence, disability, or entitlement to insurance benefits seem false or insubstantial enough as evidence even if the medical reports say otherwise;
Having your claim denied on the grounds that your claim only has "subjective" evidence supporting it, even when the insurance policy does not require "objective" evidence;
Requesting "independent" medical reviews from unqualified doctors or other individuals to stagger your claim;
They knowingly delay the process and ask you to come back on a disability insurance claim.
Appealing Your Assurant Disability Denial
After determining the reason for your denial, which they detail in your denial letter, you may begin developing your appeal. That will include demonstrating to Assurant that you require the coverage sought with more exam results, witnesses, and other evidence of the crash's damage.
The majority of California workers must appeal before bringing a civil claim if necessary. Nonetheless, your case might wind up in court. Fortunately, an Assurant disability rejection attorney in Los Angeles can assist you with both stages. While Assurant may believe you would surrender and attempt to live without your disability benefits, you and your family members require them. Call a professional Ehline Law Attorney to fight for you against Assurant insurance company.
Call an Attorney for Assurant Disability Denial in Los Angeles
If you filed a valid disability insurance claim and Assurant avoids payment or filed a claim denial, you may need some legal help. We know how difficult it can be to reason with giant insurance companies, and we're ready to help.
Not sure where to begin? Ehline Law offers free consultations, during which a lawyer for Assurant disability denial in Los Angeles can give you more information about your case and prospects before you begin. Just give us a call at (213) 596-9642 or complete the online contact form.
There Are Deadlines. Do Not Delay!
If you're dealing with a denied insurance claim from Assurant, we urge you to take action. Do not delay! All insurance claims have deadlines you must meet if you hope to collect the insurance benefits the insurer owes you. Call us today at (213) 596-9642. Our legal team will treat you with the dignity you deserve while fighting relentlessly to secure the insurance benefits the insurance carrier owes you.
Schedule a Free Consultation With Assurant Disability Claims Denial Experts Today
If you have questions, call us. Lawyers write insurance policies, so sometimes, it takes an expert, well-read law firm to interpret the terms of the policy and implications for policyholders. We will assist you in deciphering your
Assurant insurance policy, whether it be a long-term disability insurance policy, short-term disability insurance policy, health insurance policy, life insurance policy, accidental death, and dismemberment policy, or long-term disability insurance policy. Call today for a free consultation: (213) 596-9642.