If we don't win, you don't pay.
Speak to the Attorney.
Born to serve.
633 W 5th Street #2890
Los Angeles, CA 90071
(213) 596-9642.
2323 S. Voss Rd, Suite 244
Houston, TX 77057
(832) 592-1260.
Date Modified: September 8, 2023
We offer legal advice and representation for many Los Angeles insurance coverage claims, including homeowners insurance and disability benefits. If you or an individual member of your family need help, let us protect you.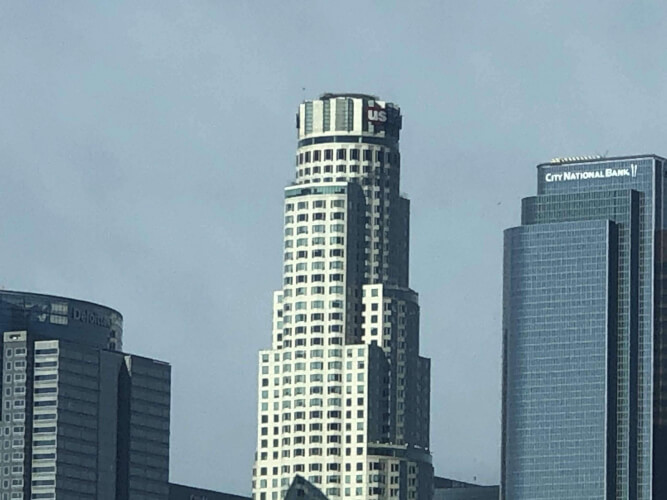 Why Choose An Attorney-Client Relationship With Our Personal Injury Law Firm?
We communicate and educate our clients, treating them as part of our extended family. We are insurance claim experts, no matter the situation you need us to handle. Overcoming automobile insurance defense tactics is our forte.
Our Los Angeles, CA, personal injury attorneys are famous for helping clients find insurance coverage despite a valid claim denial.
We Hold The Insurance Company Accountable In Your Individual Case!
A denial letter from your insurance company may appear to be the end of the road for your claim, as they thwart your coverage attempt. Our experience indicates insurers may refuse to extend insurance coverage.
They'll defend, incorrectly interpreting insurance policy wording, even under guidelines outlined in their files! They aim to close their file and leave your Los Angeles insurance claims without coverage.
Insurance coverage denial letters from insurance companies are usually very formal and definitive. Language from your policy may form a basis for their decision.
Your average insurance attorney won't know information that might constitute the right choice. We unravel this problem, using the complete facts to force insurance coverage under the contract.
We know California insurance regulations. You don't have to be concerned about dealing with large insurance firms or piles of paperwork. If your insurer refuses to pay you, we will battle them.
Do you live and work in the Los Angeles area? If so, you know how often accidents and insurance coverage disputes occur within city limits. I wrote this page to help mistreated insurance claims victims learn more information over the internet.
I am Los Angeles insurance law attorney Michael Ehline. I have decades of experience as a LA paralegal and lawyer. For over 30 combined years, my law firm's consumer attorneys have won multi-million dollar verdicts and settlements when legitimate claims are denied. We understand that Southern California insurers do refuse to help their insured, pretending they filed illegitimate claims.
Unfortunately, many Los Angeles County coverage disputes are not everyday fender benders, bumps, and bruises from accidents. Instead, many involve severe injury or death to innocent victims via no fault of their own. In addition, survivors may have no means to provide support while navigating insurance coverage disputes.
All individuals can click our contact form and read our simple terms. Or use your phone by dialing (213) 596-9642 to ensure your rights are protected.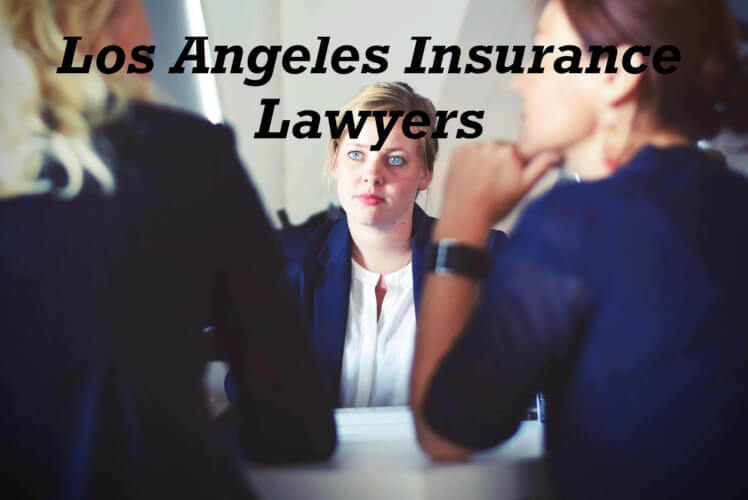 WE TAKE ON LARGE FORTUNE 500 COMPANIES AND WIN
Insurance companies are in the business of making money. They may resort to unethical tactics such as wrong claims denial or excessive delays. The Ehline Law Firm can assist you in determining whether you need to take legal action.
We've defeated big insurance firms from across the pond and around the world, including:
Anthem Blue Cross
Blue Shield of California
Kaiser Foundation Health Plan
United Healthcare
Lloyds of London
CIGNA
Aetna
Mass Mutual Life
Blue Cross Life & Health
Allianz Life Insurance Company of North America
Prudential Insurance Company
Health Net of California
New York Life Insurance Company
Metropolitan Life Insurance Company.
RESULTS-ORIENTED RECOGNITION AND FEATURED SUCCESSES
MILLIONS RECOVERED – Ehline Law Firm has won victims and others more than $150 million, including managed care companies and sizeable commercial excess carriers. The message is clear; we fight for all types of injured victims. Do you stand in an unfair position?
Accept Any Policy Holder – Our clients have included united healthcare workers with ruptured discs and day laborers denied liability benefits for surgery and medicine.
Free Consultation – We provide a free consultation to earn your trust and best represent your interest. When insurance coverage is denied, you deserve help filling in the blanks.
Contingency Fee Benefit – We charge no fees unless we recover a settlement or lawsuit/verdict payment. This "no win, no fee" promise benefits any injured plaintiff.
Advance Costs – We won't hesitate to advance any reasonable cost intended to prove your insurance coverage obligations. We'll cover the investigation, filing fees, litigation expenses, mediation, and trial till the plaintiff achieves the final resolution.
Over 30+ YEARS OF COMBINED LEGAL EXPERIENCE
We employ seasoned specialists that have spent their lifetimes assisting insurance policyholders.
DEDICATED TO HELPING INSURANCE POLICYHOLDERS
The insurance companies are concerned with their financial bottom line; we, conversely, are concerned about affording insurance coverage.
Client and Peer Acknowledgement
Multiple Thomson Reuters Super Lawyers Rising Star Awards
Recognized by Best Attorneys of America
Revered by clients on Yelp! and Google My Business.
MARTINDALE HUBBEL GOLD RATED®
The nation's most renowned AV rating attorney directory has given us a top peer ranking.
LEGAL RESOURCES, COMMUNICATION, GUIDANCE
We keep clients informed. We answer all inquiries to the best of our ability in and out of court.
EXPECT UNSURPASSED INSURANCE INSIDER KNOWLEDGE
Michael Ehline used to sell auto insurance for Survival Insurance and a few others. Our prompt team has the education, credentials, and resources to deal with bogus insurance company stall tactics against the policyholder.
CONVENIENT LOCATIONS
We have over 15 convenient meeting places in Southern California alone. We'll come to plaintiffs 24/7, or you can come to Beverly Hills, Sherman Oaks, Santa Monica, El Segundo, Glendale,
Reasons for our success against insurers
Ehline Law Firm offers understanding, excellence, and a high-quality service experience.
We have handled hundreds of high-value Los Angeles, CA, cases in the interests of our clients.
Our assistance could get you the insurance compensation you are entitled to receive. Discover what makes our Los Angeles personal injury attorneys better for your kind of problem.
Common Examples of Insurance Bad Faith in LA?
Simply put, insurance companies must enter negotiations in good faith when performing contracts and follow California law. Companies are not allowed to violate the terms of their agreements by acting in contradiction to them or seeking to avoid policyholders' rights as guaranteed by law. Individuals who work in the insurance industry and want to understand legal rights and duties should visit our site for further information.
Bad faith acts occur at any level of insurance, including personal and commercial policies. The first step in determining whether bad faith has occurred is looking at the policy wording; it might be tricky. Even if a policy contains ambiguity, you may prevail if a reasonable expectation of insurance coverage exists when you bring your benefits dispute.
Why Do Insurance Companies Deny Claims?
Insurance companies are cautious to ensure that the amount of money granted to a claim is not used up, and they will not pay out as much as they would if the claim were denied. Insurance agencies and organizations are for-profit businesses. It's no wonder they aim to profit while lowering costs.
Our Los Angeles Bad Faith Insurance Lawyers Hold Insurance Companies Accountable
Insurance plans intend to afford customers greater peace of mind. If your carrier denied promised coverage, consider hiring a bad faith insurance lawyer to conduct litigation. Ehline Legal navigates complicated legal issues involved in the case anywhere in Los Angeles. We'll also determine the necessary action to get your money back.
We understand how insurance negotiations work. Year after year, we've helped others get paid a fair settlement offer from their insurance carrier or third-party service provider. Interested people may contact us at losangeles@ehlinelaw.com or call 1-888-400-9721. Never settle without doing some research. Meet with us to discuss any type of breach.
Getting Policyholders Benefits, They're Entitled To Obtain!
With over 30 years of combined experience, Ehline Law is a well-known law practice that concentrates on insurance denials and bad faith. Ehline Law takes on cases where insurance policyholders' claims are denied, with no coverage afforded.
We specialize in serious issues where others fail. We take vigorous steps to win big with the application of pressure. Insurance companies alter their approach to get out from under the Sword of Damocles effectively our lawyers create.
More About Lead Counsel, Michael Ehline
Mr. Michael Ehline has built a reputation as a top California lawyer in bringing class actions and individual insurance "bad faith" claims against insurance companies.
Mr. Ehline has represented policyholders in various matters, including health insurance, disability insurance, and property insurance. Daily Journal and California Lawyer have listed him among California's elite lawyers.
If your insurer denies you – Call Ehline Insurance Law Firm. Get a Free Consultation
View More
HEALTH INSURANCE
DENIAL
LIFE INSURANCE
DENIAL
LONG TERM DISABILITY
INSURANCE DENIAL
Areas of Practice
Insurance Bad Faith
Insurance Class Actions
Health Insurance
Long-Term Disability Insurance
Unfair Business Practices
Commercial Claim Denials
Annuities Fraud
Answers to Insurance Law Questions
Do you seek legal advice for the best protection against injury claims when insurance refuses to pay? Do you want a total return on premiums paid? Are you hesitant to navigate your health with your boss when disabled or in a sick state? We handle all these problems.
Should I Speak With an Insurance Representative Without a Lawyer?
Never discuss your claim over the phone. The adjuster will ask you loaded questions and record conversations. They hope you'll lose your temper or say something stupid on tape when you respond. We'll review your selected insurance policies. We'll call or email the insurance office on your behalf.
Is An Insurer Allowed to Investigate My Claim?
The law allows insurers to investigate suspected fraud. If you feel harassment is causing unfair consequences, contact legal aid.
How quickly must an insurer payout on an approved claim?
Insurers must offer payments or initiate an approved claim as quickly as possible but within thirty days after the claim is filed.
Reasons for our success against insurers
Our Southern California insurance lawyers offer high-quality service by handling high-value insurance coverage claims with integrity. Your free consultation is the first step.
What Damages Can I Get Against My Insurer?
In addition, some clients remain entitled to contract damages, including emotional distress and punitive damages, when insurers refuse to act in good faith by providing coverage.
Schedule A FREE CONFIDENTIAL CONSULTATION With a Lawyer in Los Angeles, California
Simply acknowledge that communicating with Ehline Law Firm Los Angeles, CA, doesn't establish you hired our lawyers through this website. The attorney-client privilege does not protect any information supplied, and we are on our way.
Contact An Insurance Dispute Lawyer in Los Angeles, California, Today!
Your search to connect with a Los Angeles insurance lawyer has ended. If you have a disability that prevents you from traveling, we're ready for an appointment at your work, hospital, or office. We'll come to any place today at no cost after we've received your call or email.
Call for a free consultation: (213) 596-9642. You can also use our website to contact us remotely and leave an email from outside Los Angeles. We're ready to lead all current insurance claim situations. We can solve any Southern California insurance benefits issue. "We make it happen" because that's what you deserve. Contact us right away.
Michael Ehline is an inactive U.S. Marine and world-famous legal historian. Michael helped draft the Cruise Ship Safety Act and has won some of U.S. history's largest motorcycle accident settlements. Together with his legal team, Michael and the Ehline Law Firm collect damages on behalf of clients.
We pride ourselves on being available to answer your most pressing and difficult questions 24/7. We are proud sponsors of the Paul Ehline Memorial Motorcycle Ride and a Service Disabled Veteran Operated Business. (SDVOB.) We are ready to fight.