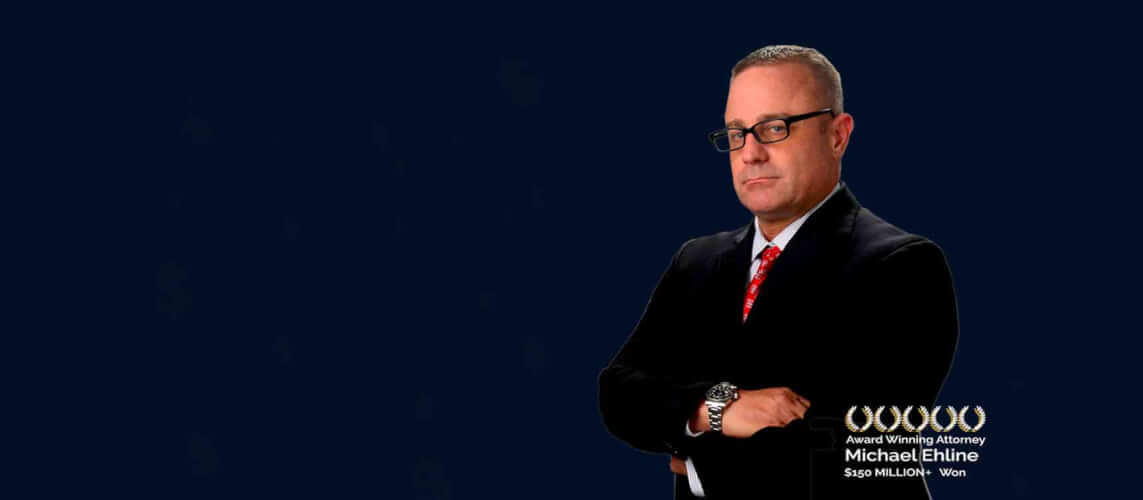 You may have heard about insured individuals faking their accidents, getting false medical reports, and getting witnesses involved to get a statement to get insurance claims.
This is an act of insurance fraud that is a serious crime and can get you in a lot of trouble. But what about insurance companies? Our superior Los Angeles insurance litigation lawyers know how individuals commit insurance fraud but are insurance companies also indulging in such acts?
Insurance companies are the wolves in sheep's clothing. The company takes premiums from individuals creating a disparity of power.
They can then give their policyholders a claim or deny it. However, there is a law that stabilizes the disparity of power among insurance companies and policyholders.
We Can Fight Insurance Companies Under California Bad Faith Law
California law and the code of conduct understand the position of power an insurance company is in and, therefore, have established specific rules and regulations to ensure that the insurance company does not abuse this power.
You may have heard of cases where individuals who have been paying premiums on their insurance get their insurance claims denied without any proper explanation. It is unfortunate, but this is the type of exploitation insurance firms are notorious for.
To ensure that an insurance company does not abuse the insured or their policyholders, California law requires insurance companies to act in good faith. Suppose a policyholder files a valid insurance claim within policy limits. In that case, the law requires the insurance company to hold its end of the insurance contract by paying the personal injury claim to the individual.
However, even with this law in motion, many insurance companies sometimes engage in bad faith practices where they deny the insured their claims. If an insured feels that the insurance company is acting in bad faith, according to the bad faith insurance law, the insured can file a lawsuit.
This process helps hold the insurance company accountable for their bad faith actions.
Signs That Insurance Companies Are Acting in Bad Faith
By law, insurance companies have to act in good faith. However, that is not the case all the time.
Here are some signs to look out for to help you identify if the insurance company is acting in bad faith.
The insurance company denies claims without proper investigation of the case by the insurance company.
The insurance company uses its rules to its advantage to disprove claims. This could mean intentionally meddling with data.
Claim denial without any valid reason or a reasonable explanation
If you notice such signs while dealing with your insurance company, don't waste any more time and get in touch with an experienced insurance lawyer in California to deal with your insurer and file for a bad faith lawsuit.
First-Party VS Third-Party Bad Faith Insurance Claims
There are two types of claims; first-party insurance claims and third-party insurance claims.
A first-party claim is when the insured files for a claim to get compensation from their insurance company for any damages or loss from a car accident or any other incident.
Many disputes arise when the insured goes to their insurance company for a valid claim but gets denied without any explanation leading to first-party bad-faith insurance claims. By law, insurance firms must act in good faith and expedite valid claims where necessary.
A third-party claim is when a third-party insured file for a claim to get compensation from your insurance company for any damages or losses to them. This may be due to an accident that you were part of. In such cases, insurance companies must protect their policyholders and act accordingly. However, the situation is never as pleasant as it seems.
Third-party claims can complicate things if your insurance company acts in bad faith. Although the insurer's duty must protect their policyholders, they deny the insurance claim of the third party. This can definitely impact you as in California, the third party can not sue the other party's insurance company for not processing claims, but they can sue the party directly for any damages or injuries due to them.
In such cases, the insurance company is responsible for protecting their own policyholders by processing third-party payments if they initially acted in bad faith. Bad faith claims can affect you personally as the other party can sue you, which taints your personal record.
Filing a Bad Faith Insurance Claim
Insurance firms must act in good faith and fair dealing with their policyholders. If you feel that your insurance company is not following the rules within the insurance policy or acting in bad faith, submit a bad faith insurance claim.
Follow the steps below to file insurance bad faith claims or lawsuits successfully.
Review Your Insurance Policy
You should request your insurer to give you the insurance policy for a quick review. You're looking for what the insurance policy covers and whether your claims align with it.
Collect Documents
You need to prove that the claim is valid and within the insurance policy's boundaries. Gather relevant documentation and evidence like pictures, receipts, medical records, etc.
Stay on Top of the Claims Denial
When an insurer denies a claim, keep copies of the claim form and your conversations with the insurer. Send all the details to the supervisor at the insurance firm and ask them to look into the matter politely. Tell them you will file for an insurance bad faith claim if you do not get the compensation you deserve.
File a Complaint
You can file a complaint within 60 days at the State Department of Insurance if the insurer refuses to reverse the claim denial or give you compensation. At the same time, you can seek legal help from bad-faith insurance lawyers and hold your insurance company accountable for bad-faith insurance.
Secure Compensation from Your Insurance Company with Ehline Law
Ehline Law is a leading Los Angeles personal injury law firm with extensive experience in dealing with insurance firms. Our lawyers maintain a professional attorney-client relationship and keep our clients up to date on their case and claim progress. We work on a no-win no, fee basis meaning you don't have to pay us unless we win.
We have given legal representation to more than 3,000 successful clients with millions in recoveries. We can help do the same for you by assessing your case, determining your claims, and dealing with the insurer.
Contact us at (213) 596-9642 and get a free consultation today. Our attorneys will listen to your legal problems and give you formal legal advice free of charge without obligation. Call us now or visit any of our law offices across California for more information.