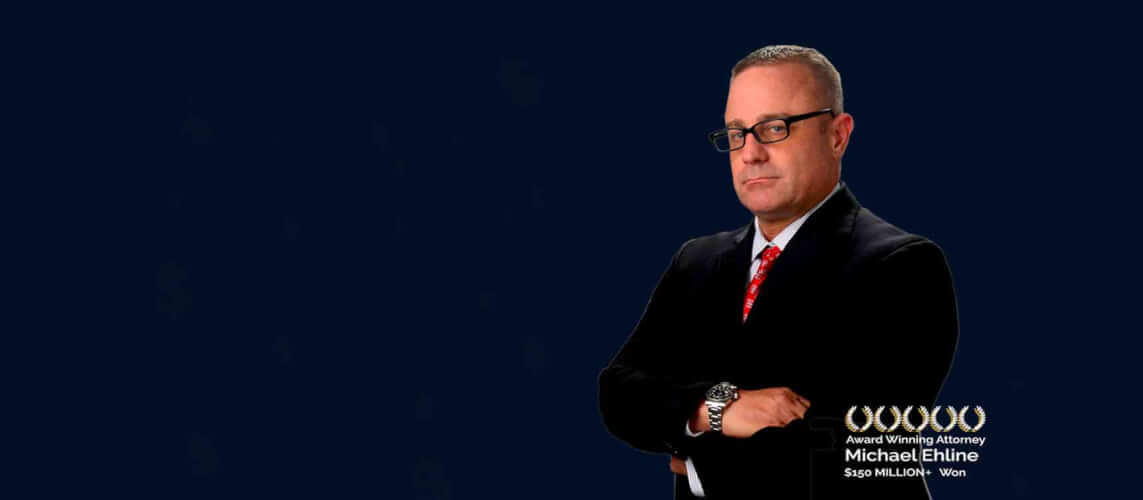 You may already know how the insurance industry operates; however, are you aware of the various forms of auto insurance?
Knowing the various types of auto insurance and their coverages is vital in finding the correct policy for you if you are shopping for auto insurance. I am California injury lawyer Michael Ehline.
Below I'll explain how auto insurance works to cover damage in connection with an auto accident for beginners. In the end, I'll explain how our Los Angeles car accident and motorcycle accident lawyers can help you with your insurance claims.
Here are some of the most common types of auto insurance and what they cover, and how they work.
Understanding the basic types of benefits and how much car insurance coverage pays for a crash can be beneficial if you have never purchased vehicle insurance.
You'll purchase it through a licensed insurance agent. If you are a pedestrian run over by a hit-and-run driver, you may be covered under your homeowner's insurance policy.
Various kinds of coverage are included in a single-vehicle insurance policy. It remains critical to understand each one from different insurance companies. Luckily, car insurance is not as complicated as it may appear when purchasing collision insurance to provide bodily injury coverage to pay for an uninsured driver.
When you buy an auto policy, you choose the optional coverages you want and how much of each type of coverage you want. Nevertheless, your state's legal requirements for the minimum level of coverage you must have are likely to apply, so you won't be able to buy anything less than the minimum needed coverage limits.
Medical Payments Coverage
Medical expenses after a car accident can be quite costly. Irrespective of who is at fault, medical payment coverage may help pay for medical costs incurred due to the covered accident.
Liability Insurance
Most states in the United States require liability coverage as a legal requirement to operate an automobile. Liability coverage can assist pay for injuries and property damage to other parties for which you are legally accountable as a result of the accident.
Drivers are mandated by law to obtain at least the state-mandated minimum amount of liability coverage.
There are two parts to liability coverage:
If you cause a crash, bodily injury liability can help pay for expenditures linked to another person's injuries, including surgery.
Property damage liability insurance can assist cover the damage costs of causing harm to another person's property while driving someone else's car, including structures and buildings.
Collision Coverage
Collision coverage may insure damage to your car as a result of a collision with another vehicle and assist in repairing or replacing a covered vehicle.
Uninsured Motorist Coverage
Uninsured coverage from an insurance company may protect you and your vehicle from uninsured drivers and hit-and-run collisions. This policy is sometimes combined with underinsured motorist coverage.
Comprehensive Coverage 
Comprehensive insurance might provide additional coverage in the event of a collision with another car. It may assist in compensating for damage to your car caused by events other than crashes, such as certain weather events, vandalism, and animal accidents.
Personal Injury Protection Insurance
Personal injury protection insurance (PIP) may pay for some medical bills and lost wages because of a covered accident. Additionally, based on the insurance policy's limitations, personal injury protection can pay up to 80% of medical or other expenses resulting from the covered accident.
Underinsured Motorist Coverage 
Numerous drivers opt for the bare minimum of liability coverage to save money, but this may not be sufficient. Underinsured motorist insurance may protect you during your ride in case of an accident with a motorist whose insurance is insufficient to cover the expenses or costs.
Gap Insurance
Since the value of a car depreciates quickly, an insurance policy settlement may not be sufficient to meet the loan's cost. After the total loss or theft, gap insurance may assist selected drivers in covering the amount owed on one's car loan.
Towing Coverage and Labor Insurance
Towing and labor insurance, accessible if you already have a comprehensive auto insurance policy, may compensate you for tow and labor charges to fix your car.
Rental Reimbursement Insurance
Even renting a replacement vehicle can be underwritten if you decide to pay the premium. It can be costly to figure out how to travel around following an accident. If your automobile cannot be driven after an incident, rental reimbursement insurance might help the covered driver pay for a rental car.
The insurance you carry depends on the applicable coverages and exclusions.
Classic Car Insurance 
Classic vehicle insurance offers specialist coverage tailored to the specific demands of collectors of classic and vintage automobiles. Determine whether traditional car insurance is appropriate for you.
Finding the Best Coverage Options or Auto Insurance Policy for You
Many states have specified minimum liability coverage requirements that drivers must adhere to. These requirements are denoted by three digits, such as 25/50/10 for liability insurance.
The number 25 indicates the maximum amount awarded for one person's bodily injury liability per accident is $25,000 in this example. The second number refers to the actual cash value that can be paid out in the case of an accident. The third section deals with the maximum payments for uninsured motorist property damage.
While state minimum coverage may help you save money on your premiums, it may also put you in a financial bind if you are at fault in an accident. You are responsible for the difference if you crash and the damages exceed your insurance limitations. Furthermore, state minimum coverage may not include medical payments, PIP coverage, or coverage for damage to your car.
To round out your insurance, you might want to consider purchasing more significant liability limits or full coverage and adding additional optional coverages. Shopping around and comparing different coverage kinds and costs offered by other providers is one of the most excellent methods to get the right policy.
You can speak to qualified insurance agents from an insurance company or a customer service representative about your coverage needs and receive prices for different levels of coverage.
What Is the Best Auto Insurance Company?
The ideal comprehensive and collision coverage insurance company for each driver is different. Certain drivers may seek out a wide range of discounts, while others seek out specific coverage alternatives, and still, seek out the lowest possible rate.
Knowing what variables and deductibles are most important to you is frequently the first step in locating insurance coverage that meets your requirements. Once you've identified these characteristics, you may compare quotes from multiple carriers to obtain the auto liability coverage and services you want at a price that matches your budget.
Final Verdict: Different Types of Car Insurance
If you don't already have auto insurance coverage, you should get it as soon as possible. Get a free quotation for the forms of automobile insurance outlined above to ensure that you're covered in the event of an accident by our insurance law attorney experts.