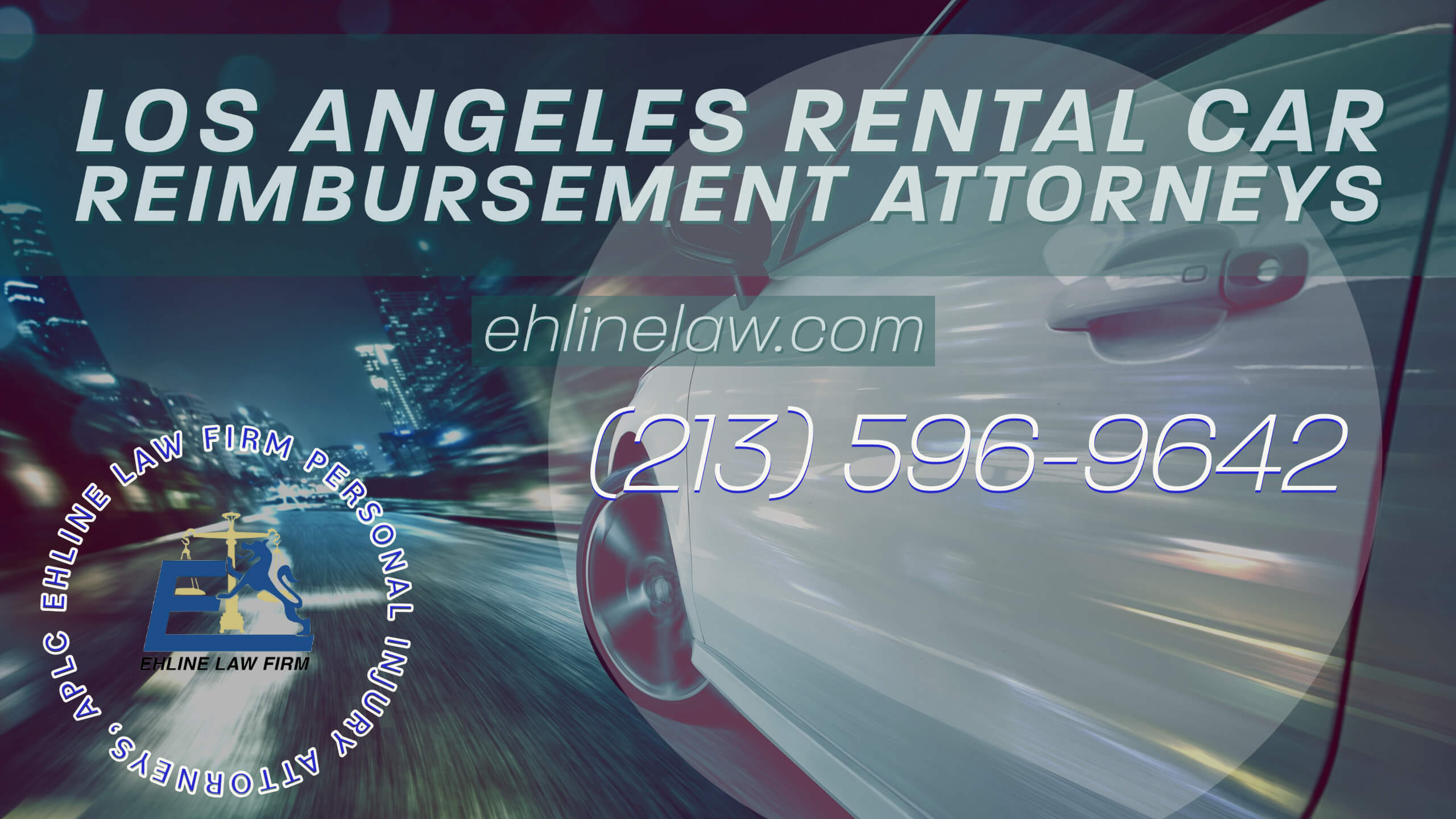 [Page Updated 9/22/2001] Have you been in a car crash that led to a complete breakdown or theft of your car? Will your insurance cover replacement rental costs during the needed rental period? Did you know your own credit card company may cover renting a car?
Rental car insurance or rental car reimbursement coverage is offered by your own auto insurance company or at-fault driver's insurance company. While your car is at a repair shop, insurance coverage is available for your daily use of a vehicle.
A rental car company often supplies the car due to rental reimbursement or rental coverage under your current policy.
Below, our top attorney, Michael Ehline, will answer this common question and give you some tips on purchasing the right coverage so you can obtain compensation for a rented vehicle from your adjuster.
Does an Insurance Company Pay for Your Rental Car Following an Accident?
Rental Car Insurance Options by Insurance Providers
Does Your Personal Auto Insurance Offer Rental Coverage?
If your car did get damaged due to another driver's negligence, then the other driver's insurance company may have to pay your rental car costs for a specific length of repair time. A rental car is a replacement vehicle when your own vehicle is unavailable, usually while yours is repaired. The liability coverage is on the insurance company of the driver who is at fault.
You should have this agreement in the insurance policy with your insurance company. Medical payments coverage and personal injury protection may help pay for medical bills due to a covered car accident.
Depending on the insurance policy with your insurance company, your insurer can also get you a rental vehicle for the period of repair, with the liability coverage laid on the insurance provider instead of you having to go through the trouble of renting a car by yourself. Just keep in mind that not all insurance policies contain rental car coverage.
Most rental companies have links with insurance companies to which they provide their car rental service. If you are filing a claim with your own insurance company, the insurance company will only cover the cost of a rental car if you paid a premium to include rental reimbursement coverage in your policy.
Most policies have a dollar limit for rental payments, so check your policy. Ensure that there is a clearly stated rental car insurance coverage included in the policy. If your car gets totaled, many companies will pay for your rental as a courtesy, but they are not required to do so.
If you don't currently have insurance, you'll need to at least buy liability coverage from the rental company before you hit the road.
That's because liability coverage for all drivers is a requirement by law in most states. But, it would be best if you considered buying personal auto insurance.
Rental Car Insurance Options by Insurance Providers
Rental coverage within a personal auto insurance company put extra rental car insurance offerings into four sections:
Liability Coverage
Collision/Loss Damage Waiver
Personal Effects Coverage
Personal Accident Coverage
Liability Coverage
Liability coverage is to help protect you if you injure someone or damage their property while driving. If you have comprehensive and collision coverage with your own auto insurance, you may not need to buy extra rental car liability insurance coverage from the agency.
All you will need is to make a claim. Your insurance agent can help you review your coverage, so you can set the liability limit that's right for you.
Collision/Loss Damage Waiver
A collision/loss damage waiver (also known as an LDW or CDW) isn't technically insurance. If you damage the rental car, this waiver may help cover the cost of repairing it. The waiver typically does not cover damage from speeding or driving on unpaved roads.
A collision damage waiver may duplicate your existing coverage if you have collision and comprehensive coverage on your own car.
However, if you've dropped collision or comprehensive coverage from your policy and you don't purchase the waiver, you would likely have to pay out of pocket for damage you cause to the rental car.
Additionally, a rental agency could charge you for the "loss of use" (lost rental income) while the vehicle is in the shop getting repaired. Your own auto insurance policy typically won't reimburse you for that.
Be sure to read your car rental agreement carefully to clarify what kinds of charges you could incur if you were to damage the vehicle.
Personal Effects Coverage
Personal effects coverage may help cover your personal belongings, such as your laptop or clothing, if they're stolen from the rental car. If you have renters or homeowners insurance, the personal property coverage on that policy typically helps cover your personal items through what's known as "off-premises coverage."
Off-premise items are usually only covered up to a certain percentage of your personal property coverage. The deductible on your homeowners' or renters' insurance will apply. Check with your agent about the limits of your coverage.
Personal Accident Insurance
Personal accident insurance helps pay your and your passenger's medical bills if you're injured in a rental car accident. The Insurance Information Institute (III) says if you have health insurance, medical payments coverage, or personal injury protection on your car insurance policy, you may already have coverage comparable to what the rental company offers.
Does Your Personal Auto Insurance Offer Rental Coverage?
Car insurance, which includes a car rental policy and some other additional insurance such as collision insurance, makes it the insurer's responsibility to provide rental cars or vehicles depending on the situation to the victim party with the insurance claim.
And in most cases, the insurance provider of the driver at fault who has rental insurance with them based on their auto insurance policy is responsible for the extra insurance cost.
How Do I Get A Rental Car After A California Accident?
In a situation where your need is urgent, your insurer may take up your claim. But there is a slow process to determine who is truly at fault during the auto policy investigation.
For example, your personal auto policy terms likely require evidence like a police report or statement from the other driver before an insurer ends up paying for a rental car after a California collision.
California law authorizes the at-fault party to make a review of the situation. Our Los Angeles personal injury attorneys advise you have your personal and business/commercial vehicles insured.
If you are filing a claim with your own insurance company, the cost of a rental car will only get covered if you paid a premium to include rental reimbursement coverage in your policy. Most policies have a dollar limit for rental payments, so check your policy.
If you need help, make sure to contact the team at Ehline Law at (213) 596-9642.