How Do I Get A Rental Car After A California Accident?
---
Call Today: (213) 596-9642
---
Awards
Reviews
Wins!
Do You Need Help With Rental Car Coverage Reimbursement?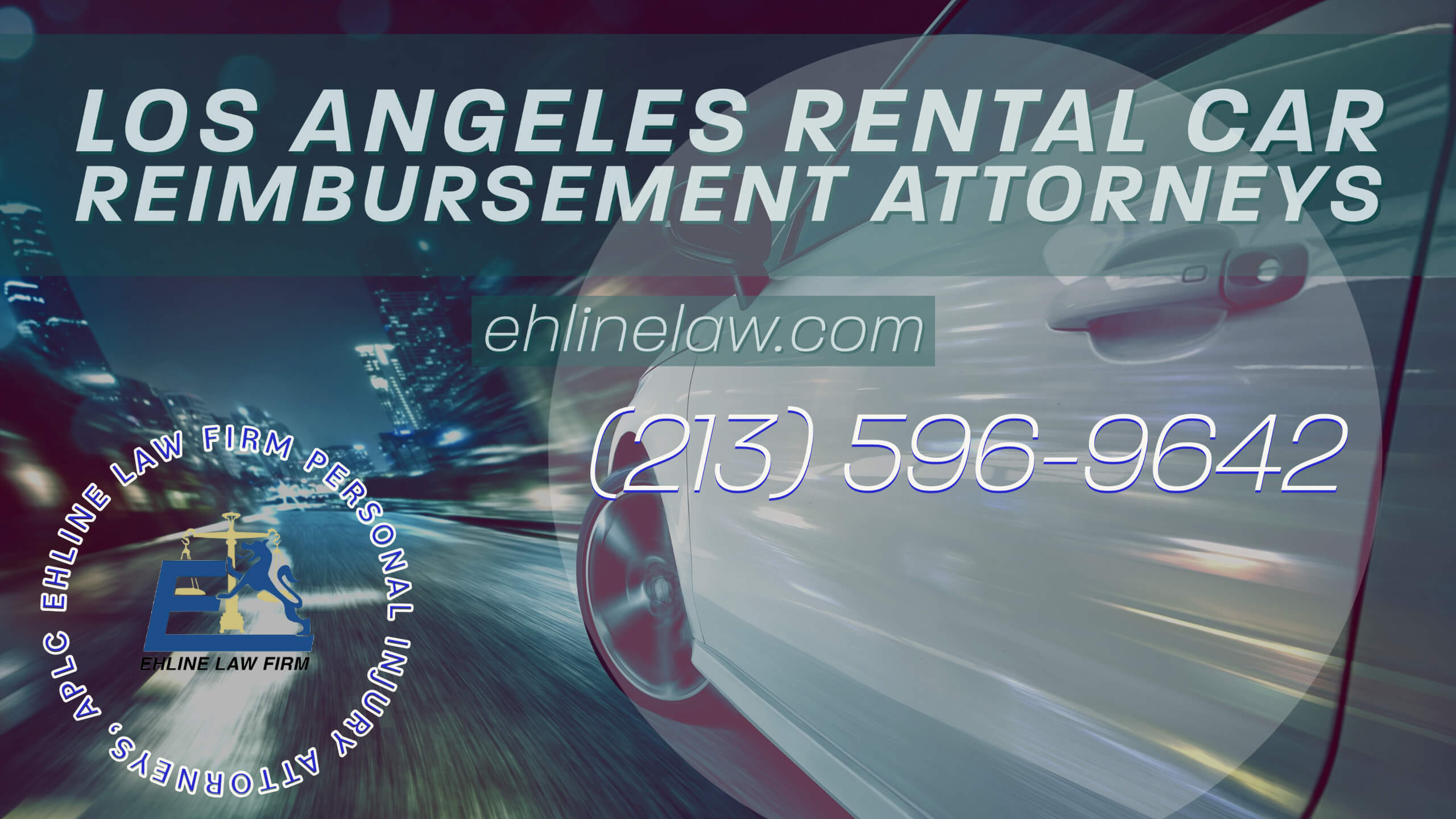 [Page Updated 3/22/2001] Our Los Angeles, California, car accident attorneys can help you after you have been in a California car accident. Often you will not have access to your car for a long time after the crash. For example, your damaged car could be a total loss insurance claim. Furthermore, even cosmetic damage can take weeks to fix in the shop. So if you can work, you need a means of getting back and forth.

After you get released from the hospital; getting around town without your smashed-up car will be your priority. Assuming your vehicle or motorcycle was towed to the repair shop and you can still drive/ride, you're gonna need a replacement car, especially in bustling Los Angeles. Uber and Lyft road trips get expensive on your credit card bill, and seeking insurance reimbursement presents victims with many challenges.
Naturally, you'll want a rental car for getting to therapy treatments, transporting your groceries, taking your children to school, and driving back and forth from work, including performing daily tasks. Ehline Law Firm employs statewide car crash lawyers to serve you best. For more information and to set an appointment call us or click the link for freeway close driving directions to a location near you here. Our success-oriented-award-winning Los Angeles car rental reimbursement attorneys stand ready to assist you today!
Do You Need Rental Car Contract Help?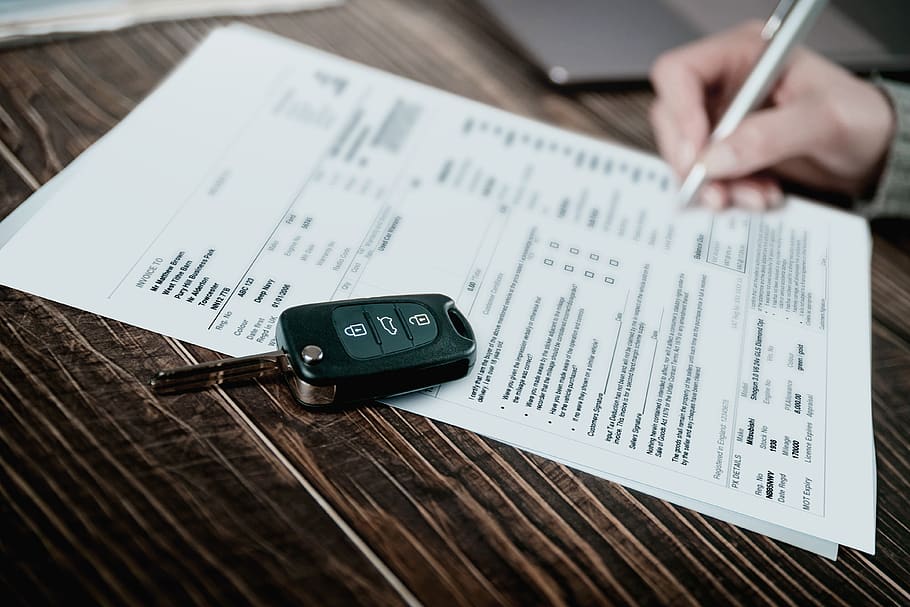 How Can A Local Injury Lawyer Help Me With My Rental Car Reimbursement Insurance Claim?
You're already hurting and bruised up after taking an expensive ambulance ride. But you don't deserve more suffering by missing your vacation, a child's birthday, or wedding plans just because of crashing your car. You can't afford to lose valuable life experiences while your car gets fixed at a repair shop.

When you're faced with such an accident, you must have every available resource at your fingertips. You will not always find that possible. But a trained, local rental car reimbursement coverage attorney's help can bring you up to speed. What do you want to learn about rental car coverage after suffering a car, truck, bus, or motorcycle wreck? Here is everything serious injury victims must know about rental car insurance claims and settlement discussions.

After establishing an attorney-client relationship, a talented car accident lawyer will explain your legal options to you. These professionals are experts at getting your

rental car paid for after suffering motor vehicle property damage

during a car crash.
If you need your vehicle tomorrow for your regular 9 to 5, these legal professionals have experience getting rental vehicles rapidly covered through insurance or alternative forms of payment.

Ehline Law Firm offers many car accident ancillary services to our clients, including:
Your free consultation with award-winning injury lawyers, in confidence, to go over the police report and vividly discuss your potential car accident insurance claims.
Arranging rental car assistance for the renter.
Expertly negotiating with first and third-party insurance carriers while fighting for your vehicle repair costs.
Finding car accident

victims needed medical attention and disability payments.
Zealously advising you what to do under your rental agreement and damage waiver

after crashing your rental or loaner car.

Superbly

compelling the insurance company to pay for a new vehicle when your bodyshop cannot repair it. (Total loss claims).
Post Accident Rental Car Insurance Coverage FAQs
Below, our charismatic, Los Angeles rental car reimbursement lawyers will answer the most frequently asked questions asked by past clients.
Among Other Questions, Los Angeles, California Car Accident Victims Ask Us:
"Will my auto insurance pay for a rental car?"

"How can I make the other driver's car insurance pay for my rental vehicle?"

"When must I pay out of pocket for my rental car?"

"How soon can I get a rental car after an accident?"

"

What kind of rental vehicle will I get after my auto accident?"

"Can I add rental car coverage after an accident?"
"How much is rental reimbursement coverage?"

"Do I need extra insurance coverages when renting a car?"
"What is the best insurance for a rental car?"

"How long can I rent a vehicle without being liable to pay out of pocket?"
"Are there any other ways besides paying out of pocket to get a rental car?"
1. Using Your Own Auto Insurance
Ideally, the at-fault vehicle driver's insurance company will accept liability. If so, insurance law requires them to provide you with rental car transportation promptly. But the other party's insurance will not cover your car rental bill immediately in cases of unclear liability, if ever. When you are liable for causing your own accident or receiving non-collision vehicle-related damages, you can only obtain California state rental vehicle coverage if you paid optional insurance policy rental reimbursement premiums. (But only during your vehicle repairs). Your insurance broker or a car crash lawyer can explain over the phone if you have this type of coverage. If your insurance provides coverage, you must not exceed your daily limits, including total miles driven and total days covered. (Typically 30 days MAX).
CAVEAT: If you want a Lamborghini rental; you must pay for extra coverage before crashing, or you must pay additional amounts over your rental car limits out of pocket.
CAVEAT: You will still have to pay your insurance deductible in most cases. (typically $500-$1,000).
2. Getting a Rental Car Through an At-Fault Driver's Insurance
If you don't maintain vehicle rental reimbursement coverage on your own policy of insurance, you or your representative must open an insurance claim against the at-fault driver's automobile liability carrier. Assuming they accept fault, the defendant's insurance adjuster will arrange for rental car coverage. But you may be out of a car for several days to weeks or months during their liability investigation process.
The at-fault driver's insurance company does everything within their power to pay car accident victims the smallest compensation amounts possible. If the insurance agent's experts adjust your vehicle as a total loss, the defendant's insurance company may offer your fair market value for your destroyed car. If they pay, you must bring Herts, Alamo, or Budget back their rental car. If not, you must return your rental after repairs are made in most cases. Our Los Angeles personal injury attorneys recommend using your own insurance when possible to avoid delays.
3. Paying Your Rental Car Out Of Your Own Pocket
Whether you caused the car accident or not; if you failed to purchase rental reimbursement coverage, you might be walking or riding your bicycle. Sometimes you fronting the costs of your rental vehicle makes more sense. For example, if the police report or the at-fault driver's insurance company places you at-fault for the accident, they won't pay unless you can prove otherwise. They may tell you they have to investigate and take their time before making a decision. In the meantime, you may have to pay for your rental car out of pocket until, hopefully, they favorably resolve your claim. Your options will be discovering rental car payment methods besides paying out of your own pocket or you must bite the bullet and pay up.
Your unforeseen car rental expense may present severe financial hardship to your family. An experienced attorney will guide confused victims facing this time-consuming process, documenting their conversations with insurance adjusters. Your aggressive lawyers at Ehline Law will pressure insurance companies by fighting for rental car reimbursement.
TIP: If you have not crashed your vehicle yet, and your current insurance the policy fails to contain rental car coverage, ask your insurance broker for an insurance rider upgrade via DocuSign.
4. How Long Must I Wait To Receive A Rental Car After My Car Crash?
Assuming your insurance has agreed to pay; they will act immediately to authorize your rental vehicle. If the other side has agreed to pay, and your vehicle is totaled or un-drive-able, their insurance company will probably authorize a car rental (but not always). But in a few days, they should offer a reasonable property damage insurance claim settlement offer to your lawyer. You will only be responsible for paying if you fail to return the rental in a timely fashion.
5. What Kind Of Rental Vehicle Can I Get?

Your rental car should be similar to your crashed vehicle model type. But your rental does not have to be your same year, make, or model vehicle. If you drove a light truck, you should receive something similar. No matter what insurance company pays your rental car reimbursement, your daily limits are governed by California state law. Insurance companies have no say in statutory amounts, but we can argue things like commercial loss of your vehicle as an additional payment form.
6. Can I Add Rental Car Coverage After My Collision?
Yes. But your new policy rider won't cover your recent accident. Newly purchased rental reimbursement coverage will never be retroactive after crashing. Don't assume you automatically purchased rental protection with a minimum liability insurance policy, either. You must select and purchase this coverage before being in your accident. And don't make a fraudulent claim. Insurers didn't get right by letting people steal their money.
7. How Much Will My Rental Reimbursement Coverage Cost?
So how much is rental reimbursement coverage? Like any insurance, it won't be cheap. But when you consider the alternative (Paying $30 or more per day out of pocket), it's important. If you drive a Benz and you want to rent another Mercedes, be prepared to pay through your nose. But if you're ok driving a base model rental car, your premium increase will be around $35 to $60 per year. And if you're a long-haul type of driver, prepare to pay more for additional rental mileage coverages.
8. Do I Need Extra Collision Or Theft Insurance When Picking Up My Rental Car?
When you are at the rental car counter; you might consider buying extra car insurance from the rental car company. If your comprehensive, vandalism, theft, or collision coverages were waived or insufficient, or you failed to purchase a good policy, it will extend coverage. Now you will have confidence your rental vehicle remains covered until you get your car repaired or replaced. Also, purchasing this coverage helps repair rental cars faster, avoiding insurance company arguments for the loss of use after the collision damage.

You need to ask your insurer if you lack sufficient auto insurance; if not, you may need to purchase rental car liability insurance and refuse to sign the collision damage waiver.
TIP: If you have no car, you should think about purchasing a non-owner auto insurance policy. (See below).
9. Who Sells The Best Rental Car Operator's Collision Insurance?
Our research indicates the best rental car Insurance companies include:
Allianz. Allianz's Rental Car Damage Protector provides up to $40,000 of coverage for collision, theft, or damage.
Bonzah. Bonzah (Offers up to $35,000 for rental car collision, theft, vandalism, etc., with zero insurance deductible).
Insure My Rental Car. Insure My Rental Car sells up to $100,000 of rental car collision and theft coverage for rental car damage or theft and has zero no deductible.
Sure. $100,000 including lost key and flat tire coverages. (Source).
Your accident lawyer should demand reimbursement from the liable parties for these amounts, as they are accident-related and necessary. (You have the right to avoid future personal asset exposure during a later rental car accident).
10. How Long Can I Rent A Car Without Paying Out Of My Pocket?
If the negligent driver's insurance company covering your car rental makes you a reasonable claims settlement offer your claim. You will generally be entitled to drive your rental vehicle until final repairs or replacements are confirmed. You will want your replacement vehicle timed to avoid incurring personal car rental fees. Once your privately owned vehicle is ready, you must arrange to pick up and turn it in with your rental agency right away.
11. What Other Forms Of Payment Can Cover My Rental Car?
As you already know, if accident investigators think their insured driver's liability is questionable or liability-free, their insurance carrier may refuse rental vehicle reimbursement coverages. Now you will need to shift your burden of proof, which may be impossible. Consider these ideas below to get your rental car today!
Can I Use My Medpay Coverage?
Sometimes our lawyers could get med pay coverages from your own insurer even if you failed to purchase rental car coverages. You may be able to use that med pay to rent a vehicle, so you're not out of pocket.
Can I Use My Homeowner's Insurance?
Probably not. You may be able to use your homeowner's insurance property protection for lost or stolen items from a rental, but we found no examples of H04 (renters insurance) or homeowners insurance paying for rental vehicles.
Find a Bodyshop

Offering A Free Loaner Car?
You must not give up trying to get a car. You can look online for body shops offering rental vehicle loaner coverage. You may have to do some legwork and make some calls, but many vehicle repair shops will offer you a complimentary loaner vehicle till your car gets repaired. But you must know whether your insurance will cover a loaner car accident and beware of any waivers you sign over the loaner vehicle.
Can I Use My Credit Card Bonus?
Sometimes credit cards won't be a problem and can be beneficial to car accident victims in need. Many credit card companies offer rental car bonuses. You will need to check, but you may be nothing out of pocket in this situation, so long as you abide by the credit card company's terms of service.
You may not have this special bonus, so use the card with the best interest rate if you wish to rent a car on credit. You must mitigate your out-of-pocket losses until the other side agrees to reimburse you, assuming they are found at-fault.
CAVEAT: You must take steps to review your auto insurance policy first. Your credit card issuer may refuse to grant auto insurance collision benefits unless your other insurance coverage gets exhausted first.
How Can I Receive Free Legal Advice From A Los Angeles Law Firm Today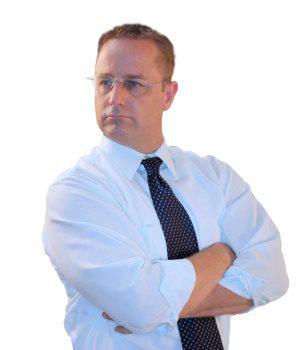 If you suffered a severe injury and damages in a vehicle accident that you didn't cause; you shouldn't be battling with insurance companies playing games. Our top-notch trial lawyers will negotiate with the insurance adjusters. We will also seek loss of use and diminished value for you when your car undergoes vehicle repairs. We are known as the best lawyers in California for a reason. You should give us a call to learn more about rental car reimbursement insurance. We are experts in all methods of obtaining a rental car after a car crash near you. Victims can call us at (213) 596-9642 or use our convenient online contact form to discover their rights. Our compassionate, competent staff at Ehline Law Firm wants to hear your side of the story.

Ehline Law Maintains locations and meeting places in Long Beach, Torrance, Marina del Rey, Santa Monica, San Bernardino, and Riverside. We can come to your home or bedside anywhere in Northern, Central, or Southern California.