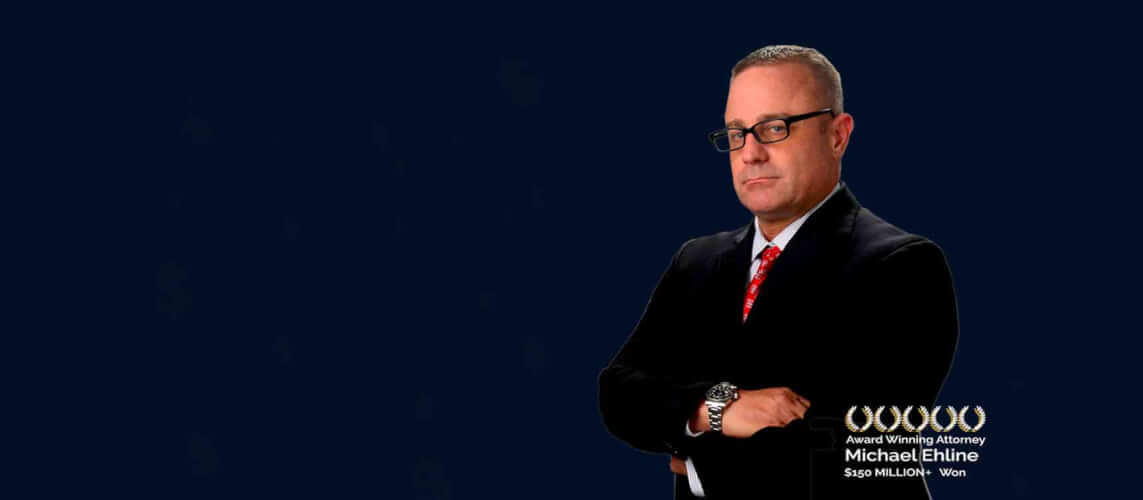 A car accident is traumatic enough, but what if you were partially or fully to blame for the accident? Where you live, the extent of your auto insurance coverage and your level of involvement in the accident determine what you must do next. Nevertheless, a car accident lawyer can assist you regardless of how much blame you bear for the calamity.
If you are at fault for the accident, you may believe you are not entitled to any compensation, but this is not always the case. Our personal injury lawyers can assess your situation and advise you on the best course of action and what to include in your claim. Even though the other party is at fault, you may still have the right to receive compensation. Call us now at (213) 596-9642, and an expert attorney is ready to speak to you.
What Happens If You're at Fault in a Car Accident?
Where you live determines the way you address fault following a car accident. There are two types of states: fault and no-fault.
Fault States
In fault states, the party who caused the accident is responsible for the damages suffered by everyone who sustains any injury in the accident.
No-Fault States
In no-fault states, each person's car insurance typically covers their damages. If you were at fault in a car accident and live in a fault state, you (or, more commonly, your car insurance) are liable for the damages caused by the other drivers. Your insurance carrier will be able to file a claim on behalf of the other driver.
A wounded driver in an auto accident in a no-fault state only has to file a claim for reimbursement for their injuries. The other driver's insurance company must pay the claim once they lodge it. It makes no difference whether the injured driver was the victim or the cause of the accident. They are not needed to show who was at fault in an accident to file for medical payments coverage.
While this guarantees that the at-fault insurer will pay the claim, there is a catch: the injured driver will not be able to seek further damages.
Are You From a Fault or N0-Fault State?
In areas where the jury assigns a fault, the great majority of states in the US are fault states; the party involved in the car accident would be responsible for the car damage. The at-fault driver's bodily injury (BI) liability insurance will cover the other driver's medical expenses, while their property damage liability insurance will cover the other driver's car repairs. The amount of money paid out varies per state.
Personal injury protection (PIP) insurance is a requirement in no-fault states. This sort of insurance covers medical bills incurred as a result of a car accident, regardless of who was at fault.
The drivers will also save time and energy by not having to file a claim through each other's insurance. The expense of PIP, on the other hand, is a disadvantage.
How The Jury Determines Fault in a Car Crash
With only the pieces of evidence, proving fault can be challenging. However, it can mean the difference between receiving a payout and receiving nothing and affecting future auto insurance rates.
Insurers often raise your car insurance rates when a driver is at least 50% at fault in a car collision.
They use certain resources to prove your innocence or the other driver's responsibility to determine fault.
Resources
Police report: When you call the police to the scene of the accident, they prepare and file an official police report. It includes an objective assessment of the incident, as well as an assessment of who was to blame and whether or not there is involvement of drugs or alcohol.
State laws: Knowing your state laws on traffic regulations can help you determine if the other party in the collision has some of the faults. Consult your state's motor vehicle website, your local DMV, or the public library in your area.
How Insurance Companies Determine Fault
State laws influence the manner in which an insurance company calculates fault by state laws as well as the specifics of the accident. State laws negligence: The difference between at-fault and no-fault state laws has an impact on how the jury handles auto insurance claims. Furthermore, how state laws define negligence has an impact on how we determine responsibility or fault and how the civil courts settle claims.
Many times, a car accident is not the driver's fault. Based on the circumstances of the event, an insurance agent may assign a percentage of blame to each participant involved. Here are some phrases you could come across when filing a third-party auto insurance claim:
Comparative negligence: If your state employs pure comparative negligence, you may be able to recover accident-related costs from the other driver depending on their level of fault. Los Angeles, CA, is one area that uses pure comparative negligence.
Modified Comparative negligence: If your state employs modified comparative negligence, you won't be able to recover costs from the other driver if you're more than 50% or 51% at blame in an accident.
Even if the other motorist were somewhat at fault, you would be responsible for your medical expenses and repair bills in certain states. Contributory negligence: If your state applies contributory negligence, you may not be able to recover expenses if you are at fault in an accident.
Remember that recovering your costs after an accident is subject to state laws as well as the car collision coverage provided by you and the other driver's auto insurance policy.
Your Car's Value and Repair Costs
An insurance company is only obligated to compensate you for damages up to the worth of your car. Suppose you've received a couple of repair estimates, and it appears that the repair cost will exceed your vehicle's value. In that case, your insurance may declare it a total loss, pay you the fair market value (also known as "actual cash value"), and take control of your vehicle.
Making a Claim With the Insurer of the Other Driver
Suppose the other driver is at fault for the accident. In that case, you may be able to get your car fixed or replaced by filing a car accident claim with the other driver's insurance company (provided they have car insurance coverage). We call this kind of claim a third-party insurance claim.
Schedule a Free Consultation With A Car Insurance Dispute Lawyer Today
Suppose you have a dispute with an insurance carrier over a large sum. In that case, it might be worthwhile to consult an experienced attorney to ensure they effectively safeguard your interests. Find out how an attorney might assist you following a vehicle accident in a free case evaluation at Ehline Law.
Ehline Law can assist you if you need help with a car accident claim. For a decade, we have been representing vehicle accident victims and assisting them in obtaining the compensation they deserve.
Our lead counsel, Michael Ehline, has more integrity and aggression to help you win your case. Please get in touch with us if you have any concerns about your case or want to book a free consultation. A Los Angeles insurance law attorney eagerly awaits your essential communications and is prepared to give you a free case review, RISK-FREE!