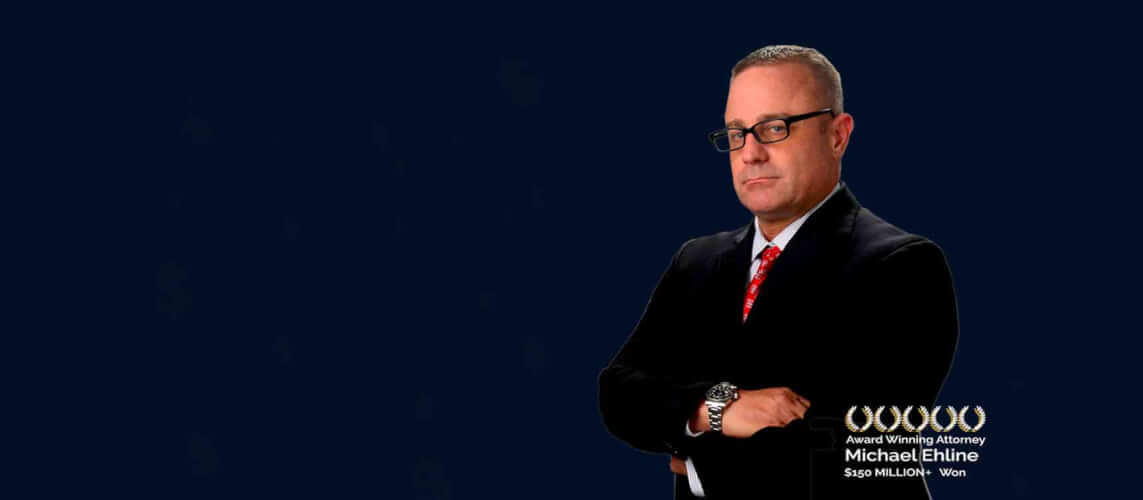 After getting into an auto accident, the main priority is to get compensation to pay for the damages. You would need to know a thing or two about filing claims. In California, compensation gets awarded according to the degree of fault since it is a fault-based state, and knowing which insurance company to file claims against is one of these things. If people get into a car accident due to a negligent State Farm* policyholder, these people, or "victims" may be eligible to receive an award of fair, just and reasonable compensation.
However, the way you approach your bad health claim with State Farm could impact the settlement outcome of your final settlement check. Here, we will explore some essential things when filing a State Farm insurance claim and during our initial investigation. (Ex: some pedestrian accidents may be eligible to lodge a homeowner's claim against State Farm or their own company.).
If you got into a United States vehicle wreck that was not your fault, contact us at (213) 596-9642 for a free consultation with our legal experts and car insurance law dispute attorneys as soon as possible to discuss recovering your out-of-pocket costs and other losses and damages. Don't give State Farm a statement, or write a letter to anyone about your auto claim unless it is to your lawyer! Failure to heed this legal advice can blow your matter and cause your premiums to go up!
Auto Claim Insurance Question After a Car Accident?
Many car accident victims do not know the protocol to follow after a car accident with a negligent driver. State Farm may want you to believe, through their ad, that the company is "like a good neighbor," and is there to take care of you. But the reality is that most insurance companies aim to reduce claim payouts to maintain healthy profits for your 401k and IRA, etc. Taking the proper steps can secure a car accident victim from denying their claims. Here is what you should do before picking up your phone or reporting anything about the incident.
To-Do List
Insurance companies require documents like medical records, hospital receipts, and police reports when filing a claim. Having all the paperwork ready before filing can help you save a lot of time and reduce the chances of an outright denial.
When you get into an accident with a negligent driver, you need to:
Turn the vehicle engine off, shift to park, and turn on your hazard lights.
Call the local authorities to come down to the accident scene and file a police report. The police report includes some facts about the accident and the officer's opinion. Insurance companies use the police report to gather details about the car crash and assess fault.
Take pictures of the accident scene and the vehicles involved. These pictures are essential for the State Farm adjusters in assessing who is at fault.
WHEN SAFE, exchange required contact information. (Ex: driver's license, and insurance policy number details with the other driver; State Farm often gives you an envelope with this to keep in your glove compartment.). When drafting a claim form, you'll need to have this type of information on hand.
Phone an aggressive attorney at Ehline Law firm.
Now, if cleared by counsel, phone your insurer or use new products like the State Farm mobile app. Reporting the incident is ok to forward if this information has been left unchanged. But clients must be vigilant and write any changes down for the insurer. If not, State Farm can deny additional money if providing that for validation purposes would help recover additional funds. That's how it works!
Caveat Before Contacting or Deciding to Phone State Farm!
Your California State Farm insurance carrier will check whether or not you of the passengers have gone to get medical help after a car accident. Any delays in medical care or prolonging it can bring doubt, and be detrimental to your injury case. The claims adjuster can easily argue that delayed care further worsened the harm leading to limited available recovery.
Check for injuries after a car accident and head to the nearest medical center for treatment or care to control symptoms. Some injuries can take time to show symptoms, and these types of injuries won't be evident at the accident scene. If you don't see any bodily or property damage at first, go to the medical center for an examination. Internal injuries or delayed injuries are often difficult to diagnose without medical assistance. In situations where you are the State Farm policyholder, you can call the insurer and request roadside assistance to take your vehicle to a repair shop. Other policy benefits include rental vehicle coverage, property damage, medical bills, and liability coverage provided, even if you are at fault. But drivers had to make the choice to purchase these coverages before becoming a claimant. This means you can't be requesting this coverage after a crash! These are just some of the factors that can delay, limit or hinder financial recovery. Don't give them a reason to give you a raw deal in your case.
Is There a State Farm Auto Accident Claim Deadline?
Insurance companies, including State Farm, typically do not have a deadline to file a car accident claim, but we recommend all injured victims file an initial report immediately. It is best to file a claim with the relevant insurer within 24 to 48 hours of the incident when the evidence remains fresh. Waiting too long to send a demand can result in an outright denial since insurers may not have the right evidence at the time to continue with the case.
You can start your State Farm claims process while you're at the scene of the accident. But always remember safety first. If safe, gather the initial report as best as you can if you need to retain a motorcycle collision lawyer later on down the road. Although many collision victims would not want to deal with an insurer at such a stressful point, the option is still open for those who want to start the process early. There may not be a deadline for filing a State Farm claim, but the statute of limitations requires Californians to file a claim within two years following the car accident.
Having a personal injury attorney answering questions can help you stay ahead of the laws and make the claims process easier and stress-free. Our business provides legal services on your account, so you don't have to worry about money during your heal. Please pick up your phone and access our great lawyers any time of the day, 24/7! Don't discuss any kind of settlement in California until you learn your case and the law required to receive payment.
How Do I File a State Farm Auto Claim Without Counsel?
To file an auto accident claim with State Farm, you can either call the company at their toll-free number at 1-800-SF-CLAIM (732-5246) or visit their website in the claims section and follow the instructions on the screen. You can even get connected to the insurance agent assigned to the negligent driver's policy by calling the contact information on their insurance card.
If you're speaking to the State Farm agent, make sure you only give them relevant facts about the accident without going into unnecessary facts. Keep the conversation with State Farm agents to a minimum as anything you say could get used against you to lower or limit the value of your claims.
After an insurance claim gets assigned to you, they will want to know other information about the accident. It is in your best interest to keep the conversation as minimal as possible. If you don't know how to answer a question, simply respond that you don't know rather than try to give an answer that may not be true.
It is important to remember that the insurance agent is working in the best interest of State Farm. If you filed a claim, they will try to reduce the payout amount as much as possible. Bad faith practices are common with most insurers looking to satisfy their investors. Our very best Santa Ana car crash lawyer has seen in the past how certain insurers pay incentives to claims adjusters for reducing settlement payouts log.
Schedule a Free Consultation Do Discuss How To Successfully Bring a State Farm Insurance Carrier Claim
If clients have doubts, our best attorney will handle everything, leaving you with nothing to worry about and ensure you get back. We will work toward a windfall-like offer on your behalf. Give us a description of your case and who you are for validation purposes only, and we will help.
Our personal injury attorneys will help provide legal advice, assess the evidence, determine the value of your claim, file your claim, track your claim and negotiate your concerns with the adjuster to get fair compensation for your loss. So contact us today. We can talk about information on the limits of your damages, and how we can help any victims involved and protect their interests.
*Caveat: This and related pages cited has been a been an attorney advertisement for business marketing and commercial purposes about making demands to State Farm Mutual Automobile Insurance Company. We are in no way connect to the automobile insurance company, State Farm, good neighbor State Farm ads, or any of their insurance and financial services. While we value your privacy, this site uses cookies, and voluntary website contact forms, which may collect personal information about your life like your first and last name, driving history, zip code, insurance claim payment plan or account number. We may need more info and content like your customer user ID to help someone obtain the rental car, medical care and settlement offer they rightly deserve. This could be a later step in recovering fair payments on your behalf, or we may need it immediately.
Tell us about your State Farm Insurance case today! Página no está disponible en Español.