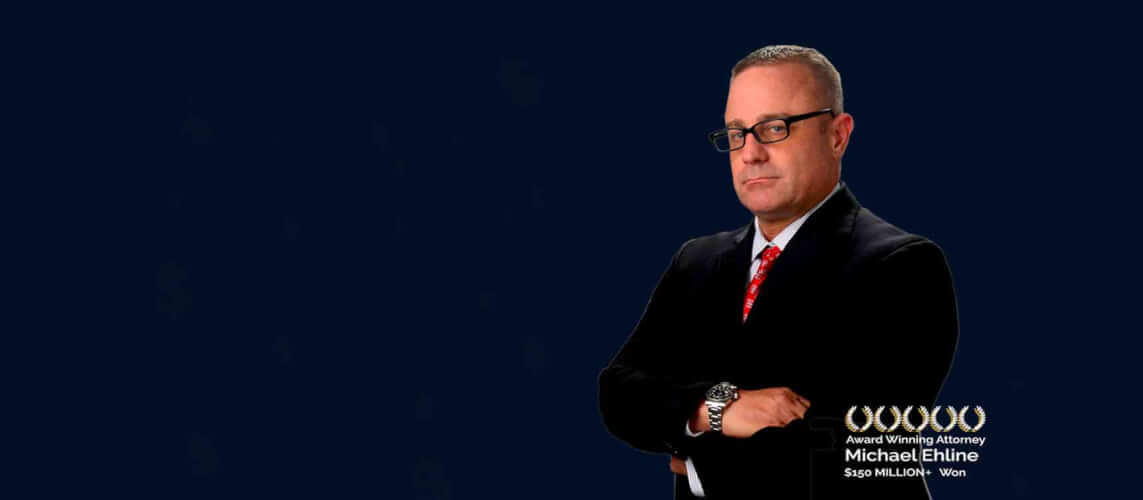 There are many reasons why a person can get their claim denied. Below, our superior
Los Angeles bad faith insurance litigation attorney
, Michael Ehline, discusses some general tips to help people better understand if they are being hoodwinked in bad faith by their insurer and protecting their rights to maximum compensation under insurance law.
If you were in an accident and looking for compensation, get help from Ehline Law's injury lawyer for legal advice and help with claims submission. Check out what we have to say!
Signs to Tell If an Insurance Company Denies Unfairly
When an insured gets into an accident and wants to receive benefits, they expect the insurer to release the settlement fast. However, that is not the case. Insurance companies work in their best interests and not the insured. These companies will resort to dirty tactics to decline payments or even delay the claims process.
Lousy Faith Practices are Not Allowed
Insurance companies must act in good faith, and the insured can file a lawsuit if they feel that the insurance company is acting in bad faith.
Here are a few signs to inform you that your insurance benefits are being unfairly denied.
No explanation for why your claims were wrongly denied
Unusual delays during claim decision making
Insurance companies require too much unnecessary documentation
No communication during the deliberation process
The company asks you to avoid speaking to an attorney during the deliberation process.
Top Reasons for Insurance Claim Denial
We've gone over some of the signs you should be aware of during the claims process; here are a few common reasons that insurance companies quote when they deny a claim.
Insured Was At-fault
You should read your insurance policy or contract before filing claims. There might be some behaviors that can leave your claims void, and it is best to know if you were violating the conditions set in the contract. If this is the case, then your insurance provider is not liable to process your claims, and you will face a claim denial.
An Example Regarding Life Insurance
Let's look at an example where an individual has life insurance and passes away. The beneficiary, his wife, became a suspect in the incident by local authorities. According to the life insurance policy, a company is not liable to process death benefits to a suspect beneficiary.
An insurance provider will also refuse a claim if the individual was drunk driving or was texting and driving in a state where it is illegal.
No Medical Evaluation
Medical evaluation is a report that helps an insurance company determine if the injuries were due to the accident. When an accident occurs, it is essential to reach the hospital to get medical treatment.
Ask the doctors or the hospital staff to mention any injuries in the report due to the accident. Waiting to diagnose your injuries later can lead to disputes as an insurance company can argue that the injuries are not due to the accident leading to disputes where an insurance company will refuse the claim and medical bills.
No Diagnosed Injury
An insurance provider can refuse an insurance claim if there is no diagnosed injury. Often, after an accident, the victim driver might feel pain or even fear, but there is no medical treatment for such, and these will fade away. An insurance company will not pay a claim to cover medical bills in such cases.
Claims Exceeding Policy Limits or Maximum Coverage
When a claim exceeds the insurance coverage, the claim is denied, or the insurance company pays up to the coverage amount.
Liability Disputes among Insurance Companies
They are deciding where the fault lies can complicate the process between insurers. Your insurance company will pass on the blame to the other driver, while the other driver's insurance company will pass the blame on to the first driver.
Figuring this part out can take a lot of time, and if there is no solid conclusion, you might be at an impasse.
Delayed Notification
Your contract with the insurance company might state that any accident should be immediately brought to their attention. Often, an insurance firm will deny a claim because the policyholder didn't get the accident to their attention earlier.
Not letting your insurance company know immediately can lead to the negligent party's insurer investigating the accident site and removing any evidence that may work in your favor.
This is the type of risk an insurance firm avoids, so notify your insurance company promptly.
Should You Go for the Appeal Process?
When you receive a refusal of a claims letter, it is best to start the appeal process regardless of whether it is a long-term disability or life insurance benefits; an insurer needs to provide a valid reason for denial. If you believe that the decision was wrong, you can file for an appeal.
You don't need a lawyer to file an appeal, so let's look at what you need for this process.
Request a copy of your insurance contract and your insurance claims form
Contact your medical provider and get your medical records and documents ready
Investigate any further pieces of evidence that can work in your favor
Comply with any documents requested from the insurer
Check for any procedural violations in your claim file
Analyze your case for any legal discrepancies or missing documents
Write a personal statement and get witness statements that state your disability and the need for a settlement.
You can do this process on your own, but having an expert lawyer can help you expedite the claim process or even file for a lawsuit.
Contact Our California Settlement Lawyer for a Free Case Review!
Have trouble with your insurer and want an attorney to look into your settlement and take care of the legal process? Ehline Law is a leading personal injury law firm that helps its clients determine the best legal option before pursuing insurance claims.
We help individuals get what they deserve by preparing their cases, collecting evidence, and fighting legal battles.
You don't deserve to have your insurance benefits unfairly denied. It's best to start legal action as early as possible. Contact us at (213) 596-9642 and get a free consultation with a bold, honorable insurance lawyer today or visit us at any of our offices for more details on claim denial!
Citations: