The first thing that comes to mind when someone hears about premises liability is slip and fall accidents.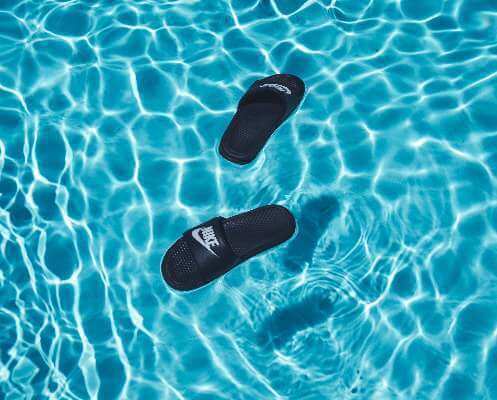 Surprisingly, these slipping and falling accidents account for 30% of all reported injuries in the United States. It is the second leading cause of accidental death in the country, right after car accidents and in the workplace.
It is the leading cause of unintentional death and injuries. These accidents are prevalent.
Slip and fall accidents can cause serious injuries. Slip and fall cases are hard to win. Most slip and fall cases are due to carelessness or an act of negligence by a property owner.
From failing to ensure signage warning of wet floors to providing insufficient safety gear to their workers, there are many ways a property owner can act negligently. However, pursuing a slip and fall accident lawsuit for a slip and fall case requires sufficient evidence, and the plaintiff must prove the property owner's negligence.
At Ehline Law, our personal injury attorneys have helped countless injured victims of slip and fall accidents. Winning is never easy. But with our experienced personal injury lawyers and resources, you can rest assured that you've got the best legal representation in California to prove negligence.
Injuries in a Slip and Fall Accident
These types of accidents can occur unexpectedly at a mall, a park, a grocery store, a retail store, at work, an apartment building, and so on.
The CDC states that slip and fall accidents are more prevalent in older people, and since their bones are brittle due to their age, the injuries sustained could be severe.
Some of the slip and fall injuries include:
Broken bones and fractures
Sprained wrists and ankles
Spinal cord injuries
Hip Injuries
Traumatic brain injuries
Emotional trauma.
Are slip-and-fall cases hard to win against dogged property owners? Simply put, a fall injury case won't get far without a passionate lawyer with experience in fall lawsuits. Victims who suffered injuries from a slip and fall accident may decide to file a personal injury claim against the property owner. However, proving slip and fall accident cases and how the accident occurred may be challenging.
Why Is a Slip and Fall Case Challenging to Prove?
Regardless of the accident, a victim must provide evidence of the other party's negligence in any personal injury case.
The plaintiff must also prove the four crucial elements of a negligence claim, which are:
The defendant (property owner) owed the plaintiff a duty of care
The defendant breached that duty of care
The plaintiff got hurt due to that breach of duty of care
The plaintiff faced damages for the negligence of the defendant.
Unlike car or truck accidents, where you can prove negligence through video footage, police reports, and witnesses, slip and fall accidents are challenging, as these are usually first-hand accounts.
Not only that, but accident victims must also prove that the property owner had knowledge of the potential hazard but didn't take reasonable action to rectify it.
What Is the Best-case Scenario in a Slip and Fall?
In the best-case scenario, the accident and the circumstances leading up to it are recorded on a camera. There are witnesses around who saw the accident and can testify. There is concrete evidence that the owner was aware of the potential hazard yet refused to do anything about it.
What Is the Worst-case Scenario in a Slip and Fall?
In the worst-case scenario, the only person who witnesses the accident is the victim. No evidence points to the owner's negligence or his awareness of the potential hazard, making the personal injury case challenging to prove.
This scenario is far too common, which is why most slip-and-fall cases are not approved.
Do Slip and Fall Cases Go to Trial?
A case only goes to trial when there is a deadlock between the attorney and the insurance company on the settlement and the personal injury lawyer knows they have a strong case against the negligent party.
Since most of the slip and fall cases are first-hand accounts, only about 5% of the cases go to trial.
How Can a Personal Injury Attorney Help You?
An experienced and resourceful personal injury attorney can help you build a strong case. In many cases, the negligent party's insurer may decide to settle the case outside of court financially.
Your attorney will be able to guide you on whether or not to accept the financial settlement, but if you do so, it means that:
You avoid the opportunity to go to court, where a judge could value your claim
You gave up your right to pursue any other slip-and-fall claim against the negligent party
You immediately receive a financial settlement to cover your medical bills and losses
Our attorneys recommend not accepting the first offer that comes your way. You must discuss it with legal experts before signing any document. You might have a strong case, which may be worth more than the insurer offers.
A skilled attorney can negotiate with the insurance company on your behalf and recover the maximum amount.
How Much Are Slip and Fall Cases Worth?
Most cases are usually worth $30,000-$40,000, but there is no guarantee of what you may receive.
The settlement amount depends on the injuries sustained in the accident and how skilled your attorney is. The value of your fall accident claim depends on the economic and non-economic damages, and the more severe the injuries, the higher the payout. Cases resulting in permanent disabilities could run into millions of dollars.
A resourceful lawyer can help determine the value of your claim and guide you accordingly. It is best to consult with your attorney before accepting any settlement offer.
How Long Does It Take to Settle a Slip and Fall Case?
A slip-and-fall case can take anywhere from 3 to 18 months to settle. The case duration depends on three factors: such evidence as security camera footage, the severity of your injuries, your treatment duration, and how much you recover from your injuries. It would help if you didn't settle before you knew how much the medical bills could be for your injuries.
Consider an Attorney After Your Accident
Ehline Law is a personal injury law firm with more than 30 years of collective experience in helping protect the rights of injured victims, pursuing their personal injury claims, and recovering over $150 million in compensation. Contact us at (213) 596-9642 for a free legal consultation with our slip-and-fall attorney on your case today. You may wish to form an attorney-client relationship during your free consultation.