Victims can hold the owner of a store liable for any injuries they incur due to the negligence of the store's owner.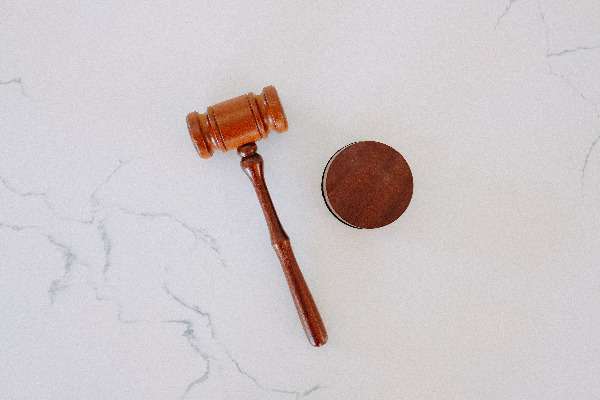 Injured at a store?
Receive a Free Consultation Today!
If you experienced an injury on the store's premises, including the parking lot, you might be entitled to compensation for any expenses and losses. According to the Department of Building and Safety, there are around 20,974 elevators in Los Angeles alone. Although elevators are a convenience, over the years, elevators have done more harm than good to residents. Californians should be careful as they use them to avoid premises injury accidents.
Negligence at a store could mean that the store owner overlooked the potential hazards to their guests, resulting in accidental injuries. Speaking to Ehline Law and our personal injury attorneys can shed some light on the situation and determine whether you have a compensation case on the business's property.
What Is Retail Store Negligence?
Most of us feel safe when roaming around a store as we feel it is a safe space and none of us think about any accidents. We entrust the responsibility of providing safety to the retail store owners and never consider filing a premise liability claim with most retail stores we frequent. However, according to the Occupational Safety and Health Administration, 9 out of 10 accidents happening at stores are due to negligence on behalf of the retailer by ignoring or creating a dangerous condition.
Retail stores have a duty of care towards their guests to fix or warn about dangerous conditions. This can include anyone entering the building, regardless of purchasing, such as delivery drivers, contractors, and others. The store or property owner must ensure adequate safety measures for their guests or invitees to obviate unsafe conditions. Failure to ensure reasonable care can result in negligence, and victims injured in a store can pursue legal action against a retail store and property owners as compensation claims. This could include inadequate safety measures, inappropriate staff behavior, and a lack of maintenance.
Examples of Store Negligence
Some examples of retail store negligence include the following:
Due to a water leak or lack of cleaning, a slippery floor causes a slip-and-fall accident with injuries sustained.
The management fails to take safety measures in the parking lot, leading to an assault.
The management fails to take any action on their parking lot, which is known for previous criminal assault incidents resulting in another attack.
Objects or items are falling from the top shelf on a guest, resulting in injuries such as neck injuries.
An experienced lawyer can help retrieve the incident report and examine other valuable evidence to determine the cause of the injuries and hold the store responsible.
What Type of Expenses Is Eligible for Compensation?
When a grocery store trip ends in an accident, serious injuries might be sustained.
The most common grocery store accident is a slip and fall accident. Such cases can result in head injuries, traumatic brain injuries, spinal injuries, sprains, and broken bones. Severe injuries may require extensive medical treatment and therapy, making this a complicated process when making a compensation claim.
However, retail store accidents include not only slip and fall accidents but also injuries from assault happening in a retail store parking lot. An assault is a traumatic incident and can emotionally scar the victim.
If you experience injuries from an accident on store premises, the store owner may be liable to pay for expenses and also other losses, including:
Medical bills
Lost wages
Emotional trauma
Pain and suffering.
In some negligent personal injury cases, the court may also award punitive damages to punish the negligent party to discourage similar acts of negligence in the future.
Any other financial losses may also qualify for compensation. A personal injury attorney will be better able to guide you on the types of expenses you can recover in your personal injury case.
Is a Store Liable for Wrongful Death?
Suppose you lose a loved one in an accident at a store due to their negligence. In that case, you may be able to recover compensation to cover their final medical bills, funeral costs, burial arrangements, and any other losses.
However, there are some laws in place that only allow certain surviving family members to pursue personal injury lawsuits against the negligent parties in the event of wrongful death.
How Our Personal Injury Lawyer Can Help with Your Premises Liability?
To file a personal injury claim or pursue a personal injury lawsuit, you must prove the four important elements of a negligence case:
The defendant (store) owed the plaintiff (accident victim) a duty of care
The defendant breached that duty of care
The breach of duty of care resulted in injuries to the plaintiff
Due to the injuries, the plaintiff now has to bear the financial burden, such as medical bills, lost income, and more.
Our qualified personal injury attorneys have the knowledge and experience to prove negligence and recover maximum financial compensation.
How Long Do You Have to File a Personal Injury Case?
Depending on your state, the length of time you have to pursue legal action varies. The California statute of limitations allows injured victims to file claims within two years following the accident or injury. After two years, the victim loses the right to pursue compensation. The exact time period applies to wrongful death claims.
You must start the legal process immediately rather than waiting until after the accident. Filing claims and negotiating with the insurers is time-consuming, and your lawyer also needs some time to gather evidence, including any police report, and prepare your case.
Steps to Take after an Accident on a Store's Premises
What you decide to do after an accident will determine the outcome of your personal injury case.
Here are some of the steps you should take to secure yourself financially:
Take pictures of the accident scene or ask somebody to take them for you if you're seriously injured (note the location of any video cameras.)
Note the insurance details from the store manager or owner and jot down the contact details of any witnesses to store liability (get the store's insurance information!)
Head to a hospital for medical treatment
Collect all medical records, reports, and bills as you will need them when filing claims
Reach out to Ehline Law and our personal injury attorneys for legal representation.
Contact a Personal Injury Attorney to Discuss A Fall Personal Injury Lawsuit
Ehline Law is a leading personal injury law firm in California, providing legal services to injured victims and protecting their rights. We are proud to have legally represented over 3,000 injured victims and recovered $150 million in settlements, a testament to our strong attorney-client relationship. Our attorneys will gather all the evidence needed to bolster your case and fight with the insurance company to obtain maximum compensation for your loss. Contact us at (213) 596-9642 for a free consultation or visit any of our law offices across California.