When you are on another person's property, and something has caused you damage on the property, you have a legal right to hold the owner of that location responsible. In many cases, it's the negligence and carelessness of the proprietor of the property that causes such accidents to take place.
Table of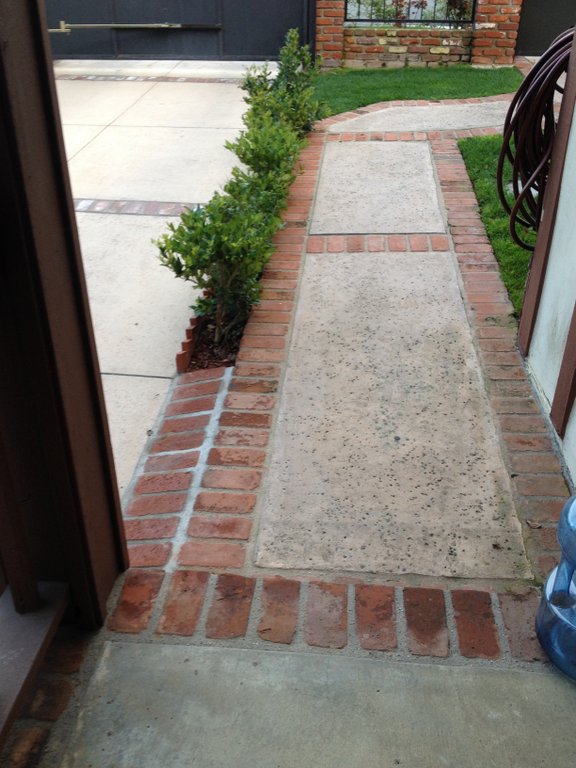 Contents:
The result of such accidents is that you are entitled to receive compensation for the event. Whether you are in some other part of the U.S. or Los Angeles, the people who own the property are responsible for the safety of their visitors.
---
What Types of Premises Liability Cases Do We Help Victims like You With?
Ehline Law Firm helps people like you in a wide variety of premises liability claims. Any failure to fulfill the responsibility of a landowner or controller quickly results in an accident.
So the likelihood of a damages compensation claim for the victim remains great unless reasonable care is taken. If injuries due to the trip or slip are severe, for example, then you have full chances of receiving the compensation without much work done.
The catch is that it is very difficult for you if you are not taking help from a well-known law firm.
In some cases, it is easy to prove the negligence of the property owner,
But in other cases, it is nearly impossible.
Never fear, our personal injury attorneys have worked cases like yours for decades. And they know what things need to be focused on and investigated to prove the negligence of the owner.
What are the Many Types of Premises Accident Cases?
First of all, a personal injury lawyer helps people like you get money for accidents that are not your fault, or partially your fault. So we skillfully and faithfully practice negligence law on behalf of injured victims like you.
As the name suggests:
Premises accidents are all those mishaps that take place on the premises of someone (i.e., the owner of the property at that time.)
Also, these are events caused due to irresponsible behavior or negligence of the owner.
These include:
Slips, trips, falls.
Shootings.
Food Poisoning.
Radon and Carbon Monoxide Poisoning.
Electrocution.
Drowning.
Bouncer Assaults.
Negligent Security.
Dog Attacks.
Unsafe and precarious building constructions.
Lift/elevator accidents.
Broken or Precarious Floor Boards.
Bed Bug Bites at Hotels.
Where are Some Common Locations Where Injuries Occur?
We don't always think about it, but an unfortunate injury at a home, business, or sporting facility is still looming.
Common locations where premises injuries take place are:
Shopping malls
Hotels
Restaurants
Homes
Sites under construction, etc.
Above are all examples of places that can be held liable for causing premise accidents. But honestly, injuries can occur on a cruise ship, an aircraft, or almost anywhere else.
What Are Some Common Household Injuries & How Can Avoid You Avoid Them?
Every year thousands of people nationwide suffer injuries in their own home in accidents that may have been preventable. The types of mishaps that can happen at home are wide-ranging. So for example, they include slips and falls, burns, and even faulty gas lines explosions. Because these accidents can vary, so can the harm that's sustained. And it ranges from minor to very severe depending on the type of mishap.
Mishaps that occur at home are not always the injured person's fault.
In fact, many times there is someone else at fault. This is due to being a consumer of home products. Also, it is common to buy all kinds of home products.
So for example, food, drinks, furniture or electrical appliances are common supplies that carry certain potential risks.
In some cases, the home has had products installed and maintained by pros such as home designers.
When mishaps happen at home because of another party's negligence, the injured person can seek a financial award for the damages. It is to your benefit to speak with a reputable personal injury attorney as soon as possible when you're hurt.
Common Household Conditions Leading To Mishaps.
There are some common types of issues that can cause accidents at home from negligence by another party. And they include:
Improperly Installed Electrical Wiring: Sometimes electrical wiring is improperly installed. So it may cause a severe electric shock and can be a fire hazard. If this is the case, often the party or electrician that installed the wiring may become held liable for negligence.
Defective Appliances: Defective home appliances result in many home injuries every year. In many cases, these are electrical appliances that cause electric shock hazards, burns, or fires. The most common of these appliances are for the kitchen, space heaters, battery packs, televisions, and even laptop computers.
Improper Flooring Installation: Improperly installed floors can cause a slip, trip, and fall mishaps. That can result in serious harm. The floor issues can include torn carpet, holes, or cracks in flooring and uneven floorboards. Along with unreasonably slippery flooring. Liable parties include the installer and contractor who did the flooring.
Defective Manufacture or Design of Home Furnishings: People do not think their home furnishings can be harmful. But defective furniture, whether it happens during the design or manufacturing process, can be high risk for harm. This may be furniture that breaks or has become unstable. And this can cause the occupant to fall when used as what its made to use it for.
What Are Some Other Types Of Injuries That Occur In The Home?
Many types of injuries can occur in the home due to negligence with some being less serious than others.
They include:
Soft tissue injuries.
Lacerations.
Burns.
Sprains.
Broken Bones.
Crush injuries.
Neurological injuries.
Spinal cord injuries.
Internal injury.
As noted above, there are many ways to become harmed in your own home or the home of another. This is true even when using products as made to use. That they can still cause extremely serious harm. And in the event a mishap does occur, speak with a products liability injury attorney who can evaluate your claim.
Understanding The Risks of Radon Poisoning.
Although it has only been better understood over the last 30 years, many older houses have the risk of carrying carcinogenic radon. This type of poisoning often occurs in unventilated basements without proper maintenance.
Radon poisoning depends on several factors, including exposure over a long period. Such poisoning causes headaches and an elevated risk of cancer. Such a risk of cancer may even cause death under certain conditions.
That is why activists declared January National Radon Action Month. And this remains especially important for renters. Often homeowners solve the issue of radon upon buying a house– some banks won't lend if they know the house has radon in it. However, in apartments, the landlord may not think to check. In other cases, the landlord simply doesn't care. In either case, this presents potential danger for both residential and commercial renters.
If you believe that your landlord has not been honest with you or has not checked the radon level in your house or apartment, you need legal advice. It is against the law and most local codes to allow for the radon levels to rise to the point that is dangerous to humans. Furthermore, doing so knowingly also opens up a landlord to civil cases for negligence. All of this is, of course, secondary to your health.
How Do You Get Paid for Bed Bug Bites at Hotels?
These insects are particularly nasty to people because they feed on blood. They are attracted to people as fleas are attracted to pets. They sense carbon monoxide and body heat.
When these parasites find a host, their mandibles bite through the skin and start sucking the blood out of an unsuspecting victim and fill it up in just a matter of minutes.
Particularly distressing is the fact that the problem is growing and has a broader health issue.
This type of blood-feeding can spread diseases such as the West Nile virus and perhaps other dangerous pathogens.
These bugs and their eggs are easily transported in sheets, towels, etc. Documented cases exist of bed bugs transmitted through clothes, blankets, and furniture. Even the family pet can carry these pests.
Once in the building, they can travel all over the house, and remain on beds. So this makes finally killing off these parasites very difficult.
What Happens When You Get injured At A Grocery Store?
It's not something we always think about, but there is a legitimate danger at supermarkets. The risk of slipping on fallen food like smashed grapes, tangerines, and pieces of lettuce. Along with celery and other types of foreign foods like Kiwis and Passionfruit. These typically involve the smaller, thin-skinned foods that explode upon hitting the ground, or after becoming stepped upon.
Sometimes there is nothing a shopper can do to get compensation. Other times, the grocer, or one of its agents is legally and thus, financially responsible to "indemnify" you.
Causes And Legal Options.
When going to the supermarket to buy food for your family, the last thing you want to worry about is suffering an injury. While not common, slip and trip injuries in grocery stores happen every day in this country.
Depending on the objects around and the slipperiness of the floor, such accidents can cause soft tissue damage, broken bones, and long-term medical issues. Being able to find and pay for proper medical care in the aftermath of such an accident is paramount.
---
What'sDeal With All These Slippery Liquids and Slick Substances? Is That Even Legal?
Such a setting is not usually top on the list considered a risk to travel to. However, there have been quite a few accidents involving liquids or objects creating a slip and trip hazards at grocery stores. Due to issues with the products themselves. Their manufacture and packaging or placement errors caused by the store's staff. This could be a problem for anyone traveling the aisles.
This can especially be the case for fruit– grapes and Kiwi fruits are a significant example of foods that fall and smash out slippery fluids and jelly-like substances. Besides, once the item creates the hazard, it is the responsibility of the grocery to make sure that it's cleaned up.
So this means the landowner or manager must make reasonable inspections. After all, they know that there is a high probability that someone will slip in the fruits and vegetable sections. They must inspect the milk and juices sections as well.
What If I Was Injured in Smashed Grapes, Bananas, or Passion Fruit?
If you have suffered injury by such a slip, trip, or fall, it is important to find the right legal and medical options immediately. Banana peels and slipping characters often get depicted in cartoons for a reason.
But grapes and even passion fruits ripen fast and smash easily. If you fall into these foods, there is a chance you will be out of commission for a while.
---
Attorneys Can Guide Your Decision Making Process in a Fruits or Vegetable Slip and Fall Case.
Often the right attorney can help you find, and in some cases pay for, the correct medical treatment for your injury. Michael Ehline specializes in personal injury and trip and fall accidents.
As a disabled, former Marine, he understands the pain of severe injury and how best to proceed. He's helped hundreds of clients get back on their feet– in more ways than one. He can help pay for the cost of treatment, lost work, and long-term expenses.
For more information or to set up a free consultation, please call Ehline Law's offices today. We answer any time of the day or night and wish to offer you the best, most personable service we can. Our team works on contingency and will not ask for any money unless we recover for you. We will travel anywhere in California to give our advice or feel free to come into one of our many offices.
How Do You Get Help for a Premises Liability Claim in LA?
Our experienced attorneys are known for being helpful and extremely wise in their guidance. They will listen to you carefully and provide you their best possible assistance at your first free consultation. We urge you to contact us today. Call (213) 596-9642.
Citations:
"Finally, a Super Bowl Ad That Told the Truth" – Mother Jones
"Home Accidents" – New England Journal of Medicine
"Preventing Slips, Trips, and Falls in Wholesale and Retail" – https://www.cdc.gov/niosh/docs/2013-100/pdfs/2013-100.pdf
"Slip and Fall Claims and Premises Liability – Nolo.com" – https://www.nolo.com/legal-encyclopedia/slip-fall-claims-premises-liability

https://legal-dictionary.thefreedictionary.com/Foreseeability The Free Dictionary Foreseeability legal definition of Foreseeability
https://www.nolo.com/dictionary/foreseeability-term.html Foreseeability | Nolo's Free Dictionary of Law Terms and Legal Definitions