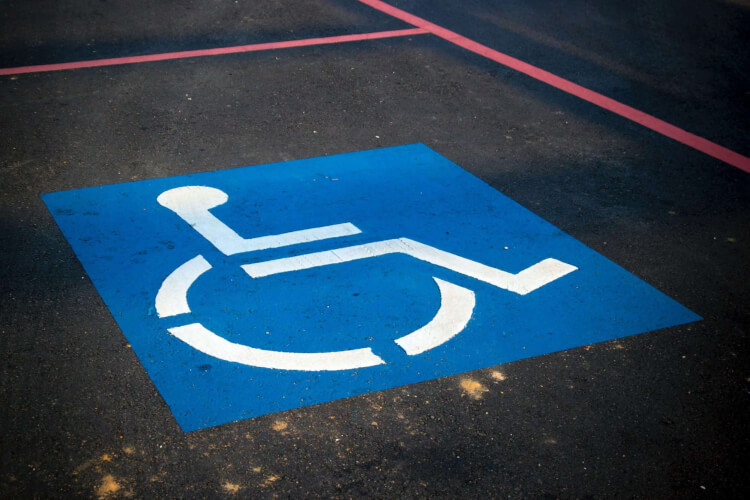 Did you or your loved one suffer a chaotic stroke, thinking you'd be afforded insurance coverage to deal with the horrific aftermath? Were you classified as beyond the scope of coverage and living with the effects of recent financial and emotional distress? Let's see what our Los Angeles injury insurance lawyers have to say.
A stroke in the United States has taken more lives in the country than car accidents, malpractice, and other causes. But a stroke might have many causes.
Here we'll discuss a stroke post-injury, including functional limitations of a stroke, benefits, and coverage by Social Security and other legal information and assistance to help you get started.
If you're asking: "How Can I Receive Trauma Caused Stroke Disability Coverage under California Law?" we'll answer your questions about U.S. federal and state law. We'll start below with reasons insurers use to prevent neurocognitive disorders from being approved without supplemental terms. Next, we'll explain when disease control and treatment are covered for an allegedly pre-existing condition.
Our Traumatic Brain Injury Attorneys are Available Now
What complicates getting disability benefits is that injuries and medications for associated diseases are covered under such policies. However, strokes resulting from some prior injuries are often excluded from qualifying coverage. Our attorneys have the right experience to use the efficient primate cause to combat denial. We'll force acceptance of social disability coverages.
What Is the Efficient Primate Clause, and How Does Ehline Law Use It?
Insurance companies are famous for using physical and emotional organic mental disorders to deny cash benefits for everyday hazards. A stroke can be caused by a prior traumatic brain injury (TBI). A stroke caused by a TBI by playing sports, traffic accidents, falls, or assaults can end in wrongful death.
Iraq and Afghan war vets, particularly Marines serving in Helmand Province, have suffered TB-related strokes after returning stateside. Causes include small arms, mortars, and roadside bombs. In these particular circumstances, the insurance company will argue coverage is excluded!
Under the insured's policy, the injury victim can claim benefits from a stroke potentially sparked by another injury. But it's tricky. It will typically be treated as an exclusion. (Prior concussion, etc.) Our lawyers have used the efficient primate clause to ensure that our clients deserve the necessary compensation.
This can help pay for their medical costs to live a comfortable life. An efficient primate clause is an insurance policy clause that covers stroke compensation and memory loss, including a loss primarily causing impairments. If the subject information provided shows eligibility, it's covered under the insured's policy.
But some claimants under an insurance policy will have cognitive deficits or find extreme difficulty with coverage analysis questions.
These are common problems associated with difficult-to-understand contract language, precisely abnormalities in permitted coverage. So what do you do?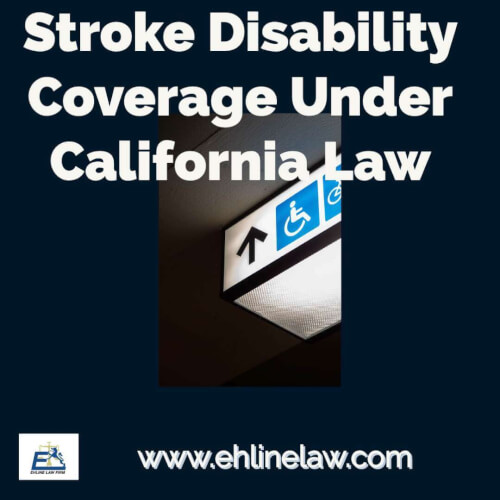 Proving Your Disability Benefits Entitlement
Packaging your story in such an unforgiving environment is not that simple. Your lawyer must prove the injury or an event caused the victim's loss. This justifies demands qualifying the injured party for coverage under already paid premiums.
Ehline Law has proven to insurance companies and courts any losses occurring from an injury or event listed on their disability list. Are you an insurance application or claims applicant undergoing confusion and lacking knowledge or skills in responding to an insurer?
In a straightforward communication, we can support you with a balanced measure of the specific information related to the primate clause. Are you having problems understanding common causes for using this technique to find coverage? Call us for a free consultation today at (213) 596-9642.
Factual Issues Relevant to the Efficient Primate Clause
There have been many legal cases where brain damage caused a stroke, and the defendants claimed benefits. However, for that to happen, the plaintiff (or the insurance company) asks the defendant to prove the cause of injury or event causing the stroke.
In such circumstances, factual issues an insurance company considers include:
The time between the accident and the stroke
Circumstances of the accident
Age of the victim
Any health conditions before the accident that could affect disability benefits
Any other evidence points to an accident causing the stroke resulting in a disability, including extreme difficulty maintaining balance while standing or walking or transitioning from a seated position to an upright one. You may have problems using your arms. You may have suffered a"marked" physical limitation for at least three months after your injury and have trouble thinking, remembering, understanding instructions, or completing once-easy tasks.
Social Security Disabilities: Physical and Mental Limitations
It might not seem very clear. But many potential physical and mental problems are recoverable from other types of compensation like Social Security disability benefits. Check your insurance policy to determine if you're entitled to other financial services and treatment, no matter your list of problems.
Lasting physical problems may include stroke, brain injuries, cancer, and hepatitis. Mental limitations may include depression, anxiety, and other sorts of mental disorders. If you have been affected by such an accident or an event, you should claim disability benefits within two months of the injury or event. If your disability proves that you can't work for a few consecutive months, you have a stronger chance of getting good compensation.
Social Security Disability Benefits for Traumatic Brain Injury
Initially, disability benefits would cover traumatic brain injury. But it's limited to an evaluation for medical conditions like a stroke, epilepsy, or a mental disorder caused by traumatic brain injuries or TBI.
However, in 2016 the disability listings added TBI under neurological disorders. Because of this, patients or victims have the opportunity for an evaluation even if they don't have any complications arising from a brain injury.
Under the new Social Security disability listing, the criteria of an I.Q. drop by 15 points is redundant. If evaluated, the new policy gives the cerebral trauma benefit without checking the victim's I.Q. points.
Social Security and Its Brain Injury Considerations
There are different types of TBI that Social Security takes into consideration, including brain damage due to:
Closed head injury
Open head injury
Penetration into the brain tissue
Skull fracture.
There are certain requirements brain injury victims must fulfill before they get Social Security disability benefits.
To qualify, the patient and their medical records need to prove the following:
They are unable to move their two arms or two legs even after at least three months post-injury of brain injury; these extremities must affect the quality of life.
Physical problems and cognitive disability result in thinking issues, completing tasks, personality changes with emotional swings, inappropriate social behavior, and other mental limitations.
There is a shroud of uncertainty as one must have a severe brain injury rather than a mild one to avail of Social Security benefits. However, there are cases where a suffering victim has gotten benefits under the medical-vocational allowance.
This is where you might need legal advice. After all, we've helped thousands of people become aware of their rights after just one talk over the phone.
It doesn't mean you pay us a fee or have any control. We give the disabled person a primary education at no risk, with a simple phone contact. You'll learn the differences in coverage analysis and the chances you'll be approved with relative accuracy.
Why Are Claims Often Denied for a Stroke?
Insurance companies like to lowball people and try to run their emotions down. Once fatigue sets in, they usually win. Annually, low volumes of claims get disbursed. Everything shows insurance is in the best interests of employees and applicants seeking coverage. Insurance companies will try to find ways to stop the claim or benefit that adds a stroke or a brain injury to their disability benefits.
You may find that an insurance company uses "insufficient evidence" for a "silent illness." Silent illnesses with no symptoms or signs are a great way for insurance companies to escape settlements or pay compensation.
We recommend conducting all necessary mental tests, medical tests, and medical immediately. Now you can fight the insurance company and its defense of "insufficient evidence."
As mentioned, you have a two-month deadline for filing a claim, and insurance companies will use tactics to exploit this deadline by delaying. They might ask you to appeal their decision. This detail will consume time, which prevents a reasonable settlement. If that happens, refuse the appeal and care for your legal rights.
TIP: Don't use a lawyer referral service to find a lawyer as you linger days, months, or years post-injury. Paid attorney advertising has its pitfalls. Choose attorneys who know what to do. Continue reading to secure your chance.
How Can I Avail A Medical Vocational Allowance for My Brain Injury?
Social Security will evaluate your functional capacity even if you don't fill the disability listing criteria of a traumatic brain injury. SSA will see if you're capable of employment even though you have a severe TBI, for example. They'll test for physical or mental limitations or account for controlling behavior from a brain injury.
The evaluation result may show limitations that negated your ability to perform your duties and responsibilities at work. In such cases, Social Security will research any other jobs you can perform with limitations with your diagnosis.
This is called a residual functional capacity (RFC) check. Social Security may conclude your traumatic brain injury disabilities are affecting your motor function if you're not done. Officials must review any chance of gainful employment. That's how you become eligible to receive a medical-vocational allowance.
What Medical Evidence Do I Require to File a Claim?
You must hand over your medical records to Social Security. Federal workers will assess your case and determine the allowance.
To get a disability claim, you must provide medical documentation, including the following:
Emergency room records
Doctor letter, note, feedback on tests, recommendation, long-term prognosis report
Medical tests and their results (x-rays, C.T. scans, MRI, and other tests)
Cognitive I.Q. testing and its results
We have written statements and letters from relevant people such as friends, family members, or even ex-employees.
A great disability lawyer will form a solid foundation. They'll ask you to provide medical documentation for any emotional or mental trauma from a brain injury. Social Security considers the TBI effect of all impairments on employment opportunities. This is why it's better to provide as much information as possible for social security to assess your case: date and document everything in order in a complete package.
Can I Challenge the Disability Benefits Put Forward by Insurance Companies?
Whenever a stroke is a part of the injury, an insurance company will look out for their best interest, not yours. This means that they will try to do everything to deny coverage due to a stroke since many factors are involved in proving that the stroke resulted from an incident or event covered under their policy.
Due to this and California Law, an insured individual can fight such challenges or claims by the insurance company. It would help if you involved a law firm with experience dealing with these situations. A study found participants with a TBI have a higher chance of getting a stroke than those without a brain injury. A TBI can occur from a blow or an impact on the head, resulting in concussions, head injuries, and other symptoms.
If you've had a brain injury and have gotten a stroke right after, seek medical attention immediately. It would be best if you also got legal assistance as soon as possible because medical care in the U.S. is expensive and could affect your social and financial standing immediately after the incident.
Learn Your Rights From An Insurance Litigation Lawyer Today
Contact our attorneys to get a free consultation and the best possible legal options for you to move forward with litigation or lawsuit. We ensure a stellar attorney-client relationship resulting in more than 3,000 clients since our inception.
Ehline Law puts clients first by locating a lien doctor to help you get the right medical care you need. We will also bring in medical experts to conduct tests and provide reports. Our attorneys will deal with the insurance company to get you the claim you deserve. You don't need to back down from your legal rights, as we will ensure that we protect them by fighting the case on your behalf while you rest and recover. For more information, contact us at (213) 596-9642.