More than 6.5 million people in the United States work across 225,000 construction sites. Workers in the construction industry in the country receive a salary of $37,890 on average annually.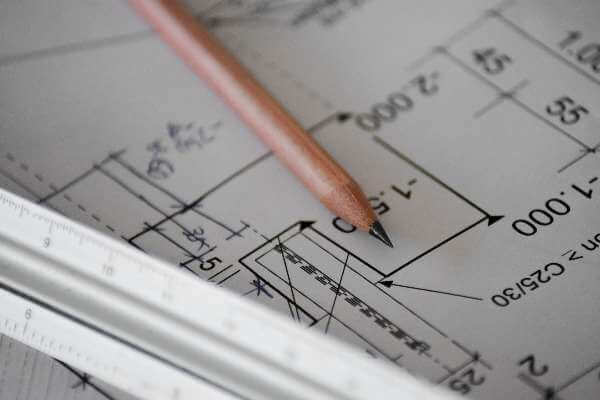 Construction Site Accident?
Receive a Free Consultation Today!
Unfortunately, these low-paid workers are at risk of injuries due to occupational safety hazards. A construction site has a lot of movement of materials, heavy equipment, and people. Lack of safety equipment or measures and human error can lead to serious construction site accidents resulting in severe injuries and wrongful death.
A report published by the Occupational Safety and Health Administration (OSHA) pointed out that there are more fatal injuries in the construction sector than in any other industry in the United States. If you suffered injuries at work, contact Ehline Law and our injury attorneys, as you may be entitled to compensation.
Worker Fatalities on Construction Sites in the United States
The sad truth of working at a construction site is that a significant percentage of injury cases turn fatal. Around 3.5 out of 100,000 construction workers die annually, with 2019 figures suggesting more than 5,333 construction workers died in construction-related accidents.
Although OSHA requires high levels of safety measures to be in place to protect construction workers, the reality is that many of these workers die while on the job due to accidents.
Common Construction Hazards at Construction Sites
According to OSHA, these are some of the top construction hazards faced by construction workers.
Falling
In the construction industry, falls account for most construction-related accidents. Fall accidents occur because of inadequate safety measures, slippery or uneven surfaces, failing fall prevention equipment, and human error.
Many fall accidents occur when workers use ladders. In the United States, more than 24,800 workers suffer injuries and 35 fatalities annually due to the use of ladders. Following strict OSHA guidelines, ensuring proper training and equipment, and conducting regular inspections can minimize and prevent ladder falls.
Slips, Trips, and Falls
A loss of friction between a construction worker's foot and the ground can result in a slip, trip, or fall.
With ground-working equipment, debris, dirt, and more, construction sites are a slip-and-trip hazard for workers.
Some of the substances or items that can cause a trip accident are as follows:
Mud
Chemical spills
Cords
Debris
Uneven terrain
Oil
Wires and cables
and more.
Exposure to Airborne Particles
The hazardous materials at construction sites release dangerous and toxic airborne particles, contaminating the air in and around the construction sites. Workers breathe contaminated dust particles and toxic airborne materials regularly. This hazard can cause irreversible organ and system damage.
Some dangerous materials you may see at a construction site include lead, asbestos, chromium, cadmium, and other chemical products. A careful risk assessment and understanding of underground or overhead cables can prevent explosions that spread debris during electrical work. Construction vehicles can also kick up toxic dust, so drive carefully.
To a certain degree, personal protective equipment can reduce the risk of organ damage or slow it down, shielding workers from breathing in hazardous chemicals and particles. But this construction equipment is expensive, and worker training is too!
Hit by Objects
Constant movement occurs at construction sites, and a slight human error or failing equipment can result in an object falling down on an unsuspecting worker. This can result in injuries or a quick wrongful death.
OSHA reports that 25% of all vehicle-hit fatalities are due to trucks or cranes at construction sites.
Struck by incidents involving objects, vehicles, and equipment may occur when:
An object falls from overhead lifting equipment, due to a failing machine or human error, onto a worker below, resulting in crushing injuries or death.
A worker gets crushed in between moving equipment or vehicles.
A worker is accidentally run over by a heavy truck or car at a construction site.
Electrical Hazards
Often, there are a lot of wires traversing a construction site from one corner to the other.
Any cuts in the wires or mishandling of electrical wires can result in severe electrocution, causing burn injuries.
Contact with power lines, underground power cables, and lack of ground-fault protection can also lead to electrocution.
Improper Material Handling
Since some dangerous chemicals and materials may react when improperly handled or stored, there is a serious risk of material handling hazards at construction sites. Improper manual handling and also mechanical handling of materials can lead to burns, sprains, and other injuries.
Workers using vibratory power tools without proper gloves can also run the risk of hand-arm vibration syndrome during construction work.
Excessive Noise
Equipment at a construction site is notoriously known to generate high noise levels, and prolonged exposure to these noises can lead to irreversible loss in construction workers. A construction worker may lose hearing in a single high-impact explosion, but generally, the loss of hearing occurs over time with repetitive exposure to noise.
Regular inspections by a health and safety executive, providing proper protection equipment, and following OSHA safety guidelines can mitigate the risk of accidents at a construction site. A comprehensive noise risk assessment is necessary for most Los Angeles construction projects to protect workers and others.
Hand Arm Vibration Syndrome Hand Arm Vibration Syndrome (HAVS)
Hand-arm vibration syndrome is a painful and debilitating disease of the blood vessels. It affects your nerves and joints, caused by occupational exposure to vibrating hand tools. Common conditions involve carpal tunnel syndrome, bone cysts, tendinopathies, and other osteoarthritic repetitive motion injuries to workers.
Workers Compensation Law in California
If you suffer injuries at work, you cannot sue your employer for any damages or injuries you may suffer due to work hazards.
However, employees can receive compensation under California's workers' compensation law. Fortunately, they do not have to prove the fault of the employer, unlike in other personal injury cases.
Some of the benefits entitled to injured workers under the workers' compensation scheme, paid by their employers, are as follows:
Medical expenses
Disability payments (temporary and also permanent)
Life pension payments
Vocational retraining costs
Death benefits.
Schedule a Free Consultation with a Construction Site Attorney
An employer's responsibility is to provide a safe working environment for all their workers, ensure protective equipment, and install safety barriers to help workers avoid hazards. If you suffered injuries from an accident at work, contact us at (213) 596-9642 for a free consultation on your case.