If we don't win, you don't pay.
Speak to the Attorney.
Born to serve.
633 W 5th Street #2890
Los Angeles, CA 90071
(213) 596-9642.
Date Modified: June 11, 2023
I am a former licensed C47 California contractor and construction site accident lawyer, Michael Ehline. I am a residential building and commercial warehouse building construction safety expert and a Los Angeles injury lawyer.
I have years of experience in law and building homes and have litigated many construction accidents since 2005.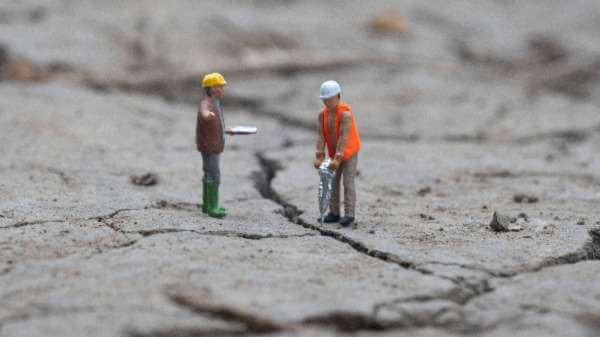 My previous article covered Los Angeles construction defects causing death or serious injury.
Below, I will share some information to help make you and your loved ones safe and how to get compensation for construction site accident injuries caused by employees and bystanders by negligent contractors, managers, and construction companies responsible for preventing California construction accidents.
Los Angeles construction sites are dangerous places with many factors making them more prone to accidents than construction job sites. When construction site workers or bystanders get hurt, we are the ones you call for help. We can handle third-party negligence and have deep knowledge of workers' compensation laws to win any construction accident case. In the end, I will tell you how to get free legal advice to see if we will be able to help you get full and fair compensation for your construction site accident!
Generally, two main types of victims get injured in Los Angeles construction accidents on or near job sites:
Construction workers
Bystanders.
Most of all, workers on job sites will remain exposed to varying unfortunate accidents in Southern California, especially those stemming from the building industry.
However, flying and falling objects and open trenches on construction sites have caused more than their fair share to other people in the construction site area.
Often their only recourse is filing a workers' compensation claim for their back injuries, brain damage, or whatever their injuries may be. But sometimes, defective power tools or other third-party negligence causes some type of injury. In that case, our superior construction accident attorney team can also claim against these defendants on the injured person's behalf.
Motor vehicle accidents are a prime example of two claims held by one individual. Here, the worker can sue work comp and the car driver, trucker, etc., who ran into their work vehicle while on the clock.
Our award-winning Los Angeles personal injury attorneys specialize in helping construction workers, third parties, and their loved ones with these types of Los Angeles construction accident cases.
Our very best, most motivated construction accident attorney may be able to help you obtain a swift award of financial compensation. But it would help if you acted quickly to protect your rights by calling us immediately.
There are cases of significant construction site injuries caused by falls into trenches, all the way to stepping on a rusty nail and getting lockjaw from tetanus. Both cases are famous for leading to long-term health problems if there is a survivor.
Broken bones and lockjaw from scaffolds falling or workers falling off a roof are just a few ways construction workers and bystanders might suffer.
Also, injuries remain catastrophic on job sites for many reasons. One reason is the types of tools used to get the job done.
Many of these implements are inherently more dangerous than white-collar types of tools like pens and keyboards. Hence, construction accidents are inevitable, worsened by negligent supervision in many work environments. The distress on job sites is bad enough for most individuals without negligent management to add to instances of workplace confusion.
Examples of injury-causing devices leading to workplace injuries are:
For example, your success in winning a damages and liability claim for a forklift accident depends on many factors. To pay for medical bills, physical therapy, pain, and suffering depends on the construction accident lawyers you select for your attorney-client relationship and the evidence of liability and damage severity in your case.
If, for example, you suffered quadriplegia or paraplegia paralysis, you could recover millions of dollars in a judgment from a defendant with no insurance or assets to pay you compensation judgment for your broken back or neurological injuries.
There are even cases of hidden dangers, such as:
Faulty wiring causes severe electrocutions and other problems for you or a loved one.
Asbestos poisoning (mesothelioma) from old drop ceilings or "cottage cheese" spray texture during demolition work to avoid the convenience and expense of an asbestos removal permit.
Loose scaffolding, insecure, poorly manufactured ladders, and falling and flying objects are the top causes of Los Angeles construction accidents and fatalities.
The environs of LA County are bustling, fast-paced places to begin with, seeing rapid growth and constant land development and construction activities. The building that overlaps much of the area helps promote economic growth as the city is the home to industry, ports, and entertainment.
Many buildings go up every year. Even more, they are rehabbed or fixed to meet the current code.
No matter the reason for the changes, there is a current demand for construction workers and laborers with few credentials, if any. Construction accidents can be extreme, leading to a loss of income and livelihood and possibly causing a wrongful death to the client of their close loved one.
And they can cost the victim huge amounts in terms of physical damage and medical bills. While you are in the hospital and trying to recover, it becomes difficult for you.
You cannot do the legal proceedings or file lawsuits on your own in pursuit of compensation for the loss. Not to mention, few construction accident victims understand that construction accidents entail legal complexities. Our professional Los Angeles construction accident lawyers can help you while you and your family recover from your physical and emotional injuries.
Is It True Only a Trained Lawyer Can Win A Case Like This?
Probably true. You could be a paralegal or some genius. Excluding that, dealing with the complexities of construction site accident law is challenging even for many lawyers.
So you should seek legal representation from an experienced and reputed injury law firm. In most cases, you will find it nearly impossible to defend your damages claims on your own, let alone fight or receive full and fair compensation. Only the right lawyers will know what must be done, strengthening your case and getting you the compensation you deserve for your incurred losses.
You can get the benefit of the:
Medical expenses that you had to make when you were injured
Loss of wages from the accident. Ehline Law Firm has the right Los Angeles construction accident lawyer group to handle your construction site accident personal injury claim.
What Is The Contractor's Duty to Prevent Injury To Third Parties And Workers?
Employers and contractors of job sites and projects have a legal and moral duty to keep construction zones free from danger. This same duty applies to their workers and others.
These duties include:
Promulgating and enforcing rules to keep equipment, workers, and structures safe.
Proper inspection routines. And this includes adequate training of on-site supervisors and forepersons to ensure notice and opportunity to repair or maintain.
The building industry must obey the state, local, and federal regulations that govern health, safety, and welfare.
In other words, these laws protect:
Craftspeople
Tradespeople and blue-collar laborers.
People in or near the work area.
So workers such as ditch diggers remain protected. Also, regulations in the local building codes apply. Furthermore, federal laws like the Occupational Safety and Health Act of 1970 (OSHA) stay in place. This set of rules even has its enforcement agency. This agency is called the Occupational Safety and Health Administration.
All these statutes, codes, etc., are intended to prevent and mitigate worker and bystander types of injuries related to construction sites. They also act as vehicles for worker education, promoting safety and accident avoidance, such as tailgate meetings. These regulations can be canceled out by a foreman or the owner's negligence.
California's massive construction boom has caused an increase in activity in cities such as Orange, Anaheim, Santa Ana, Yorba Linda, and Marina del Rey. As noted, construction is an industry with a high risk of injury. Many crafts and trades are inherently dangerous activities.
How Can We Help Construction Injury Victims?
We help you find the source of injury and the injury itself and fight for money.
There are other injuries other than just those on the construction site, such as:
Hazardous waste
Acetylene torches
Welding
Severe burns
Failure of safety equipment
So these are all potential sources of your injury.
We also assist with mechanical equipment injuries like:
Forklifts
Bobcats
Tractors
Trailers
Scaffold Trucks
Bulldozers, and more.
These events could lead to skull fractures, concussions, amputation of limbs and fingers, blindness, burns, chemical burns, scalding, wounds, gashes, and broken bones.
If you, a co-worker, or a loved one has faced an injury like those listed above, you need to talk to an advocate to help remedy the situation.
Construction: Is it Third in Death Statistics?
You bet your life it is. Unfortunately, construction accidents rank third for deaths in all major industries.
For every 100,000 workers, 15 die.
There are many building accidents, even those that are not as obvious. Injuries can occur anytime– facing people that fall from heights, use heavy equipment, or have catastrophic failure.
Even other construction site injuries such as:
Lead poisoning afflicted the construction worker
Asbestos exposure to the construction worker
Paint fumes can cause severe debilitation, including brain injuries and construction site fatalities.
Loud noises cause hearing loss. (Was hearing protection provided by the supervising manager?)
People near the job site remain potential victims of construction site accidents, including families and residents.
Construction-related Mishap Statistics Are Sobering
The stats are sobering. Construction-related accidents can occur on both large and small job sites. For instance, during 2014, the building participation rate remained at 8.2%, according to the U.S. Department of Labor statistical data.
In 2012 the turnout was a small percentage higher, and during that time, approximately 19.3% of workplace fatalities occurred within the construction industry.
These fatal four Los Angeles Construction accident-related deaths include:
Electrocution: Electrocution deaths totaled 8.1% or 66 individual construction workers' fatal injuries.
Struck by Object: Deaths caused by falling objects equated to 79 fatalities or 9.8%.
Falls contributed to the highest number of fatalities in the construction industry. There were 279 deaths or 34.6%.
Trapped: Construction workers' deaths from being caught or trapped equaled 13 deaths or 1.6%.
Our top-notch Los Angeles construction accident attorney can help explain your personal injury case and your chances of winning maximum financial compensation. You may have a Los Angeles construction accident lawsuit against a negligent product manufacturer and others.
Suing negligent equipment manufacturers helps you get more than mere workers compensation benefits on behalf of injured construction workers suffering work site malaise.
---
How Do We Hold the Negligent Parties Liable?
There are policies and procedures, job site supervisors, and the true property owner to ensure the work zone environment is safe in most Los Angeles construction accident cases. These managers must provide fall protection, hearing protection, and training to avoid construction site injuries and fatalities.
Construction Work Supervisor Duties should include:
Sending workers with construction site injuries home during foul weather,
Roping off an area that is a risk for falling debris, toxic fumes, or other work site hazards.
This also calls for making reasonable inspections for hazardous surroundings.
Failure to exercise reasonable care in the active operations of a job site is negligence.
The construction industry consists of building contractors, subcontractors, tradespeople, and laborers—the sites where construction takes place involve building equipment and inspectors. Sometimes the machine has a problem with it that makes it dangerous.
So it often puts tradespeople and laborers at risk of job-related injuries. But when a worker gets injured at a construction site, many parties may have the liability. Examples include the employer, contractor, or subcontractor.
But depending on the type of incident, a third party may be liable for damages, including people who sold faulty construction equipment. Their liability exists because, in some cases, the computer or tools used are inferior, with a product defects issue and liability lies with the machine's manufacturer.
Speaking with a Los Angeles construction accident lawyer about your personal injury is smart before calling the insurance company or arguing with your boss about lost pay and benefits.
Standard Construction Mishaps
In the construction field, inevitable accidents are caused by:
Improper safety at the site.
Poor training.
Coworker incidences through unsafe job practices.
Debris at construction sites.
Dangerous equipment.
Defective equipment.
Scaffolding accidents.
Workplace Safety
Like other industries, construction sites can be dangerous, and to help protect workers, there are rules and regulations for most work areas. The Department of Labor oversees the Occupational Safety and Health Act (OSHA) of 1970.
These construction law regulations were enacted to ensure safety precautions are used in construction projects. Also, under this Act, the employer has specific obligations. And accordingly, employees have individual rights.
Our construction site injury attorneys hold property owners, the construction company, government agencies, and others accountable for construction accident injuries.
OSHA Employer Obligations
OSHA rules and regulations that employers must follow to avoid workplace injuries and providing a safe work environment for workers include:
Make sure the job site is free from foreseeable hazards.
Educating the employees on OSHA safety and holding standards that apply.
Displaying the OSHA Act official poster that describes the rights and responsibilities under the Act.
Informing employees of the availability, existence, and location of medical and exposure records when first employed with an annual requirement to notify employees of these files. The supervising employer must provide the documents upon request by the employee injured on the job.
Making specific tools and equipment in good condition and safe for use on the construction site.
Written documentation should include a comprehensive hazard communication program. Also covered are employee training programs, material safety data, and container labeling.
Ensuring employees injured in Los Angeles construction accidents understand the language, safety regulations, and safety training, including tailgate safety meetings are conducted regularly.
OSHA can make construction accident claims on its own. But hiring professional Los Angeles construction accident attorneys is a must for bereaving, suffering families to get maximum compensation from the liable parties besides workers compensation benefits.
OSHA Employee Rights
Under the 1970 OSHA Act, employees have certain rights that protect against dangerous workplaces or security hazards.
These rights include:
Rules and Regulations: The employer should provide the employee with the appropriate copies of the standards, management, and regulations, along with the employee's requirements for the employee to review.
Request Inspections: For example, employees have a right to apply to an OSHA area director under the Act. Next, they inspect the workplace if the employee believes some conditions violate the standards of the rules and regulations. The same goes for hazardous conditions. During this inspection, the employee can have an authorized employee accompany the OSHA compliance officer.
Name Withheld: The employee has the right to have their name withheld from the employer when requesting OSHA if they sign and file a written complaint.
Retaliation: The employee must be free from any retaliatory or discriminatory actions from the employer due to an OSHA complaint.
Medical Records: The employee wounded on the construction site should have access to proper employee exposure and medical records.
Testing: Employers should provide employees with copies of testing done for possible hazards in the workplace.
Records: The employee has the right to review records of work-related illnesses and injuries.
Financial Compensation Remedies
In some construction accident cases, injured parties may be employees rather than independent subcontractors. Employees' only financial claim may be worker's compensation when they get hurt. In other situations, the construction accident claim would go against the insurance company or employer.
The employee won't have the option to bring a lawsuit against the company since its worker's compensation insurance is viable. But if the product maker was responsible, your construction accident attorney in Los Angeles could sue all liable parties in the chain of commerce.
This is why clients must immediately hire a Los Angeles construction accident lawyer after suffering severe spinal cord injuries, a traumatic brain injury, or a death in their family.
Workers compensation insurance payments won't be enough to cover most construction industry claims for damages. So what do you do next? You could get a free consultation from our best Los Angeles personal injury attorney at our personal injury law offices.
What About Finding A Construction Site Accident Attorney In Los Angeles, CA
If injured at a construction site, step forward, and get help. Being a worker is unnecessary to receive compensation or file a case. The full benefit is an entitlement for your injury loss while passing by a construction site.
Our attorneys have been handling individual injury cases for more than 30 years. They have done so with the same amount of dedication for all these years without compromising for a second. Ehline Law remains passionate. We maintain an inherent spirit to fight for justice.
You can receive compensation for the agony you have gone through. For example, you may receive money for medical financial loss and economic damage due to your wages.
Schedule a Free Consultation With Los Angeles Premises Construction Accident Attorneys Today!
If you are an injured private residential or unionized warehouse construction worker in Los Angeles, get top-notch representation for your construction work case causing your suffering and financial losses. Our top construction accident lawyer has the understanding to hear and help. Our compassionate partners and staff have the experience and skill to reach a quick, favorable settlement.
Ehline Law is the right choice to make. Call our Southern California law firm for an appointment today at (213) 596-9642. Receive your free consultation and learn about our proven results as top Los Angeles construction accident lawyers.
Michael Ehline is an inactive U.S. Marine and world-famous legal historian. Michael helped draft the Cruise Ship Safety Act and has won some of U.S. history's largest motorcycle accident settlements. Together with his legal team, Michael and the Ehline Law Firm collect damages on behalf of clients.
We pride ourselves on being available to answer your most pressing and difficult questions 24/7. We are proud sponsors of the Paul Ehline Memorial Motorcycle Ride and a Service Disabled Veteran Operated Business. (SDVOB.) We are ready to fight.