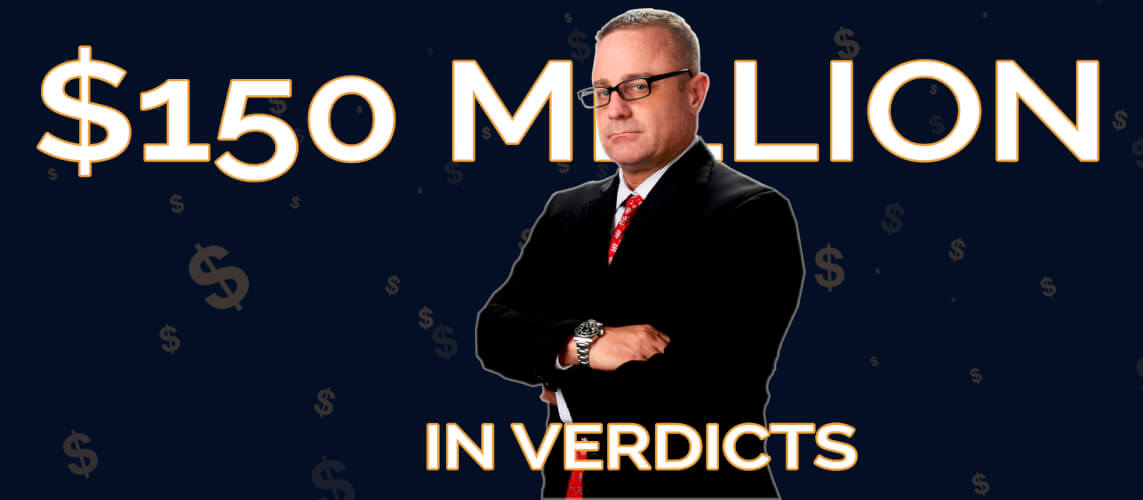 This is one of the most significant concerns of injury victims who are in the midst of deciding whether or not they should file a lawsuit against the other party. There is a notion that lawsuits tend to drag on longer than usual. Below, our Los Angeles injury attorney, Michael Ehline, discusses what victims need to know after lawsuits and insurance times to resolve.
And yes, in some cases, they do. Perhaps this is why many injured individuals decide to forego lawsuits when they have a personal injury. However, that is not always the case.
The other side of the lawsuit is compensation. Many expect that the insurance companies will pay the compensation amount. However, that is also not the case. It's highly unlikely that an insurance company will settle immediately on the agreed amount and disburses the money as soon as possible.
What is Taking so Long? Contact Our Team for Help
Remember, insurance companies are here to do business, and paying out immediately does not work in their favor. They'll try to do whatever they can legally to delay your payouts or reduce them. If you're having trouble with your insurance company, visit us now for a free consultation.
Why Is My Personal Injury Lawsuit Taking so Long?
Let's look at some of the reasons that might be causing a delay in your personal injury claim.
Maximum Medical Improvement
The time involved in treating personal injuries after any personal injury depends on the severity of the injuries. Depending on the complications, there are personal injury cases where medical treatment can go on for months or even years. In these cases, your personal injury lawsuits can take a lot of time to conclude.
According to the law, personal injury lawsuits conclude when your doctor believes that you have reached maximum medical improvement and releases you.
Your release letter is important for your personal injury attorney as the letter demands compensation for the injured personal injury victim. If you're under treatment, your personal injury attorney can not simply ask the insurance company to provide reimbursements for medical bills, hospital costs, and so on.
There have been circumstances where the victims can not wait that long and decide to end the medical treatment in the hopes of a release letter for a quick compensation disbursement. However, once you get the release letter, you can not avail yourself of any more medical treatment at the cost of the insurance company.
So if you still have any medical problems after going for a premature release, you would need to pay for any further medical costs down the road without getting compensated for it. It would help if you recovered from your injuries rather than focusing on quick compensations.
Personal injury attorneys will often start the negotiation process with insurance companies if your visit to the hospital is short. The Stille negotiation process gets delayed.
Your Medical Treatment takes Months or Even Years To Receive Compensation.
Insurance companies have no issues paying out smaller settlements and concluding personal injury cases as soon as possible without getting the court involved.
However, a larger or fair settlement can definitely bring down their profits, and therefore these firms will start by delaying the legal process. Determining liability can be complex, and they would want to view all medical records, check out the penalty, and investigate every bit of the personal injury case.
This can take time, and on top of that, your attorney needs to convince insurance companies on:
Your severe injuries that have occurred due to no fault of the victim
That the defendant does not have any evidence against the victim
That you are a credible person.
Insurance companies will try to delay the legal process hoping that the plaintiff or the victim backs down or decide to take a lower settlement. Injured victims require money to pay for medical bills, and they exploit this by calling victims to settle as soon as possible.
The Defendant is Not Cooperating
Like any other case, most of the time, defendants do not own up to their mistakes and are unwilling to pay the victim the compensation they deserve. The defendant's insurance companies are even worse as they will try to pass the blame on to you or get statements that release them from this kind of responsibility. This is why we recommend staying silent and seeking formal legal advice fast before speaking to the insurance adjuster so that the personal injury law firm can deal with the insurance companies so that you don't have to.
Getting a reasonable settlement from an auto accident or any other incident can lead to time-consuming strategies from the defendant's end, and seeking out help from our personal injury attorneys can make sure that the process remains on track at all times.
In the Midst of Going to Trial
Going to trial is an expensive process costing time and money to the plaintiff and the defendant. Insurance companies and lawyers will often try to settle the case before going to trial, as once the case goes to trial, it may take more time. This is because there needs to be a judge, jury, and courtroom to hear your case and give you a verdict, and arranging all three in the United States will take time.
It is not just the time that becomes a concern when going to trial but also the requirement of further legal documents, and an expert witness can add value to the case. However, going to trial is not a surefire win as the jury may decide the case in favor of the defendant, which would strip you from your compensation.
The legal system is complex in the United States, and going to trial requires a lot of determination from the attorney and insurance company side. But a good personal injury lawyer with the right trial experience will not be afraid to take the case further, and we at Ehline Law understand that if the insurance company is not giving a fair settlement to our clients, our lawyers are not afraid to go to trial and win.
Besides these reasons, the entire process of filing a personal injury lawsuit can also be time-consuming because many matters are involved that require taking care of before pursuing a legal battle.
The Insurance Claim Process Is Cumbersome
The personal injury lawsuit process can definitely take time, depending on certain factors that we have discussed, but in general, the insurance claim process is also cumbersome.
Reaching out to Your Insurance Company
When a victim starts their treatment for their car accident case or any other personal injury case, the first thing they do after seeking treatment is to reach out to their insurance firm. If you choose to work with us and hire our attorney, we will help you file a claim and negotiate with the insurance firm to get a fair settlement.
Investigating the Case
All parties are responsible for investigating the case if they want to win; insurance firms will also allocate some resources to investigate your case, find any negligence on your behalf, and affect your chances of winning.
You would need a personal injury lawyer to send an investigative team to get footage of the accident site, check the accident scene for anything that may work out in your favor, and find witnesses to get a clear picture.
Reviewing Insurance Policies
Often insurance companies use their comprehensive policy statement against plaintiffs in the hopes that they will back down from a claim. Still, many times, there are exclusions and exceptions in the policy that a lawyer can figure out.
If you have a lawyer, they will check and read the insurance policies to find any detailed information to use in your favor against the defendant. This process can take quite a bit and depend on the number of parties involved, as multiple policies may need reviewing.
Determining Claim
An attorney will need to determine your claim by examining medical reports to evaluate current and future medical expenses. This process can take some time if the damage done is considerable. You would need a lawyer with expertise in this and the right connection with medical experts to bring them in for evaluation.
Arranging Compensation
The settlement process takes time, and you need a lawyer who can put the right legal pressure to ensure that the insurance company does not delay the case or think about contesting it.
If the quick settlement is something all parties agree on, the payment gets issued but depending on which accounts you receive them from; it'll take time. But if there is no agreement on a settlement, the insurance company may require further proof and evidence.
Any Contested Claim
Providing proof and evidence of the amount plaintiff is looking to get part of the process. However, this can be a delaying tactic as well. You need a lawyer who can ensure the documentation is complete without any missing information giving the insurance firm zero chance of delaying it. But then again, if the insurance company refuses to accept, a good lawyer will always be ready to go to trial.
Contact Us for Your Personal Injury Case
If you're having trouble dealing with insurance firms or have had an accident and need to file a lawsuit, contact us at (213) 596-9642 and get a free consultation now. Ehline Law and our legal team remain committed to maintaining a strong attorney-client relationship, which is why more than 3,000 clients have trusted us with their personal injury cases.
Our attorney will assess your case to the full extent during the free case review and give you legal advice on moving forward. The more you wait, the slimmer the chances of winning the case and getting compensation.