USA Injury Insurance Lawyer / Practice / Insurance Problems Post Accident
Injury Insurance Q&A Video: What Car Insurers Don't Want You To Know
[Page updated 07/01/2022] California has a law requiring minimum liability insurance to drive here. But many loopholes and shortfalls could leave you broke and disabled and with no insurance coverage to pay for it. Remember that people with nothing to lose will often flock to Cali.
Sanctuary cities can harbor foreign rapists and felons. And many undocumented drivers are uninsured and on the highways. It could be they have little to lose. But the fact is, the government encourages scofflaws to drive our roads.
Because of this, it's important to understand the auto policy language used by the insurance carrier to avoid paying injury claims. We will discuss how to protect ourselves against deplorable car insurance companies. And this remains vital to guard against uninsured and under-insured drivers. For a little extra coin, you can get coverage for darting objects to a hit and run.
No matter what, the adjuster is a trained jackal, which is something car insurance companies don't want you to know, unless you're a shareholder. So don't act like car insurance companies are your friend. Having the armor of an accident attorney is vital anytime you think it helps your case deal with the insurer without a legal representative to give you parity from a legal perspective.
Below, we will show you a video and a transcript to help you understand the local insurance law's ins and outs for dummies 101 and dealing with the California Department of Insurance. In the end, we have provided a local contact us online form, but you can also call civil plaintiff's attorneys near you at (213) 596-9642 right now.
Watch The Video And Dropdown The Transcript
---
View The Video Or Open The Below Transcript To Help Answer Your Car Accident Insurance Problems In A City Nearest You!
Click to

open/close

[Music] My name is Michael Ehline, and I am a personal injury attorney practicing law in Los Angeles, California. I keep getting all these personal injury calls from people who are confused about why a lawyer is refusing to take their case. So I wanted to sort of explain some things to you as they relate to a general personal injury case. I produced videos about the top 3 things to do after a car accident, but this will be more of a generalized video about three main things you need to be concerned about in any injury case and how to deal with that situation. The first thing you need to understand is the insurance company is not your friend, okay? They just aren't. The insurance companies don't want you to know about the contents of this article. Dear Consumer, I spent some time this morning writing this special article in hopes that as many people as possible will read it. The insurance companies are not going to like this at all. They don't want you to do anything that I'm going to tell you that you need to do here in this video and article. These are three essential pieces of information that you need to understand, and these points will help you possibly protect yourself, your friends, family members, and other people you know from higher insurance rates. The goal here is to prevent you from going through what many of my callers are going through right now, sad, trying to figure out why a lawyer won't take on their injury case. You were hurt, you were injured, and you might be having a difficult time getting a lawyer to take your case. So I'm going to tell you what's likely going on here, so you'll see why this video is so important. It's crucial for all of us who have families and people we care about to understand this content to keep you or someone you love from getting taken advantage of by the car insurance adjusters. The last thing you want is to end up permanently injured and paying for it out of your pocket, not just medically, but suffering every day. I also don't want you to end up paying for it by suffering mentally or emotionally. The bottom line is if you don't follow these three guidelines and suggestions that I'm recommending to you, you can be one of those callers trying to figure out why no one's calling you back from the car insurance companies, not understanding anything that's going on. Most of them are very confused. And that's not something I want to happen to you. So these three things are hopefully going to clear the air. And if you've made the mistake of not following these three points and have not been able to find the right lawyer to take your case, take this information to heart and make sure it never happens to you again or anyone else. So in this short video, I want you to make sure you watch it to the end, whether you're in a car accident, suffered a traumatic brain injury, a car crash, a workplace injury, or a burn injury – this video applies to you. You may have slipped and fallen or were hit in the head by a flying object. Believe it or not, in Los Angeles, many people get hit in the head by flying objects. It's a crazy thing. It's one of the most significant categories of accidents there are. I mean, think about how that could happen. A pallet could fall on your head at a Home Depot, and you could have something fly off a tire from a city truck. So there are all kinds of crazy things you need to prepare for. There are many people out there in the personal injury profession who don't know what they are doing. These people just sign up cases and try to settle them for whatever money they can. Many of them will say to you: "Hey, you know, come sign up with me. I'll get you a lot of money. You're going to be my good friend." And then you never hear from them again. You try calling the attorney, and their staff doesn't do anything to help you. Yada yada yada… They don't ever call you back, making you feel just completely dejected. So there are a lot of different things that are going on here that should concern you. I focus on acute and catastrophic accident cases, so I'm an expert in this profession. When I got involved in this profession, I had been injured very severely in a rollover accident off Santiago Canyon drive in Anaheim Hills, and I could have very easily lost my life. I've always remembered the interactions that I had with the attorneys and the insurance companies, and it was just a horrible experience all around. I felt like the attorneys were very arrogant. They didn't understand me. Almost like they'd spent their whole life in school. They didn't understand how to deal with regular people who have regular jobs. Many lawyers won't take the time to tell you these things, but I'm going to share some of these secrets with you today because no one's sharing them. I want you to hear me out and take the contents of this video and article to heart. Along with my expertise, I have a vast network of healthcare experts that I work with, from doctors and life care planners to all types of experts that can aid you in your recovery process. You've probably been in a difficult position with car insurance companies since your accident. You're probably seriously injured. And likely, laid up in a hospital or bed, and you don't know what to do, naturally. You want to call your insurance company, but you really should talk to an attorney instead. Do it. If you haven't spoken to one yet, you need to ASAP. I want to now get into my top 3 things you should do as they are essential from my perspective as a lawyer and as a regular person who knows a little bit about this industry. So here they are 1: Get a lawyer (like…ASAP) to read your insurance policy. [don't just file a claim with the car insurance company] You need to get an attorney, but you don't know how to find the right one. You're probably saying to yourself: "Who the heck do I call?" There are many good lawyer marketers in and around Los Angeles with billboards everywhere. You don't know anything about these people, their track record, how competent or experienced they are in your particular type or category of injury. I understand the real crap-shoot you face as you try to wade through the myriad of injury attorney options advertised to you, and now is not the time to gamble. You know how easy it is for people to write and garner fake reviews or have their friends and family give them positive reviews about settling for cash value. You just really don't know what's real and what's not. That's a real, real problem right from the get-go because some lawyers aren't going to tell you what you need to do right after an accident. So I am going to. The first thing I try to do is tell all my clients these three things. 1: Get a lawyer, get a good one, one whom you feel comfortable with. If you like your lawyer, but do you trust them? Well, how do you know if you can trust them? You usually don't know if you can trust your injury lawyer until after you've already signed up your case because they are on their best behavior, waiting to get that ink to paper. They don't ever really tell you that you have the right to get out of your contract with them and get another lawyer if you're not happy with them. If you're unhappy with your current lawyer – you can fire them, even if the agreement is 100% contingency. They often don't say this to you when you are evaluating them. They'll likely turn off their happiness once you sign on the dotted line. I don't want that to happen to you, which is why I am making this video. You don't want your case file to be sitting in a corner somewhere, not getting worked on. I never want to hire a lawyer who takes on a large caseload. That's the first thing that causes me concern. If it looks like it's a mill and the firm runs a lot of TV ads and radio jingles, that means they are signing up a lot of cases and probably having to take on cases that other lawyers wouldn't take because they require too much effort for too little reward. Because those firms have millions of dollars in marketing expenses, they've got to get whatever they can. Sometimes that may result in them settling your case quicker than they should or not putting enough money into the case to make it pay off. A lot of times, lawyers will spend their own money, finance the case, and then get paid back if the result is positive. The good ones do, that is. So there's a lot of different things you need to be concerned with when you're hiring an injury lawyer, but you have to do something to protect yourself legally and financially. In another video, I will get into some tips on how to find a great lawyer. You get a lawyer after you've received proper medical care. You don't just get on your phone and call your lawyer at the accident scene. You know, while your guts are falling out of your belly! You have to get to the hospital first for obvious reasons. You should take an ambulance, generally speaking, so you have a record that these injuries happened in this particular accident, at this specific location, whether it was a slip and fall or whatever the reason. A lot of times, the store manager at a grocery store doesn't take a report when someone has a slip and fall. So the only record you might have is your trip to the hospital in an ambulance from that location. You've got to think about these things. Remember, insurance companies don't want to give you money. Or if they do want to give you money, they want to provide you with as little compensation as possible. And that's just not fair. Somebody who understands this will best calculate your fair compensation amount and fight tenaciously for you. And that's a reliable injury attorney along with their team of experts (if they are any good). One question you might want to ask them is: What types of experts do you use in your accident cases to prove damages? If they don't have an answer for you right then and there, or they have to think about it, you're talking to an attorney who just settles cases quickly and doesn't go the extra mile, which is an immediate red flag. The next thing that I want to get into is point number 2: The insurance company is not your friend, so don't talk to the insurance company. Yes. At some point, you're going to have to talk to your insurance company, right? Because your insurance contract requires you to make the best effort to resolve the claim amicably. You just have to remember that there are two insurance companies in most vehicle accident scenarios. If it's a car accident, for example, there's your company and the other guy's insurance company, there are a few points you need to know, such as; The other guy's insurance company owes no duty to you. The other guy's insurance company will lie to you. The other guy's insurance company can do whatever they want and get away with it. You can't do anything about it (The courts have already made this very clear.) His insurance company cannot do; The other guy's insurance company cannot unreasonably delay the investigation of a claim once you file a claim. Only lawyers know these rules, and insurance companies know that most people do not have this specialized knowledge. It's unlikely that the insurance companies will abide by these rules unless you hire a lawyer who forces them to by putting their feet to the fire. So you need an attorney who forces the insurance company to abide by California rules, the insurance code, the business and professions code, all the different statutes and ordinances that affect insurance companies and their duties to third parties. Remember, you're a third party when dealing with the insurance company of the person or persons or company who caused the injury. So there's no duty owed to you. So don't think that they are your friends. Now, your own insurance company is not much better in this regard. They owe duties to you as a direct first party. The bad faith insurance laws would come into play in a case like that. But what are bad faith insurance laws? They are basically laws that say your insurance company owes you a special duty of care because they have a heightened level of understanding that you don't. Because of that, they owe an extra duty of care to you, and you can sue them if they breach their duty of good faith and fair dealing with the resolution of insurance claims. The resolution of insurance claims comes into play typically with uninsured or underinsured motorist policies. The resolution of insurance claims usually involves excess or umbrella insurance coverage. In this case, they owe you a duty to pay you out or pay someone else out in a timely fashion. When insurance companies do not adhere to these laws, bad faith lawsuits a filed. So that's a little bit different. Just understand that bad faith laws involve you and your own insurance company, but not the other guy's company and you. Sometimes the other guy can assign your rights to go after his company if they failed to protect him adequately and he doesn't have any money to pay you. Bad faith laws only apply to your own company and you as the contracting party. Unless you also have a contract with the same insurance company as the person causing your injury, you have no contract with the third-party insurer. Hence, bad faith laws don't apply to you. And this can explain why insurance adjusters act like they are your friend when they are not. So there are ways around this. I don't want to get too much into insurance law here, but this is just good general knowledge that I feel is important to share with you. I just want you to understand that there are different types of duties owed by the insurance companies to different people depending on the scenario and category of accident and injury. Insurance is a way that society protects itself. So that people don't take the law into their own hands and exercise what's called "self-help." We called it a "pound of flesh," like under English common law, back in the old days. And so the pound of flesh is gone. And now we have a system in place, a tort law system that involves insurance, that allows parties to use the money to resolve problems, and you're going to need capital – hence this knowledge that I am sharing with you today. Why should you have to pay for your medical bills caused by someone else? You shouldn't. Also – do not think you're suing your friend who you slipped and fell at his house. Don't think that, "Oh my God, I'm suing my friend, I must be a terrible person. We're never going to be friends again…" If the accident happened at my house. My dog bit a friend of mine's child, I'd simply say: "Here's my insurance adjuster's phone number, buddy. I have insurance. I'm so sorry that my dog bit your kid in the face". So keep that in mind too. I don't think you're a good samaritan doing something awesome by not making an insurance claim. You can always decide later how much you want to pursue things. You don't have to sue if it comes down to that. But lawsuits are way down the road and you have to get through the medical treatment first. If your child gets bitten on the face by a dog, well heck, he's probably going to need surgery or a lot of procedures, maybe laser treatments or whatever, to burn that scar off. Your child will also likely require vitamin and E therapy, whatever it might be. That is all going to cost money, and, you need that money to pay the medical bills. If it's a legit person or a store owner or homeowner, they are going to offer up their insurance policy right away. And again, that doesn't mean you are suing them. Okay? Don't think of it as though you are suing them. You're not. All you are doing is making an insurance claim, but you're going to be dealing with an insurance adjuster who is a professional, and you're not an expert when it comes to insurance claims. These people are professionals. I liken this to playing a card game with Wyatt Earp. When you're dealing with an insurance adjuster, don't think you're going to win unless you've got someone on your side who's just as fast of a draw as him. So remember, don't ever give statements to any insurance company, yours or the other side, until you talk to a lawyer. Yes, you can call your company and report the accident, but tell them that you cannot discuss anything more than telling them where the accident happened. You can say something to the effect of, "Here's the other party's name. I have to talk to an attorney before giving you any further information or continuing this discussion. I need to speak to a lawyer before I give any more statements about this, and I will call you back with my lawyer on the phone to answer any additional questions you may have. Thank you so much. I'm not difficult". That's a great way to deal with your own insurance company. Trust me as for the other side's insurance company, don't waste your freaking time. Call a competent and aggressive personal injury lawyer who will hustle and make a claim for you. Get the proper paperwork to allow that lawyer to insulate you and talk to them. You don't even want them to hear your voice when it comes to insurance companies. I repeat. You don't want the insurance adjuster to listen to your voice because they are evaluating you. They are evaluating you from the get-go to see if you would be trusted in front of a jury or not, to know if you're a blistering idiot or to understand if you're sharp, or to see if you come off as shifty or dishonest. Putting it simply, they are watching you like a hawk and just waiting for you to slip up and say one or many things that benefit them. And that's going to be an impression that they use when they make their offer letter to you. So why would you want to offer up an opportunity to ask leading questions or to try and size you up? Why would you ever do that? That is where your lawyer comes in with a shield and sword to protect you. You'll be right there standing right behind them as they fight for your fair compensation. So at that point, you're saying: "Here I am, I've got my counsel with me, I have my knight, where is your knight?" And you are now on the field of battle where the two Knights engage in legal combat. And that's what it's all about. If you plan to go it alone, you have to make sure you are prepared to pull out a sword and shield and play that game and get in that ring or that arena or that jousting area with a Knight who specializes in this type of warfare. So, why do I say warfare? That's what this is. Fighting for your right to fair compensation is a battle, and you have to approach it as a battle. You have to approach that dynamic as if you are in combat; you're getting hurt. Your life depends on it. You have to get triaged, right? Yes. But now, you must get to a place of safety. You can't triage in a battle zone. You can't deal with bullets flying back and forth, phone calls to insurance companies. You need a lawyer to come to your bedside or hospital to help you fill out the paperwork and then go out and do that work for you so you can mend, heal and have that certainty that somebody is on your side fighting for you. And a lot of times, your family, (you might be the breadwinner) might have a kid who has special needs and no longer is getting that money from you to go to their feeding therapy classes or whatever it might be. These are all compensable damages. You talking to the insurance company could (and most likely will) derail that. You need to handle your medical care first before hiring an attorney in most cases. Recommendation number 2 is to not deal with the insurance company directly. That's what your lawyer is there to do. Only a trained attorney can protect your rights. Sometimes a paralegal can go in there and represent themselves. These are people who've done litigation work, or they have exceptional qualities and an ability to defeat insurance adjusters on this battlefield. Rarely does one possess this ability, not having practiced law, and is not recommended? The vast majority of people will screw their case up if they don't get medical care and talk to a lawyer first. So remember point number 2, the Adjuster is NOT your friend, and you should not be speaking to them without proper legal representation. The insurance adjusters on both sides get kudos for paying the least amount possible on a claim. Why? Because insurance companies are a business, and they are in business to make a profit. If you're taking money from their insurance fund to pay claims, that money is no longer going to be in the bank, and they make their money in all kinds of crazy ways, like utilizing a strategy called the float. They get higher than average interest rates on investments. Insurance companies have all these great things the government gives them to make money. When it comes time to protect us in most cases, unless you have a highly trained attorney who knows how to negotiate and joust with the adjuster, you're going to have a difficult time getting adequate compensation. Study after study proves that represented parties garner better compensation for injuries even after receiving their portion of the settlement because everybody gets a part of it, right? The lawyer gets his piece, and the doctor gets his portion of the pie. You know, whoever the experts where they all have to get paid out of that. Even after all that's said and done, the studies show that the represented party gets far more money than the unrepresented party, so keep that in mind. Again, the insurance adjuster is well versed in the art of manipulation. So you don't want to deal with someone like that. Especially if you're a savvy and sophisticated person because it will make you pull your hair out. You'll ask yourself: "What did I get myself into? Where's my lawyer?" The bottom line here is they are going to try to be like any competent law enforcement officer would be to a perp, right? Because to them, you're just a perp. You're probably lying, probably trying to take advantage of the situation, etc. They've got to think this way, right? Because that's just their nature as they've become venomous over the years and callous because they just think everything's fake after a while. Well, many of them feel this way. There is a degree of cynicism amongst the insurance adjusters amongst some of the darkest types of humor one could imagine. If you've ever sat and had a drink with insurance adjusters, it's just amazing the stories they tell. I would never want to do that job for a living, but be that as it may, many of them are good at it. They excel at the art of manipulation, and they will do everything they can to get you to admit and confess to things that may or may not even be true. Their main goal is to try and reduce your financial compensation. That is the end game. The insurance adjuster may even tell you: "Don't get a lawyer, you know, don't do it. You don't need one. It's going to mess up your case. I'm going to take care of you now." Why are they doing that? Fast forward… A year goes by, and you're still calling them every couple of weeks, and they are saying: "Hey, don't worry, everything's cool, man. You don't need to go to a doctor. How are you feeling? Yeah, we're working on your file." Right. A year and a half pass. You say: "Hey, what's going on, man? You do recall that you said you had me covered, right?." And the new Adjuster on the phone responds with: "Oh, I did? You know that Adjuster's not here anymore, right? The other one you talked to you has left the company, but you know, based on your file, you never sent us any medical records. Did you ever go to the hospital?" And you're like: "Well, no. The Adjuster told me I didn't need to go to the hospital. He was going to give me money and not to worry about it." And then the Adjuster says: "Oh, you never went to the hospital. Really? Okay. Were you ever able to get a lawyer?" Your response is: "No, I never tried to get a lawyer." The Adjuster then says: "Well, you should just try and get a lawyer. Maybe they'll be able to help you because I just don't see any money here for you, sir. You know you never went to the hospital. There's no police report. My client says you are at fault." And you're like: "Wait a minute, Mr. Adjuster, didn't your colleague tell me that you're you're going to take care of me, help me out, and this and that?" At which point the friendly Adjuster responds with: "Well, you know, I don't know what the other Adjuster told you, sir. I'm just telling you, look, I want to help you, but I just don't see anything in here that we could help you with on this. Why don't you call me back in a few weeks, okay? I'll talk to my supervisor and see if there is anything we can do for you. Yeah, because I want to help you. I'm sorry about the misunderstanding that blah, blah, blah." That's your typical insurance adjuster. Here is another typical scenario that goes down as well. You call up: "Oh, hi, Mr. Joe Shmo. How are you? How are you doing? Well, you know, I just want to see if you talked to your supervisor." Adjuster responds with: "Yeah. You know, I went ahead and talked to my supervisor, and I'm going to have to go ahead and let you know we have to reject the claim because the statute of limitations expired yesterday. Do you know what the statute of limitations is, sir?" And you're like: "Ummmm, no. You told me to call you in a week. You told me to call you today." Adjuster: "Oh, I did? Oh my gosh. How crazy. I didn't even notice that your time to sue expired!" Now reality sets in, and you're feeling deflated, discouraged, and beyond frustrated. You respond with: "Get me your supervisor. I want to talk to someone. You owe me a duty." And the Adjuster responds with: "Oh, I'm sorry, sir. I actually don't owe you a duty, and you probably should have hired a lawyer, but I'm sorry, I really can't help you. Go ahead and have yourself a nice day." (hangs up the phone) So now you're stuck. You know you've got a dog bite on your chid's face or a broken bone, and there's your friendly insurance company, right? The friendly neighborhood insurance company as advertised on T.V. And then the last thing that I want you to do is to trust the insurance company. Some adjusters are sneaky and will offer that you see their doctor. Insane right? Don't fall for that as it's their doctor. I repeat, do not fall for that trick. You know, it's almost like they are trying to give you what we call a "defense medical exam" before you've even filed to try to settle the claim. They'll just sit you in a room with their doctor, and they'll have that doctor write a report that makes you look like you are a pathological liar, and there's nothing at all wrong with you. And that is what they try and do. Don't ever, EVER accept an insurance company's recommendation for a doctor, and don't even attend a defense medical exam once you file a lawsuit unless you have an attorney with you. If your attorney sends you off to a defense medical exam without a lawyer to object, observe and record what's going on, you'll want to stay as far away from that lawyer as possible. These defense medical examiners are unbelievable. But again, that's a subject for another video. I want to get into this a little bit more about dealing with the adjuster though. This is essential stuff for you to know. As a sovereign person, I want to recommend that you not ever let anyone else direct your life. You are the leader of your life. You are in charge. Don't let an insurance company try to do anything to befriend you or delay you because what they are trying to do is make sure that a considerable time gap exists from the first time you seek medical treatment to the next time you go back. The insurance adjusters' main goal is to make sure that your case sucks for you and is excellent for them. They do this to make sure there's a huge gap in medical care. Because if you're not going to physical therapy and getting treatment regularly, then you must not be hurt, right? That's what a jury is going to think. That's what the defense medical examiner is going to say. It also gives them time to try and blame the injury on something that happened later so they could say, you injured yourself at the gym. Look, this is your last chance, guys. Adhering to these suggestions when dealing with a personal injury case is your last chance to get compensation. So do yourself a favor. I mean, seriously, do yourself a favor. Make sure and preserve the evidence. Also, guys, this is important. Here is my 4th recommendation that you probably want to do as it just makes common sense. Don't sell your car. Don't sell your motorcycle. So if you know your car is in a storage yard, you're getting charged $20 bucks a day. Try to get it out of there, guys. But whatever you do, don't sell the vehicle involved in the accident as it is evidence you will need. Don't let that car, motorcycle, moped, or bicycle leave your site. Get pictures of it. Don't let that motorcycle leave your site. Get pictures of it. Take pictures of the incident scene with your cell phone camera. If you have to, when you're at the grocery store, and you slip and fall or trip on a big crack in the sidewalk, get pictures, get a tape measure, get someone out there to photograph it. Often, people who are supposed to take care of their buildings and fix this stuff say there was never a problem. Landlords and business owners neglect their properties and storefronts all the time until someone gets hurt. Believe it or not, this goes on all the time. The problem is they don't take measures to fix things until after they've caused damage to someone, and then they try and lie about it. A lot of times, you've got to get a record, always preserve evidence, preserve evidence, preserve evidence, pictures, notes, videotape. You've got to have all that stuff, or you're never going to be able to find the attorney to help you because, without evidence, you don't have a case. You just have your word against the other guy's. If nothing else, I just want you to understand that the armor of money that could be your compensation could be a tremendous and substantial amount because of this. You need to speak to a lawyer expeditiously, like from the beginning, to make sure that you take the necessary steps like getting to a good doctor. A lot of lawyers can help you find a decent doctor who specializes in the type of injury that you have, who already knows how to write reports that are persuasive to an insurance company. That's important because if you give the persuasive insurance company docs, then their duty to make a reasonable settlement offer comes into play. We'll get into that in another video. But there's a lot of things that a lawyer, a good lawyer, can do. There are just too many pitfalls for an unsophisticated person in this particular area of law. Even for a lawyer who does divorce law, this is not something I would recommend a lawyer do without a personal injury lawyer representing them. In many ways, it's your responsibility to get yourself and your family back on track. Financially, you're going to have lost money if you don't follow and adhere to the principles and recommendations in this video/article. You're going to have lost time from work. You're going to have medical bills and other things that you simply cannot afford. Usually, you may not have insurance to cover these things or enough insurance to cover all of these things. You may have deductibles or whatever you have. It's something that you have to pay for yourself. It doesn't make you the wrong person to call a lawyer to help you get that money. It's yours. You just have to get it. And how much you get depends on the competency and training usually of the lawyer, more than anything. The last thing I want to tell you is that many people perceive lawyers as jerks, and they won't tell you why they rejected your case. Many of you are just so bummed out because you can't find anyone to take your case, and you don't even know how to approach asking someone because you're not sure they'll like what you say to them. That's causing the lawyers to run from you like you've got coronavirus. That is because lawyers have an ethical duty to not give ideas to potential clients of the potential value of any given case. Lawyers are not supposed to make a statement or opinion on the efficacy or value of your case. When we send reject letters, that says: "This is not to say that we have formed an opinion as to the efficacy of your case or the value or what you're going to get out of it." And we're doing that because of our ethical duties. Because if we told you, "Hey, I think you've got a $1 million case here!" and then we win a dollar, guess what? Legal malpractice lawsuit coming our way. Right. And also, it makes lawyers look bad. The bar is trying to clean up the image of lawyers, especially the personal injury lawyers because there is that sort of history of personal injury lawyers being scumbags. You know, chasing ambulances and whatnot, much like in that Danny DeVito movie, called "Rainmaker." So we're, we're kind of battling that. Speaking for myself, I don't chase ambulances, but I do care about people, especially people with kids. And I always think about that. You know, what would I do if I didn't have great insurance and a knowledge of how to navigate an accident claim. If I was badly hurt, because let's face it, every time you step out of your house, you could get hurt. Thanks for watching it. I wish you a happy and speedy recovery, and I hope that you're not one of those people who screwed up their case by not getting medical care and not speaking to a lawyer. You could instead fall prey to the insurance adjusters, the proverbial "Wolf in Sheep's Clothing." Don't forget that. So look, in closing, I just, want to thank you guys for watching. When I got up this morning, you know, after hanging out with my kids for a little while, I just said, you know what, man? I'm going to skip the gym and come down to my office and do a cool video and try to get it out there to other people who've been in a similar situation so they can at least tell their friends and family. I recommend that you share this video with your friends and family members if you think this information could be useful. From now on, when people call me and are confused, I will refer them to my YouTube channel so they can watch this video. I am available by phone if you have any questions. Sincerely, Michael Ehline – Attorney At Law [Music]
PROOF Of Minimum Liability Insurance Is The Law.
It's the law that you carry proof of insurance if you drive. You must have a bond or a minimum of 15/30/5 insurance coverage. Otherwise, you can't get a Driver's License for a non-commercial passenger vehicle.
On California's roads, even some licensed drivers may have no valid insurance every day. Many people ask how that could be. After all, the law says they must have coverage. Don't criminals obey the law like everyone else?
---
There Are Many Undocumented Aliens And Others With No Car Insurance.
An illegal alien entered the country without permission who is not a citizen. It could also be someone overstaying a Visa who came legally. It used to be these people were deported and sent home.
Progressives like to say no one is "illegal" and that we are all people. The right says every other country has borders and laws, and so should we. Taxpayers and vehicle drivers ultimately pay a terrible price for our broken immigration policies.
At some point, politicians gave illegal aliens Driver's Licenses. And the rationale was that it would assure proper insurance. After all, you cannot get insurance with no valid license to operate a vehicle.
Car Insurance Is Expensive to Many Who Just Need a Car.
So, the story goes, that makes us all safer. Also, to register a car, you need insurance proof. So you can't finance a car or register one without proof of insurance. But car insurance is expensive. Many people are here illegally. If not, they live under the radar. Or these are folks who cannot afford auto insurance.
They could barely afford to buy a car. In any event, they just need to get around in a car. The bottom line is that legal criminals and illegal criminals evade our insurance laws. Or down and out folks simply can't afford more than the minimum. The problem is made worse by allowing illegals into the country. But it will probably never completely go away.
The 3 Day Recision Period Allows People to Register a Car, Get Coverage and Cancel.
The truth is, lawbreakers buy auto insurance and cancel once they have insurance documents. You heard right; people will cancel their newly purchased policies. And they will do so within the three-day right of rescission period. You see, they now have PROOF of insurance.
And to get insurance, you need to show the insurance agent proof you have a driver's license. Then you go to the DMV and register your car or obtain a permit.
The Purchase and Cancellation Game Is Common Place.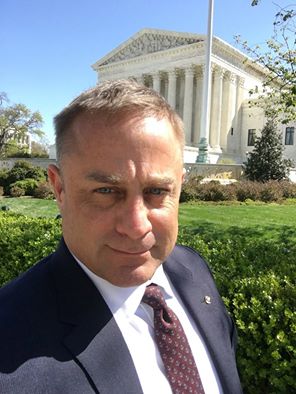 It is a consumer's right to cancel certain items within three days of purchase. And you don't need all three days to get a car registered. So it is a cat and mouse game. People buy the policy, contact the official documents, and cancel the policy. Simple as that.
How do I know this? Simple, I used to sell auto insurance. I remember the SR 22 drivers and illegals using bogus identities buying insurance. Now it's even easier for them. They can get a real driver's license. But again, they need to carry proof of insurance and registration.
Drifters Drift Away.
So, in this case, the other driver shows proof and ID at the accident scene. That is the law. Now you will call the Adjuster for his insurer. Guess what; they say the policy was canceled. You are out of luck. And you will probably never hear from the other driver again.
They will disappear. Mostly their info was false. The phone number was for someone else. And even the address was to some vacant lot. So you see, this is what injury attorneys deal with on a day-to-day basis.
And even if you could locate them to sue, why would you want to? Most of all, these are people gaming the system and living off the grid. So it makes sense they would not have assets to satisfy a judgment.
Illegal Drivers and the 3 Day Cancellation Period Loophole.
People need to get cars registered to get plates and tags. If not, they will get pulled over. Once their vehicles get registered, they cancel the policy in three days. But now they had a car with tags and "proof of insurance." See how easy that was?
A licensed, uninsured person is now rolling down the I-10 freeway. There are, in fact, thousands of licensed commuters on the roads daily. Many have no vehicle insurance at all. But even if they do have it, minimum coverage means that many cars are technically under-insured.
Even With Coverage, an Underinsured Problem Arises.
Example – Volkswagon With Basic Coverage Hits a Rolls Royce.
An example would be a Volkswagen Beatle T-boning a Rolls Royce at an intersection. $5,000 in property damage coverages is not enough to pay for the body damage and diminished value of the once Cherry Rolls. As imagined above, the Rolls probably purchased its own UM/UIM coverage for accidents.
Hit and Run and Drivers with No Coverage Problem.
A massive problem with many uninsured drivers is that they may be more likely to leave the accident scene even if it's not their fault. It is also more likely they have no health insurance. Probably no med-pay coverages exist either. Let alone are they able to pay for medical treatment or car repair.
This may leave you in compliance with a bad taste in your mouth. You are probably the few Republicans left in the State. You're the ones feeling and thinking that we who play by the rules are helpless.
Fortunately, this is not always true. With the proper assistance, you can get justice. So the first thing you responsible folks must do is get more coverage than you need.
Below, I will show you how you can cover yourself for a few more bucks a month. Now you have less to worry about when in a UM/UIM situation.
What Insurance Should You Should Buy?
At a minimum, beyond basic coverages, buy:
Comprehensive. ("Comp").
Collision Coverage. (Read More here.)
Unlike the property damage ("PD") coverages all drivers must carry to cover minimum damages to the other person's car, collision coverages are additional insurance that you pay extra to deal with your vehicle's repair or replacement costs.
Typical examples of events covered are if your car crashes into an object or another vehicle. Or a scenario if it rolled over. This coverage is designed to fix up or replace your ride after a bad wreck. Whether a simple fender bender or a bad wreck, it covers you for an uninsured person. Even if it's your fault, you paid coverage for this.
Others Deep Pockets?
When you fail to buy additional coverage from your insurance broker, you can get a competent lawyer to seek out the defendant's assets. This expert will "DOE in" other potential defendants. This means when others are found to be at fault, they can become added to the pleading. And hence, they are "DOE'd In." Making sense so far?
These others can be employers, and even the city, State, or federal governments. Often they are the agencies responsible for maintaining a dangerous condition. So imagine a pothole on a public roadway, for example.
Or imagine a failure to install or maintain a guard rail at a blind corner? There is always more than one way to skin a cat. If hit by a UM or UIM driver, it does not mean you have lost yet. A lawyer can try to find deep pockets. And significant injuries will mandate a settlement to pay all the damages.
A good lawyer will argue that a supervening, intervening event interfered. So that is what caused, created, added to the injuries. What if you were forced to take evasive action? Perhaps you had to avoid hitting an unattended child? Maybe that child had wandered beyond the gates of his mansion? So now the little tike crawled into the central coast highway?
That may be a claim against wealthy parents for negligence. Even when you don't have an ace in the hole, a crafty lawyer will always find a way to put his client in a position of strength. At least in negotiations and outcomes, there are multiple parties to pay.
How Driverless Vehicles Will Change the Auto Insurance Game?
There has been lots of talk about self-driving vehicles during the past couple of years. And this year, the conversation became more substantial when on July 13, 2015, Google showed the prototype of its self-driving car in Silicon Valley City at the Community School of Music and Fine Arts in Mountain View. The location is about 40 miles southeast of San Francisco. And it gave attendants at the event a close-up of the vehicle.
The prototype does not contain a steering wheel or pedals like a conventional car. The vehicle is designed to drive without a dedicated driver behind the wheel.
In June, Google tested the prototypes on the road near its headquarters in Silicon Valley. Moreover, the Internet giant is interested in this technology, but some traditional auto manufacturers have begun introducing partially automated vehicles.
Both Mercedes and Toyota have introduced vehicles that have braking and parking assistance. Also, they have plans to take automation further in the coming years. Google is not the only tech company interested in autonomous vehicles. Alibaba and Baidu have also been interested. And they believe they can have a fully operational self-driving car ready in five years.
---
The Question Remains "What About Auto Insurance?"
Autonomous vehicles have self-driving technology. So this could mean a change on the roadways by making traffic efficient and less room for error. After all, there is no place for issues like driver distraction or driver error. Also, this could change the whole transportation issue, including possible car ownership due to alternatives.
An article in the Yale Journal of Law & Technology discusses the automobile insurance industry's 200 billion dollars a year. And it relates how this type of technology with autonomous vehicles could make having private auto insurance unnecessary in the future. Yale Law School Student Jack Boeglin, who authored the article, surmised that private insurance would not be needed. Because of this, liability transfers to the manufacturers.
Using this theory, he says drivers who want to keep their driving privileges would be required to pay. Also, if an accident occurred using collected data from the vehicle's computer, it could be used to determine the percentage of the driver's fault, assigning liability.
What Are The Major Liability Issues?
On the other hand, drivers who relinquish their driving privileges to the vehicle's automation would not have liability issues and would not need insurance. Also, this could save drivers thousands of dollars in insurance premiums. But the question would be, is this enough motivation for the public to change to self-driving vehicles?
Ehline Law Firm finds the advances in technology in this area exciting. But we wonder if self-driving cars, when the time comes, will stop accidents from happening. As with anything computerized, issues can occur. And what happens when there are both types of vehicles on the roads? To learn more about motor vehicle accidents and liability, visit our pages.
---
Protection Against Insurance Scam Fraud.
We wanted to discuss something that hurts all of us here at our injury attorney portal site. Every person ends up having to pay one way or another when they become victimized by car insurance fraud. So they will be responsible for paying higher insurance premiums. Expensive false claims mean higher premiums for all of us.
The victim and family members involved in an accident wind up paying with their very lives in many situations. To prevent insurance scam targeting, it remains essential to become educated on fraud protection.
Insurance fraud followed private insurance. Astoundingly, recorded incidents go back to ancient Greece. For example, ships purposefully sunk. And that scam was called "scuttling." Then insurance fraud made its way to England and onto America.
How Long Has Insurance Fraud Existed?
So, just as prostitution came along soon after sex, insurance fraud is no different. An entirely new arena opened up for insurance fraud claims when the automobile was introduced. With the high-tech technology commonly used today, organized and highly sophisticated crime rings file numerous fraudulent claims for car accidents. They are not very easy to detect.
However, this does not have to leave you exposed as a target for an insurance scam. There are steps against fraud that can be taken to gain protection and awareness.  And these steps help you avoid becoming a targeted victim of individuals and organized crime rings alike. First, you must understand the common insurance scams.
There are quite a few different types. Accidents that are 'set-up' can range from drivers acting like they want to offer help. But instead, they only intend to cause an accident that appears to be the fault of the innocent driver. They do this to vehicles by intentionally stopping directly in front of an innocent driver to cause a rear-end accident.
Should I Trust My Doctor or My Lawyer?
Even attorneys and physicians become involved in these scams. You can't trust anyone. The best way to make sure you do not become a victim of insurance scam fraud is to gain information. You need to understand fraud protection. So that way, you can avoid car insurance accident scams.
Below are some of the most common scams that you will want to stay aware of:
Fake Helpers – Waving unsuspecting drivers into deadly traffic is their job. Next, their companion intentionally crashes right into your vehicle. But evildoers will deny the other driver got waved into the danger zone. Scams abound. For example, they help you locate a physician, auto repair shop, or attorney. In situations like this, everyone involved is aware of the scam. The physician and attorney will be deceptive too. That way, they get to collect more money from your insurance provider. Afterward, the body shop will end up charging ridiculous rates as well.
Additional Damage – Staged wrecks are more and more common. For example, a scam driver will drive to a different location and deliberately cause significant damage to their automobile. But the first accident is where all the injuries occurred.
Rear-End Car Accidents that are Staged – When a car behind you hits your rear end, that means "rear-ended." But when it's someone who forces you to slam on your brakes, you rear-end into the scam driver. So now, they can then collect large amounts of money for their vehicle damages. Next, they will gather even more money for staged medical injuries.
Semper Paratus?
The age-old Latin motto of the U.S. Coast Guard says it best. "Always Prepared." It is vital to remain prepared. After all, scams like this can occur at any place and at any time. The key is awareness. Keep an eye out for scam drivers. After all, they may be inspecting your driving habits or following your vehicle. You should always make sure there is enough room in front of your car to stop in a hurry.
Also, take notes if an accident occurs. Get information about the other car. Go so far as to notate every person in the other vehicle. Moreover, it would be helpful to record damages to vehicles and structures on a disposable camera or your smartphone. Never use another person's judgment; always use your own.
Do not let another driver 'wave you into traffic'. It is much safer to let other vehicles pass until you know you have enough room to get in or out of traffic. If an accident occurs and you sense something is not quite right, make sure you convey this to your insurance company. These are just some ways to protect yourself from insurance scams and fraud.
What About HealthMarkets Insurance Fraud Lawsuits?
The health insurance provider, HealthMarkets, made the news a lot in the last several years. But sadly, it's not for the reason that the company wanted. The insurer has landed in hot water several times. And this is because it claimed to offer comprehensive health insurance for its consumers. But instead, it failed to provide what it had promised. In 2010 the company was even sued by the Los Angeles City Attorney. The basis of the charging document was false advertising. In other words, Los Angeles believed this insurance corporation was lying to the public.
The LA Times even quoted the Chief Assistant City Attorney as saying:
"All their marketing and training and advertising was aimed at convincing people that this was comprehensive coverage that will protect you in your time of need. It certainly did not prove to be that way."
---
This lawsuit is among many that the company has faced. This lawsuit alleges 13 consumers felt cheated by the company. And in one case, the cost of health coverage far outstripped what the company offered.
Hence, it left its consumers feeling misled. The Christensen family was without a breadwinner and $450,000 in back medical bills. The company, formerly known as UICI, has even become labeled 'junk insurance.'
It has repeatedly faced accusations of not providing proper care when needed. Also, this was much to the detriment of its customers. Also, the corporation has gotten embroiled in lawsuits multiple times. And it's gotten sanctioned by multiple government agencies. So if you or a loved one had coverage with HealthMarkets or UICI, you could have a case. Were you denied coverage at a critical time? Then you may be able to get justice. Of particular interest, you may win even without filing a lawsuit.
Winning A Healthmarkets Claim
Most of all, our professional liability attorneys have battled big companies for the little guy. And we have repeatedly won time after time. So let us go to work for you and your family. Why not hold the insurance company accountable in bad faith? Also, you may have other claims or causes of action? So call us today for a free, no-pressure consultation. Then we can discuss your legal rights.
Do You Need A Lawyer To Guard Your Rights?
Yes, you do! While, as discussed above, the law requires drivers to carry car insurance. They only need this to get a license and registration. There are cases where licensed drivers do not have it at all. So if injured in an accident with an uninsured driver, you will need full coverage. And you will also need legal assistance.
Ehline Law has attorneys specialized in uninsured drivers and has dealt with similar cases in the past. When this occurs, the fiscal and emotional burden is rough.
Lawyers Can Challenge Smug Insurers?
Yes, they sure can. Ehline Law is familiar with the intricacies of the law and insurance's pernicious practices. These lawyers can get you the maximum coverage for such a situation. Also, we can use the uninsured motorist law to challenge your insurance company. We can demand the damages sustained be paid.
This will make sure that your insurance company will pursue the wild party. And they can force that party to pay. Of course, the insurance company will likely not like to do this. But that is why you paid extra.
An expert lawyer can directly challenge the offending party too. This could involve an out-of-court settlement. Or it could be a case in front of a judge. Either way, the need for prompt legal assistance is paramount.