Insurance, particularly car insurance (aka liability insurance), acts as a vital barrier between parties. It also can help prevent legal recourse in the courts by settling matters beforehand.
Insurance is one of the most commonly held contracts (<< See the videos here) in the United States (Source.) Mostly, it operates as an agreement between two persons, where the insured pays a premium to the insurance companies. In turn, the insured seeks reimbursement in case of inevitable losses. At least, that is how it is supposed to work till you meet the claims adjuster.
---
Examples of losses covered by insurance policies include:
Sickness
Death
Property damage and others.
But insurance companies operate under several different statutes and some judge-made laws. When there is a claim, a claimant may or may not get represented by a lawyer. But sometimes, it is beneficial to have legal assistance.
Thus, you can help make sure you get the full value of your claim. So Ehline Law helps victims get a fair shake when they need help. This informational piece below should help you understand more.
---
There is a procedure to follow when a claim is related to a policy holder's insurance claim. And it's not always a vehicle accident.
For example, a victim may get hurt from a slip and fall at your house or place of work or business. But the insurance company will often hire an attorney to represent them. 
The insurance carriers will have a battery of actuaries, adjusters, and other professionally trained personnel.
How Do Carriers Try and Hamstring Your Auto Accident Claims?
These insurance defense attorneys and staff are often used in cases of car accidents.
Their primary concern is to defend their policyholder if they are getting sued.
Usually, a plaintiff is making a liability insurance claim over their injuries. Also, the law does not allow the insured to determine when the insurance company must pay a share. So the carrier gets time to investigate claims reasonably.
But it must be a reasonable delay.
Also, insurance companies hire lawyers to ensure the company complies with the law. These laws could be local, state, federal laws and regulations.
But sometimes, the carrier acts in bad faith and waits way too long.
Next, insurance can fall into many categories.
However, much-discussed here is under the purview of private insurance companies and policies.
What Types of Insurance Coverages Do Most People Seek?
There are many types of insurance that you will select depending upon your specific needs. Let's look at some coverages available and reasons you may need it. There are many loopholes and problems with California's mandatory auto insurance scheme that works against good citizens. So getting better coverage is essential for most suffering families.
What Are the Various Types of Auto Insurance Coverage?
By far, the most sought-after insurance is auto insurance. Several types of insurance coverages are available to California motorists.
First, minimum coverage requires a 15/30/5 basic policy (explained more below). But drivers can buy a $10,000 insurance bond to satisfy the California minimum coverage law.
You Must Have a Minimum of 15/30/5 Insurance Coverage Under CA Law.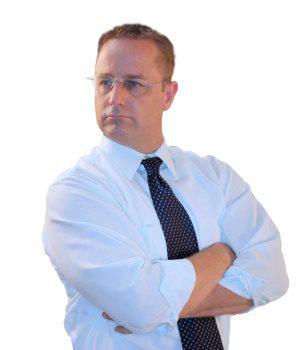 State insurance coverage remains mandated under the voter-enacted Compulsory Financial Responsibility Law. So all motor vehicle operators and residents that drive their cars shall be "financially responsible."
So if you drive and are involved in an accident, you must show proof of insurance to law enforcement. You must also prove you can minimally pay for damages and injuries caused by the use, ownership, or borrowing of an uninsured vehicle.
Q: 15/30/5 Defined? A: Insurance Law Jargon for Minimum Insurance Coverage for Vehicles:
$15,000 for bodily injury and death claims of one person injured in an accident involving motor vehicles;
$30,000 if more than one wounded and bills and damages indicate $30,000 or more in damages as to all persons in the car;
$5,000 to cover the other party's property damage claims against you per motor vehicle accident.
However, basic coverage fails to pay the insured driver. Extra coverage exists for that. And it gets discussed below. Minimum coverage merely covers the legal minimum amount for a car accident victim(s). It also pays for injured occupants and others outside the vehicle who are hurt.
How Can You Avoid Buying Mandatory Auto Liability Insurance?
Discussed here is a method of purchasing an insurance bond to avoid insurance payments. 
The discussed below is comp. Comp insurance covers costs such as auto repairs to your car. Things like gap coverages for leased vehicles may be required.
First off, one coverage drivers could probably use is:
Personal Injury Protection (PIP). PIP is auto insurance known as "med pay" in California. It pays you a small amount, maybe $5,000, to spend some medical expenses before it is determined who is liable for your accident. So this would likely require an addendum to add it to your existing policy.

Comprehensive. ("Comp"). It remains crucial for all drivers to purchase comp and collision coverages. Your insurance agent will make you sign a waiver just to make sure you do not want these coverages. Many people don't want to pay a few dollars more per month. So they waive it. Moreover, this is a HUGE mistake, and here's why.

You are going to want comp for casualties arising out of fires. These also can be god-made or natural disasters. Covered items include flying or falling objects. Also covered are theft of property or destructive vandalism.

And darting objects that destroy or damage your vehicle are included. The typical example of a darting object would be a case like a deer flying through your front windshield. Most of the time, it is at high speeds as it leaps across the highway.

Collision Coverage. Unlike the property damage ("PD") coverages all drivers must carry to cover minimum damages to the other person's car, collision coverages are additional insurance that you pay extra for to deal with your vehicle's repair or replacement costs.

Typical examples of events covered are if your car crashes into an object or another vehicle. Or if it rolled over. This coverage is designed to fix up or replace your ride after a bad wreck. Whether a simple fender bender or a bad wreck, it covers you for an uninsured person hitting you. Even if it's your fault, you paid coverage for this.
What is the "Gap Insurance" Coverage?
Gap insurance will be required for many high-end vehicles. It pays for "the gap" in the actual value versus the leased or financed amount. Otherwise, the buyer may pay the difference out of their pocket. If not, the victim may be unable to get a replacement car.
What Is an Uninsured Motorist And Underinsured Motorist (UM/UIM)?
Uninsured motorists and underinsured motorists are trouble in some accident cases. Many insurance brokers reference this personal injury protection as UM/UIM. Many uninsured drivers travel the roads in California.

You should consider purchasing extra insurance coverage. Every day you share the road with unlicensed, uninsured drivers. If a defendant has little to lose, they will flee the scene. In any event, this creates a hit-and-run scenario.
If an uninsured driver causes a road accident, you could be in trouble. So if they hit you or your car, you may have no way to pay for the ambulance ride to the hospital.
Also, you may have no money for other hospital costs. Plus, you might be out of money for damage to your car.
Types of Insurance Not Required But You'd Be Crazy Not to Buy!
Comprehensive coverage, or OTC (other than collision), under-insured motorist, UIM, uninsured motorist (UM, medical payments coverage, and collision and theft policies), are not required by state law. However, they may overlap each other.
But these are an excellent idea to have. But you are only required to hold basic insurance. But if not– you must show that you have a bond. And this covers the potential cost of injuries or property damage caused by a collision.
Methods of Proving and Complying With CA Financial Responsibility Laws:
Purchase insurance coverage from an insurance agent;
Pay the DMV a cash sum of $35,000;
Prove you are self-insured with the DMV; usually, this involves owners of vehicle fleets that have at least 25 vehicles in business use;
Purchase a surety bond for $35,000 from your insurance agent. Some state residents are eligible to buy "low cost, reduced limit, automobile liability coverages." California calls this the Low-Cost Automobile Insurance Program. ("CLCAI"). So this means consumers can comply with the law.
Primary and Non-Primary Road Intersection Rules:
Under the preemption doctrine, when a non-primary roadway motorist enters an intersection, this driver may only cross a street first street when reasonably safe. So this means crossing without endangering or impeding the primary roadway drivers.
Also, a driver entering a roadway from a private driveway must yield the right-of-way to oncoming traffic. When a motorist gets close to the driver exiting a driveway, he must yield. Otherwise, this would create a hazard. So the exiting driver must use great care entering the roadway—that way, the driver avoids obstructing traffic.
But the motorist on the primary street also must use caution. He must do so in non-primary traffic areas as well. But this driver has a lesser burden than the motorist on the non-primary roadway. Therefore, the primary roadway traveler can assume certain things.
For example, they can expect to enter the main roadway to be safe from a private driveway or side road traffic since it's not supposed to impede their right-of-way. But the driver on the main road seeing a car in their path must still legally slow their vehicle. So this must remain a standard of being reasonable.
What Are Some Standards Of Care In An Auto Accident?
Drivers on the shoulder of a highway or roadway remain held to the same standard as motorists entering a private driveway route. So they must yield to traffic on the road. And they should only enter the roadway when safe. All in all, they may not place any drivers in danger.
When a driver passes another vehicle, they must ensure a clear path. Last, the driver should be entirely confident they have looked at all angles of traffic. So they must ensure safe passage.
What Are The Pitfalls Of Covering Primary Care?
Sometimes affording X-rays or your MRI won't be possible. But that's why you buy additional automotive insurance coverage. Even after that, some insurance UIM declarations exclude coverage. Mostly this happens if no physical contact takes place between vehicles during a car accident.
If the other car driver makes you take evasive action, you may be in trouble. Good luck if you find no paint transfer on the vehicle. So even though you thought you had the coverage, you are wrong.
In a New York Minute, you are left with a truckload of bills and headaches. Make sure you know what you are buying.
What is the smart way to protect yourself from a Los Angeles car accident? Easy, hire a lawyer. Just call attorney Michael Ehline or one of his staff. So give us a call, and we'll discuss your policy. Also, we'll guide you as to the coverage you should purchase for future security.
These can include insurers covering:
Health insurance
Auto insurance
Life insurance
But there is also:
Municipal insurance
Title insurance
Malpractice insurance
Homeowner's insurance
Commercial Lines and other specialty types of coverage
What Are The Vital Terms Of An Insurance Contract?
Benefit: The compensation given by the insurance company in case of a loss.
Claim: A request for a benefit in the event of a loss.
Coverage: Types of losses customarily compensated by the insurance company.
Insurance Agent: Licensed representative that sells insurance policies.
Insured: The person that would receive the benefit. With life insurance, the insured would be the deceased. But the beneficiary would receive the benefit.
Policy: Agreement for coverage signed by the insurance company and insured.
Premium: Payments to establish and keep the plan.
Liability insurance companies should be there for victims after a terrible accident. Additionally, some companies live up to their promises– some don't.
So having attorneys take on irresponsible corporations is vital for the process of recovery. Find out more below about liability auto insurance and claims so you can better understand what we injury lawyers deal with on a day-to-day basis.
Getting The Right Automobile Insurance:
One of the most significant problems faced by injury victims in dealing with a mediocre insurance company. And many consumers find companies that faithfully paid premiums look to avoid paying claims. You can find out more about insurance credit scoring here and why it's crucial in preventing these types of less than noble providers.
Insurance companies remain held to a higher standard than other businesses. But many insurers in California fail to reach that bar. These companies have obligations to help insured's that paid their premiums. However, you can read about which companies are better or worse at actually paying their payees.
New Reports Against Bad Carriers?
A recent report ranking customer complaints against auto insurers had some exciting results. It showed that Palisades Insurance was one of the best firms in California. But MetLife Auto and Home and Allstate were the worst. Also, Consumer Reports rated Farmers Insurance among the worst. Farmers ranked at 25th of 27 companies.
In a Consumer Reports survey between 2001 and 2004, over 21,000 respondents expressed unhappiness. So many believe their insurance companies either pay out quickly or try to pay as little as possible. Most of all, this gets seen with Farmers Insurance. In fact, Farmers was rated an F by the Better Business Bureau (BBB)– the worst grade it can receive.
What Makes Us Bad Faith Auto Insurance Experts?
---
Auto insurers owe a special duty of care to the policyholder(s). But what if an insurance company stalls, delays, or wrongfully denies a claim? As a result of this, they can be subject to extreme penalties. Our experience in auto liability insurance makes us experts on the topic. Here we will discuss it all.
What Is The First-Party Insurance Bad Faith Law?

Insurance bad faith is legal jargon under California law. It labels a process under tort law that lets you sue an insurer for unfair practices. Typically it relates to an unreasonable claims denial.
Sometimes people assign their rights to sue an insurer to a plaintiff who won a judgment more than the insurance coverages purchased. Often this is done because the defendant who owes you money cannot pay.
After all, they thought their insurance would pay.
So what can you do when an insurer acts against your interests? 
For one, complaints to the insurance commissioner can cause problems. Mostly, it can hurt an insurance company's star rating with the state.
But there are many things an insurer may do that are in bad faith. Sometimes you are forced to seek legal counsel because the government can only do so much. Here we discuss some of these things and the legal ramifications.
To begin with, a wrongful delay or denial of legitimate claims remains unlawful. It can lead to a punitive damages award. And this is bad for the insurance carrier. Most of all, it means their shareholders would get hurt. And it can also lead to other penalties. These could be state and federal government fines.
However, it hurts their bottom line. And that hurts everyone. Insurance carriers treat you better if you hire respected lawyers. If they see that your lawyer is Ehline, they take a closer look.
For example, they know Ehline has handled a multitude of bad faith claims. Also, plaintiffs can include the California Department of Insurance. At this point, the insured plaintiff will be the least of their worries. If ordered, the DOI can take their license.
Insurers Getting Sued For Bad Faith.

Sadly, we've seen cases of carriers refusing to assist their insureds. But we are finely attuned to how to help. In cases such as these, we go for the jugular. Hence, we can ensure these companies will honor their policies. If your insurance company acts in bad faith, this is a far-reaching matter.
As discussed above, punitive damages threaten big business. Victims can push back with a lawyer who knows what to do. No matter how entrenched such a large corporation becomes, they weigh the risks. And it may be cheaper to pay off those with real legal help. We have stared at the big boys in the eye.
We have fought Farmer's Insurance, State Farm, Infinity, and Geico. And we have dealt blows to Progressive and others. Rest assured, their corporate attorneys may scare others. But our clients have protection from bully tactics.
What is an Assignment of Third-Party Bad Faith Rights?

A rare case exists when an at-fault party with a small policy gets denied coverage. But on some occasions, they are wrongfully denied coverage. So, in that case, a car accident means the defendant's assets are at risk. At this point, defendants could assign their rights to sue. If so, a deal might be struck. And this lets the plaintiff sue in the defendant's shoes.
What Do You Do When Your Insurance Company Acts Against Your Interests?
No one wants to be the victim of an insurance company, especially after facing a debilitating accident. Such action by the company you signed a policy with is an insult and challenging to handle. When recovering from an injury, your focus should be on getting better again.
You should not have to worry about dealing with insurance company goons. Besides, you know what they've done is wrong.  And now your bills may be in jeopardy. Plus, you are out of work and unable to bring in income while you're convalescing.
It's time for you to fight back. There are avenues that you can take, including going to your state's department of insurance. However, such regulators are often overworked and outfoxed by big corporations. Getting an attorney specializing in insurance bad faith claims is the primary decision you have to make.
Why Are the Plaintiff's Lawyers Crucial To Your Bad Faith Claim?
Trained and experienced lawyers, such as those at Ehline Law, are second to none in making sure that the insurance companies are forced to keep their word. Many insurers will use bad faith practices because they know that statistically, they are usually not challenged.
When faced with a law firm with a list of victories, hundreds of clients long, including against insurance companies, they start to toe the line.
Why Does a Contingency Fee Attorney make Sense for a Bad Faith Case?
There are often many avenues a  bad faith insurance attorney can take for their clients. Like Ehline Law, many work only on contingency, hanging their pay on a victory for their customers. A genuinely skilled attorney builds a personal relationship with clients.
That way, they can make sure that they know everything about them, including their needs. This allows for a more accurate picture of how the accident or injury affected the victim and their family and how best to rectify it.
Also, an attorney skilled in challenging the big insurance companies brings experience and confidence to the table. In many cases, the insurance company doesn't want a drawn-out fight to make them look bad. So usually, they will settle out of court.
But this isn't a matter of just looking at the back of a phone book– you need a fighter that will use every resource to make sure that the insurance company does not manipulate you.
This problem is why the Ehline Law Firm is a top choice for insurance litigation in Southern California. If you want to learn more about bad faith law or question some other legal issue, do not hesitate to contact us.
Who To Hire to Sue for Bad Faith?
Typically you will need to hire a personal injury lawyer who specializes in bad faith lawsuits.
What Is An Injury Attorney's Role After A Claim? How Can Ehline Law Firm Help You?
In the case of a claim, the insurance company will often hire an attorney to represent their insured – the person who hurt you. These are often advocates working with the enterprise. So they will not get paid directly by the insured.
In some cases, the insured chooses which attorney should represent them in and out of court.
FOR EXAMPLE, A conflict can arise that entitles the defendant insured to retain Cumis Counsel, discussed here.
However, in both instances, there have been concerns about whether or not all lawyers are fair.
After all, they git hired by the insurance companies. So will they fight until the end for the policy-holder?
The insured doesn't foot your lawyer's bill?
Some lawyers get in over their heads and will take almost any offer.
And if you won't take it, your lawyer could drop your file and leave you with no representation at all. Imagine that?
Will your plaintiff's advocate back out before you are adequately compensated? One of the issues that commonly comes up is the plaintiff's attorney's specialization.
Most attorneys have some specialized knowledge of insurance law.
But not all lawyers become specialized in either insurance or personal injury.
Making sure the attorney representing you is one of the most challenging parts of your life. So you must assure the attorney is sufficiently qualified.
What Are the Steps in Filing a Complaint About California Unfair Insurance Practices?
In California, the insurance codes have laws established that apply to car insurance companies. Many rules can punish companies engaged in unfair practices or "bad faith."  Also, by law, the Department of Insurance can't force insurance companies to pay claims.
But you can file a DOI complaint. BUT this is assuming an attorney does not already represent you. The DOI will claim you are not without a remedy since you have an attorney. So this only applies to people who are trying to battle their case with no outside counsel.
In any event, this is good stuff to know. And we recommend that every consumer-facing insurance company peruse this document to familiarize themselves with the rights, duties, and obligations of both insurers and claimants.
---
What are Unfair Claims Practices?
First, what the heck is an unfair practice? For example, insurance companies' unfair practices may involve misrepresenting insurance policy provisions related to coverage and claimants. Insurance companies can be acting in bad faith when they attempt to put off, deny or delay settling a fair claim.
So after meeting the objective requirements, the adjuster cannot escape paying. One example would be when the insurer fails to acknowledge or act within a reasonable amount of time. So, upon the damaged party's communications, a claim has been filed against an insurance policy. They must act.
Also, it applies if the insurer fails to settle when it is clear that there is compelling evidence they are liable or offers a paltry amount. If it shocks the conscience and is far from similar case payouts, it may trigger action.
---
What Is the Insurance Code Section For Unfair Insurance Claims Practices?
The California Insurance Codes that apply for unfair practices are Insurance Code Section 790.03 (h), the Unfair Practices Act. This act details various actions by an insurance company. These actions are considered unfair practices against policyholders and claimants. The Department of Insurance is responsible for enforcing the standards insurance companies must practice being within the law.
What Are Other Unfair Insurance Practices?
The failure to settle claims promptly, when it has become apparent under the insurance policy coverage, there is liability under the ACT. It applies. Also, it comes into play when it influences settlements under portions of the policy coverage.
If they fail to promptly provide a reasonable explanation for denying a claim or offering a settlement, they are on the hook. If an insurer or adjuster directly tells a claimant not to involve a lawyer's services, it may also apply.
How Do I File A Complaint With The California Department Of Insurance?
Before filing a complaint with the California Department of Insurance, you should act in good faith to try and settle. So you must first attempt to resolve the problems that exist in the claims process. So if this is not successful, the claimant can file a request for assistance. Or victims may file a complaint form with the Department of Insurance.
Along with this request, there should be documentation. Also, there could be a delay with no supporting documents. Documents should include the declaration page from your insurance policy. Of course, this assumes you are bringing a claim against your own insurance company. You should also provide any canceled checks, denial letters, and other documents proving the claim.
And never send original documents with the complaint or request. Also, original photos should not accompany either of these documents. After all, they are evidence.  And it most likely will not be possible to get them back. Copies and not originals are what you send as evidence. Same with photographs. Also, keep original evidence for trial and let them review photos to comply with the Department of Insurance's speedy insurance company practices.
Next, when a request or complaint gets filed with this agency, a copy of the demand typically goes to the insurance company, broker, or agent. But not if the person who files the complaint requests that they do not want a copy forwarded. Attorneys usually suggest that a copy of the request or the complaint be submitted to the plaintiff's insurance company.  Here is a copy of the fill-able PDF complaint form.
The California Department of Insurance:
California Department of Insurance Consumer Communications Bureau 300 South Spring Street, South Tower Los Angeles, Ca. 90013
Contact them between the hours of 8:00 a.m. and 5:00 p.m. Monday through Friday at 1-800-927-HELP (4357) or 213-897-8921.
Car accident laws found in the Vehicle Code and negligence regulations based upon common sense are designed to prevent car accidents and redress car accident victims.
They do not prevent bringing an injury claim to recover damages despite potential criminal penalties against a defendant. Below we discuss some essential laws and principles, accident avoidance, and where to go for legal help if you're in a pickle.
Conclusion:
No state law prevents victims from hiring legal counsel to deal with these issues. So go ahead and learn your legal rights and get a free consultation. Reach out and call Ehline Law Firm today at (213) 596-9642.