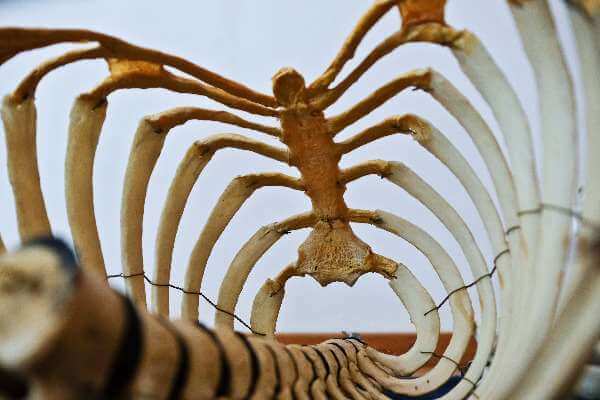 How to Be an Effective Advocate
Ultimate Guide to Understanding Spine Injury Advocacy
I am Los Angeles spine injury lawyer Michael Ehline. Below I will provide my clients and others with some information about advocacy groups with members having shared goals. The topic is connections we can make, enhancing the lives of victims and families suffering from back injuries. People living with back injuries and their families have it rough.
Thousands of spinal cord injury victims experience significant challenges living with their injuries and accessing the system. Some spinal injuries are unique and have risks and complications. Not all healthcare workers know about the secondary conditions arising from spinal cord injuries. Dealing with a military vet blown up by an IED will also entail a response a combat veteran would appreciate, whereas civilians may be offended by the same message.
Some medical professionals may not have the expertise to treat your injury, resulting in a life-threatening situation. And it would help if you equipped yourself with the information needed to maintain optimal healthy living after your spinal injury. After suffering a spinal cord injury, it can become difficult to engage in walking or even driving a car.
Simple tasks can become a strainful mission when working with a spinal condition. In our campaign to help people living with spinal cord injuries, we have become stakeholders in meeting the changing needs of patients and their loved ones with critical needs like counseling. Some individuals will need end-of-life legal representation. Let's look at the tools you can use to advocate more effectively.
United Spinal Association: Optimizing Health and Quality of Life for People Suffering from Spinal Cord Injuries
The United Spinal Association, a non-profit organization, empowers people with spinal injuries through advocacy work and partnering with other organizations. They have moved with much momentum over the last few years by trying to strengthen their position as an advocate.
They advocate for VA subsidies to get vets with spine injuries into a modified vehicle that gets them around town. They can even help you find someone to help you apply for How to Apply for an Automotive Allowance and Adaptive Equipment Grant. (See also VA Form 21-4502.)
The organization has five main priorities, and these are:
Access to affordable healthcare
Independent living and employment
Community integration and group events
Social security belief preservation
Protecting rights.
Through collaborations with various foundations, the United Spinal has provided many spinal cord patients with the financial resources they require to help them live fulfilling lives and adjust quickly to the transition.
Emergency Preparedness
During uncertainty and natural or human-caused disaster, the United Spinal Association works with professionals and local agencies to assist and preserve the health of spinal cord injury patients.
Emergency preparedness is an important focus that allows the organization and other agencies to alleviate the emotional impact and help save lives.
Civil Rights Discrimination
The disabled community often faces discrimination in public places or at work because of their health-related status. However, the Americans with Disabilities Act protects individuals suffering from disabilities and provides them equal rights.
Even with the Civil Rights Law present, some people discriminate against people with disabilities, which is why United Spinal Association continues its advocacy efforts to better access public transportation, facilities, and employment.
Becoming a member of the United Spinal Association ensures that you always stay up to date with the latest developments, upcoming events, organizations, and other partners offering financial assistance, employment pathways, and informative resources to help you live successful lives.
Through a free membership at the United Spinal Association, members can connect with other members and support groups while attending events to help integrate themselves into society. For additional information, contact United Spinal Association at (718)-803-3782.
Being an Educated Patient Is Crucial
When advocating for your medical needs, it is crucial to be an educated patient. The more you know your body, the better you'll be able to guide medical doctors on your symptoms.
An informed patient is well aware of their body in terms of their or blood pressure, bladder management, bowel routine, and the pain they're experiencing. As an informed patient, you would know about the secondary medical conditions from your spinal cord injury and disclose the information to your medical team accordingly.
Advocating for your medical needs also requires educating the medical providers and their teams about your condition. For example, Paralysis Resource Center helps create wallet cards for spinal cord patients to give to their medical doctors during appointments or emergency room visitations.
The information inside the wallet cards includes:
Your name
Blood pressure
Your primary doctor
Phone number
Allergies
Emergency Contact.
These wallet cards are beneficial for medical providers during emergencies such as autonomic dysreflexia, sepsis, or other life-threatening severe complication, as they can assess the information immediately and take the necessary steps to save your life and beat the disability with help from the government or a private grant, for example.
How to Advocate for Your Medical Needs
Advocacy is a reliable tool to empower your local disability community. Here are six ways to be your health advocate.
Understand How Your Insurance Works
Another important thing if you're advocating for your medical needs is to know about your health insurance plan. Knowing the details of your insurance policy can help guide you on the available benefits and how to get the most out of your insurance.
According to a survey, 40% of Americans are unfamiliar with their insurance terms and the terminologies used in their policy. They do not know about their coverage, making them victims of dirty insurance tactics. Learning about your policy and navigating your claims to recover compensation will help you avoid the financial burden of spinal injuries.
Keep Asking Questions
It is crucial to be proactive regarding your doctor appointments or treatments. It would help if you asked questions to learn more, as it will help you live with your injury. Prepare for your doctor's appointments in advance and have a list of questions prepared. Many patients fear asking too many questions can affect the doctor-patient relationship, but that is not the case.
Maintain Your Records
Not all doctors are equal, and having the right doctor to treat your injuries can lift the emotional burden of spinal injuries. A caring doctor will talk to you and try to understand your feelings rather than having a one-way conversation. An experienced doctor will be better able to treat your injuries, keeping your medical concerns in mind.
However, many patients are reluctant to shift to another medical provider or doctor because switching doctors mean transferring records which can be a serious hassle. These patients get stuck with a medical doctor that may not communicate well or give them the time they need during consultations. These factors affect recovery and how patients emotionally deal with spinal cord injuries.
Maintaining copies of your medical records, bills, and doctor's notes is best. Knowing you have all the necessary information, you won't hesitate to change your medical provider or doctor.
Always Review Medical Bills
Although medical bills are challenging to decipher, you must question what you see when you receive the invoice. Knowing what the medical provider charges and why they're charging it can help you detect any errors in your bill. According to NerdWallet, 8 to 10 medical bills contain undetected errors. So make sure to scrutinize the account whenever you receive it.
Seek a Second Opinion on Your Spinal Cord Injury
5% of the patients in the United States fall victim to outpatient diagnostic errors. These errors can further worsen your injuries and even lead to life-threatening complications. Getting a second opinion on your injury can help you save money by avoiding unnecessary medical costs. It can also help prevent stress in the future due to diagnostic errors.
Know About the Affordable Care Act
If your insurance is ACA-compliant and your insurance plan began after March 2010, you may be eligible for at least 15 free health screenings. Additional preventive services are free for women, children, and the elderly. Knowing about different legislations and services offered under them can lead to positive long-term outcomes.
Advocacy 101: Sharing Your Story Can Help Others!
The first thing about advocacy is that powerful stories help bring people together and motivate them to support their community. Spinal cord injury can be scary, and it is often challenging to live everyday life with one. However, connecting with people who are already living with spinal cord injury can give you the insight needed to live a healthy and happy life, despite your injury.
Knowing how others deal with the pain or handle daily tasks can also help you take the steps needed to live a better life. Like how connecting with others can help you, sharing your story is essential as other people and communities can benefit and learn from your experience living with a spinal injury.
Connect with Ehline Law – Advocates for Spinal Cord Victims
It is crucial to be your advocate to learn more about your injury and how to live with it. However, it is also essential to know your disability rights. You may also qualify for compensation if your spinal injuries are due to another's negligence.
Ehline Law and our experienced personal injury attorneys have tirelessly fought for people with disabilities, whether a personal injury arising from another's negligence or discrimination at the workplace or public facilities due to your health status. Contact us at (833) LETS-SUE to schedule a free consultation on your case. Let us help you achieve your advocacy goals while evaluating your claim.