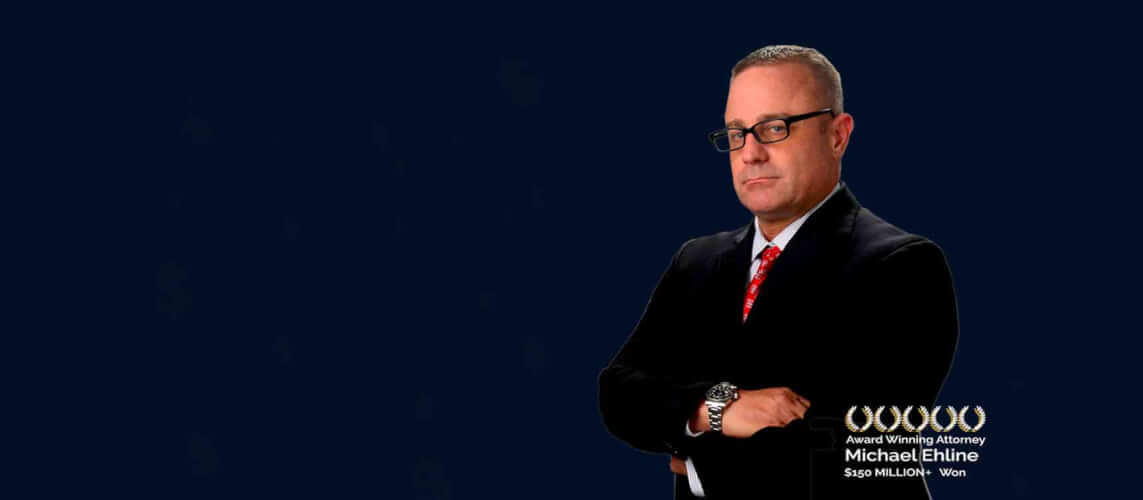 You broke down on the side of the road and cannot drive your car without repairs. Or you've sold your vehicle and waiting to get a new one; what do you do in this situation? Many people take public transportation, while others
borrow a loaner car
from their family, friends, or car-sharing service.
Remember, it's not uncommon or unheard of to drive another person's vehicle. But what are the implications of failing to obtain non-owner insurance? Do you even have non-owner car insurance? If you have non-owner insurance, how do you approach this insurance company? What if you have property damage?
Below, Los Angeles car accident attorney Michael Ehline explains everything you must know about your liability policy and obtaining ancillary automobile insurance coverages from insurance companies.
Can you drive someone else's vehicle with your car insurance, or are you able to use your car insurance coverage in case of any accidents? How much does non-owner car insurance cost?
Does your non-auto insurance come into play to cover you? Does your automotive liability insurance follow the car or the driver? Let's find out about insurance without a vehicle in your registered name.
Ehline Law Can Help with Filing Time Limits and More
Addressing costs, each state has differing coverage and prices. California tends to have higher premiums than a state like Colorado but is less pricey than states like Alabama, Connecticut, or Arizona. Let's find out if the insurance follows the car or the driver and what kind of insurance coverage one can expect.
Car Liability Coverage Vs. Driver Coverage
Liability insurance coverage varies from one policy to the other and also depends on your auto insurance company so the range may follow you or the car depending on your insurance policy.
Although you might get different car insurance coverages that follow you or the car (SR 22 differs from uninsured motorist insurance or other non-owner car insurance, for example), the extent of the car insurance without a car coverage and whether you can get it depends on the following:
Names on the non-owner car insurance or owner car insurance policy
Residing state
Permission to drive someone else's car.
Do My Auto Insurance Policy Cover Other Drivers?
When someone borrows your vehicle, your standard auto insurance policy will only cover their liability up to policy amounts if their name is on the insurance policy. You may have your family members or spouse's name in your current insurance policy, allowing them to drive the vehicle and get coverage in case of car accidents.
When someone like your relative, a friend, or someone whose name is not on your insurance policy borrows your car, it can complicate things. The liability coverage will only extend to them if they have your consent or permission to drive your vehicle.
Without permission, your auto insurance will not provide them any coverage. What if they had non-owner car insurance?
Here are a few situations where drivers not on your policy can receive coverage:
Sharing driving responsibility on the road, for example, in the case of road trips
When you've got relatives over staying at your place
Someone you know borrows your car because their car has gone for repairs
What Situations Does Your Car Insurance Policy Not Cover?
There are situations where the liability coverage does not extend to others under your car insurance policy, and these are:
Car-sharing
When you turn your vehicle into a rental car or enroll it in a paid car-sharing scheme to make money, your auto insurance will not extend its coverage. You would need to purchase a separate policy with rental car liability coverage.
Drivers Excluded from Your Policy List
In your insurance policy, you can mention all the people that can drive your vehicle, but there is also a section where you can say the names of the people that can not operate under your insurance policy.
These drivers on the list of excluded drivers do not get coverage from their insurance company under the car owner's insurance policy and would need to get their auto insurance policy (purchase a non-owner car insurance policy, aka "non-owner auto insurance")
Commercial Purposes and Non-Owner Insurance

Your car insurance policy provides liability coverage for non-commercial activities. Commercial activity requires separate car insurance from most insurance companies under varying state laws.
If you're using your car to deliver pizzas and accepting credit cards (if you work at a pizza place) or using ride-hailing apps to make a little side income with Uber eats or driving someone for Lyft, any incident that occurs during this type of use will afford you any collision coverage and may impact your overall personal injury protection.
You must get a separate insurance policy or supplement coverage, including purchasing non-owner car insurance amounts.
Does My Regular Car Insurance Cover Me If I'm Driving Another Vehicle?
As mentioned earlier, you need permission from the car owner to trigger any coverage, whether you carry non-owner car insurance or not. Your car insurance generally covers you if you rent and pay for a car. However, you might not receive complete coverage for rental or borrowed vehicles under your non-owner insurance policy.
If you're confused about non-owner car insurance and want more information about non-owner auto insurance and whether these coverages can follow you in another person's motor vehicles, contact Ehline Law at (213) 596-9642. An expert attorney will guide you in your dealing with insurance companies accordingly, hear and compassionately solve your legal problems.