Their brilliantly assisted legal clients were in various dicey situations and fact patterns from typical to atypical. Below, Mr. Ehline discusses the nuances and general legal issues that arise from accidents after loaning a personal or business car to someone or renting a substitute car from a company or App like Turo. In the end, we will allow you to speak to one of the best Los Angeles car accident attorneys near you and ask questions. And with top-rated awards and recognition like Multi-Million Dollar Advocates Forum and the Top 1% Litigator Awards, you know we make it happen!
We at Ehline Law Firm want our clients to feel they can trust us. So we produce quality articles and sare tips and tricks like this to help you make the right choices in your injury claims. We hope you enjoy the terrific piece by prolific author Michael Ehline, Esq.
What Is the Difference Between A Rental Car And A Loaner Car Transaction?
A loaner car is typically a car given to you for free during repairs or maintenance to your regular vehicle. A rental car is a car you pay for regardless of whether your car is being worked on or serviced. There are remarkable similarities and differences between cars that get loaned out and vehicles tied to your credit card, such as rental vehicles from an agency.
Most people who loan cars don't tie you down with oodles of paperwork and offerings for supplemental insurance. So that is a glaring difference between someone in the business of renting vehicles for money and someone allowing you to borrow their car.
And this is because a rental car agreement can end up making a renter pay a lot of money out of pocket or risk having their credit destroyed if they fail to use common sense before renting. With loaner cars, there is more emphasis on who loaned the car and their duties to not lend their vehicle to a scofflaw or someone with mental problems. Either way, in any transaction that goes south, there can be winners and losers.
Below are the standard definitions or both loaner vehicle and rental car as follows:
A loaner car is customarily a passenger car entrusted to a customer at no cost for a specified purpose, such as when your vehicle is in the repair shop and a business lets you use their loaner. But it could also be you crashed your car or it is in the shop. So your mom, dad, or buddy lets you use their private car to do a particular task like to drive to work.
A rental car is a vehicle you pay for by entering into a very one-sided written contract that makes the renter liable for many things and binding the renter with a credit card and a security deposit. If you prefer, it is like a loaner car on steroids from a legal perspective, as will be further explained below. This type of contract tilts in favor of the rental car company.
Loaner Car – Someone Borrowed My Car Crashed It. What Do I Do Now?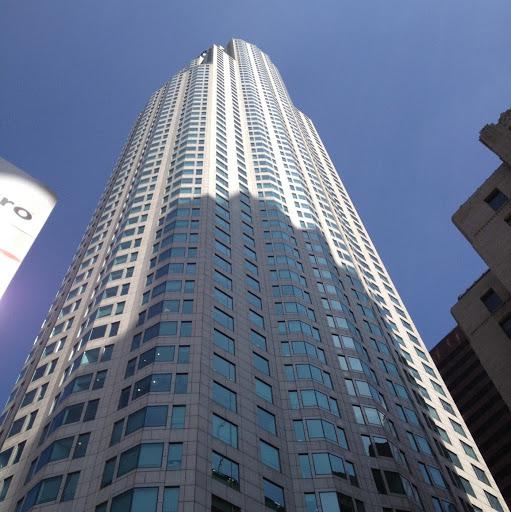 There are two main issues and two main parties in a case where you loan your private or business-maintained car out to someone. To recap, a loaner car is a motor vehicle, typically a passenger car. Many friends, family members, car dealerships, mechanics, and body repair shops may provide someone as a gap stop comfort until the borrower can arrange other transport.
A typical loaner car case can be broken down into two main types with exceptions as follows:
Business Loaner Cars – One type of loaner car revolves around some service that a professional renders on your daily driver, leaving you with no vehicle.
Personal Loaner Cars – Another type of loaner vehicle is when you borrow a car from a friend or someone you know. (Or perhaps someone took the car for a spin without getting permission and crashed it?)
1. What Are Business Loaner Cars?
There are two main fact patterns involving the loan of an automobile owned by a business as a substitute vehicle that is not in the primary industry of leasing or renting motor vehicles.
Car Accidents Repairs – Most car accident lawyers are familiar with cases where a repair shop loans out a car to an accident victim. However, these are rare. Typically, your insurance company will try and help you with a rental car, assuming you have the additional coverage. But sometimes you get lucky, and the repair shop loans you some keys?
Service and Maintenance – People with higher-end vehicles will recognize this situation more.

Many top cars come with maintenance built into their lease or finance contract. And this is for things like mechanical breakdowns, to changing the oil and brake pads. Mercedes Benz and BMW are good examples. So in case you have a vehicle like this, when you bring you a warranted car for service and maintenance, you may get a loaner vehicle from the service center. That way, you have a similar high-end vehicle.
But sometimes they don't have enough spare loaner cars on hand. If not, the car lot will shuttle you home, shuttle you to a car rental agency and cover your rental car, minus any additional rental coverages. (Discussed more below).

Most people prefer a loaner car because they hate waiting around in line at a car rental lot.
Most high-end car owners hate paying for additional insurance coverages out of pocket for a rental car when maintenance.
Presumably, a hassle-free ride is supposed to be included as part of the maintenance contract. When renting, you may get stuck with an inferior, dissimilar vehicle to what you are paying for from the dealership. Think about dropping off a Maserati Ghibli at the service center and being forced to drive around in Geo Metro or Chevy Sprint! I will ask for a shuttle to avoid potential contractual entanglements with a third-party rental agency. But alas, Uber or Lyft often remains more convenient than waiting around for another business to pick you up when it's all systems go on your repairs or maintenance.
There are several issues and parties in a case where a car is loaned out to someone who gets in a motor vehicle accident or damages your private conveyance. Before we get too deep, you need to understand that the issue of bailments and contract law becomes intermingled in rental and loaner car cases.
And that is why we elected to discuss these loaner and rental cars in a single publication. As you read along, click the highlighted links to understand your rights, duties, and obligations. Please enjoy this definitive guide to understanding potential issues arising from a loaner or rental car accident.
What Are Personal Loaner Cars?
There are two types of loans of private vehicles to another person as follows:
Express vehicle loan: The first type involves the express loan of a private car. Ergo, you handed your keys to someone you know so they could use the car and take it out for a rip.
Implied vehicle loan: Another type of loan of a private car is implied. Example: Your roommate had borrowed the car before and grabbed your keys to make a beer run today, as an example.
There are other scenarios such as when your car is stolen, chased on the freeway or a surface street, and gets smashed up after the CHP does a pit maneuver, for example. But these are the most common.
What Are Some Specifics About Who Must Pay For My Loaner Car Accident?
As with any accident, whose insurance or assets will pay when driving a loaner from a repair shop, auto dealership or other business will hinge upon many factors, including:
Your auto accident's details and facts (This proof will determine who is at fault/negligent),
Who the parties were, including their employers and any third parties involved,
The nature of the contract between the loaner, and loanee.
Whose Insurance Will pay?
Paying for a loaner car accident involves issues of contract law and insurance law. Whose insurance responds will depend on the cause of the accident, the parties, and the insurance(s) in place, including any shared contracts by involved parties.
For ease of understanding, there are two primary questions presented as follows:
Who is liable to pay for the personal injuries to others?
Who is liable to pay for the damage to the loaned car?
Parties for purposes of this guide are those persons ultimately becoming entangled in some kind of collections or other legal proceedings. A party could be a plaintiff and a defendant at the same time. For example, you could be suing your roommate for crashing your car under a breach of contract theory. But you could also be getting sued by a car accident victim for negligently entrusting your vehicle to that same roommate.
Sound confusing? Don't worry. After reading this definitive guide about loaner car collisions, you will know more than a lot of car accident lawyers.
Typical parties to loaner car accident lawsuits are as follows:
The auto accident victim – You can be both a victim and a defendant under an express or implied contract. First of all, remember, there are issues of contract law here that can make the person who loaned you the car a victim of a breach of contract or breach of bailment agreement. However, these cases remain common when you borrow a car from a repair shop for the day and crash it. On the other side of the coin, you could be a victim if you were hurt accidentally while driving the loaned vehicle. And if you were on an errand for the car's owner, of an employee, issues of workman's compensation come into play. The private party or company that loaned out their vehicle can be a victim if the damage goes beyond the insurance policy limits. It is excluded under policy language or carried no coverage to repair their loaned-out car.
The policyholder/registered car owner – Again, as a business, when your car is crashed, you will likely have insurance to cover it. If not, you will have to go after the person who hit your vehicle. And sometimes, you are forced into suing the borrower for breach of contract or bailment agreement. It can be a mess and a trap for the unwary.
A private person or public company – If another party, including a business, causes or contributes to the accident, their auto insurance may respond to the extent that they bear contractual responsibility to their insured. To most of us, lending our keys to a friend to make a food run or another chore is every day. But some issues rear up when the person you loaned the car crashes, or when you get in a wreck.
Parties/insurance who may cover the loaned car include:
The other driver: If the driver maintained a valid personal auto policy, their insurance may respond in case of an accident involving a loaner vehicle. The other driver's personal auto policy should extend coverage for any "non-owned autos," including a "temporary substitute" for one's personal automobiles. (Their insurance should cover up their policy's liability, medical pay, personal injury protection (PIP), uninsured motorist (UM), as well as comprehensive (Comp), and collision limits.
Automobile Dealerships:


Garage Keepers Insurance – Sometimes auto dealers/repair shops who loan cars, will purchase physical damage insurance called garage keepers coverages in the event loaners get damaged.
Garage (Commercial auto) liability protection – Garage auto liability coverage provides car dealerships with coverage in the event the use of their vehicle(s) results in property damage, bodily injury, or wrongful death to someone else.
Considerations:
Exclusions: Your lawyer must rule out your hold any personal liability first. For example, you should look at your insurance declarations of coverages and exclusions. People who live in your home are often named, excluded drivers, for example. For those of us with kids, or unaware family members, including in-laws living with us, this can be a nerve-racking experience.
You can be sued: Even when it wasn't your fault, as the registered owner such as a car dealership, may be staring down the barrel of a personal injury lawsuit for negligent entrustment or some other civil law legal theory. Assuming your insurance coverage limits are high enough, and your insurer agrees to accept legal liability, you can still be sued. A public company will face similar issues to a private party, which is more thoroughly covered further down this page.
Moreover, the result of an accident involving a loaner vehicle could mean severe injury and even disability or death. In other cases, the accidents result in damages that force people to work and change their lives forever. How do people recover physically and financially from such calamities?
What happens when the breadwinner of the family is now disabled and unable to work? How do families cover medical treatment costs like hospital stays and months or years of physical therapy? And this is why our sensational lawyers wrote this article. To earn your trust, we will show you why we are the only lawyers near you that can handle all the nooks and crannies of your particular legal case.
What Is Permissive Use And Its Connection With Loaned Vehicles?
Before letting someone drive your car, California vehicle owners must know the liability they could face for the permissive use of their vehicle. Under California's "permissive use doctrine," as codified in the Vehicle Code, a vehicle's registered owner remains liable for bodily injury or property damage resulting from negligent operation of their car when it is driven with the express or implied permission of the vehicle's owner.
The upside is that the registered owner can only be sued for up to a sum certain unless some other cause of action or legal exception comes into play, making them pay more.
California Vehicle Code Section 17150 states
"Every owner of a motor vehicle is liable and responsible for death or injury to person or property resulting from a negligent or wrongful act or omission in the operation of the motor vehicle, in the business of the owner or otherwise, by any person using or operating the same with the permission, express or implied, of the owner."
What If The Person Who Crashed My Car Had Their Own Auto Liability Insurance? Understanding Primary And Secondary Coverages.
Good question. In most cases, the bodily injury and property damages to someone else first come out of the registered owner's coverages. As I learned in insurance training when I worked for Eastwood and Survival Insurance, your policy follows your car and remains the primary coverage.
So with few exceptions, recovery for an automobile accident will first come from the registered owner's primary coverage, if any, and only once exhausted does the negligent borrower's insurance apply as secondary coverage.
Examples would include when the primary insurance policy amounts are not enough dollarwise to cover all the losses. Sometimes the secondary policy owned by the negligent driver is higher. Assuming the primary policy pays out its full value. But the injured person's injury claim is worth far more than what your policy covered. Well, because an excess remains on the driver's secondary policy, that could be gone after now.
However, no matter what, if the vehicle borrower remains 100% at fault, the registered owner only remains responsible for paying a total of $30 thousand if there are two or more third parties in the crash injured, or $15 thousand is only one-third party injured. (Discussed more below).
Next, partial liability issues would bring in the registered owner, such as comparative fault cases, discussed more below.
Limited Vehicle Owner Liability – California limits the vehicle owner's liability when the negligent permissive user uses the vehicle for their benefit.

With few exceptions, a vehicle owner incurs limited liability under Vehicle Code Section 17151(a) when the borrower's vehicle use only benefited the borrower. In a nutshell, this means that when you loan your car to another person in good faith, and they negligently crash your vehicle, you liable to pay up to a sum certain only.
And your duty to pay the victim more than that becomes extinguished as a matter of statute. Of particular interest, the amounts you must pay remain equal to California's minimum insurance coverage under the law.
And most of the time, this is how these cases end up.
Let's take a look at the statute.
California Vehicle Code Section 17151(a) states:
"The liability of an owner … not arising through the relationship of principal and agent or master and servant is limited to the amount of fifteen thousand dollars ($15,000) for the death of or injury to one person … and … to the amount of thirty thousand dollars ($30,000) for the death of or injury to more than one person…"
Thus, if you let your friend borrow your car to run an errand for their benefit, and subsequently they crash your car in an at-fault accident, your liability remains limited to fifteen thousand dollars for injury or death to one person, or thirty thousand dollars for injury or death to more than one person.
Section 17151(a) also confines property damage liability to another person's car or personal property to five thousand dollars ($5,000) for property damage. Again, this is the same amount as required under California's minimum limits.
What If The Borrower Who Crashed My Car Is Not Legally Liable For The Crash? Am I Still On The Hook?
Not for negligence. You are only liable under Vehicle 17151(a) for the other driver's injuries and damages if the person who drove your car was at fault. But it would be best if you still got your vehicle fixed. And what if you were financing the car and it's a total loss? Also, what if you failed to maintain gap coverage?
Sadly, you still have to pay for a new car and keep making your car payments!  Moreover, you still have to get your car fixed and pay your deductible, assuming you have comp and collision insurance (See below). But no, you are not on the hook to pay the driver of the other car if your side did nothing negligent in the operation of your vehicle.
When a fault does not lie with the permissive user, you are not at risk for accident-related injuries. And the person who drove your car can get his damages forked over by the other driver since that is the person that caused the injury collision. In other words, as a general rule, if someone else is liable, then they pay.
What About When The Permissive User Of My Car Is Partially At Fault For The Crash And Injuries? Limited Liability For That?
Yes, you are liable under 17151(a) above. Let me explain. Other legal theories can bring the registered owner into the case, such as when the borrower is wholly or partially at fault. In that case, you have limited liability.
When is a registered owner on the hook for all damages flowing from the accident beyond $30 thousand?
Sometimes, when there is a wrongful death or severe injury to multiple parties, $30 thousand will not be enough to cover everyone. A highly astute injury lawyer does have some rugged tools available to get their clients more money in a few loaner car cases.
There are two main legal theories we will explore here:
Vicarious liability.
Negligent entrustment.
Is There Unlimited Vehicle Owner Liability When The Car Was Used For The Owner's "Benefit?"

Yes. Liability will be unlimited for a lent vehicle owner where the driver is acting as an agent or employee for the owner. What if the borrower was running an errand on behalf of the owner? A typical example of a real-world case includes the "designated driver" example.
Let's say the vehicle's owner is wasted and asks his roommate, who is also a few sheets under the wind, to drive everyone home. Instead, there is a deadly crash due to intoxicated driving. Or what if the borrower of the alcohol-related crash was an employee? In that case, the owner was also negligent. And the owner was also a sort of master. And the permissive user is a type of servant. We lawyers call this vicarious liability.
So even if the borrower caused the crash, not only would you have to cover the repair and replacement of your car, you may even be liable for the borrower's injuries under California Work Comp laws. Changing the example above, if you lend your car to your friend to run an errand for you and that friend gets into an accident using your vehicle, you face paying damages for severe and catastrophic injuries. And you face covering someone's medical charges and emotional tolls. And this can run far beyond $15 thousand for a single person in a single accident. 
Is There Unlimited Vehicle Owner Liability When The Owner Negligently Entrusted The Car To Someone?
Yes. Owners are on the hook for all the damages that flow from a permissive use accident if the owner was negligent in loaning their car to the driver. For instance, what if you unreasonably loaned your vehicle to a minor, unlicensed, suspended, or restricted driver?
What if you failed to ask them about their driving history or qualifications? In cases such as that, you may be held liable for negligently loaning your car to that miscreant.  Here, besides proving the permissive user was a negligent operator, the plaintiff must also show the vehicle's owner was negligent in loaning the automobile to the accident causing driver. In law schools and many California courts, this is a legal theory of recovery called "negligent entrustment."
The elements of negligent entrustment are as follows:

The driver of your loaned car was negligent.
The driver-controlled the vehicle with the owner's express or implied consent.
The owner reasonable should have known the negligent driver remained incompetent or unfit before the loan.
The negligent driver's unfitness or ineptitude of the loaned vehicle driver was not just a trivial factor harming the injured party.
Because of this theory, "permissive user" liability limits are unshackled. The lender's insurer is entirely on the risk of defending and indemnifying the victim up to the policy limits, assuming they are higher than 15/30/5 limits under the Vehicle Code. Examples of negligent entrustment include giving your keys to a drunk person. Or it could be you letting an unlicensed minor drive your car.
Not only are these negligent acts, but they are also in violation of California law.
California Vehicle Code Section 14604(a) states:
"No owner of a motor vehicle may knowingly allow another person to drive the vehicle upon a highway unless the owner determines that the person possesses a valid driver's license that authorizes the person to operate the vehicle. For the purposes of this section, an owner is required only to make a reasonable effort or inquiry to determine whether the prospective driver possesses a valid driver's license before allowing him or her to operate the owner's vehicle."
As noted above, the vehicle owner can be liable beyond the normal permissive use limits when an owner who knew or should have known the borrower had no valid license or had a terrible DMV record. For example, did you just loan your car to someone who was just in a car crash? Why did they need your vehicle? Or is the reason they have no car because they have a history of falling asleep at the wheel?
Or maybe they are a combat veteran with a Mild Traumatic Brain injury or someone other disability? Perhaps you knew they required corrective lenses, but you let them drive without them? Or maybe they have an SR-22 filing and a suspended license for a DUI? Do you even know who you loaned your car to your bro, or "bestie"?
If not, it is arguable that you failed to make a reasonable effort or inquiry or that you already knew the borrower was unfit to drive. And that applies to business as well as regular private car loaners.
Is There Unlimited Owner Liability If The Registered Owner Lent a vehicle with a known dangerous defect?
What if the person who owned the car lent you that car with inferior remanufactured parts, negligent repairs, or some other defect? In that case, unlimited liability attaches to the registered owner, assuming one of those defects was causing the collision. One example could be that the car was overdue for service with squeaky brakes. Maybe the vehicle lost control due to worn down brake pads or warped metallic discs? If that caused a crash, then the owner is 100% on the hook beyond the standard permissive use caps.
Special  Problem – Minors And Driving The Family Car.
Parent's Liability – Minor's Driving in California State.
Two primary California laws are liable to pay when a child gets in a car crash while behind the wheel and hurts another person. 
California Vehicle Code Section 17707:
"Any civil liability of a minor arising out of his driving a motor vehicle…is hereby imposed upon the person who signed and verified the application of the minor for a license, and the person shall be jointly and severally liable with the minor for any damages proximately resulting from the negligent or wrongful act or omission of the minor in driving a motor vehicle."
Since California, the parent or legal guardian must sign a driver's license application for any minor under age 18, Vehicle Code Section 17707 essentially spells civil liability for that parent or guardian if the minor causes a car accident. And California Vehicle Code Section 17708 makes a parent potentially liable for any foreseeable car accident damages when they give express or implied permission for a minor to operate a vehicle even.
And this remains the case if the minor is already a licensed driver or not. It's essential to differentiate these two driving-related statutes from the "willful misconduct" statute discussed below. First, when it comes to driving, parents can be held jointly liable for any collision caused by the minor. A parent's mere negligence or carelessness remains all that is necessary to trigger their legal responsibility to cover someone's damages, whether the child did it on purpose or not.
Remember, whoever signed for a minor's license is on the hook, not necessarily the parent.  When a "child's willful misconduct" is present, the guardian having custody and control of the minor for all purposes of civil damages remains on the hook to pay up partially or fully.
"Willful misconduct" is covered by California Civil Code section 1714.1, which says:
"Any act of willful misconduct of a minor that results in injury or death to another person, or in any injury to the property of another, shall be imputed to the parent or guardian having custody and control of the minor for all purposes of civil damages."
In California, lawmakers have passed statutes that could make parents civilly liable for a minor's willful and general misconduct concerning car accidents caused by the minor. And about half of the states, we researched utilize the family car doctrine when determining whether or not the owner of an automobile will be liable for any damage caused by a family member in the home who was using the family car.
What Are EXCEPTIONS To Parental Liability Dollar Amounts In Court For A Minor Child?
The Civil Code states that the custodial parent or guardian is jointly liable for any damages resulting from the minor's willful misconduct. An amount not to exceed $25,000 for each wrongful act, which is adjusted every 24 months based upon fairness in the cost of living. Here, the custodial parent or guardian is the person who signed the minor's driving license application.
Note that each wrongful act can add up. So don't necessarily think you are safe as a blindsided guardian. If someone is injured because of the minor's "willful misconduct," the $25,000 limit only caps economic compensation for medical treatment and other injury-related expenses. However, payment for non-economic damages like pain and suffering does not receive a damages cap. So $25,000 for actual damages does not mean that all the parent or guardian will pay.
For example, other forms of damages compensation exist like pain, suffering, and emotional distress. And these can end up costing more than $25 grand quickly. (Learn more about Damages in a Personal Injury Case.)
What If The Registered Vehicle Owner Lent the family car to an unlicensed minor or licensed teen son or daughter?
This remains a classic fact pattern. When you lend your vehicle to an unlicensed minor, or they just grab your keys, and they crash, you are on the hook to pay up in California with the noted dollar amount exceptions.
Parental Negligence happened when the parent was negligent when they entrusted a vehicle to a child they knew to be unfit. In most of these cases, this means that parents can be liable directly for negligent entrustment for a kid's wreck. And this remains true so long as the child is a legal dependant.
And this remains the case even if the person is over 18 years of age. However, the other person's injury must have been a foreseeable consequence of the parent failing to control their child's actions correctly.
For example: If a parent left the keys in the car's ignition and their 8-year-old child had already gained entry into the vehicle and crashed it.
For example: What if a parent lent their car to their teenager knowing their child has a penchant for drift racing. So their sone goes drifting and runs over an elderly couple, killing both. It was negligent for mom or dad to loan their teen the case. So the parents on the hook.
It all boils down to whether or not the incident was caused by the child's negligence or willful misconduct or if it was the parent's negligence in entrusting or enabling their dependant access to a family car. In cases of a minor's misconduct leading to destruction or defacement of road signs, divider, traffic safety cones, or parked vehicles, etc., the limit of the parent/guardian's joint liability remains $25,000, including a potential award of court costs, fines, penalties and attorney's fees forced upon the person filing the car accident lawsuit.
Keep in mind that California Civil Code Section 1714.1 only limits parental liability for a minor's "willful misconduct." In other words, the minor or child was not just careless here. Remember, this is a child that did something terrible on purpose. Hence, courts classify this behavior as "Willful misconduct." So it's an intentional act beyond mere foolishness or negligence by a minor. Any questions so far?
What Are Some Other Legal Theories Parent/Guardian Loaner Car Liability Can Arise In California?
Both parents and legal guardians must understand that besides statutes, common law theories of negligence and civil fault remain available to a car accident victim's attorney. Moreover, an adult guardian who fails to take steps reasonably designed to supervise and oversee a child is exposed and in trouble. And it can get even trickier to escape liability when the parent knows their child has a mental condition or has a dangerous propensity to harm others.
If it was was foreseeable that the child driving would harm others, the parent or guardian becomes characterized as "negligent." (Learn more about negligence and duty of care here).
What Is MedPay, Or PIP ("Personal Injury Protection")?
Personal injury Protection ("PIP") insurance is designed to cover the enumerated individuals' medical expenses after an injury-causing car accident. The idea here is that if a friend, family member, or someone in the household takes the car out for a rip, passengers and others have some medical coverages that may not be covered by health insurance, such as lost wages.
RECAP: Absent a loaner vehicle contract limiting an owner's legal tort liability or some sort of waiver and release, the loaning person or business remains on the hook for up to $15 k for a single victim's injuries, up to 30 thousand dollars if more than one person was hurt when the person who borrowed the car was at fault for the automobile crash. And if the owner loaned a vehicle to a known reckless person, the owner remains liable for more than $15 grand for a single person accident.
If the borrower is not at fault for the accident, the owner has no civil liability for negligence to the personal injury victim. Parents and guardians have other rules dealing with family cars that can adjust what they owe depending upon the child's willfulness. So remember that next time you loan your car to an idiot.
It would be implied that your roommate had permission to use your vehicle unless they were a named excluded driver under your policy. It is express when you hand your keys over to someone so they can borrow your car. When a body shop gives you their loaner car for a period, that is also an example of express permission. As noted above, this is where the distinction comes into play.
Since no sane vehicle owner would give someone express or implied permission to steal their vehicle, generally, they remain insulated from legal liability for the actions of a car thief, for example. But there are exceptions, such as when a person leaves their keys in a car with the engine running. In that case, in some jurisdictions, a vehicle owner could be said to have invited the theft, thereby becoming liable for the foreseeable acts of being so absent-minded.
Am I Liable In Case Of Vehicle Theft And Subsequent Personal Injuries To Someone Else?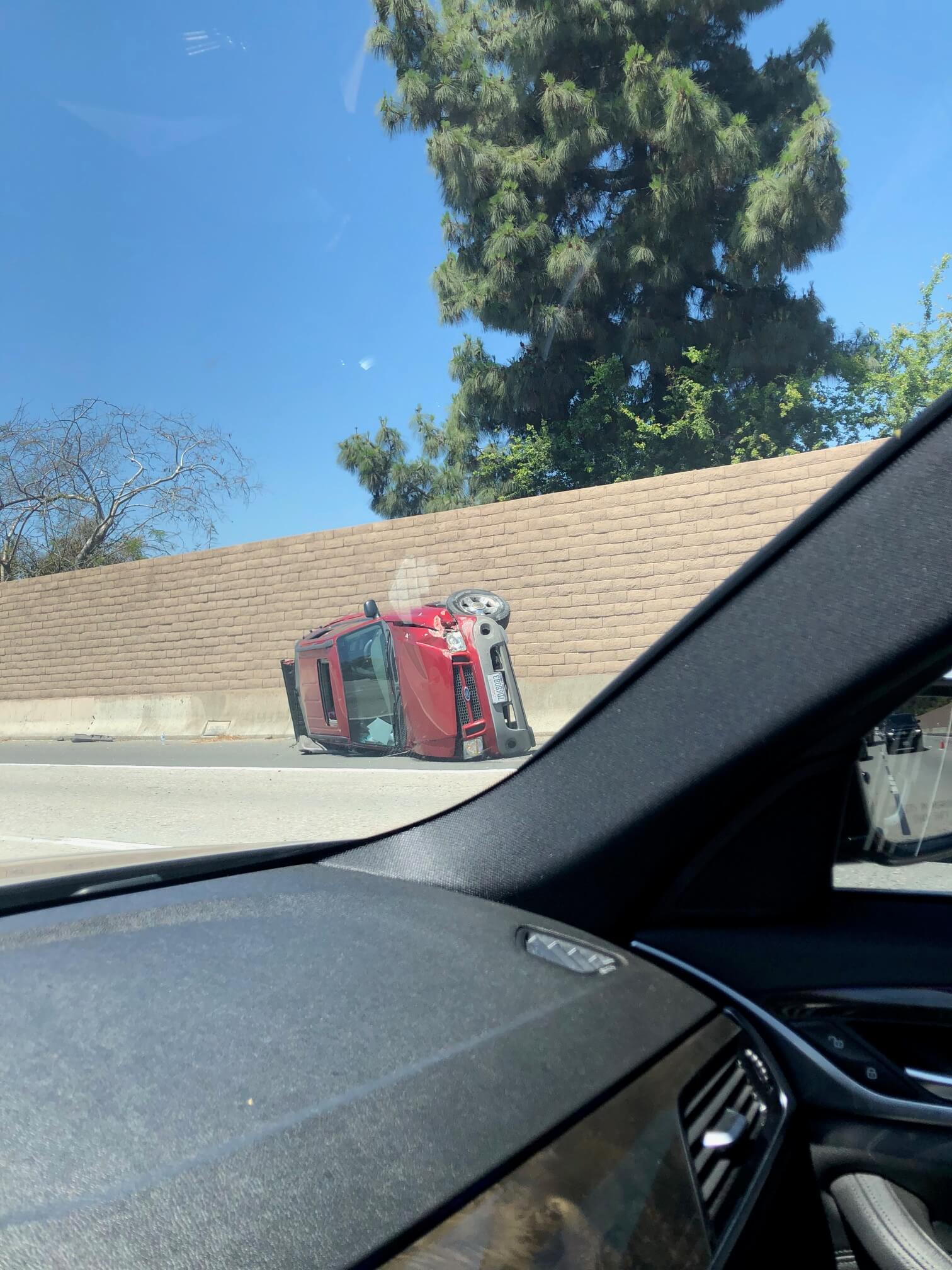 Generally speaking, no liability attaches to a non-negligent vehicle owner for the actions of a car thief. Examples of stolen vehicle accidents include a vehicle that slams into a group of cars parked along the curbside that bounces back into several other cars stopped at a red light. Suddenly, the damaged vehicle darts off into the night, never to be seen again.
This fleeing vehicle scenario is quite common and often involves someone on drugs, drunk, or everything. And even if a thief has their insurance coverages, their carrier will likely not cover them or others. It would go against public policy to cover the thief's intentional immoral acts.
When Can I Be Held Liable For The Actions Of A Person Who Stole My Car?
The majority of states follow the common law rule barring the owner of a stolen vehicle from civil liability for personal injury damages arising out of a crash, causing bodily injury, death, or property damage. Theft involves the non-consensual taking of property. Since the owner did not give express or implied permission, liability cannot be imputed to a vehicle owner unless the theft was foreseeable in the way you made the car available to be taken.
Similar to an attractive nuisance for a child, if you store the car in such a way as to attract those who lacked sufficient skill and knowledge to operate it safely, you could still face liability. Again, foresee-ability is what matters. For example, did you leave your keys in a running car in the middle of Compton near a halfway house for substance abuse parolees? Was there a prior theft of your vehicle based upon you not having sufficient anti-theft measures in place? Or was building security negligent in failing to protect your car? Maybe they have some liability too?
CAVEAT: An owner simply leaving keys in the ignition with the motor running won't be enough to establish fault. There must be some fact showing that the owner knew or should have known that the time, place, and circumstances, in this case, made it more likely than not someone would steal and crash the car with no intervening or supervening situation breaking the chain of causation.
So generally, from a legal perspective, if a foreseeable consequence of your action or inaction was vehicle theft and a car crash, liability attaches for any damages resulting from a stolen vehicle collision. If so, the registered owner could be liable in tort for any severe injury or wrongful death to another person, even if a thief took the car!
Under negligence per se, if there is a statute, code, or municipal ordinance expressly prohibiting someone from leaving their keys in an unlocked automobile, or similar regulation, a court may find a presumption you were negligent. Otherwise, a jury will look at the reasonableness of the vehicle's owner and the potential outcomes.
In that case, the vehicle's owner's liability will generally depend on the facts of each unique case. However, the general rule is that car theft breaks the causal between the owner's potential negligence and the injury or damage. Hence, absent the owner's negligence, a car stolen from a business or private party becomes the responsibility of the thief alone.
Uninsured Motorist and Underinsured Motorist Claims.
You may need to research and analyze whether you can get compensation or additional coverages from your own auto insurance company. Uninsured motorist ("UM") coverage may come into play when all hope seems lost.
After all, there is usually no insurance coverage for the loaner vehicle to exclude or cover events. If you can exhaust the defendant's coverages, your underinsured motorist ("UIM") coverage may kick in to help pay injuries to the permissive user when justified.
Importance of Hiring A Los Angeles, California Personal Injury Lawyer Who Understands Loaner Car Accidents.
The legal minutia associated with loaner cars can be overwhelming for even the fittest of accident victims. After a loaner automobile crash, full medical and financial recovery will require a comprehensive and complete analysis of the facts revolving around the mishap.
You will need a lawyer and his or her qualified staff to investigate the other driver. Most of all, your lawyer needs to know about the circumstances and scope of the permission to borrow the vehicle. For example, what was the relationship, if any, between the parties? Was a buddy driving you home in your car from a late night of drinking? Was your daughter running to the store to get you a pack of smokes? 
Were you an employee using a company car to work and also play, but with permission? Or did you exceed the consent while on a frolic and detour from your usual gameplan? You need more than just competent legal counsel.
Most of all, you need someone who can also comprehensively analyze coverage for the other driver who was at fault. Don't forget that the first several days after an accident remain a critical period to protect your rights. Hire an excellent lawyer sooner rather than later is the key to a fair and just outcome in most of these cases!
What Are Some Other Loaner Car Considerations?
Who is paying for a loaner car accident means knowing what party you are and your rights in a given situation. Because paying for a loaner car or rental car accident raise so many of the same defenses and legal issues, we will conclude our discussion on loaner car accidents at the end. Next, we'll discuss rental car agreements and collisions, and then we will cover some laws that overlap when it comes to these types of situations.
Michael Ehline is the lead attorney of the Ehline Law Firm Personal Injury Attorneys APLC. He and his team make up the most trusted personal injury law firm in Southern California. Our Los Angeles based firm has helped hundreds of clients get back on their feet– in more ways than one.
There are many ways that we can accomplish this. Also, this includes using our decades of experience and training. Secondly, it provides our office's format as a boutique law firm with a particular focus on our clients. Because we specialized in loaner and rental car accidents, we better understand how to best fight for our clients.
In some cases, this includes taking on insurance companies that refuse to pay out on their policies. In other cases, this includes rental companies refusing to meet their obligations.
And yet, in others, this includes challenging negligent drivers who caused the accident. None of these aspects are comfortable– but that is what we are here for. Furthermore, Ehline Law can go toe to toe with anyone due to our experience in and out of court.
Of course, we've won many cases for our clients before a judge. However, our reputation also allowed us to win cases before even going to trial– saving our clients time and stress and often getting them more money to get their lives back on track than they expected.
We don't make promises we can't keep. And we don't stop fighting until we've recovered for our clients. By treating our clients like family, we can accomplish much more at much lower stress and more quickly.
The Ehline Law Difference?
In the middle of this chaos, it makes sense to remember to contact our injury attorneys in Los Angeles for help. As soon as you call our office, we can get to work, ensuring you are taking the right steps to protect your legal rights. None of the parties, even your insurers, are specifically looking out for your best interests.
But our Los Angeles car accident attorney has considerable experience in handling the many types of car accidents for those not at fault and recovering the financial damages you need. In case you are wondering what your next step is, it is likely a phone call with us. Ring us at the number below or email us 24 / 7 at losangeles@ehlinelaw.com. Our team is available to assist you with any questions you may have or discuss your legal rights and options.
Furthermore, we offer personalized attention. We don't ask for a cent unless we recover for our clients. Also, we can sometimes pay for expenses up front.
In some cases, this includes the cost of medical treatment or transport after the accident. Plus, Ehline Law excels at the little things, along with the large. We don't just count the immediate cost of your injuries or medical bills.
We think months and years into the future, including the severe cost of medical treatment and therapy. We also consider the dollars lost due to a loss of work, both now and in the future. Our team also finds the severe strain and trauma you and your family were just placed through.
Hire A Los Angeles Loaner Car Accident Attorney Today
We stop at nothing to ensure that our clients are taken care of from the day we start working together. Contact us for a free no-pressure consultation and to find out more from a loaner car accident lawyer about how we can assist. Hopefully, this definitive guide earned us a bit of trust from you today.
Reach out to talk to a superior injury attorney at Ehline Law to talk about your potential case. We're ready to hear you out and even more important, we stand ready to help right now. Allow us to use our success to help rebuild your life by calling a conveniently located local Los Angeles injury attorney now at (213) 596-9642.
Ehline Law Maintains locations and meeting places in Long Beach, Torrance, Marina del Rey, Santa Monica, San Bernardino, and Riverside. We can come to your home or bedside anywhere in Northern, Central, or Southern California.