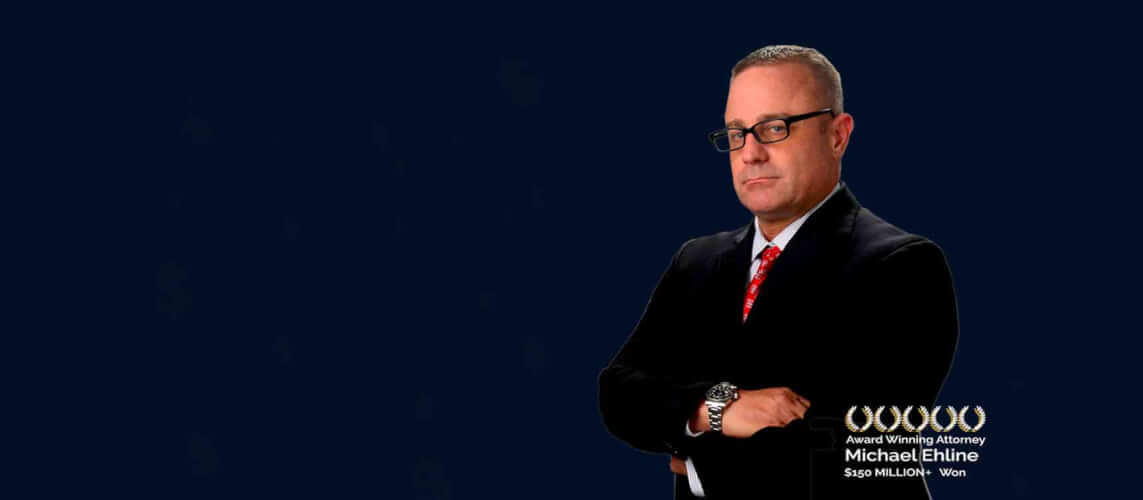 An airplane, like your automobile, requires insurance coverage. Aviation insurance is in place to cover expenses that might occur as a result of an accident involving your aircraft. And because planes are complex and expensive machinery, you should determine the value of your aircraft so you can obtain the maximum insurance coverage. The insurance limits should equal your airplane value if the amount is lower than its value.
This article, written by top Los Angeles airplane crash lawyer, Michael Ehline, discusses plane insurance rates, maintenance costs, and insurance policies for aircraft liability insurance.
Aviation Insurance for Commercial and Private Aircraft
Airplane owners need aviation insurance for property damage protection for their airplanes and liability insurance that covers negligent acts or errors if there is any case of bodily injury or property damage to passengers. If you rent a plane, you should protect yourself against exposure to liabilities and property damage.
What Does Aircraft Insurance Costs Cover?
Aviation insurance companies issue several types of coverage for aircraft in risk protection, such as public liability, passenger liability, and aviation hull insurance.
Airplane liability: The liability coverage covers you if your aircraft causes damage to third-party property, such as residences, vehicles, airport structures, or other aircraft, but does not cover injuries to your passengers. Passenger liability insurance covers damages associated with people in your aircraft if any of your passengers sustain injuries or die while aboard your aircraft. Passenger insurance is often priced per seat and includes a coverage limit for each passenger seat.
Combined Single Limit: Combined single limit liability insurance is another type of liability insurance that covers both public and passenger responsibility. You may use it to settle claims involving either passenger liability or public liability, or a combination of the two.
Talk to an Expert for Specific Coverage Needs
Discuss your situation with a reputable and experienced personal injury lawyer to find the specific coverage you need.
And they can connect you with a renowned aviation insurance company that will cater to your specifics based on your experience, the value of the plane, local hazards, and other factors.
Do You Need Aircraft Rental Insurance?
If you fly a rental aircraft, it is vital that you understand airplane rental insurance. Some pilots assume that fixed-based operators (FBO) insurance covers you and the rental plane in the event of an accident; however, a good insurance company will let you understand the difference.
The liability coverage often is not sufficient to protect you if an accident occurs or someone files a personal injury claim against you unless you have your airplane renters insurance. A renter or non-owned aircraft policy provides both liability coverage and property damage coverage.
How Much Does Airplane Insurance Cost?
How much is aircraft insurance? As we have discussed, airplane insurance costs depend on your situation, the type of plane, its value, operating costs, purchase price, your experience, training, and history as a pilot flying the plane, and the safety record of your aircraft.
Nonetheless, a rough airplane insurance policy estimate is about $200 per month for a small aircraft. Larger planes that take passengers on charter flights may have you incur more costs. The Ehline legal team will connect you with an independent agent who will help you.
You can minimize your costs by keeping your aircraft in a hangar, getting an instrument rating, increasing your flight hours, and having complete pilot proficiency training.
Another important step you can take is to work with an independent agent, as these agents can help you review coverage from several airplane insurance companies.
What Insurance Companies Look At
The Aircraft Owners and Pilots Association (AOPA) recommends establishing an escrow fund for maintenance to pay for the engine, propeller, avionics, and airframe overhauls. Contributing to this fund each time you fly helps cover unexpected expenses that can arise.
Claim Your Free Consultation
Call us at (213) 596-9642 for a professional attorney to help you for free and help you understand how to minimize airplane insurance costs. You can call our LAX California office or other practice areas, and we will readily attend to all your pressing legal needs at any time.