If we don't win, you don't pay.
Speak to the Attorney.
Born to serve.
633 W 5th Street #2890
Los Angeles, CA 90071
(213) 596-9642.
Date Modified: June 12, 2023
Congratulations on discovering the Ultimate Guide to Understanding LAX Airport Accident Law.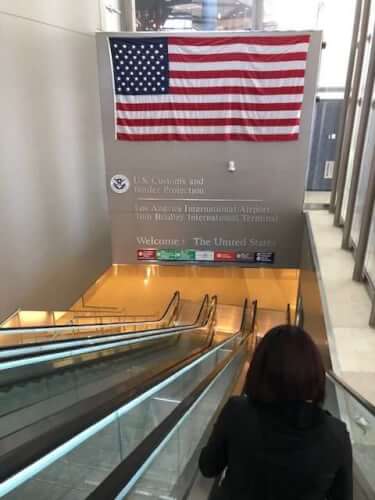 Tell us About Your Case
LAX is by far the 5th busiest airport in the USA, servicing over 70 million individuals yearly, not including its sizeable staff and ancillary personnel.
An aviation accident remains the least likely scenario you and your loved one face.
Many causes exist for high volume airport accidents and lawsuits.
Severe injuries prior to or after a flight are common near the LAX region.
About Us
The accident attorneys at Ehline Law Firm, Personal Injury Attorneys, APLC, are a USMC military veteran-run law firm. Our local office handles complex litigation cases involving serious injuries like a broken jaw, spine injury, brain injury, or wrongful death.
We know the rules and have a proven reputation for winning big recovery income for clients suffering hazards in any situation. Our very best lawyer helps the plaintiff recover damages compensation.
We help with injuries caused by visiting the airport, with over $150 million recovered in landmark verdicts and settlements against insurance companies and others.
Many airport shuttle wrecks, taxicab crashes, limousine collisions (limo fire burns?), and other terminal accidents have resulted in serious personal injuries to kids and people riding their prescribed wheelchairs. Did you suffer an LAX spine injury? That's not surprising. In the last 16 years, at least 1200 airport accidents resulted in compensation damages for financial losses, pain, and suffering.
Some injured visitors, hotel guests, and passengers may not know who or how they can sue as a plaintiff. If you or a loved one suffered an accident in our field, our competent personal injury attorneys could hear your case during a free consultation with our office.
To learn about establishing an attorney-client relationship when you approach us for accident compensation help, the 24-hour Southern California lawyer phone number to call is (213) 596-9642.
Why Choose Our Los Angeles Injury Law Firm?
Ehline Law Firm is the go-to law firm due to our vast experience in airport accidents. We have been defending tort claims in the airfield and airplane terminal with over 30 years of combined experience, working with victims to get them the justice they deserve.
Our firm has a storied, proven track record of success.
Millions recovered in verdicts and settlements from Los Angeles International Airport, private companies, and motorists for accident casualties.
Our best attorney will assist injured families with great advice and top results.
We help clients in Orange County, San Diego, San Bernardino, Bakersfield, and San Francisco with accessibility to our offices statewide, 24/7.
PRESTIGIOUS LAWYERS
When you've been injured, and the medical bills are mounting, it's our duty to fight for your rights. We won't let any detail slip by us in order to make sure that justice is served. You may be entitled to compensation for your injuries.
CUSTOMER FOCUSED
We believe that being of service to others is the highest calling. We approach all personal injury cases with empathy, professionalism, and tenacity because we know each person has a well-being worth restoring.
EMERGENCY RESPONSE
Promptly engaging with counsel is essential to your personal injury claim. Don't delay getting legal representation, especially if you are in a medical facility. We're available 24/7 to discuss your matter expeditiously. The Attorneys
STELLAR REVIEWS
Ehline Law is the right firm for your needs when you need a Geo City personal injury lawyer. We have earned a five-star rating with an impeccable record for personal injury claims and tremendous goodwill throughout California.
About Los Angeles World Airports And Airport Injuries
LAWA runs Los Angeles, CA International Airport and Van Nuys Airport.
According to the Los Angeles Times, it had the heaviest passenger traffic of any US airport in 2021. In 2017, over 84 million airline guests (equates to 231,000 persons daily) passed through its vast terminals.
In addition, Los Angeles International Airport travelers and employees are injured on a daily basis as pedestrians and motor vehicles weave in and out of their paths.
According to the CBS Los Angeles News article entitled
"LAX Airport Busy With Accidents," up to six hundred mishaps happen daily at the airport.
Accident Injuries We Help Victims With
The following are the most common ways people get injured or suffer a wrongful death at the airport:
Like any careless act, distractions and heavy crowds multiply the chances of hurting yourself or another person. The grounds are like one big sardine can of humans.
Many potential parties may be liable, including:
The City of Los Angeles
Private and public chartered airlines, negligent pilots and crews
Defective equipment manufacturers or a manufacturer failing to warn end users of dangers and design defects
Private and public equipment maintenance crews
Cafes, duty-free shops, coffee shops (Starbucks?), alcohol bars, and restaurants
A shuttle bus driver, municipal bus, and charter bus companies, including FlyAway, Go Fly, Prime, SuperShuttle, Roadrunner, Karmel Shuttle, A1, and DASH.
Passenger car drivers and motorcyclists
Delivery long haul and local delivery vehicles companies like UPS, FedEx, and DHL, their employee driver professionals, and even the business.
Private security guards, LAPD Airport Police, and Department of Homeland Security (DHS) officers and agents.
Resources?
Our staff's competency and compassion for clients have paid off. This wealth enables us to reinvest our vast financial resources and expertise. Sometimes we might work with costly specialists in their field to prove your claim. We can provide superior legal services this way because we are bankrolled.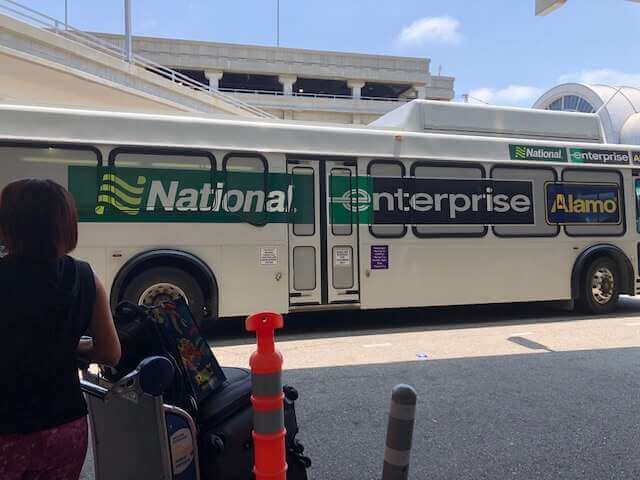 It remains located in one of the most densely populated areas of Los Angeles, and flights often come into such close contact that it's not uncommon for planes to collide in on-ground aviation incidents.
Instead of relying exclusively on taxis, buses, car rental shuttles, and ridesharing, no ground transport hubs exist.
Politicians force people to walk or travel with heavy, unwieldy luggage and catch a crowded shuttle to a far away parking to hail a cab.
Shuttle buses often remain at full capacity or can't reach riders due to traffic jams caused by other vehicles, including cars and trucks. Our car accident attorneys are in high demand for these traffic accidents.
Its busy terminals remain hubs to the region's rail system and a centralized rental car facility.
According to an LA Times article from 2012, six personal injury suits were filed on behalf of accident victims who refused to settle out of court in November 2011 alone.
Pacemaker deaths at metal detectors and shuttle bus waiting areas happen regularly.
Airplane and helicopter accidents occur, but plane crashes are more common here than in other Southern California airports.
Advance All Case Costs
In pursuit of justice, we offer clients financial peace by advancing the enormous costs to service their lawsuits along the way.
Many folks get injured due to defective and dangerous conditions caused by airlines, transportation authorities, contractors, etc.
These numbers don't represent all accident cases. Many people don't want their name associated with suing or cannot afford legal fees (Sometimes five-digit numbers in settlements or verdicts).
Information, evidence, and anything else we discover during our consultation and investigation may cause us to sue other defendants for your aviation accident case. This can be extra money to cover your type of loss. For example, the defendant may be a government agency, shipping company, or negligent products manufacturer concealing defects.
We'll answer client questions during our representation and instruct them on their options once we review the regulations and damages value on or off their flight. No surprise will befall you.
Our best lawyer team will act on your behalf to sue within the statute of limitations, or the government claims filing deadline. The best-case outcome in your best interest lies in immediately calling a terrific lawyer.
Enter "LAX-it" – Taxi Cab Stands Ended
Many Angelenos remember when we could deboard, grab our luggage, walk outside, and hail a cab. As a pretext, local politicians abolished taxi stands to maintain professional driver demeanor and customer service skills.
These changes are not only unsafe for elderly citizens, disabled adults, and children; they also create more traffic congestion in the ground transportation area. Now, passengers must drag heavy luggage to a central vehicle staging area near the American Airlines terminal until 2023.
Here is what the Los Angeles airport says:
"… undergoing a major transformation as we build a people mover train . . . new parking structure and upgrade … creating better guest experiences and easier access into, out of and around the airport. During construction, lanes in the central terminal area will be reduced, . . . temporarily move taxi and ride app pickups to LAX-it until the people mover is completed in 2023." (Source: https://www.flylax.co/lax-it).
The airport has increased shuttle bus traffic for pickup, refusing to work with other ground transport partners like hotels, Uber, or Lyft. The United States taxi app service is slated for 2023!
With convenient taxi stands eliminated, we see far more foot traffic, with circumstances increasing the risks of many types of harm. Senior citizens over 65 risk suffering a broken hip or concussion after a fall. This was done during COVID, increasing close-quarters contact and human crowding. The goal of our legal counsel is to get you money.
Here are some common causes and reasons for negligence and wrongful death actions:
Crowd Density
Accidents occur daily, even with tourists exercising due care, the cramped space, or dangerous conditions inside the property. Often these negligent actions are related to crowded indoor and outdoor spaces and difficult baggage handling areas.
Slick, Slippery Floor Surfaces
Most airport invitees are family rushing to their destinations, spilling liquids like coffee from faucets in lavatories, spreading into walkways, and creating dangerous airport slip-and-fall conditions.
Yes, management often fails to take countermeasures against slips and known scenarios since they won't guarantee safety. The result may be broken bones, traumatic brain injuries, or an unwanted negligence case.
Police reports show that fault rarely lies with clients. The airport owes you a duty of care to keep its floor mopped and keep the dangerous environment roped off. If not, and you're hurt, they have breached their duty to avoid a loss to you.
For this reason, our law office can sue two or more at-fault parties with the ability to pay damages under California law for these things. Our local lawyers can explain all information and issues regarding your rights with a free case review at no charge.
Defective Parts, Broken, and Malfunctioning Equipment
Aviation accidents involving helicopter crashes, plane crashes, or other aircraft include a small share of severe injuries.
Fault laws place negligence liability against those who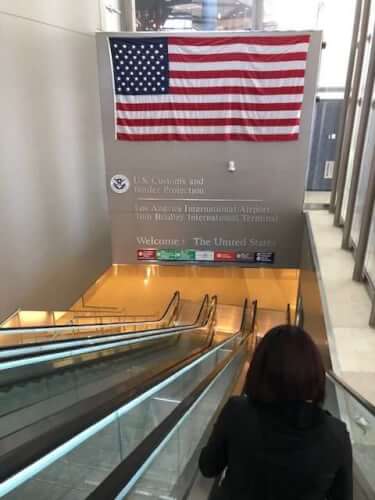 cause airport injuries and deaths on manufacturers, maintainers, and controllers of:
People movers (you might slip or trip or fall)
Moving walkways (aka human conveyor belts)
Luggage conveyor belt carousels.
When these machine components and parts are broken or defective, operators failing to warn is a major problem at all airports. This should not be your problem. A helicopter, plane, slip, trip, or fall on the flooring. Our superlative lead attorney gets results.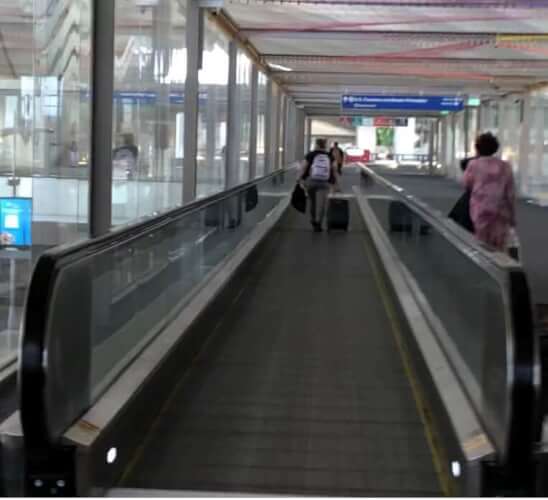 Our liability lawyers recently saw the estate of the helicopter pilot in Vanessa Bryant's wrongful death lawsuit blame air traffic controllers for negligently allowing the Laker Star's helicopter to crash in bad weather, killing Kobe in an aviation accident.
Aviation accident cases remain rare. All survivors can learn some aviation accident liability standards from our charismatic lawyers.
Parking lots, crosswalks, and walkways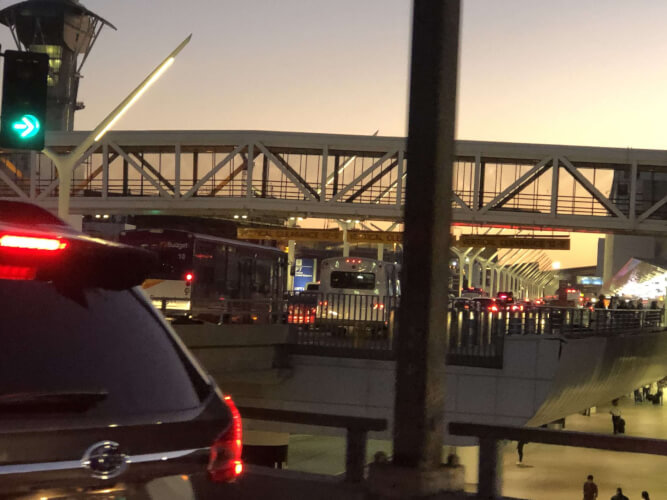 Most contingency fee agreements will pay your attorney a gross percentage between 33% and 40% of a settlement. But in case of a trial, the better trial lawyers will receive a fee of between 40% or even 50%.
We resolve most cases for a 33% fee of your gross award.
Example: What is a third of $100,000
Customers and others are at risk from falls, airport shuttle strikes in the parking lot, and walking pathways to and from the terminal and ramps.
Distracted drivers aren't paying attention to pedestrians or driving through poorly lit areas with few or no danger notifications or comments/warnings from ground safety personnel.
Here's one thing our group of elite accident lawyers can tell families about the causes of liability after so many free consultations. Any actions against airline agencies, establishments, or landlords for failure to warn you will be hotly contested. We will work by your side to get you the maximum compensation you need.
In many cases, airport shuttle trips, car accidents, motorcycle collisions, and airline personal injuries will involve the liability of a company or multiple defendants, making your case complicated but worth a lot of money.
Suppose you are a California resident injured in another state, including an airport slip or fall on an escalator or elevator. In that case, our team of talented attorneys will conduct an independent investigation of your damages claim description (Ex: helicopters crashing or falls off a loading ramp?) or lawsuit.
You'll be working with a highly experienced law firm. We have the capacity to absorb the cost of any number of large cases. We'll work hard to maximize your settlement value amount. We'll lack nothing. Our counsel will catch you if you fall upon receipt of your signed retainer.
Get A Free Consultation From LAX Accident Attorneys Today
Your first step is contacting our company of venerable lawyers. Our lawyers always remain available 24/7 to communicate with clients during this confusing process. We can get paid for lost wages and medical bills.
Our California injury lawyers take all helicopter and terminal claim cases on a contingency fee basis. You pay our office nothing until the at-fault party covers your lawsuit or settlement loss.
Call our lawyers about your fatalities case or other severe family member injury today by picking up your phone and dialing (213) 596-9642. Use our convenient website contact form. Or enter your email address and message us using our website using our text / live chat feature! Habla español, click aquí.
We Proudly Serve Clients in LA
Michael Ehline is an inactive U.S. Marine and world-famous legal historian. Michael helped draft the Cruise Ship Safety Act and has won some of U.S. history's largest motorcycle accident settlements. Together with his legal team, Michael and the Ehline Law Firm collect damages on behalf of clients.
We pride ourselves on being available to answer your most pressing and difficult questions 24/7. We are proud sponsors of the Paul Ehline Memorial Motorcycle Ride and a Service Disabled Veteran Operated Business. (SDVOB.) We are ready to fight.