If we don't win, you don't pay.
Speak to the Attorney.
Born to serve.
633 W 5th Street #2890
Los Angeles, CA 90071
(213) 596-9642.
2323 S. Voss Rd, Suite 244
Houston, TX 77057
(832) 592-1260.
Date Modified: April 9, 2023
Are you a surviving airplane accident victim? If so, you will require immediate long-term medical care and money to pay for your new, unwanted expenses like a funeral, hospital charges, and therapy after a crash or mid-air collision. Airplane accidents can be devastating, causing severe injuries, fatalities, and emotional distress to those involved. If you or a loved one has been affected by an airplane accident, it's essential to understand your legal rights and options.
At Ehline Law Firm, our experienced airplane accident attorneys are here to help. We deeply understand aviation law and can provide the guidance and representation you need to navigate the complex legal process after an airplane accident.
Suffer an in-flight or ground accident on an airplane?
Receive a Free Consultation Today! Victims sleeping on their rights after an aviation accident risk allowing parties responsible for causing their suffering, costs, and bills to escape legal liability.
Only experienced and aggressive legal counsel will typically have the legal training necessary for locating persons with money and liability to pay your full and fair money damages recovery. Now is the time for you to call the charismatic Ehline Law Firm and speak to their caring and compassionate legal team about your Southern California airplane-crash-related damages claims at (213) 596-9642.
Jets and passenger aircraft aren't designed to drop out of the sky. Our legal team has extensive experience handling various airplane accident cases, including commercial airlines, private planes, helicopters, and military aircraft. We have helped clients recover compensation for medical expenses, lost wages, pain and suffering, and other damages resulting from an airplane accident.
Working Through The Challenges of Aviation Law
When you work with us, we will thoroughly investigate your airplane accident's circumstances. We will work with aviation experts and other professionals to determine the cause of the accident and identify any responsible parties. From there, we will develop a strong legal strategy tailored to your unique situation.
Most airplane accidents are due to human negligence, including:
Faulty equipment malfunctions, failure to warn, design defects, poor repair or faulty maintenance, negligent pilot errors, or air traffic control errors and omissions can even cause you to seek a Helicopter Accident Attorney. It may not be air traffic controllers who are at fault. Irrespective of the cause, airplane crash survivors and their loved ones deserve an award of maximum financial compensation to cover physical pain and suffering, emotional, economic, and other losses.
The Ehline Law Firm's years of experience and proven track record in our home area of Greater LA have made Ehline Law Firm well known. We are respected in personal injury law legal circles. Were you or a loved one injured in an air or helicopter crash? Do you need a skilled set of United States attorneys to manage your case? Call us for legal advice 24/7!
Who better to hire than the Ehline legal team of lawyers, paralegals, investigators, and expert witnesses for aviation accident cases?
Aircraft law can be complicated, and our licensed attorneys have won hundreds of suits worth millions of dollars for our clients, including plane crashes and helicopter crashes in Los Angeles, CA.
We are your best defense against greedy insurance companies and negligent parties after a plane crash to get you the compensation you deserve.
How Do You Deal With Your Complex Aircraft Injury Case?
Suppose you or a loved one suffered injuries caused by an aircraft accident; making your life whole will require facing more than medical problems. Victims suffering injuries from an aircraft accident will face a tangled web of legal issues, including potential air traffic control negligence.
An unrepresented victim or one with inexperienced counsel will significantly threaten their future success at receiving a full and fair financial recovery for their aviation accidents.
Finding Aviation Accident Lawyers is the First Step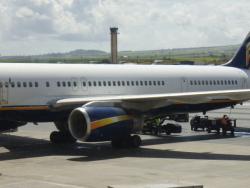 There are dozens of aviation accident attorneys in the phone book, but the right one can be elusive. To take on a case like this, only attorneys with specialized experience in aviation law, treaties, and regulations remain suited for your case. Our aviation accident attorneys have the needed skills. We stand ready to assist with any aviation accident.
---
The Ehline Law Firm is based in Southern California and can help injured victims across the state, including Santa Monica, Long Beach, and beyond.
Our aggressive aviation accident attorneys also work with pilots, making our attorneys brim with aviation knowledge, which is why our aviation law specialists stand out in these types of negligence claims.
Our premier aviation accident attorney attorneys help suffering victims with the following:

Luggage falling
Objects flying around in the cabin causing injury
Food poisoning, and more.
What About Helicopter Accidents? Can Ehline Law Firm Help Me?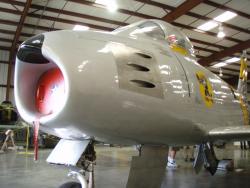 We also work with people involved in both private and commercial helicopter accidents. Also, we assist with both personal and commercial helicopter injury claims.
Furthermore, we take on the following:
VTOL and VSTOL claim aviation accidents.
Find out more from an attentive, listening aviation accident attorney during your free consultation.
Airplane Accidents and Injuries in California – A Quick Overview.
According to the Federal Aviation Administration (FAA), air passenger travel will double over the next two decades. So traffic will increase. So will the risk of aviation tragedies. Usually, travel by air is the safest means of transportation. But when accidents occur, they end up in severe injuries and most fatalities. More minor, less serious incidents involving private aircraft are becoming more frequent than great passenger liners. Most of these "minor" incidents go unreported. This is buttressed by the National Transportation Safety Board (NTSB) numbers for airplane and helicopter crashes.
Who Must Pay for All the Damages I Suffered?
Potentially liable and negligent parties vary depending on the circumstances of the aircraft accident. You may expose the plane's owner and operator to financial loss and possibly licensure suspension. But other parties may be liable for your injuries, including parts manufacturers or maintenance suppliers, and even the United States federal government can face some aircraft-collision responsibility.
At least once every day, a safety-related incident or threat is reported in the country. There are many common causes of these mishaps, and the majority have gone unreported.
What About Strict Liability in Aviation Catastrophes?
Like cruise ships, aviation accidents often involve strict liability theory since they are usually common carriers. While pilot error often plays a part in aircraft victims' claims, it may not be your only avenue of recovery.
For example, what about other aircraft issues or parts that could also contribute to the accident? A liability claim and strict products could also arise.
This can affect the severity of injuries suffered and who is liable for what.
When this occurs, the aircraft or component manufacturer may share some legal blame along with negligent pilots.
So they can be at fault for crashes or injuries the mishap caused under the legal theory of strict product liability. In contrast, the common carrier is subject to common carrier strict liability. Get it?
Can There Be Criminal Liability in Aviation Accidents?
Yes! On top of a civil court claim against individuals or entities for causing an aviation injury accident, U.S. and state governments may also pursue criminal prosecution.
Although the charges may vary, most states impose penalties on pilots and parent companies for reckless and intentional conduct that leads to:
Serious injury
Death
Physical property damage.
What About Settlements and Damages In Negligent Killing Cases?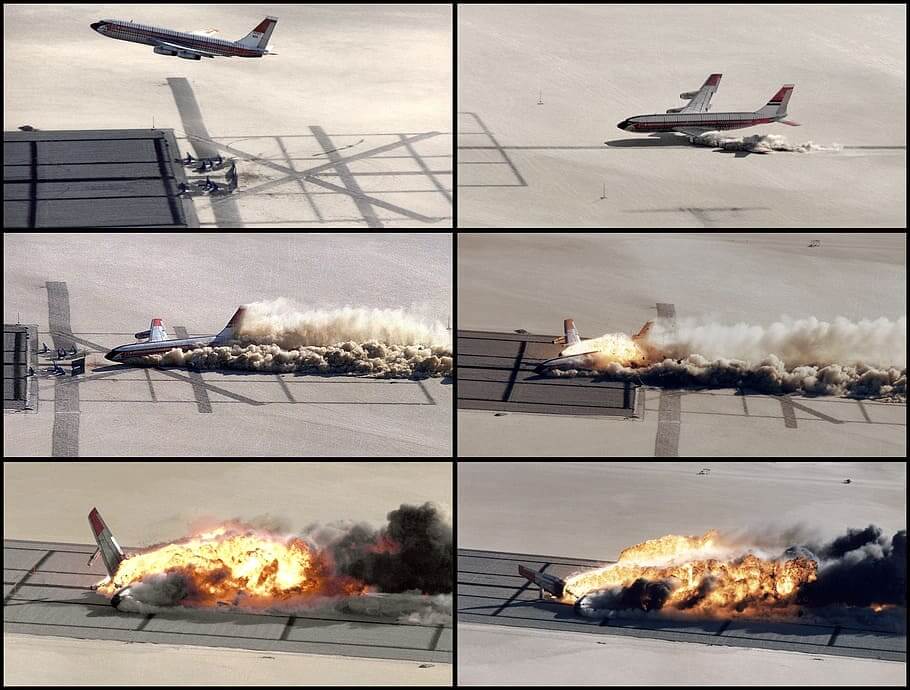 Wrongful death actions remain complicated claims. Also, part of the reason is that several parties could have caused these deaths.
There are:
Part makers
Mechanics, and many other potential defendants.
So pre-trial settlements are not uncommon in these cases because many liable defendants seek to avoid public outcry, instead preferring quiet court case resolutions. Victims remain advantaged by settling because courts may seek to reduce wrongful death damages awarded by the jury. Finally, settling will always be the most brilliant move when facts favor the victims.
This is called a Remittitur. In this case, the plaintiff's recovery is reduced, frees the defendant from liability, and waives their claim for any co-defendants' contribution.
This leads them to pay no more than their liable share of the bad conduct found by the jury or a judge. So it always makes sense to settle and take the case away from a hostile court or jury. Get it?
Particular Problem: Seatbelts and Kids
You might not think about it very often, but your child's car safety seat is a bit of a wonder. It allows small children to ride safely despite their small size. It also brings a firm harness and snug grip to prevent severe issues. There are a variety of potential solutions out there if you can use them on your flight.
Often, it has to do with buying an extra ticket to fly, so your mileage may vary in some cases. However, these tips intend to get you the safest possible flight experience. For this and more info, keep reading our column by the Ehline Law Firm, Personal Injury Attorneys, APLC. Our firm's Los Angeles aviation accident lawyers have represented hundreds of car and flight accident victims. We continuously research the most effective ways to keep travelers safe.
Car Seats vs. the Lap Belt?
Many people with young kids elect to keep them on their lap. Sometimes it's out of convenience. Sometimes it is because they cannot afford another seat. Regardless of the cause, it is not the safest option out there for parents. When flying with a young child, this idea should be considered strongly before buying your first ticket.
The FAA does approve several car seats for flight use. It is recommended by airlines that these children stay in these seats during the entire flight. The FAA recommends they remain in a rear-facing seat if they're under two years old. In some cases, this may include kids up to 3 or 4.
Other flights offer FAA-approved harnesses for young kids to make sure that they are safe on the journey. Ensure that your car seat has the FAA approval sticker to ensure that they are ready for such a long flight. Each option is one that might keep your child safe in times of turbulence or engine trouble. Make sure you take the safest route– for their sake and have the phone number of aviation accident attorneys in case there is a problem later.
Airplane Accidents and Injuries Resource Links
The Department of Transportation (DOT) Aviation Consumer Protection Division Oversees consumer issues related to air travel and covers airplane crashes.
The Federal Aviation Administration (FAA) ensures that all aircraft manufacture, operation, and maintenance meet minimum safety and other standards and all current regulations. The National Transportation Safety Board (NTSB) is responsible for improving air travel safety and traffic control errors.
They do so by investigating all accidents and problems related to the aviation industry. Afterward, they recommend any necessary changes. Insurance companies pay out on airplane crash claims but rely on treaties and federal laws to escape paying total value. Only a proven injury attorney can get you the most compensation for an aviation accident.
Schedule a Free Legal Consultation With Airplane Accident Lawyers in Los Angeles Today
The Ehline Law Firm's aviation law experience handling claims for aviation accidents makes us a vital partner in your recovery. For a free, no-pressure consultation, call a highly experienced Los Angeles personal injury lawyer today at (213) 596-9642
Michael Ehline is an inactive U.S. Marine and world-famous legal historian. Michael helped draft the Cruise Ship Safety Act and has won some of U.S. history's largest motorcycle accident settlements. Together with his legal team, Michael and the Ehline Law Firm collect damages on behalf of clients.
We pride ourselves on being available to answer your most pressing and difficult questions 24/7. We are proud sponsors of the Paul Ehline Memorial Motorcycle Ride and a Service Disabled Veteran Operated Business. (SDVOB.) We are ready to fight.