What is a Life Care Planner?
A certified life care planner is a type of nurse who is an expert in a specific subset of medicine. The nursing specialty is case management. Moreover, rather than planning and coordinating a patient's short-term medical care, a life care planner will create a specific care plan lasting the rest of a patient's actuarial life.
A Life Care Planner is Essential For Most Catastrophic Injury Cases
Lifecare planners may liaise between the medical providers and lawyers handling a personal injury lawsuit in Los Angeles, CA. Their job is to determine the additional costs involved in the plaintiff maintaining as healthy a life as possible, given the plaintiff's newfound crippling.
What is Role of a Life Care Planner in a Personal Injury Lawsuit?
In an injury case setting, these experts can serve two purposes:
Life Care Planners can help personal injury patients endure their catastrophic injuries.
Life Care Planners can also place a value on what it costs for lifetime care for:

Lingering health issues
Psychiatric problems
Nerve damage
Permament disabilities
Rehabilitation
Hospice care
Loss of future income and more.
How Does a Vocational Rehab Expert Help in the Life Care Planning?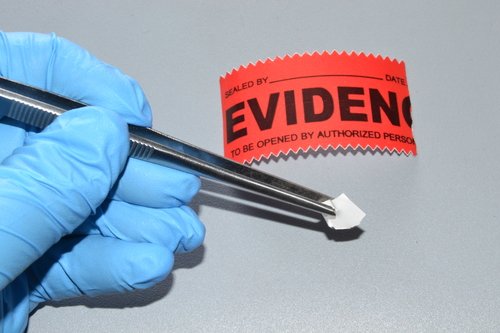 These experts will often work hand in hand with a life care planner after proof the injured plaintiff can no longer work in the same vocational field. In other words, the plaintiff can't work at their old job due to being crippled by accident. A vocational expert's evaluation of whether or not the plaintiff can be trained or physically rehabilitated to work in a new field, or is 100% disabled, will go into the life care plan's mathematical case calculations.
Any costs for loss of wages and charges for future physical or vocational rehabilitation would be totaled up and added to the life care plan. The victim's life care plan will Include a vocational rehab report, whether the plaintiff has transferable job skills, including the plaintiff's overall vocational aptitude before and after their brain injury, or suffering another severe issue, for example.
Or can the plaintiff's home or workplace be retrofitted with devices, or can accommodations be made for their injury? For example, can the plaintiff's boss install a wheelchair-accessible workstation? Or can a paralyzed plaintiff still drive a specially modified or automated vehicle to get around town? What are the costs of all of this over the plaintiff's life?
Most of all, these experts work with personal injury victims to create a "life care plan" with a legal foundation to be admitted as evidence in court. But your lawyer will gather the proof from the family, doctors, physiotherapists, and others. Lawyers will use this information to add up the victim's life quality and losses for future medical needs. Lifecare planners usually have testified in court and know what they can and can't say in court or a medical write-up.
How We Liaise With Your Life Care Planner to Maximize Your Case Value
An attorney specializing in personal injuries, such as Michael Ehline, can assist you in rebuilding your life. He will be able to use his team of experienced professionals and outside experts to ensure that you have the care and attention you need. Ehline will work with a life care planner to help determine what you need to get your life back.
The personal injury victim may need such a planner to help make arguments to justify future money for a unique house or apartment that is handicapped accessible and find the right doctors. They can assist them in planning for future medical-related expenses. But all of these decisions are complex, and making them correctly requires the best legal and medical expertise.
The aftermath of a severe accident can be one of the most challenging tragedies a person must deal with. There are so many factors at play that can be difficult to manage, especially without legal help. A person alone can feel overwhelmed and vulnerable. And in some cases, people can get taken advantage of.
Hence, the need for protection and assistance is paramount. And this can make sure that the personal injury victim manages this period with their head held high. But they must have access to the resources necessary to get their old lifestyle and quality of life back. And that is the goal of the life care plan.
How Can We Help You With Your Legal Injury Case?
Ehline Law has handled hundreds of similar cases. We have helped many people get their lives back. Our team is caring, compassionate, and ready to help at a moment's notice.
We are available 24/7. And we will come to you anywhere in California to give you a free consultation. Remember that our team works on contingency. So we are not asking for any money unless we recover for you. Please call or email a life care plan attorney today at (213) 596-9642.
---
Further Reading
Nolo.com  Personal Injury Claims & Injury Compensation: https://www.nolo.com/legal-encyclopedia/personal-injury-claim
Centers for Disease Control and Prevention Injury Data and Resources: https://www.cdc.gov/nchs/injury/index.htm