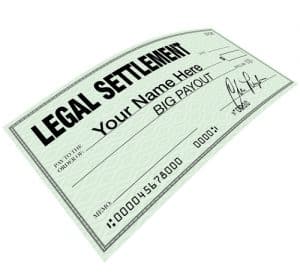 A liability insurance claim gets initiated after most accidents. So the insurance company will pay the innocent claimant a sum of money.
But with large settlements, insurers may want to pay the total amount over a period rather than spending it all at one time.
In personal injury law, this is referred to as a "structured settlement."
Sometimes Structured Settlements Are Not Possible
When the injured person has medical bills and other immediate needs for a significant amount of money, the structured settlement may not be workable.
In this case, the claimant can obtain most of the full settlement amount from a third-party buyer. So this will mean that rather than having a steady settlement income, they will receive a lump sum.
Of special interest, there will be some financial loss on the part of the claimant. But they will have a full settlement instead of drawn-out and dividend payments. And this can be an attractive advantage for some injury victims who need cash now. Structured settlement laws vary from state to state.
Is the Lump Sum Fair?
The critical issue is whether or not the third-party buyer is offering a fair value. So the structured settlement recipient should consult a personal injury legal professional. But they need one experienced in contract law.
Structured Settlements and Third-Party Buyers
Information necessary for a third-party buyer structured settlement includes:
Basic information about the agreement consists of the name of the insurance company. Also included will be the total amount of the compensation and the payment plan.
The third-party buyer will review the total settlement amount. Then they can determine if they will take over the structured settlement plan.
A reasonable offer to the injured victim claimant provides specific settlement documents.
A signed contract will memorialize the transaction.
Once the deal materializes, the contract will be submitted to the court to be approved legally. Most of all, this makes it a binding agreement for both parties.
The court will render a ruling within a few weeks, either approving or denying the contract agreement. Upon the court's approval, the lump sum transaction will take place within a short period.
Southern California residents may consult Ehline Law Firm when considering a third-party structured settlement lump sum. You can reach our law firm at (213) 596-9642. Calling may help determine if the lump sum agreement is in your best interest.
Citations: