The PACT Act and Your VA Benefits – How Can Ehline Law Help You?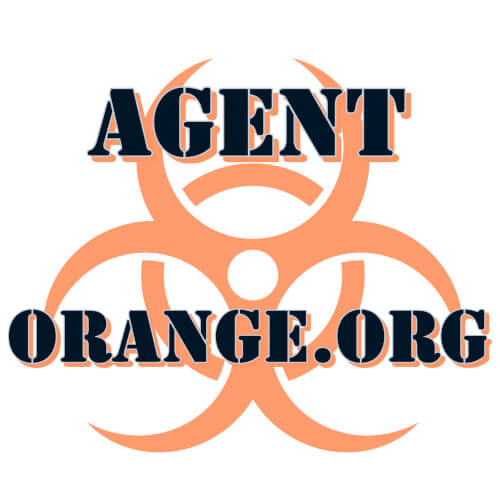 Years ago, veterans, especially Vietnam veterans, didn't have an easy way to get treatment related to medical conditions they suffered from. Even a veteran enrolled in VA healthcare could not get money to cover medical bills for things the VA considered non-service connected. This became a problem for veterans exposed to toxic substances since they developed serious illnesses with expensive medical programs that would be enough to give anyone high blood pressure.
Apart from that, not everyone believed the illnesses people were getting were due to military service, so neither the government nor healthcare facilities wanted to help them. Fortunately, many agencies and organizations have raised awareness of this situation. An act to help veterans exposed to burn pits, deadly chemicals, and other toxins is now active. We are, naturally, talking about the PACT. However, few people know how this act works or how they can benefit from it unless there hire a trained professional to obtain these additional benefits.
Are you a veteran of Iraq, Afghanistan, or even the Vietnam era stationed at one or more presumptive exposure locations? Are you willing to learn more about the benefits and services of the PACT Act? Read this page to learn more about it and how it's funding families who enroll with additional resources and benefits for veterans! We can help you apply for the PACT ACT-related protections for many health conditions.
If you ever need legal assistance when filing a VA claim or applying for PACT benefits, you can always count on the Ehline Law Firm. We work in several counties in California, and our goal is to help personal injury victims get the compensation they deserve for their accidents.
Veterans with toxic exposures should call us now to get a free consultation to apply for the PACT ACT through Veterans Affairs VA protocols.
What's the PACT Act?
The full name of this law is The Sergeant First Class Heath Robinson Honoring Our Promise to Address Comprehensive Toxics Act. This law aims to help veterans suffering from toxic substances and burn pits exposure get the funds they need and have earned to treat their illnesses.
Can You Sue?
Yes. After making your claim, certain vets can sue for exposure to toxic water and other presumptive conditions and locations under the newly signed Honoring the PACT Act. You can also access the benefits of this act if you are a veteran survivor. Nonetheless, you first need to apply for the benefits this law offers you, and not everyone is eligible for it.
Over 3.5 million veterans are eligible to receive immediate benefits if their condition is one or more of the 23 presumptive health issues. These conditions include certain cancers and some respiratory illnesses.
Benefits can include:
A $2,000 per month stipend
More access to loans and scholarships.
Many things changed when the PACT Act became active. It extended the eligibility of veterans and survivors for Veterans Affairs medical care, which was already an advantage to the situation Marines were in at the time. You also have more presumptive conditions for people who don't have a way to link their toxic exposures to the time millions of veterans were in service.
Here is a list of the main changes to VA health care PACT Act-related benefits brought to the table:
Veterans Affairs now needs to provide vets with a toxic exposure screening when they get admitted for health care.
It's now easier to get health care if you are a veteran of the Gulf War, Vietnam war, and even post-9/11.
Veterans now have more presumptive conditions for burn pits and toxic exposures, so getting accepted into the VA medical program is not difficult.
It gives more resources to the agencies that research any service-connected disability and help toxic exposed veterans.
Understanding Veterans Affairs Health Care
VA's health care evaluation differs from other health programs, similar to how insurances work. Veterans enrolled in VA's health care facilities can get free medical help to prevent illnesses, primary care, special inpatient and outpatient care services, and checkups to evaluate healthcare needs.
As you can see, this care program brings you several benefits, so it's not easy to get accepted into it unless you can prove your illnesses are linked to something that happened while in service. Even though the PACT Act expands VA healthcare eligibility conditions, getting into this program is still complex.
You receive many benefits if you file a claim for a VA disability rating and get accepted into a VA health care facility.
These are some of the main advantages of VA health care:
VA providers can give you prescription medicine.
Mental health care for both men and women.
Access to community health care providers.
Long-term care.
Access to inpatient and outpatient care at several VA health care facilities.
Disability compensation.
Burial benefits.
Life insurance.
Regardless of veterans having that many VA benefits available, things were still a bit messy when treating exposure to a burn pit and other toxic exposures. People noticed this when many veterans started developing cancer after being victims of toxic exposure in Marine Corps Air Stations.
Veterans had no funds to treat something as expensive as cancer when that happened. Since they couldn't link what happened to the poor environmental conditions at the air stations they worked at, they didn't get any VA resources from the government.
How Does the VA Health Care Eligibility Work After the PACT Act?
As we mentioned before, eligibility terms are a bit difficult when it comes to veterans from the Gulf War or Vietnam veterans suffering from exposure to toxic substances. This problem left many veterans with dangerous illnesses after being victims of toxic exposure without the benefits they earned by serving our country.
Fortunately, accepting 9/11 veterans or Marines from Vietnam or the Gulf War is easier now. Eligibility conditions change depending on which one you are, though. Combat veterans who need the benefit expansion with the PACT act must only apply for VA health care from the government's website.
You are eligible for VA health care and benefits if you served on active duty and are free of dishonorable discharges. Don't ever think about getting help to cover medical treatment for toxic exposure if you can't check those boxes.
While those conditions are mandatory, the Department of Veterans Affairs also asks veterans to meet at least one of the following requirements to get health care benefits:
Serving for at least 24 months with no interruptions
If you had a service-connected disability
Having an early out
Serving before September 7, 1980.
The first step to applying for PACT Act health care and benefits is checking you meet all eligibility conditions. After that, gather your social security numbers, military discharge information, insurance cards, last year's gross household income, and your last year's deductible expenses. It may seem like a lot of information, but it's all needed to get treatment for exposure to agent orange exposure and other toxic substances.
Health care applications take about a week to be processed, so veterans need to wait a bit after they file claims. Since the Sergeant First Class Heath Robinson Honoring Our Promise to Address Comprehensive Toxics Act extends eligibility for disability benefits. It will expand benefits to veterans suffering from lung cancer and other issues even after agent orange exposure. It's now easier for you to get a yes from the VA department.
Although this is the biggest expansion to VA health care benefits in VA history, things change a bit when talking about a disability claim.
Presumptive Conditions for Toxic Exposed Veterans
One of the reasons accessing VA benefits is that difficult for veterans when dealing with toxic exposure injuries is they need to prove the injuries they got are due to toxic exposure, and that's not something simple at all.
The perfect example is the MCAS chemicals exposure we mentioned in this article. They worked for years in the air station without knowing all the health issues that would cause them in the future, and many didn't even know chemical exposure was the cause of their current illnesses.
How can people who can't link their injuries to something service-related get VA benefits? They have to rely on presumptive conditions. As its name suggests, when you meet a presumptive condition for agent orange or any other chemical exposure, the VA department presumes the cause of your injury is service-connected.
Presumptive conditions consist of the illness you are suffering from, so if you get one from the presumptive list, you don't need to prove anything to anyone to get medical treatment.
VA health care helps cancer patients since cancer is one of the diseases caused by chemical exposure.
The presumptive cancers for VA programs are:
Reproductive cancer
Brain cancer
Any breathing-related cancer
Neck cancer
Gastrointestinal cancer
Head cancer
Melanoma
Pancreatic cancer
Lymphoma
Lymphatic cancer
Glioblastoma
Kidney cancer.
This new law also includes other presumptive illnesses such as:
Sarcoidosis
Pleuritis
ILD
Pulmonary fibrosis
COPD
Asthma (after service)
Chronic bronchitis
Chronic sinusitis
Chronic rhinitis
Constrictive bronchiolitis
Obliterative bronchiolitis
Emphysema
Granulomatous disease.
How Can Ehline Law Help You Honor the PACT ACT?
Ehline Law is your safe bet when looking for a way to get compensation to pay for medical bills after getting an injury due to military service. You need to handle a lot of paperwork and documents to apply for health care, and it's easy to get confused if you are not used to those things.
Veterans with a service connection can't normally sue the government for their injuries, so there's no way to get personal injury compensation as in any other situation. Fortunately, filing a VA claim allows you to access medical treatment instead of the funds for it.
We offer a free consultation of your case, so you don't have to pay us to tell us what the matter is. Apart from that, Ehline Law also has a no-win-no-pay policy, so you don't have to pay legal fees if you don't get the results you need. You can also count on us if you are the victim of toxic exposure injuries caused by anything other than military service.
Bottom Line
Thanks to the PACT Act, veterans now have a way to fight for justice and get the treatment they deserve for all the time they served our country. So even if you receive service-connected disabilities, veterans and their families can now recover even more compensation. Under this law signed by President Biden at the White House, certain health conditions suffered by the Gulf War era and other vets stationed at presumptive locations may be covered. The only thing our nation's veterans need to do to get help is to call us and schedule a free consultation, so don't hesitate to do it!
Categories
Michael Ehline
Michael Ehline is an inactive U.S. Marine and world famous legal historian. Michael helped draft the Cruise Ship Safety Act and has won some of the largest motorcycle accident settlements in U.S. History. Together with his legal team, Michael and the Ehline Law Firm collect damages on behalf of clients. We pride ourselves in being available to answer your most pressing and difficult questions 24/7. We are proud sponsors of the Paul Ehline Memorial Motorcycle Ride, and a a Service Disabled Veteran Operated Business. (SDVOB.) We are ready to fight.
Go here for for More Verdicts and Settlements