In a nutshell, any real party of interest can request and receive a copy of the CHP Traffic Collision Report by traveling to any CHP office and paying the records and copying fee along with a completed official CHP Form 190.
CHP accident reports can also be requested via U.S. mail. Any driver, passenger, property owner, vehicle owner, parent of a minor, or legal guardian of a person involved in a traffic collision has the right to request a copy of the California Highway Patrol Accident Report.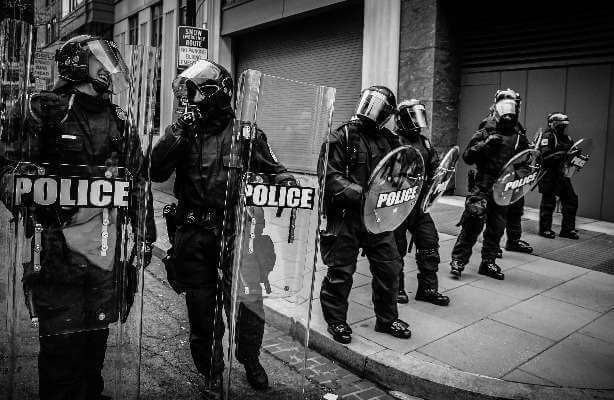 Let's go other the details with a CHP Form 190 expert with well over a decade of experience handling California auto accidents.
This handy incident report should include info about vehicle owners, like their registration and driver's license numbers, as well as other identifying information about your car accident. Sometimes the insurance company will provide you with a copy of the motor vehicle accident report they received from the California Highway Patrol (CHP).
You can also have the law firm you hired request a collision report on your behalf. Typically your personal injury lawyer will have you sign a release. After, the law firm will obtain a copy from the local CHP area office with jurisdiction over the area where the accident occurred as part of handling your personal injury claim. This is usually where the California Highway Patrol (CHP) office filed the police report, as this is the station patrolling the incident location where the collision occurred.
Obtaining a CHP Accident Report on Your Own Accord
If you don't wish to wish your personal injury attorney or insurance provider to obtain this copy, go to the CHP website, print, and fill out the form Application for Release of Information, CHP 190. If you can't print the incident report request form, you or a legal guardian can request the CHP incident report by personal letter. You can submit this filled-in form in person or via United States mail to your nearest CHP area office to obtain your CHP crash report. You can find California Highway Patrol's local office by searching here to find a CHP accident report location near you.
Call (213) 596-9642 if you recently suffered car accident injuries, sought help with an insurance claim, or obtained a copy of your CHP accident report from the local CHP office.
California Highway Patrol Accident Report Form Instructions
Besides including your check or money order fee with your CHP accident report request form in a return envelope, the real party of interest or their insurance company should provide the following:
The incident date and location (if unsure of the exact date or locale, provide the CHP with the approximate Southern California or other location and the incident date. Try and detail as much information as you can possibly list if you can remember all the details, even if it's just the approximate date)
The name of the at-fault driver or owner of the at-fault party driving the vehicle
The contact info of any party of interest, including any operator, passenger, property owner, vehicle owner, guardian parent of a minor, or legal adult guardian
A small fee along with your valid signature to validly request a copy.
Unlike other agencies that charge research and per-page copy fees, traffic accidents investigated by the CHP follow a different fee schedule. The party of interest will pay a fee of $10 to obtain CHP accident reports anywhere from 1-25 pages in length. To obtain this traffic collision accident report, mail a check or money order with applicable fees payable to the order of "California Highway Patrol" along with your traffic collision report request form.
Make sure and include the investigating officer's original report number in the subject line of your check if the report number was provided, and keep an image for your records. As with all government entities, things take time and get lost in the shuffle. So make sure you keep copies of the forms and report fee you sent CHP headquarters in a handy place for future use as proof you tried to obtain a copy.
An experienced attorney on our legal team can also handle this if you hire us for legal representation in your car accident. Call our law firm today for a confidential, risk-free consultation at (213) 596-9642. We can help with your bodily injury and property damage claim and make sure to hold the proper party liable to pay your damages!
Also, include a photocopy of your driver's license or state-issued ID. If you do not possess a picture identification card, you must include a notarized signature as part of your accident report request form.
When the CHP gets your accident report request form and recognizes you as a real "party of interest," CHP will send you a true and correct copy of the accident report by mail to the address you provided once payment is processed.
CAVEAT: If the CHP were not the agency investigating the car accident, you would not be able to obtain a copy of this incident report from them. If you are unaware which police department or law enforcement agency investigated the car crash, contact the local police department with jurisdiction over that patrol beat for assistance in locating your police report.
CAVEAT: Check only one box where the accident report form asks if you were a driver or passenger, etc.
Fill Out the Accident Report Form Below With Pertinent Details About Your Accident
At the very least, include what you know about the other driver, property damage, and vehicle types, and follow the instructions below.
CHP Office Locations To Order Your Accident Report
Below are the CHP office locations with jurisdiction for patrolling Los Angeles County, along with their regular hours of business operations:
California Highway Patrol SubStation is Located at 6300 Bristol Parkway, Culver City, CA 90230. (310) 642-3939
California Highway Patrol SubStation Located at 777 West Washington Blvd., Los Angeles, CA 90015. (213) 744-2331
California Highway Patrol Station is Located at 411 N. Central Avenue, Glendale, CA 91203. (818) 240-8200
Get a Free Consultation Over Your CHP Incident Report Today
Our legal team understands how frustrating getting California Highway Patrol car accident reports can be after a motor vehicle crash. Our talented and helpful staff at Ehline Law Firm are always ready and proud to act swiftly and hold your hand through the arduous and time-consuming legal process.
If you have questions about an automobile accident and wish to discuss your potential personal injury claim with an experienced and aggressive Los Angeles personal injury lawyer, contact our team today for a free case consultation 24/7. Just dial (213) 596-9642 to report your driver-related problems.