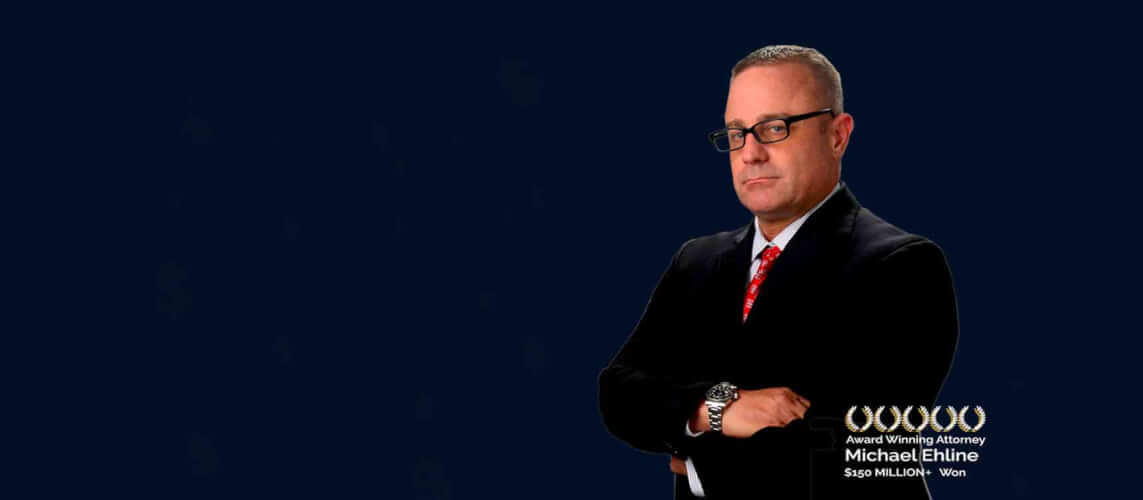 Left with a bodily injury in a car accident, and it was not your fault? A quick inquiry led to the at-fault party with no car insurance. Below, our charismatic
Los Angeles insurance attorney
will discuss everything you need to know when the guy that hit you has no insurance coverage.
If you need help, contact us at (213) 596-9642 to get full legal representation and let our car accident lawyers file a lawsuit against the negligent party. If not, let's talk about getting hit by uninsured drivers. According to 2018 figures, the United States had over 270 million registered vehicle users and around 2.7 million injuries from car accidents.
Many motorists wish to secure themselves against any losses during a car accident and will have car insurance; however, others do not have any insurance.
The Insurance Research Council states that one in every eight drivers is without insurance in the country. You may not need car insurance, perhaps, because you're a good driver. However, drivers are legally required to purchase auto insurance in almost every state. What should you do in such situations when the at-fault driver does not have any insurance?
Medical Expenses and Financial Responsibility in a Car Accident
A car accident can cause severe injuries and, in serious cases, lead to wrongful or accidental death. Seeking treatment in a hospital can be hectic, especially if you do not have health insurance.
Medical expenses and hospital treatment costs are more than enough to paralyze an average family, causing financial and social calamity. This is a lot for the victims and their families to take, and it even becomes a more significant concern when it's an accident with uninsured drivers, as getting insurance claims for such events can be tricky to deal with.
Whatever the case, the insurance company's financial responsibility is to compensate the injured for their loss.
Handling a Car Accident with an Uninsured Driver
When both parties have insurance, the first step is to seek medical treatment for any injuries from the car accident. The victim files a police report, and the police reach the accident scene to get more information about the situation.
It is essential that the victim has pictures and videos from nearby CCTV cameras to create a solid case against the at-fault party, as this helps get the compensation you deserve. Information on the other driver's license can also provide good insights to support your case. Driving history, credit score, jail time, and additional relevant details hold the insurance company liable.
In many cases, the adversary party will try to settle or give you a settlement, so the patient does not go to court. However, if the victim feels they deserve fair compensation, they can take the matter to court. By having a legal expert like our law firm's lawyers, victims stand a better chance of getting claims from the other driver or the other driver's insurance company.
The process of dealing with an uninsured driver remains the same. You need to seek medical treatment first before working on your legal case to file lawsuits. We must send these reports and medical documents to your insurance company to determine the loss and compensation; however, if the other driver is underinsured or has no insurance, you may not receive the settlement offer you are looking for.
What Does Auto Insurance Coverage Cover?
Before knowing your legal options during an accident without insurance with an uninsured driver, it is essential to understand the need for auto insurance.
A car accident can leave you with injuries that may affect your life, which is why insurance coverage gives policyholders peace of mind after the accident. A basic auto insurance policy may cover the following:
Medical payments coverage, including bodily injury
Property damage liability
Uninsured motorist coverage
Collision
Comprehensive coverage, including lost wages.
Insurance varies depending on the applicant and their age, gender, driving history, and more. The cost of insurance also depends on the issuing insurance carrier. It would help if you researched insurance products to get an idea of which is right for you.
What Are Your Options If the At-Fault Party Does Not Have a Car Insurance?
Drivers in a car accident with the other driver who does not have insurance should not rule out the possibility of receiving compensation. Accidents without insurance, although not so common, has happened many times.
Use Your Underinsured Coverage
Suppose you have uninsured motorist or underinsured motorist coverage and have a car accident with a driver who does not have auto insurance. In that case, the driver's insurance company is liable to help pay for medical expenses and give you compensation for your injuries or loss.
There are situations where you may crash with an underinsured driver. In such cases, having underinsured coverage can help pay for the restrictions on the applicable insurance policy of the other driver.
When approaching your insurance company for an uninsured motorist claim, they will ask you for evidence of an accident, medical costs, and other relevant documents to process and evaluate your claims. However, this can be a long process, as insurance companies will tend to buy time to delay payouts, as that works out in their best interests.
Filing a Lawsuit
We understand that not everyone has underinsured insurance, and not all states require it. In such cases, filing a lawsuit against the party without car insurance is your best option for any respite. Have a car accident lawyer look into your issue to expedite the insurance claims process so you can have enough money to pay your medical bills.
You're at Fault Without Insurance: What to Do?
Insurance companies try to negotiate or lowball a settlement to save money and maximize their business profits. However, specific state policies also affect the compensation you can get. For example, California is a no-fault state, meaning drivers who are at fault can also claim from insurance companies. Still, the compensation would depend on the degree of their responsibility.
But before you even get a claim, you would have to face some consequences for driving your vehicle without insurance, which could be license suspension, fines, or even jail time.
Call Ehline Law for Legal Action
Whether you're at fault or not, you need legal representation in an auto accident: Ehline Law, a personal injury law firm in California. Our legal team will help you determine your claim, evaluate your injury costs, and pursue your legal battle to receive compensation. You even get a free consultation too!