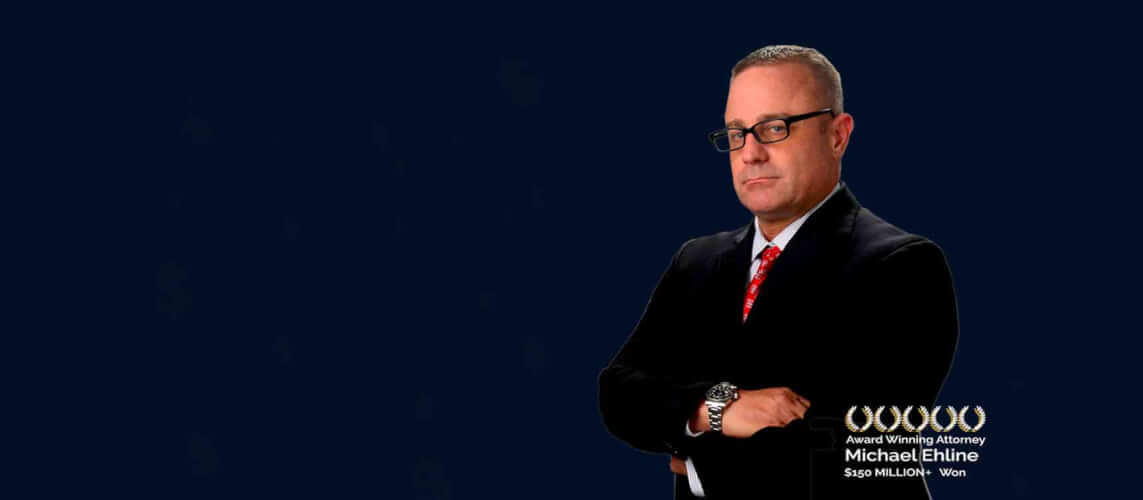 Yes. A car accident could possibly onset fibromyalgia by triggering your brain's pain receptors and causing them become more sensitive as a result of the bodily injury or extreme physical or emotional stress. Although injuries from a car accident can occur immediately, some types of injuries, like Fibromyalgia, develop over a period, causing a slow deterioration of physical and mental health.
Fibromyalgia is one of those injuries that has no certain cause but gets triggered through physical trauma or a severe psychological state caused by a car crash.
Widespread and Chronic Pain from Fibromyalgia
The medical condition Fibromyalgia affects the muscles and the bones, causing chronic and widespread pain in the human body. Many medical reports suggest that the pain can be continuous and consistent for at least three months and more in worse-case scenarios. Fibromyalgia is a complex condition with physicians still unable to fully figure out the disease, with some pointing towards genetics as the main cause.
Symptoms of Fibromyalgia
Besides chronic and widespread pain, other symptoms such as cognitive disabilities, tiredness, cloudy mind, insomnia, and more may surface. Fibromyalgia can coexist with medical conditions like irritable bowel syndrome, headaches, and painful bladder syndrome.
Those developing Fibromyalgia may start to notice that besides insomnia, they are experiencing sleep apnea or restless leg syndrome.
There is no medical treatment for Fibromyalgia and doctors put Fibromyalgia patients on pain management programs giving them prescription medications to deal with the immense pain.
What Causes Fibromyalgia in a Car Accident?
Upon further research, reports suggested that Fibromyalgia occurred more in females, those with a history of Fibromyalgia in their family, or patients with arthritis. However, these are not pre-set conditions for Fibromyalgia to kick in, and anyone can develop the disease, including children.
One thing that shed light on the studies conducted was that repetitive nerve stimulation could lead to Fibromyalgia, which is why any physical injury from a car accident can trigger it. Nerve stimulations cause a chemical release in the brain, which affects the pain signals, making the victim more sensitive to it.
It is not just the physical injury that causes Fibromyalgia but the mental state of the car accident victim that induces it. Studies have clearly shown a link between the disease and any traumatic incident, which also includes car accidents.
Post-traumatic stress disorder, trauma from a car accident, and emotional stress can promote Fibromyalgia in the car accident victim. Like soft tissue injuries show up after a few days following a car crash, Fibromyalgia syndrome symptoms also take a while to surface, ultimately causing cognitive difficulties and chronic fatigue.
Do You Need a Car Accident Attorney for Your Fibromyalgia Syndrome?
If you're in a car crash that was not your fault and develop Fibromyalgia, you may be eligible for compensation under California Law. You can claim economic damages like medical bills, therapy costs, and lost income while also recovering non-economic damages like pain and suffering, loss of quality of life, and more. However, to claim all of these for Fibromyalgia syndrome, you need a qualified expert car accident attorney to help with your case, and Ehline Law can give you the best legal representation.
Our personal injury lawyer can help create a link between the car accident and Fibromyalgia, which is essential to establish if you want compensation. Fibromyalgia syndrome is difficult to prove, but we have the right experience in proving Fibromyalgia through approved medical records and testimonies.
Ehline Law is a leading personal injury law firm with the resources and connections to help our clients win. We have recovered more than $150 million in compensation for our clients and can do the same for you.
Our injury attorneys have access to medical witnesses that can support your case and explain the pain a Fibromyalgia patient goes through. We have Fibromyalgia experts who can provide previous instances of the syndrome.
Are You Experiencing Chronic Pain Following a Car Accident?
If you're facing Fibromyalgia or physical injuries from a car accident that was not your fault, contact Ehline Law and our car accident attorneys today for a free case review. We understand how tough life is living with Fibromyalgia, and we are here to give you the best legal representation to get you the compensation you deserve.
Contact us at (213) 596-9642 and get a free consultation with our injury attorneys.