The answer is it depends. Settlement offer by third-party auto liability insurers companies frequently includes compensation for reasonable and necessary chiropractic treatment.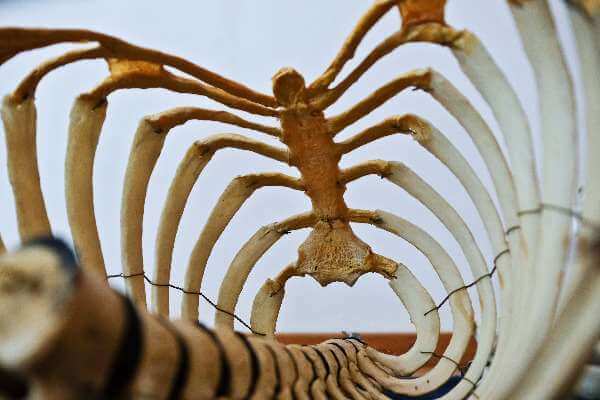 Chiropractic Care is a Common Treatment
Ultimate Guide to Compensation for Chiro Car After Crashing. It remains pretty standard for car accident injury victims to treat by a chiropractor following a collision to heal up and recover. A car accident is quite the experience to go through, especially when it comes to dealing with a depraved insurance company.
It can turn your life upside down in an instant with the attempts by the negligent party's insurance company to swindle you out of compensation, mounting medical expenses, the pain and suffering you endure, etc. You may require continuous treatment, which may include physical therapy and chiropractic care. It's quite difficult to keep on top, especially if there's no personal injury claim settlement in the mix to ensure you're taken care of following the accident.
If It's Not Your Fault, You Can Seek Compensation?
It doesn't matter how severe any injuries caused are; if you are not at fault (or less at fault), you may be entitled to full or partial compensation based on your degree of fault, if any. You'll need medical care for the ailments drivers face after a car accident. If your spine becomes misaligned, for example, since chiropractic treatment addresses bones in the spinal column, you want to get treatment as early as possible after a car accident.
Therefore, the information below is meant to help you make the right series of steps to increase the likelihood of securing a car accident chiropractor settlement.
Gather Evidence
A car accident can have different degrees of impact. Some victims of car accidents only suffer minor injuries, while others need emergency medical care. Therefore, the immediacy of this element can vary since you may not initially have the wherewithal to complete the task.
If you can, however, it's highly recommended that you do. Your intention is to gather as much information as you can about the vehicle collision. This includes the registration and license documentation of any other driver. Contact information for the driver and passengers is also recommended.
Take any pictures that can help to illustrate what took place further. Capture vehicle positions, impact damage, skid marks, etc.
Additionally, if there were any eyewitnesses present when the car accident occurred, ask them what they saw, and take their contact information if they can and are willing to support your case.
Seek Medical Treatment
Medical treatment is non-negotiable when a car accident occurs. You may not feel physical pain or neck injuries immediately. But you never know the full story of the damage done to you without a professional opinion. You may have broken bones masked by adrenaline designed to reduce pain and muscular tension and prevent inflammation.
You also get documented evidence when you seek emergency medical care from a chiropractor after a car accident. That way, you have medical proof of your injuries, including medical bills, which are essential in ensuring that accident victims are compensated fairly after a full recovery.
Visiting a chiropractor as soon as possible after a car accident is also highly recommended for the same reasons. You get medical records here, too, and they detail the cost of your crucial chiropractic treatments. The chiropractor can also make and document projections to indicate the extent of treatment that is going to be necessary after your car accident.
Should you skip medical care, you are doing yourself a medical disservice, and you're putting a cap on the amount of compensation you can get. Ignore the fact that you feel fine immediately afterward if this is the case and do what is necessary for your well-being.
Complete a Police Report
When an accident occurs, police documentation is another essential piece of the puzzle for those seeking full and fair compensation. Typically, officers are dispatched to the scene of car accidents and take statements from the parties.
If this is not the case in your own car accident, remember to pay a visit to the police station when possible and have someone take your report. As your car accident attorney seeks to get you financial compensation, this is likely going to form a part of the case.
Contact Your Personal Injury Attorney
This is the person who is going to help you see your car accident settlement cover the chiropractic expenses, as well as other medical bills you must deal with. Do not speak with the opposing insurance company before you get your lawyer in the mix.
These insurance companies may pretend to care about you and your need for medical treatment. Still, they are simply trying to get you to say something or take an action that ruins your chances of getting the full compensation to cover out of pocket costs.
Your personal injury attorney can provide you with a sense of direction with sound legal advice that helps you approach the situation carefully and beneficially while you are recovering.
Elements of a Car Accident Settlement
If you're not at fault in a car accident, the at-fault party is typically liable to compensate you for the damages you're dealing with. You can classify the settlement as comprised of economic and non-economic damages.
The first category constitutes things you may need to pay for, including your chiropractic treatment, physical therapy, other medical expenses, vehicle repair bills, lost wages, etc.
The non-economic category consists of intangibles after vehicle accidents. These can include loss of consortium (typically claimed by a spouse), pain and suffering, etc. Your car accident attorney knows which elements are relevant to your case and argues for them on your behalf.
Both elements come together to make up your total car accident settlement.
Why Chiropractic Care Is Beneficial
So, you may be wondering why you are specifically being told to seek chiropractic treatment after your car accident. A chiropractic exam allows you to find out a lot more than which areas of your spine may be damaged.
The spinal column consists of a network of nerves responsible for allowing control and helping to relay pain to the brain. Its connectivity makes it important to other areas in ways you potentially never imagined.
Chiropractic treatment helps accident victims with whole-body wellness and recovery on several fronts, including tissues, muscles, ligaments, bones, and other areas.
Heading to the chiropractor should always be part of seeking medical treatment following your car crash. While you should go immediately, it's still possible to derive and enjoy the benefits of comprehensive chiropractic care days after your accident.
What Is the Length of Chiropractic Treatment to Expect?
Since you're trying to get your settlement to cover chiropractic treatments, you may be interested in knowing what the treatment plan looks like from a time perspective. Well, there's no objective answer here.
When you go in for chiropractic care, you're thoroughly assessed and the treatment plan is then developed, after which the course of treatment begins.
It's very unlikely that you're going to be doing a single adjustment. You may find that your chiropractic treatment must go on for weeks or months to ensure whole-body recovery. Even if this is the case, you must not shy away from completing the whole course of treatment.
What Kind of Car Accident Injuries Do Chiropractors Treat?
After a car wreck, those involved may be dealing with a series of mild to terrible injuries, all of which should be evaluated and addressed by medical personnel. While getting to the nearest hospital following a car accident is never a bad idea, not everything can be treated there.
Chiropractic care, for example, likely takes place elsewhere.
Some of the most common injuries that may be addressed when you see a chiropractor are:
Head injuries
Neck injuries and shoulder pain
Back pain
Chest pain
Herniated discs
Whiplash.
The Importance of Proving Necessity When You Seek Chiropractic Treatment
As you can imagine, documented records are precious in any personal injury case. You may not realize that getting the car accident settlement you desire also requires you to demonstrate that the chiropractor bills you want compensation for are legitimate.
This doesn't speak to the bills being real. More specifically, it's a need for you to prove that you need chiropractic treatment at all. Your car accident lawyer is a big part of this burden of proof, so let them be right for you and represent your interests for guidance and maximum results.
Start Point
Your medical evaluations form an excellent starting point. Of course, if you refused to see a chiropractor after a car accident, you have nothing but your word, which is not enough to justify your coming out on the favorable end of the settlement process.
Beyond the evaluation, showing evidence of the treatments you are receiving and how they contribute to your healing is also required.
Apart from validation purposes to ensure that you really need treatment, a part of this is linking the accident and the care you now need. Any documentation that could support your case is helpful, and your attorney tends to be extremely helpful.
Should You Expect Your Car Accident Settlement to Cover Chiropractic Treatment?
Provided you are not at fault; you should see your car accident settlement cover your chiropractic treatment. Remember that California is a comparative fault state, meaning that you are not fully compensated if you are partially to blame for the accident.
Even if you are partially negligent, you should still reach out to Ehline Law Firm. Michael Ehline, through his vast experience, can evaluate your situation and tell you your options and the best-case scenario.
On the flip side, if your injuries are purely the fault of the other party involved, then you are entitled to the total amount of whatever economic and non-economic damages form a part of the settlement process.
How Much Should You Expect for Your Car Accident Settlement?
It would help if you didn't walk into a personal injury case expecting any set figure for your settlement. That's because all cases are unique and valued based on the broken bones, physical pain, and other serious wounds (or lack thereof) involved. Additionally, there's the accident's property damage and other direct negative impact elements.
Allow your attorney to evaluate the situation and tell you what kind of settlement amount you may be looking at. A passionate personal injury lawyer, such as Michael Ehline, is passionate and wants to ensure that you receive the maximum amount possible for your car accident chiropractor settlement.
What to Look for in Personal Injury Attorneys
As you look to receive compensation for your accident so you can return to normal daily life, your choice of a lawyer can be beneficial as much as it could potentially be to your detriment. If you don't feel comfortable with the attorney, you need to go elsewhere.
Pay attention to that initial interaction as the parameters of your case are being evaluated. Does it sound like the uniqueness of your case is being respected? Do you feel like you are being respected? Additionally, it helps to ask the lawyer what the approach would look like if you were to decide to retain the service.
Finally, pay attention to relevant experience. You can't be taking legal action with someone who doesn't fully understand how the system works.
Why You Need a Personal Injury Lawyer on Your Side
Legal representation is essential for a host of reasons. First, it prevents you from dealing directly with an opposing insurance company. The best part is that professionals, such as Michael Ehline, are acutely aware of the tricks that insurance companies use to lessen the settlement amount they are required to play.
Beyond that, your legal representative helps to build as strong a case as possible to settle the matter even before it needs to go to court. An excellent understanding of the law is another asset. After all, its nuances affect the flow of events in your claim. So, why not have a legal expert working for you, so you don't blow the statute of limitations?
Remember also that your attorney-client relationship protects your confidential communication made to us while allowing your lawyer to make approach adjustments based on insights revealed.
Conclusion
Was your husband, wife, son, or daughter injured? Are you worried about how you will collect compensation? A car accident can present a situation where those hurt must deal with serious injuries and economic losses. The former may necessitate chiropractic treatment for your symptoms even after you have been in the emergency room.
There's no reason you should worry about expenses when someone else's negligence is to blame. Insurance companies are not your friend. You may be entitled to compensation if you've been in a car accident in the Los Angeles area because of someone else's negligence.
Don't have a fruitless argument with the deplorable insurance company over the value of your case. Schedule a free consultation with the harsh, aggressive, charismatic Ehline Law Firm by calling (833) LETS-SUE! Improve your chances of success with proactive winning leading the way!